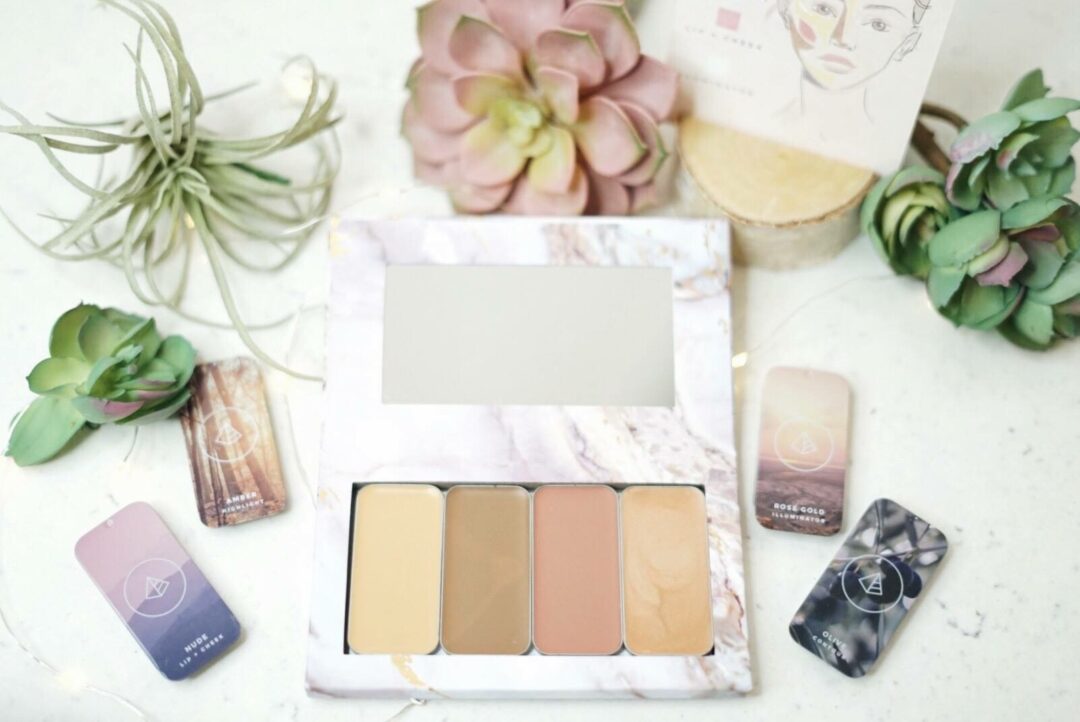 Most of you know that our family has been striving for a toxin-free home for a few years now. It's been a slow, but steady journey and we've gradually switched products to safer options. Last summer, I discovered Maskcara Beauty and fell in love with the simplicity of the the product. Not only are the colors beautiful, but the IIID, cream foundations make highlighting and contouring simple enough an amateur (like myself!) can do it. The silverlining for me was discovering that Maskcara Beauty's creams and powders are toxin-free.
Maskcara Beauty has created a mission to make women feel beautiful inside and out, instead of a platform of safer skincare. While it's still important to them, they do not make that their focus. Since so many of you have inquired about the safe levels of the makeup, I decided to do the work for you.
The website states that they are paraben, gluten, and cruelty-free, but I took it a step further and found a safety score for each ingredient on the Environmental Working Group (EWG) database. Overall, Maskcara Beauty scores an average of 1.5 on their levels of safety. Below is a breakdown of each ingredient's score based on the EWG's Skin Deep® database.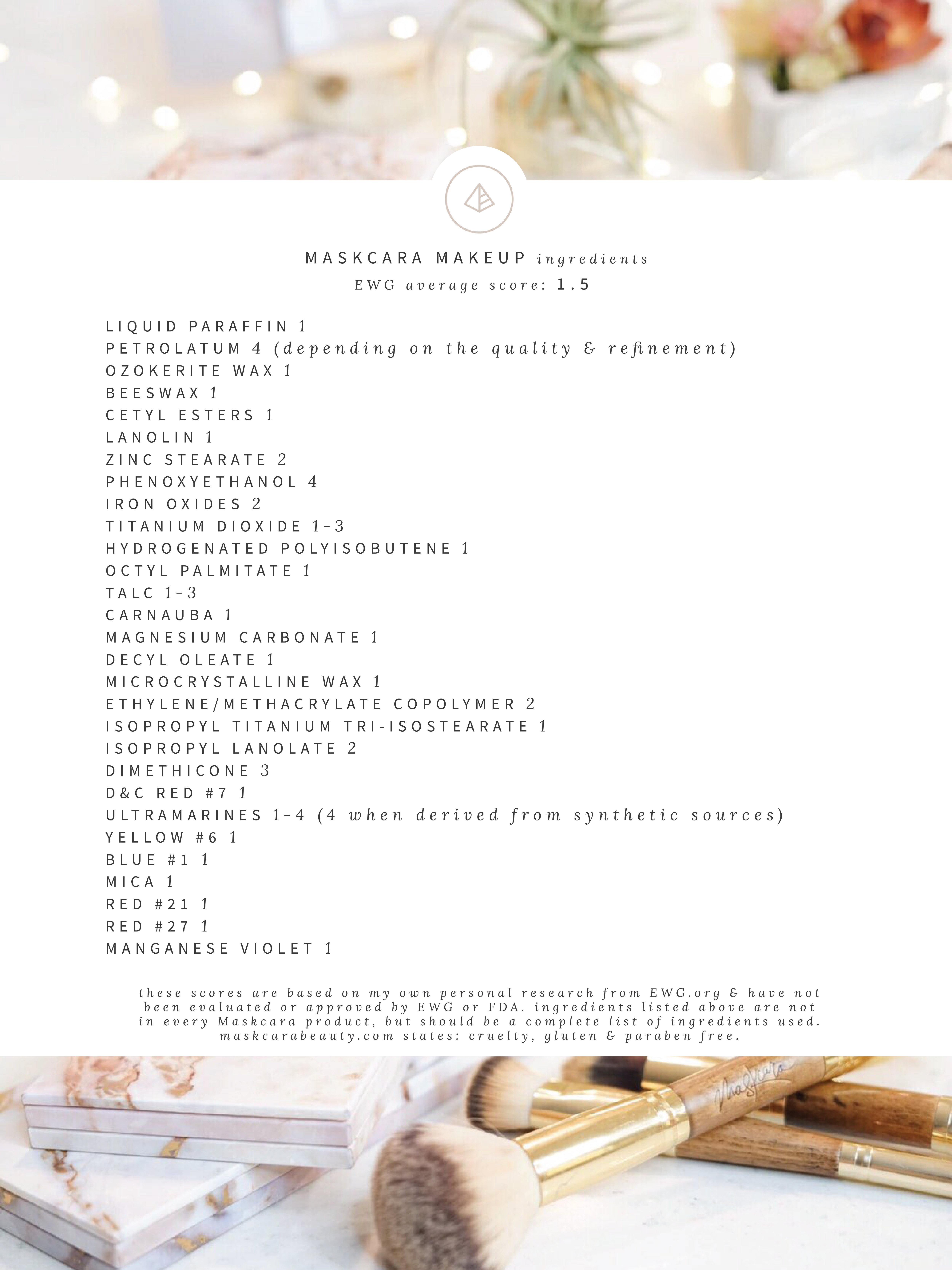 Along the way, I've tried various toxin-free makeups and been happy with most of them, including W3ll People and Beautycounter. In fact, Beautycounter's Volumizing Mascara stays in my clutch always. It's been my favorite, safe mascara, hands down.
If you are interested in trying Maskcara makeup, please do not hesitate to contact me with questions or for help with a color match. I would love to be your Maskcara artist!
Brianne Heape, Maskcara artist 5386
–
Please note that these scores are based on my own personal research from EWG.org and have not been evaluated or approved by EWG or FDA. Ingredients listed above are not in every Maskcara product, but should be a complete list of ingredients used. MaskcaraBeauty.com states: cruelty, gluten, & paraben free.