Our wedding invitations are out, finally! After the addressing came the assembling, stuffing, sealing, and stamping – this would have never been completed with out the help of a good friend, Liz. So, thank you!
Over the course of the next week, our attendees should be receiving the official invitation to our wedding and we can't wait. We couldn't have been happier with the invitation design by friend and founder of Chocolate Butterbean, Joni Lay. The print elegantly displayed our wedding details, along with our personalities by incorporating Georgia peaches and southern flare.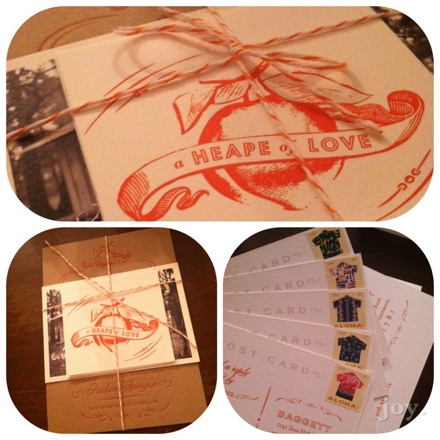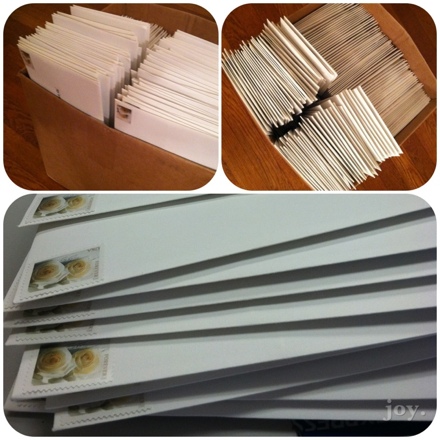 After you receive your invitation, let us know what you think of the design by commenting below! We love feedback.