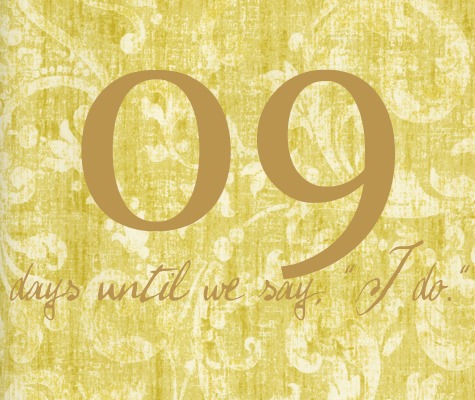 Attention: We just entered the single digit zone of the countdown!
As part of the preparation for our marriage, Justin and I decided to partake in premarital counseling. Over the past few months we've spent time together with our pastor, in prayer, and reading scripture. During this time, we've read and discussed the fruits of the Spirit numerous times. Today, as we reach day 9 of our countdown – we are reminded of the 9 fruits of the Spirit.
"But the fruit of the Spirit is love, joy, peace, patience, kindness, goodness, faithfulness, gentleness, self-control; against such things there is no law." Galatians 5:22 – 23
As Justin and I prepare for our marriage together, we pray for the Lord to constantly remind us to demonstrate daily the fruits of the Spirit. We appreciate the continued prayers and encouragement!