About two months before Joy Belle was due to arrive, we got a puppy. As crazy as it seemed then, it seems even crazier now. But it was one of those things, that had to happen. Justin had been wanting an English Cocker-spaniel for years and it just didn't work out until about a year ago. No one ever said it was the best timing, but we welcomed a tiny puppy to our family and named him Chipper.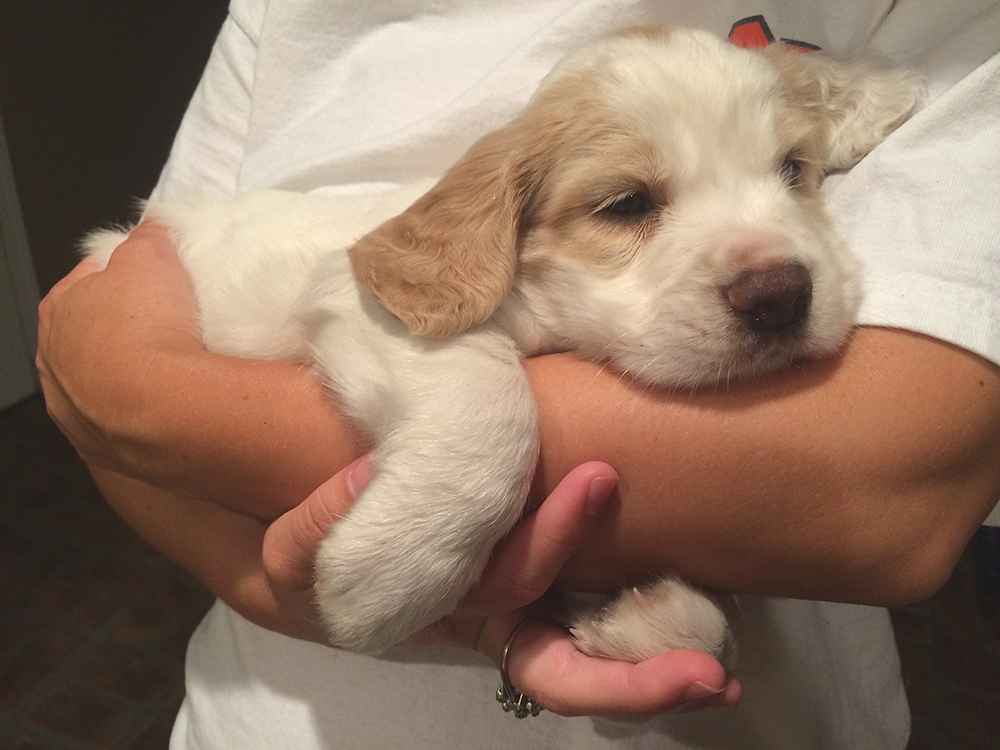 Last Thursday, we celebrated our pup turning one with burgers, friends, and my favorite little gal. I couldn't resist sharing these photos of my sweet girl and her dog.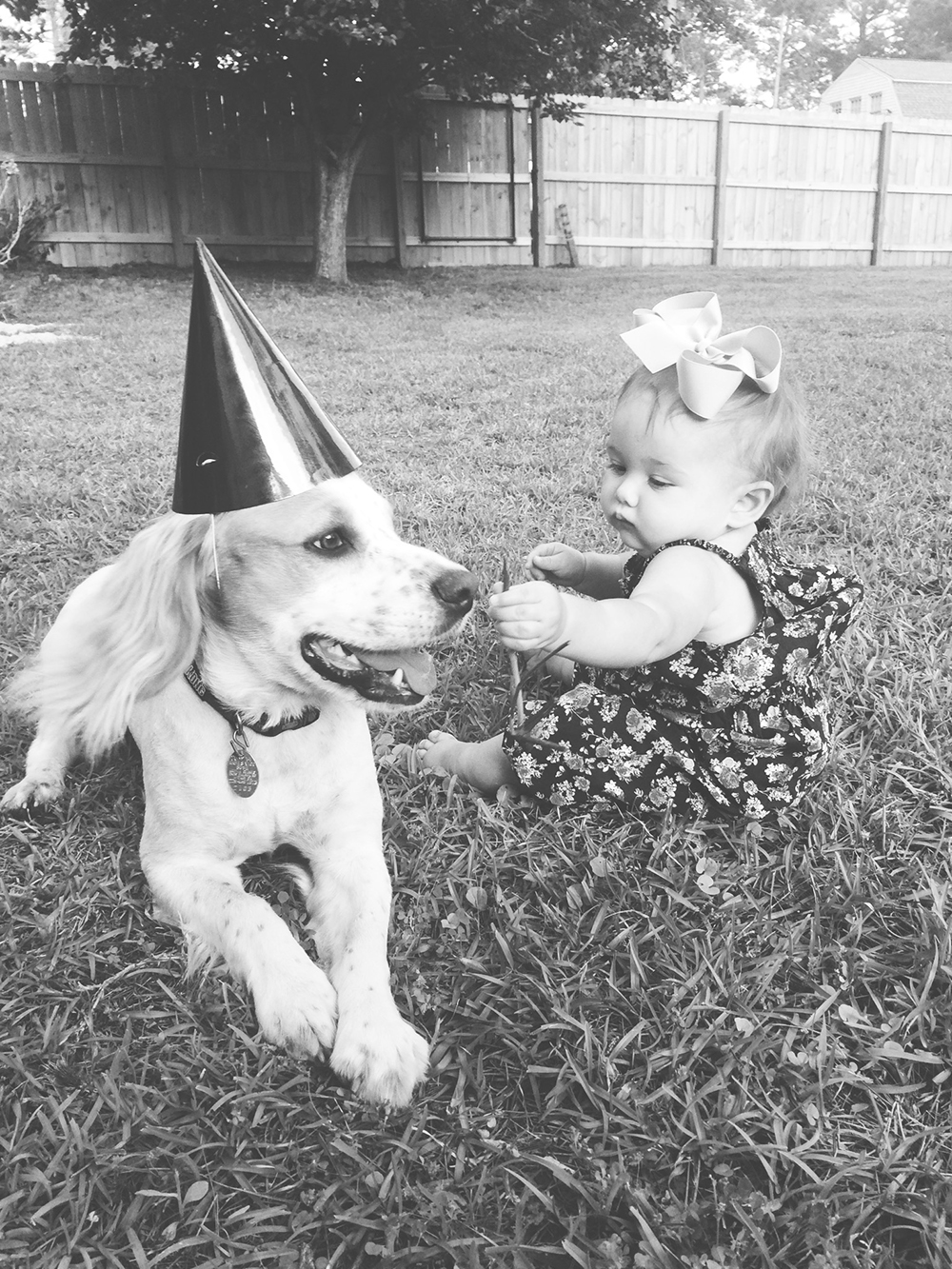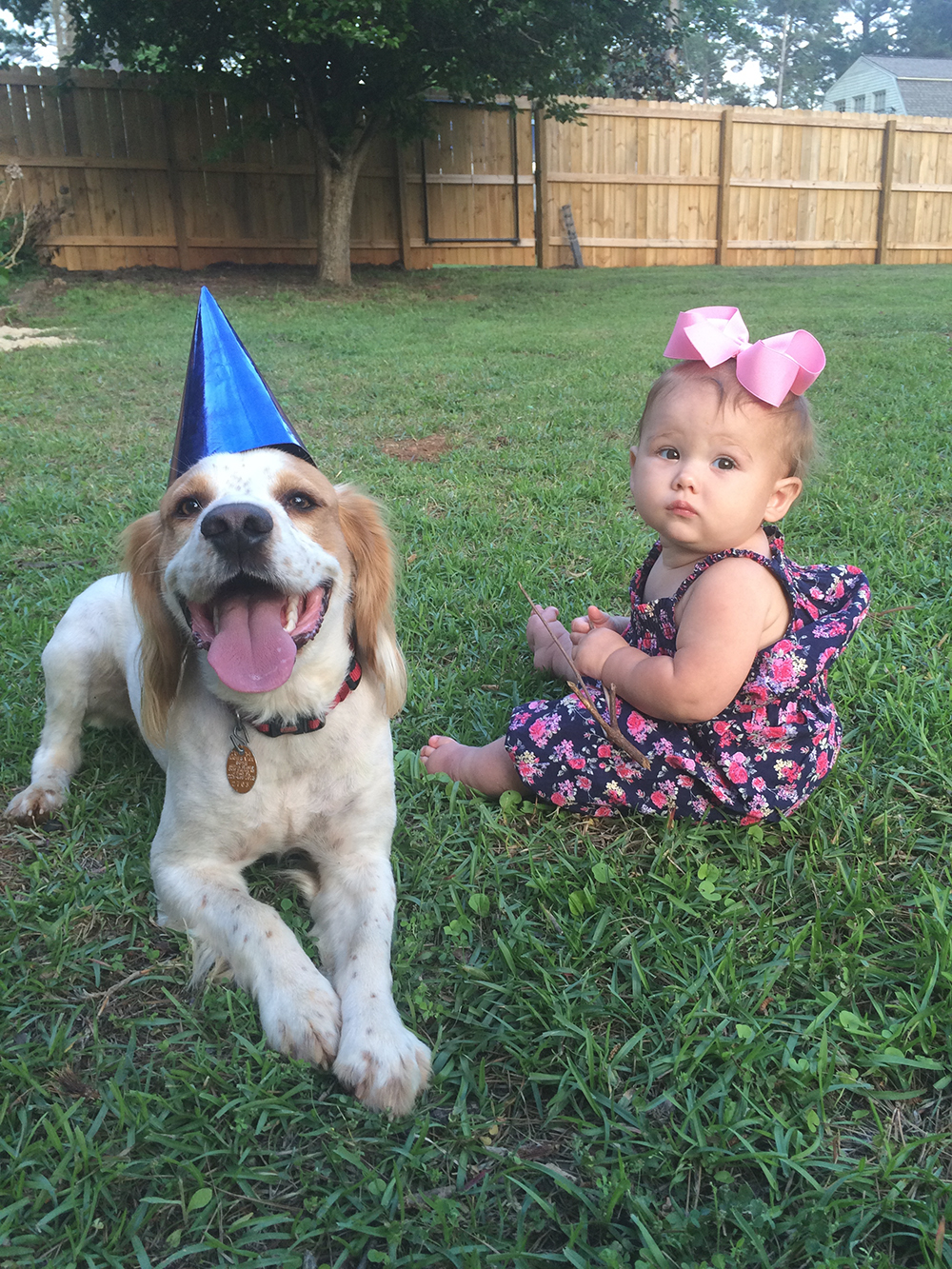 They are two peas in a pod. They share everything – from toys to snacks. And as much of a hassle as it seems most days to have him around, I love that they'll grow up together. She loves him.