Joy Belle graduated from pre-school with flying colors! I can say that, even if I'm bias, right? Yes, I can. As her mama and her teacher – she rocked pre-school's socks off.
But in all seriousness, I was very proud of how well we did this year. It was her first year of school and my first year homeschooling, so we both had lots to learn.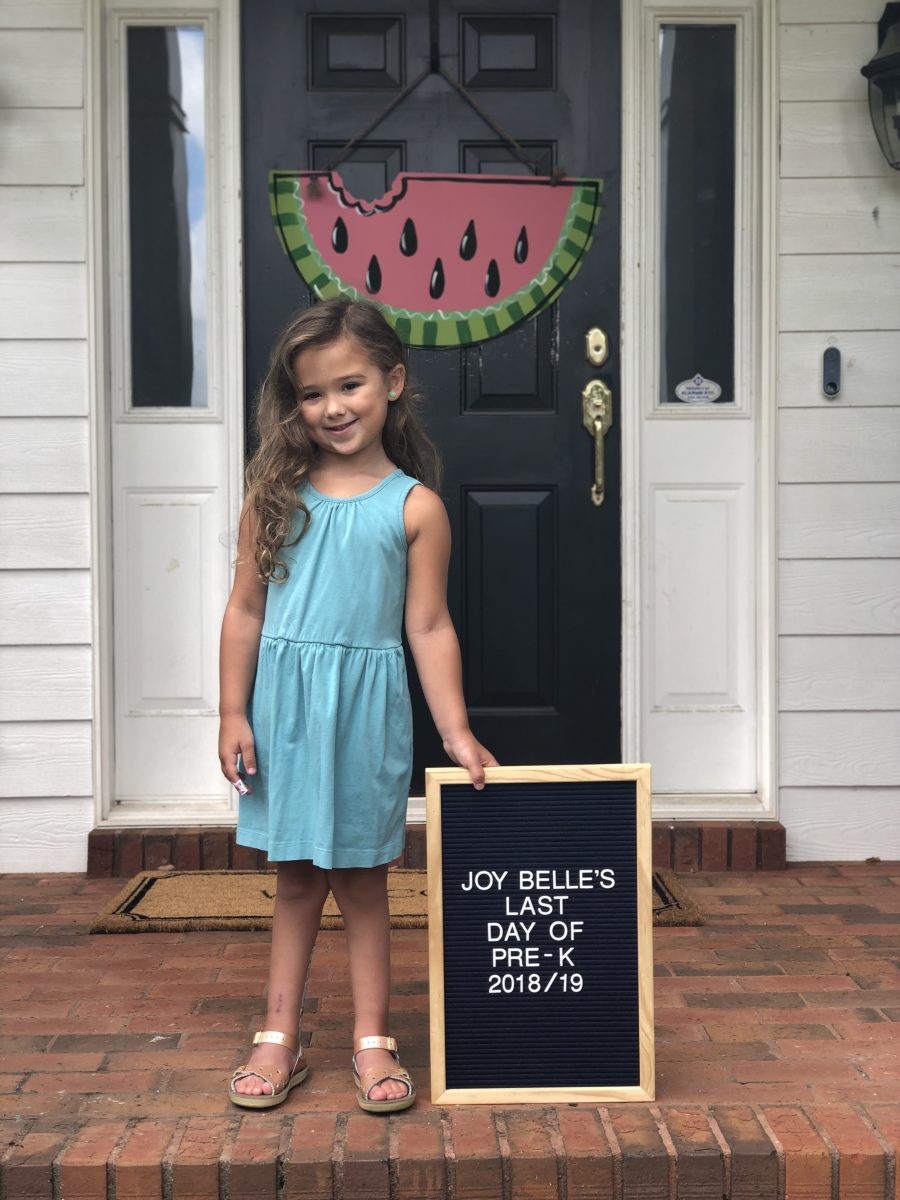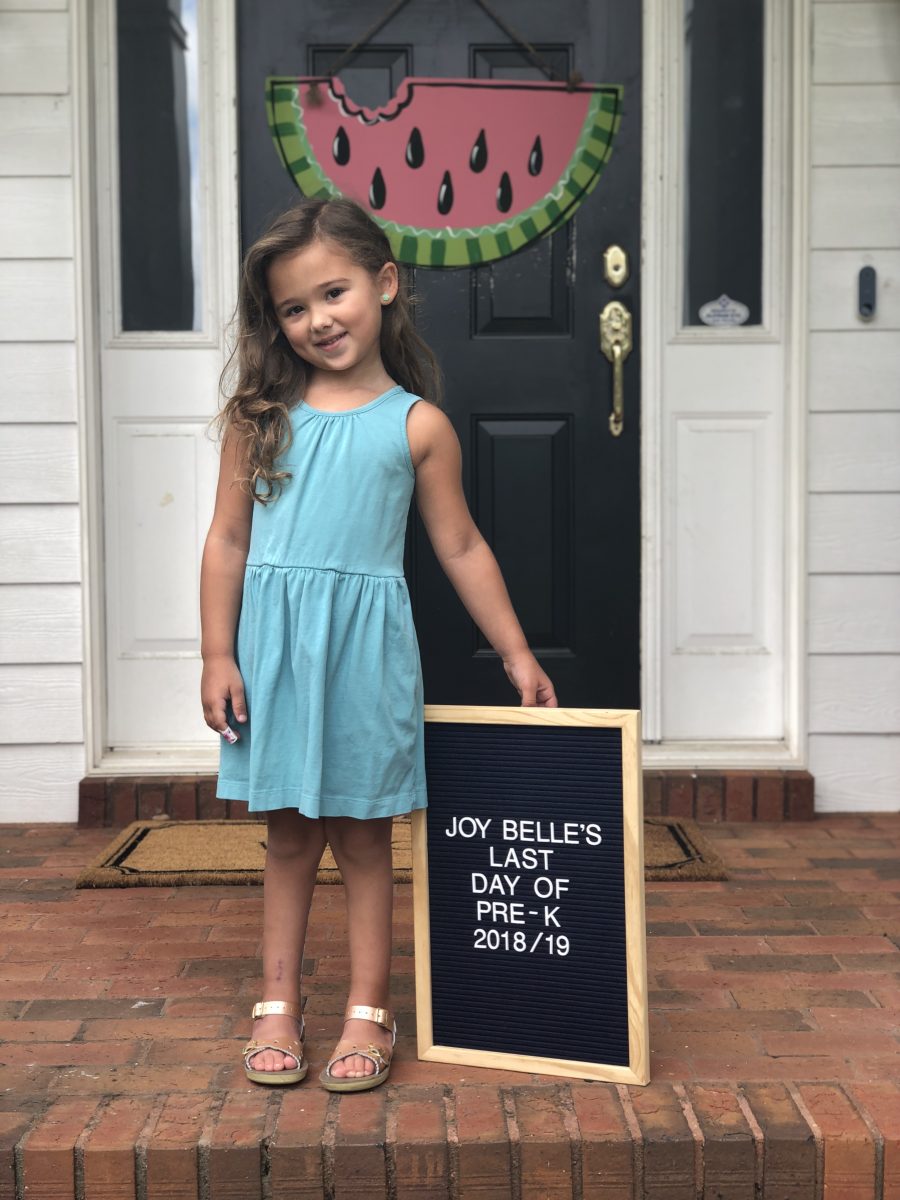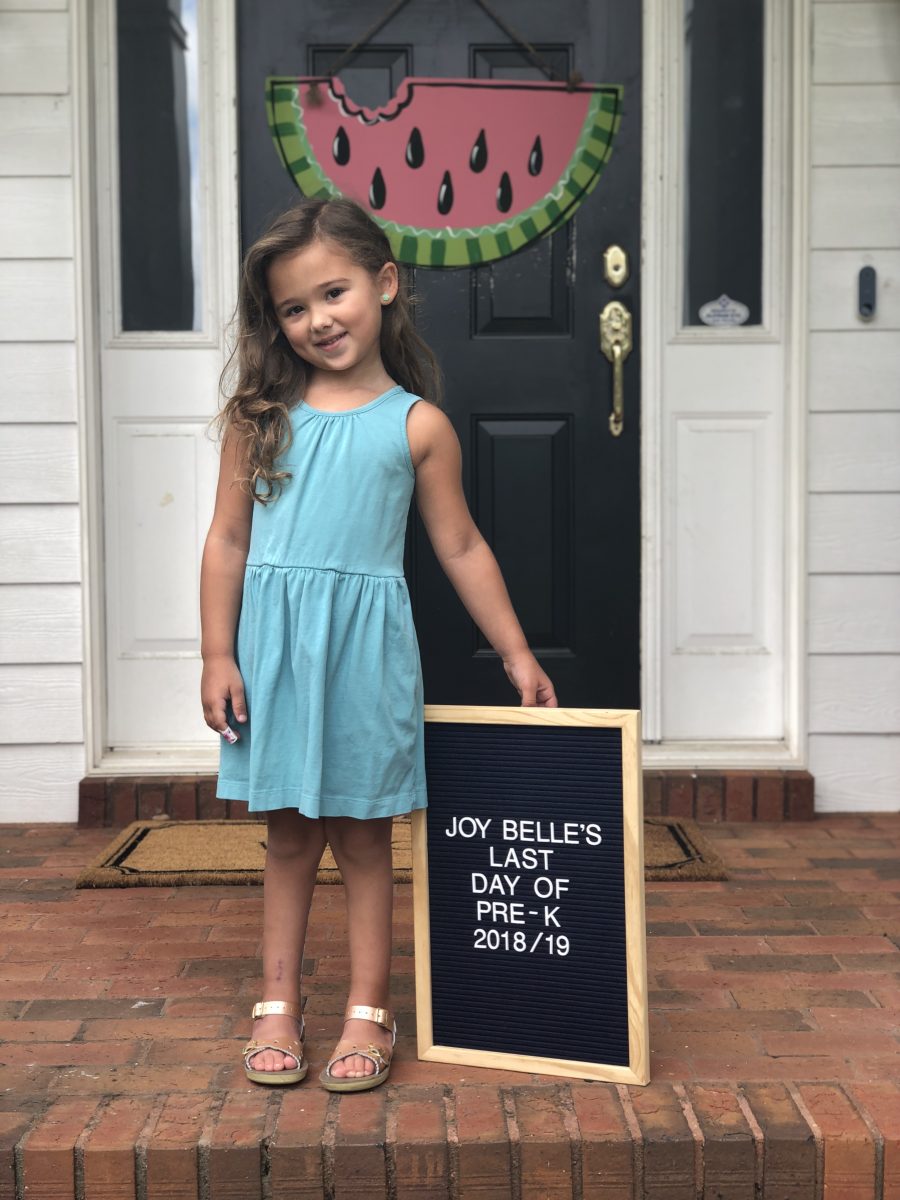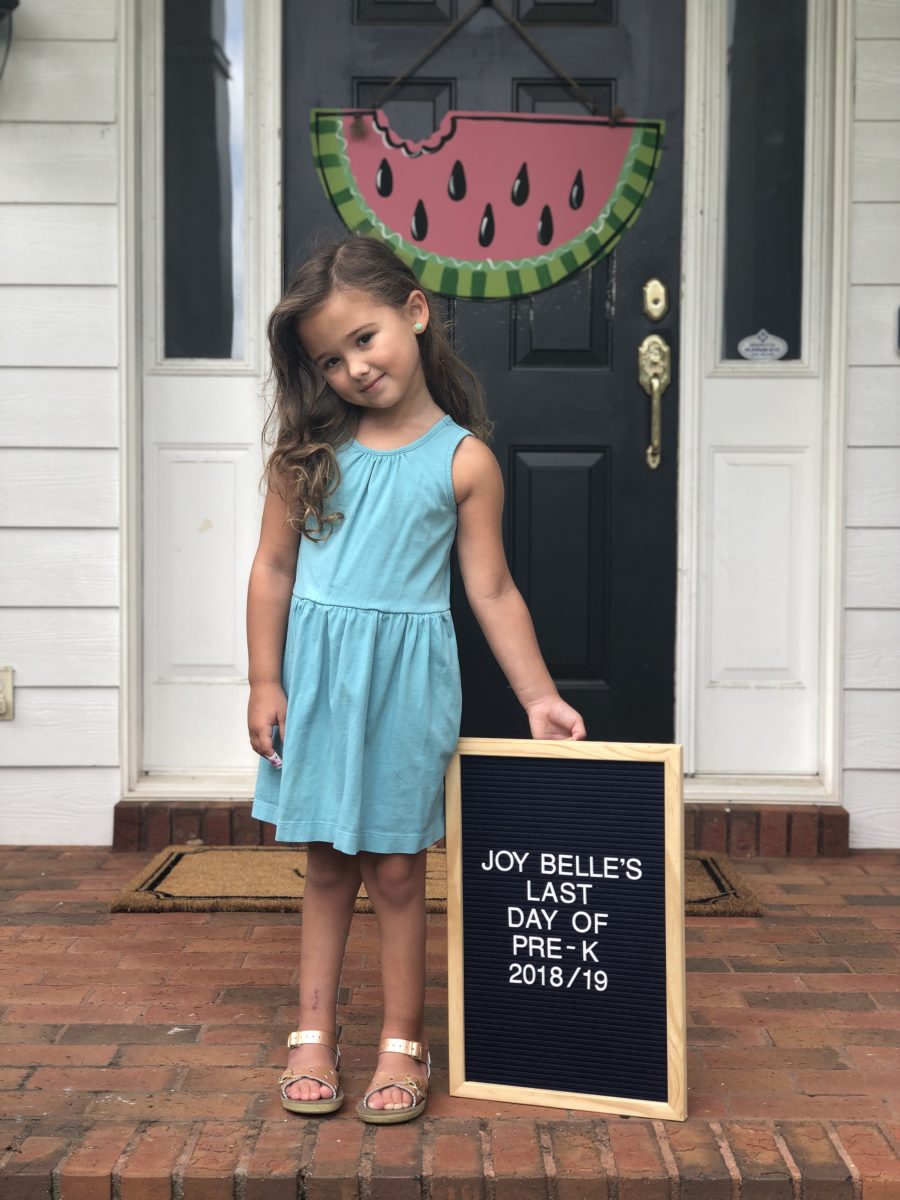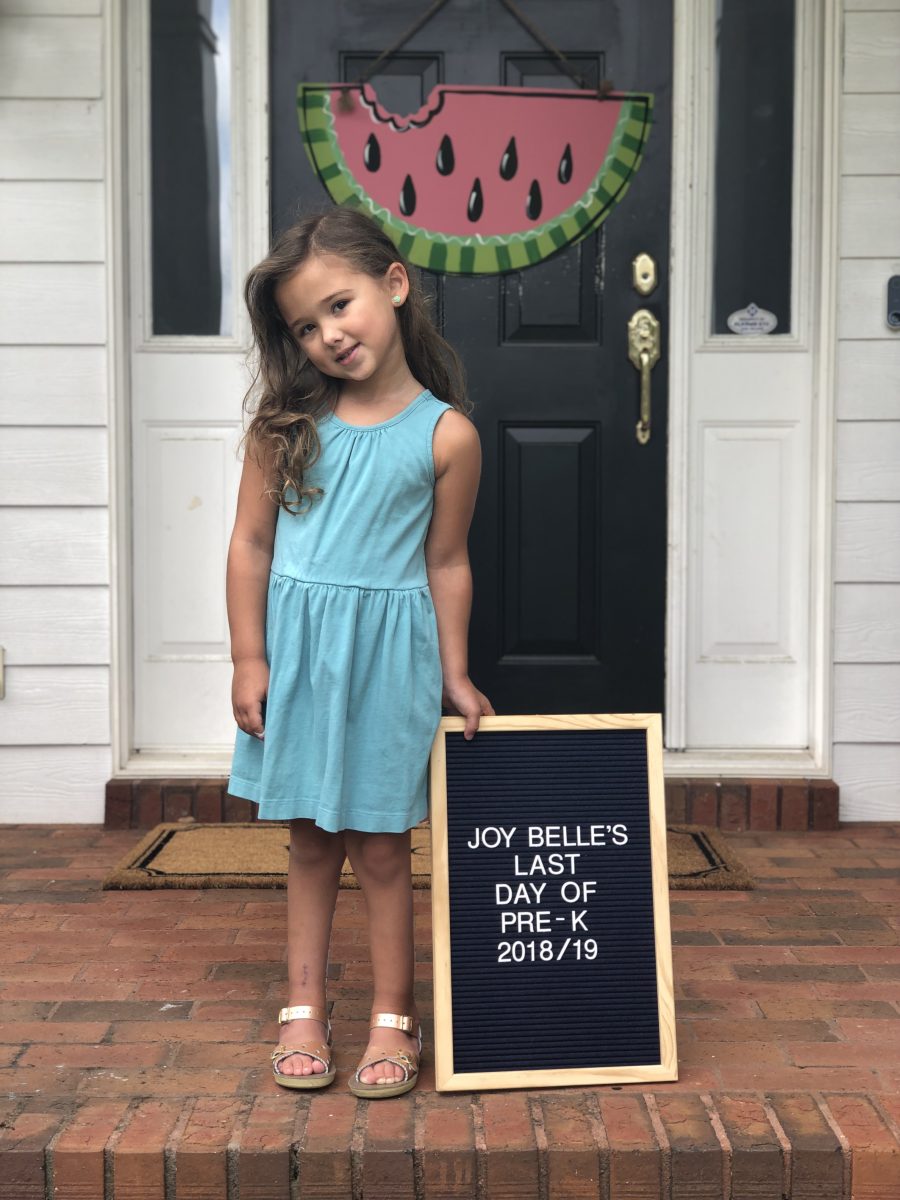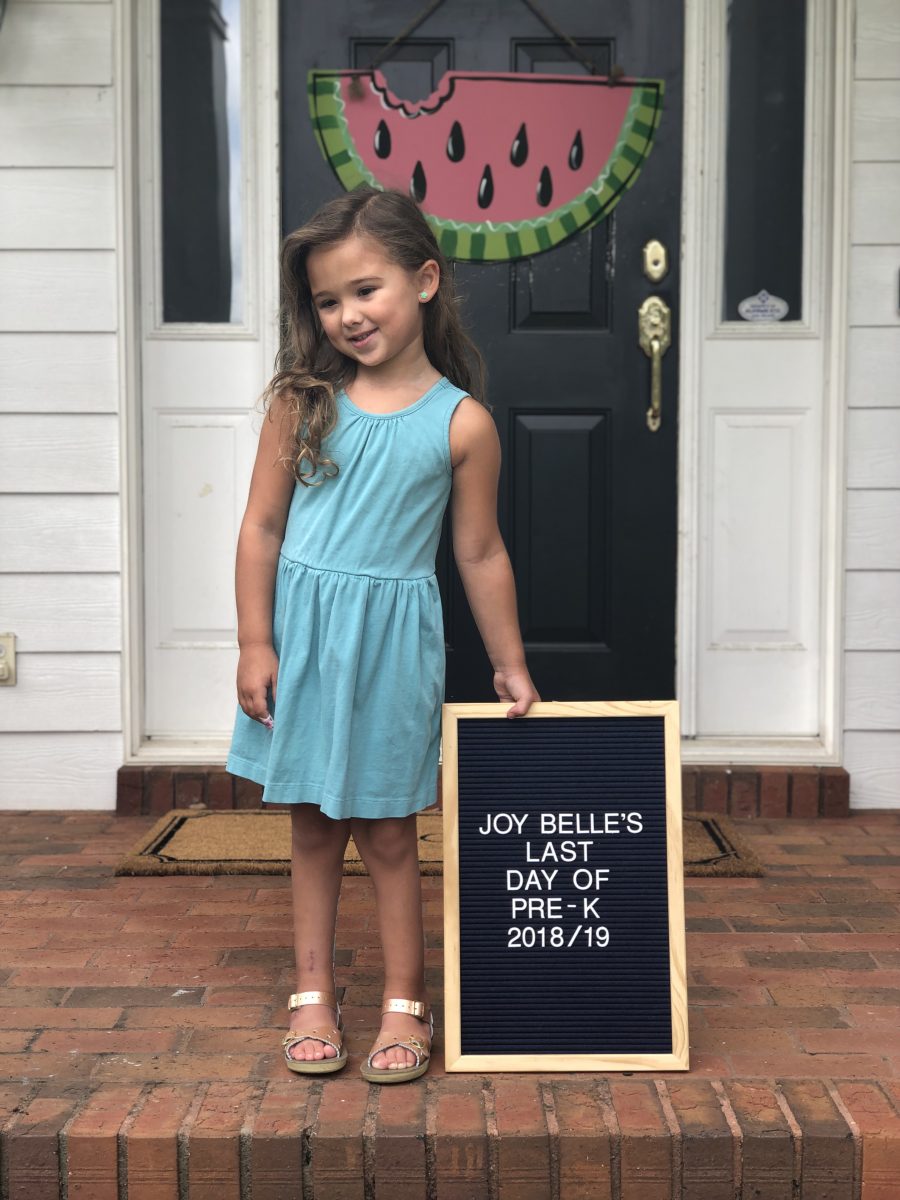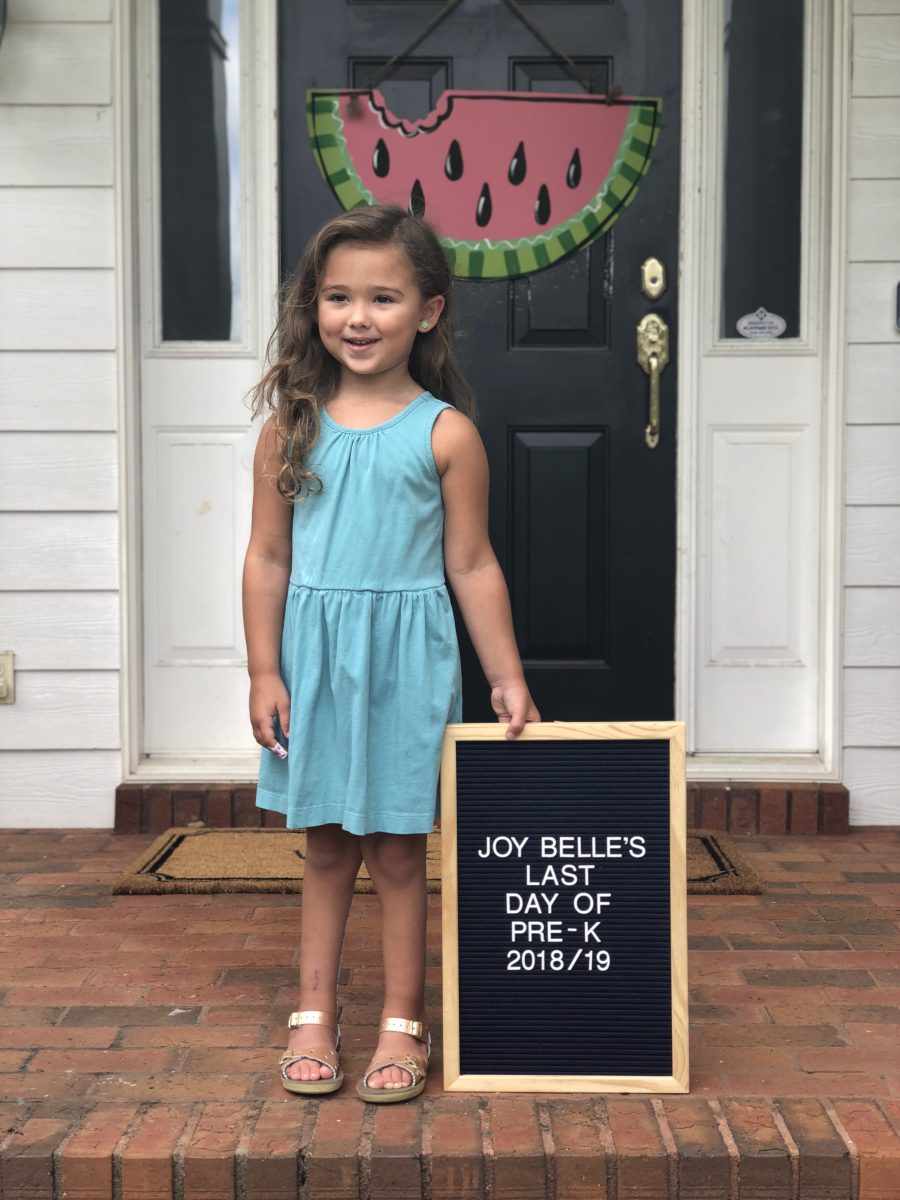 In the 2018-19 school year, Joy Belle learned so much! She's learned to spell and write her name. She can write and identify every letter of the alphabet. She can write and identify numbers 1-10 and can count to 100. She's learned 8 Bible verses (maybe more, but it's all I can remember right now), the 10 commandments, the 7 days of creation, the Christmas story, and the resurrection story. She's even started basic addition and subtraction. And without any sort of gauge, I can say her vocabulary has easily doubled over the last year.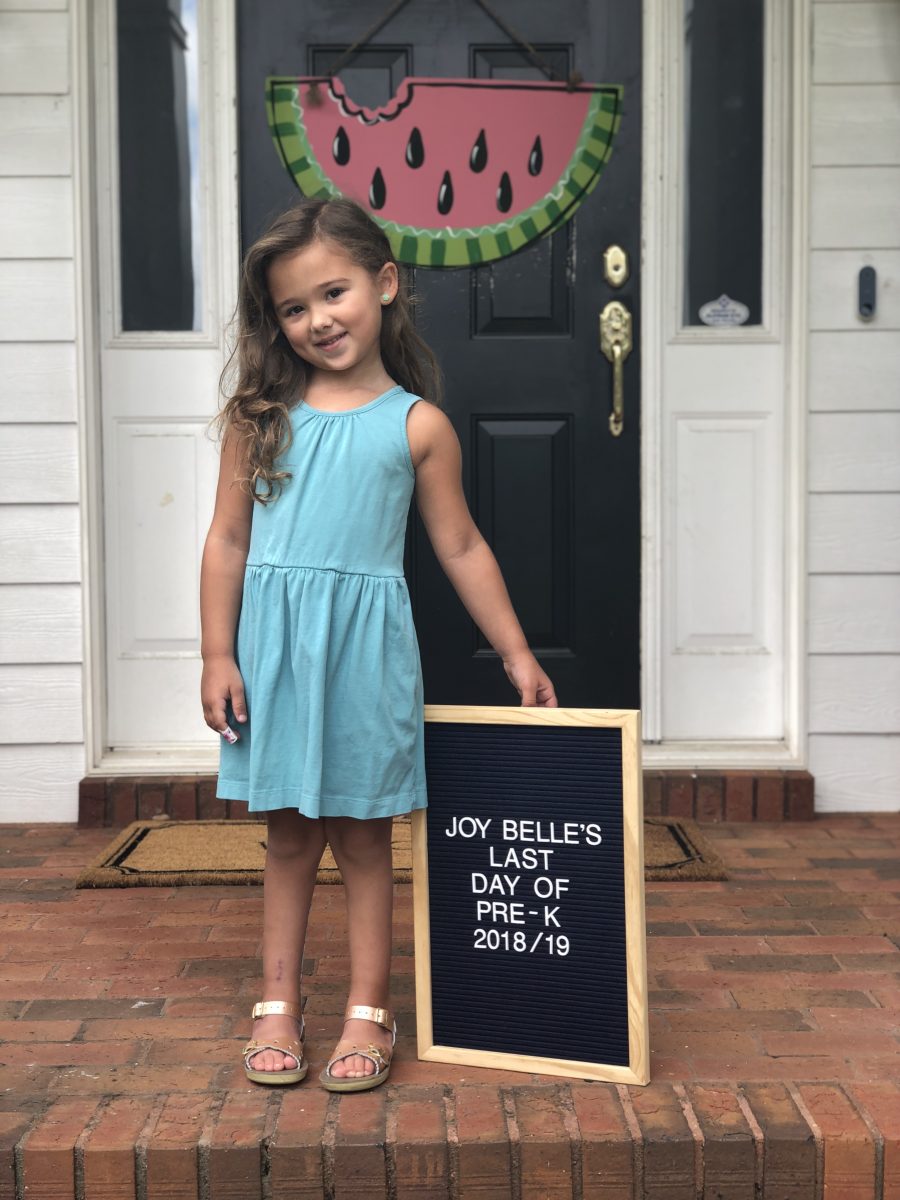 My challenges as a first-time teacher
figuring out what worked best for us (3 littles under 4)
how to incorporate learning in our day-to-day activities
how to keep the school ball rolling with unforeseen challenges, like Joy Belle's surgery, recovery, and physical therapy sessions
Overall, I felt like these challenges were confirmation that we made the right decision in homeschooling our girl. It's definitely the direction we are heading for kindergarten.
Way to go, Joy Belle! We are so proud of you.