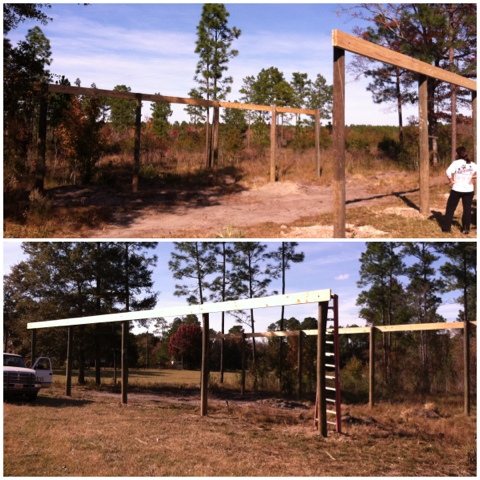 Yes, my parents are building us a barn. Our barn. Okay, ours until after May 5th but it is being built for our wedding.
The progress is slow, but it's definitely happening. I can't explain the excitement that overwhelmed me when I first saw the progress. Surprised. Shocked. Anxious. Of course, our wedding is in less than 5 months – my dad would have to be working on it, but I just didn't think about that. Over Thanksgiving break, my dad spent hours on the bulldozer clearing out trees and moving dirt. Slow, I warned ya.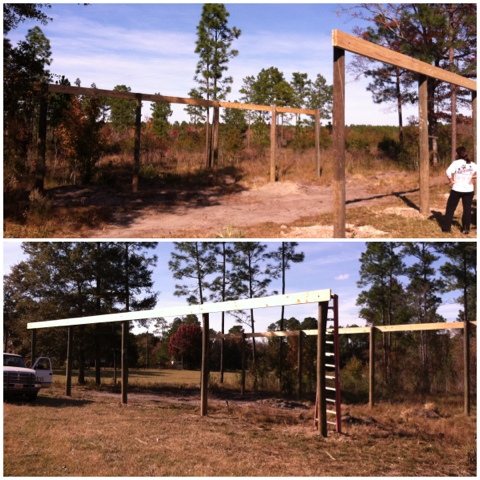 Envision an old, wood barn – like you've seen in magazines. It's going to be the perfect location for our wedding reception.