This past weekend, we traveled to Athens, Georgia for the 2011 University of Georgia Commencement Ceremony. I had the pleasure of seeing my future husband graduate from UGA with the Terry College Bachelor of Business Administration in Management degree. After years of extensive studying, numerous papers, and finals – Justin is an official University of Georgia graduate. Needless today, it was an exciting weekend for us.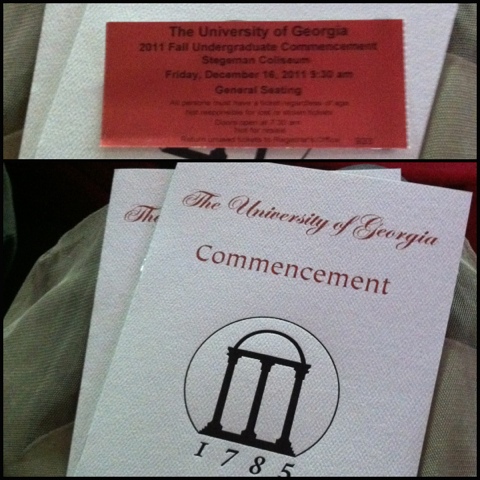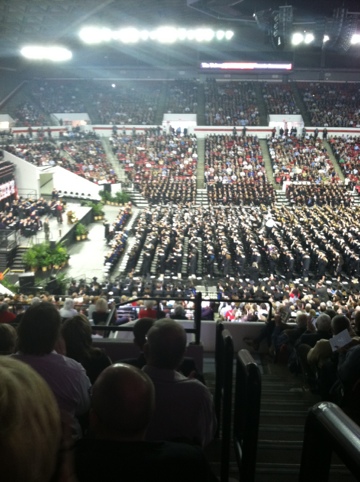 After his commencement ceremony, the entire group helped move Justin out of his Athens apartment. We enjoyed lunch at Taqueria del Sol – where I munched on guacamole and fish tacos! It was great to spend time with Justin and his family in Athens, while celebrating such an accomplishment.
I can't speak for the others, but I couldn't be more proud of my fiance. Justin has worked extremely hard over his college career, including his time at Darton College, Auburn University, and the University of Georgia. It's official… Justin is a UGA graduate!