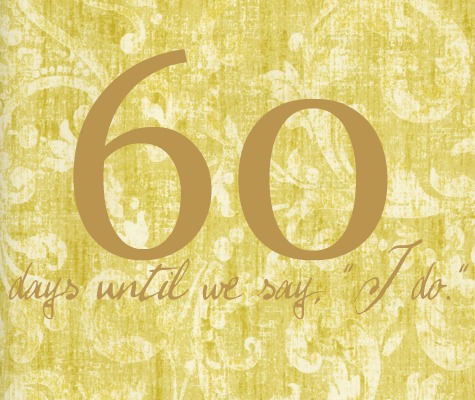 Only 60 days until we say, "I do" – whoohoo! For those of you who are wondering… that's 1,456 hours, 87,360 minutes, and 5,241,600 seconds until I walk down the aisle to the most handsome man I know. Totally mind-boggling.
Today, as we reach day 60 on the countdown – we celebrate the birthday of one the bridesmaids, Mallory. With our big day nearing, we are reminded of how blessed we are with awesome friends and family. Our wedding day wouldn't be the same with out our closest friends, specifically our bridesmaids and groomsmen.
Happy Birthday Mallory!