It's still weird for me to grasp that I'm getting married, especially when it comes to wedding hoopla. Numerous times I've taken on the role of bridesmaid, but this time I'm the bride. I repeat, I'm the bride. Strange, odd, weird, bizarre, abnormal, astonishing, peculiar, marvelous, and extraordinary are a few adjectives I could use to describe this once in a lifetime instance of my life. Aside from our first shower, this was one of the first times the party was about me. It was strange, but in a good way.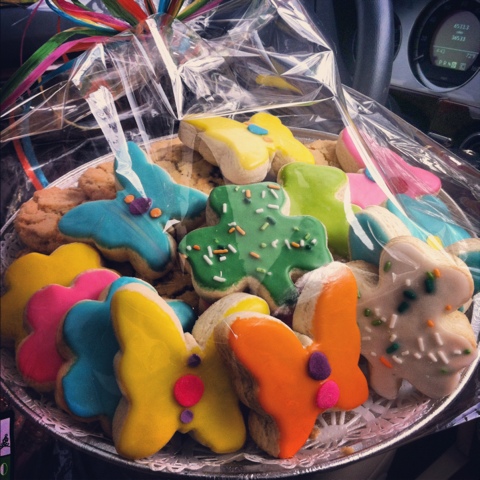 We kicked off the weekend with a road-trip to Folly Beach, South Carolina. Liz, Lanier, and I munched on some delicious cookies by Savannah's Two Smart Cookies on the way – so good! With 9 friends traveling from Albany, Atlanta, Milledgeville, Tifton, and Naples, Florida, how could I not feel loved. By land and air, we all made it to South Carolina.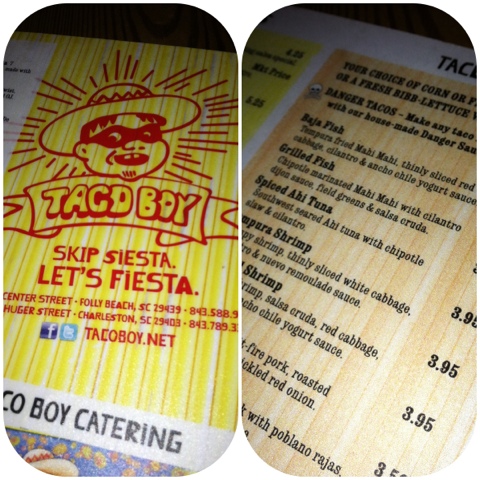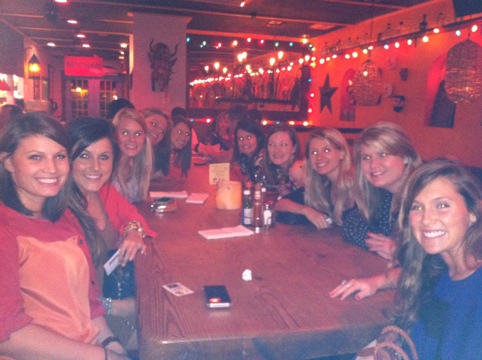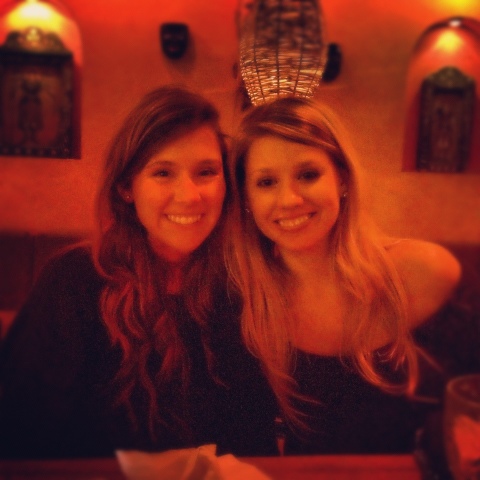 Once we all arrived in Folly, we devoured tacos, nachos, and guacamole from Taco Boy. With the motto, "Skip Siesta, Let's Fiesta" – why wouldn't we want to dine here? I enjoyed the Grilled Fish Taco, with fresh guacamole.
Most of Friday evening we spent crunching on Cheetos and catching up on the latest news in each others lives. After a good night of sleep, we were ready to take on the weekend. We took a walk on the beach, ignoring the chilly breeze and enjoying the sand between our toes. The water was as cool as ice, but the view was spectacular.
With fresh brunch by Mallory to suffice our rumbling tummies, we began my lingerie shower. Pretty gifts were unwrapped to reveal sweet and sexy apparel. As I opened each present, the girls named each garment something funny, flirty, or enticing. This is a tradition my friends and I like to call the "Ooh La La Menu." After all the gifts are opened and displayed, each girl tells the name they used to describe each set. The best name is chosen and written on an "Ooh La La Menu" for the groom. On the honeymoon, the groom will choose his choice for the evening by picking an item on the menu. From what I've heard, this is quite a treat for the groom. It was exciting being on the other side of this activity.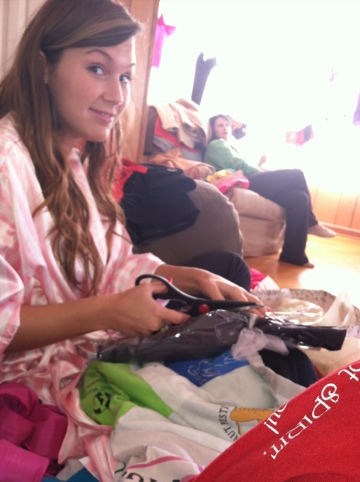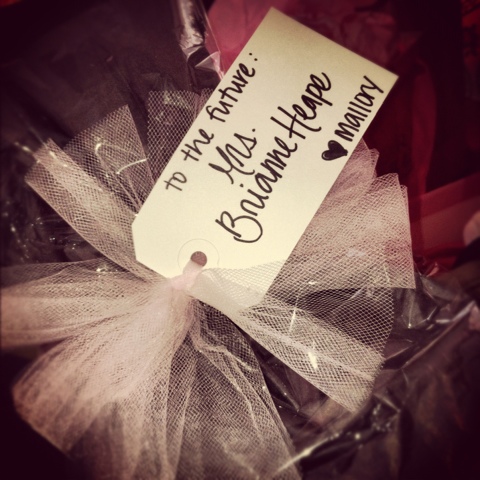 We followed the "Ooh La La Menu" with a game Bethany prepared. Last week, Bethany had Justin fill out a form with a few questions about our relationship and me. To play the game, each of us tried to fill in the blanks with Justin's answers. It was fun to see how much my friends knew about me and Justin. The best part came when Bethany read all of the answers out loud. Some of Justin's answers surprised me and truthfully, brought tears of laughter and joy to my eyes. (Bit sentimental, I know – but true.)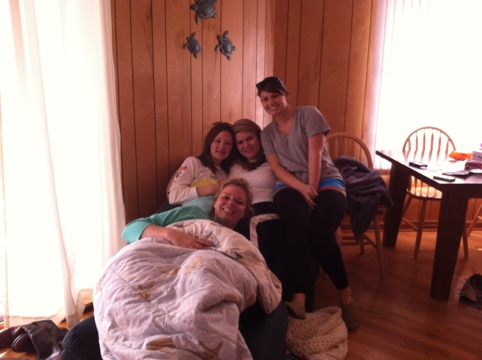 Later in the day, I fought back tears as each of the girls told their favorite thing(s) about me. So many of their favorites were similar, but each person made it unique. It isn't often your closest friends sit around and brag on you. Taking it all in was a moment I'll never forget. Sometimes, it's nice to hear things about yourself and friendships that you may or may not have known. I know I was surprised and awestruck at some of the kind words said.
After a trip to Goodwill, a game of Awkward Family Photos, and a late lunch at Zaxby's – we fancied up for a night out on the town. Reservations were made for 9PM at O-Ku Sushi. The atmosphere and food were perfect for a ladies night out. My recommendations include, the Rainbow Roll with the Basil Berry Lemonade. Ask for Lindsey or John, both provided our group with incredible service for the evening.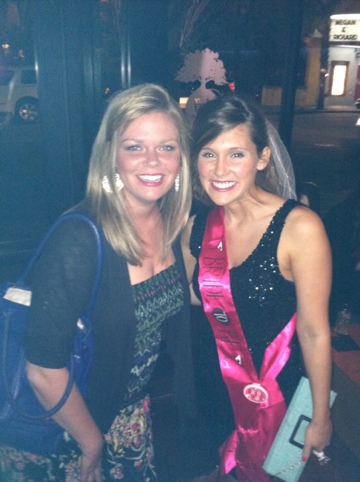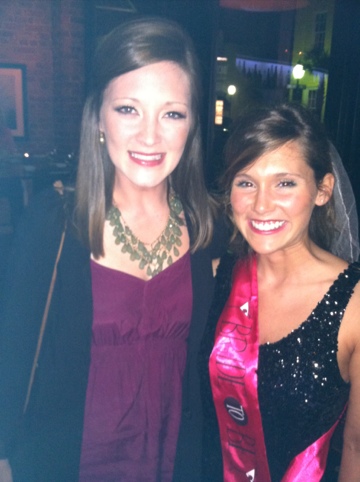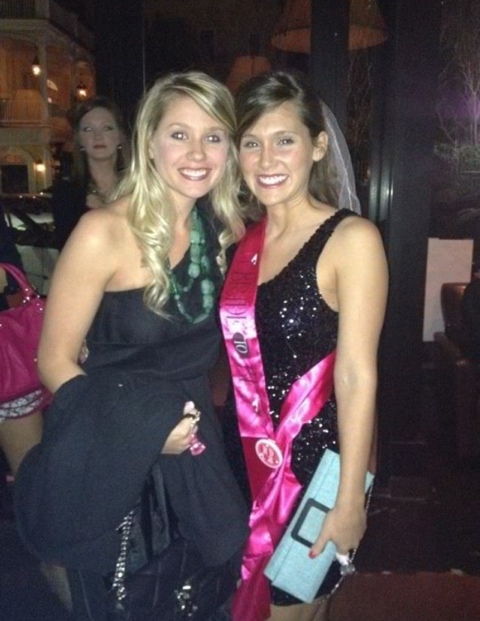 With the unanimous decision to dance the night away, we bee-bopped over to Trio Lounge. Voted "Best Dance Club" in Charleston, we shimmied to the beat of our favorite 80s and 90s hits. It was a blast from the past as we danced to classic hip-hop songs from our younger years. After getting our groove on at Trio and shutting down the place around 2AM, we ended our night by chowing down on 24 tacos and 1 chalupa from Taco Bell. Total success.
As we packed up on Sunday morning, it was a bittersweet moment saying good-bye to all of my friends. As fortunate as I am to live so close to some these girls, some of them I only see on occasions such as this. As we grow up, these moments become few and farther apart. Most of us have learned to truly value and appreciate the times we share together. I am so blessed to have each of these wonderful friends.
To plan your bachelorette trip or weekend getaway to Folly Beach, be sure to check out FollyBeach.com!