As May 5th nears, Justin and I are preoccupied with our to-do lists and wedding hoopla. With very little free time, I'm not sure why I felt it necessary to add another project to my plate – but, I did. Two nights ago, I set out on a mission to make a Shutterfly album (since the thank you cards turned out so fabulous) of our official engagement photos.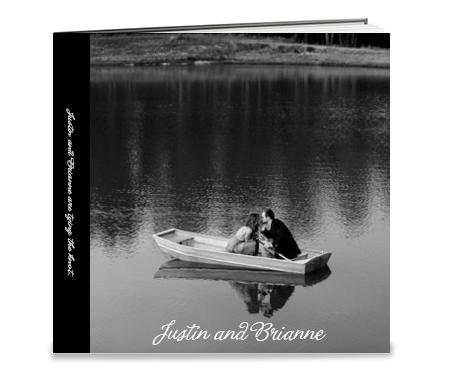 Click here to view this photo book larger
Shutterfly photo books offer a variety of layouts and cover options to choose from.
I'm not one to brag, however… I think it turned out pretty incredible. What do you think?