I wouldn't say we are political gurus, I am just a really big fan of George W. and 'merica! And, when it comes to U.S. Presidents… I get excited. So decked out in red, white, and blue, Justin and I attended a "Debate Party" for the Presidential debate. Nerdy? Maybe a wee-bit. But it was fun, the food was delicious, and the debate was pretty great too!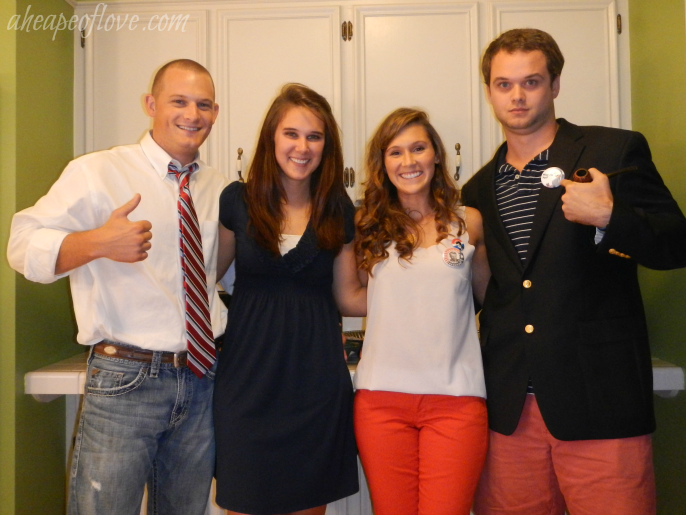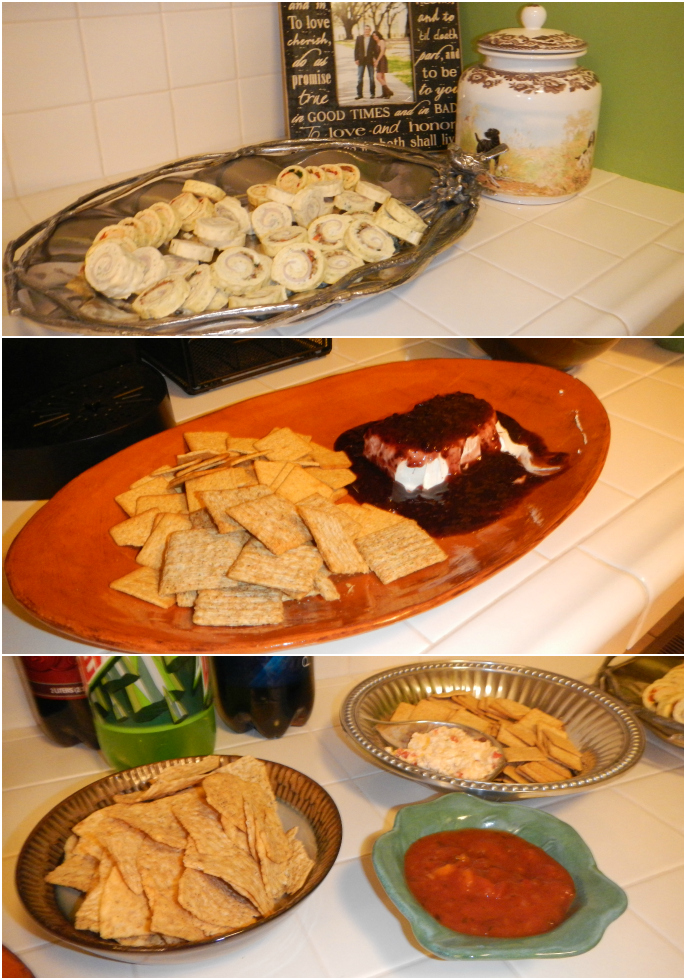 We enjoyed our new, pimento cheese recipe so much, we decided to make more and share with friends! Teal prepared another favorite – cream cheese with pepper jam! And Justin G. brought over some tasty chicken fingers! Plus, chips and salsa, sandwich bites, and cookies. We were eatin' good in the neighborhood.
Political parties and opinions aside, how did you watch the Presidential debates? Are you going to watch the debate between the Vice-President and candidate?
happy Friday, friends!
the newlyweds