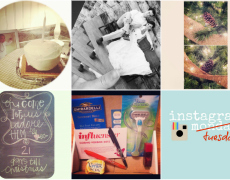 Always tardy for the party, but better late than never! With our Instagram feed, we're recapping the last week in photos. If you're a fellow blogger, link-up with your Instagram posts. Either way, you can follow us on Instagram – @BrianneJoy.
On Monday, Tuesday, and Wednesday – Mallory and I were busy little bees creating Christmas decor to fill Chevvy & Ron's orders in time for Christmas. It's not too late to order your Whoville, whimsical stockings!
Thursday night was date night for us. I attempted a new recipe for seared tuna, with steamed veggies and brown rice. It was delicious, if I do say so myself. The evening was perfect – relaxing and spent together.
On Friday, we mailed the last of our thank-you notes and peeked into the future to see elderly Justin and Brianne. In case you missed our journey to the future, read more here.
Same day just later, we opened our Cyber Monday deal – the Shark® Rotator™ Professional Lift-Away® and as an added bonus, they sent us the Shark® Steam Mop for free! (That called for a hop, skip, jump, and a high five!) We were so excited, we put it all together and began vacuuming the apartment… Did I mention it was a Friday night? Yep, we're nerds like that.
On Saturday morning, we received a prayer card for Hayley Catt – a friend, who happens to be our Pastor's daughter. The Lord has called to her to serve with the International Mission Board in South Africa. She will be leaving in January. This prayer card will serve as a reminder to pray for Hayley as the Lord uses her on this adventure, along with the people of South Africa. If you'd like to receive a prayer card or to find out more about her mission, you can read more here!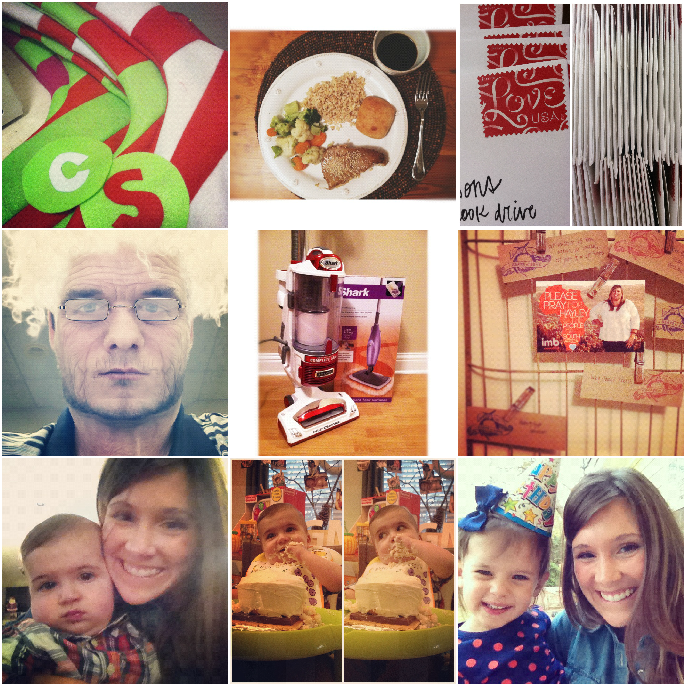 We spent the rest of our Saturday with that handsome, baby boy you see above! Saturday was James' 1st Birthday party. We were thrilled to spend some time with him and to celebrate his life with the McBrides, along with extended family. In his first year, James' has endured more than most in a lifetime – including 3 major heart surgeries. His strength, health, and spirit are just a few of many reasons that this baby boy is a blessing to us and all the glory be the God for his improving health.
Like the thank-you notes, Christmas cards have been mailed. In fact, I hope many of you have already found them in your mailbox!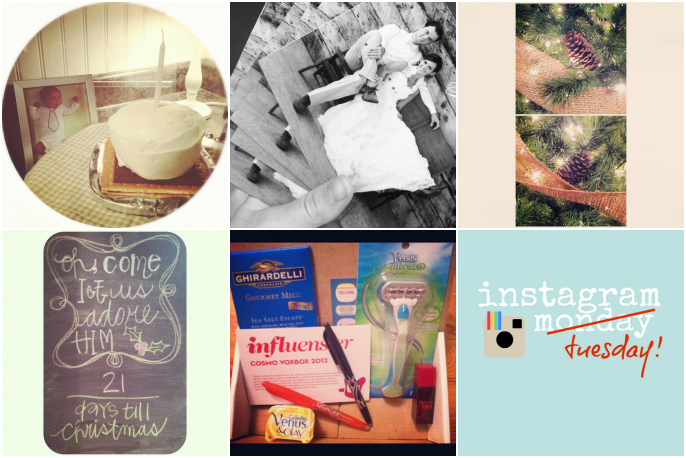 Last night (after a brief run and workout), Justin and I began the tedious task of decorating our 1st Christmas tree. We've still got a few more things to do before the Christmas decor is complete, but for now – the pictures above serve as a sneak preview of what's to come!
On top of a busy day and evening, I was pleasantly surprised with my Influenster Cosmo VoxBox! Unlike Birchbox, this is not a subscription. Influenster sent the products complimentary for me to test and review – which you will read more about later this week.
In case you haven't yet, find us on Facebook, Twitter, Bloglovin', Instagram, and Pinterest to socialize with us!
wishing you a wonderful week,
the Heapes