Since I'm still uber pumped about my new, photo tricks and couldn't resist sharing another with you. Below is one of my favorite, photo series from our wedding!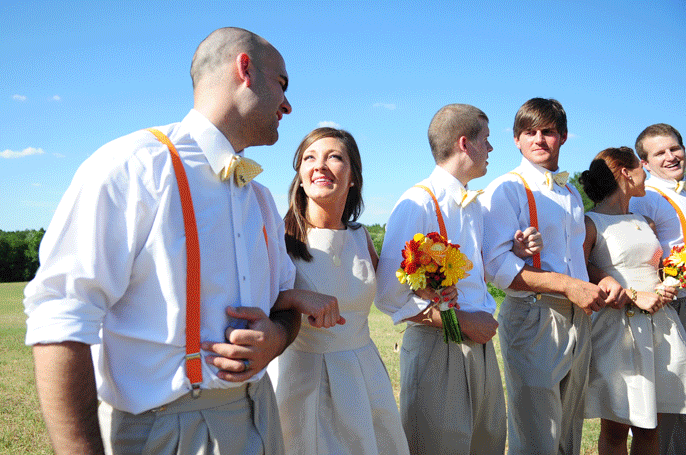 (Photography by K&R Photography)
Man, we have some good looking friends!
With the majority of our wedding party already well acquainted and friends with one another, to say we had a blast is an understatement. In the photo series above, the entire party had linked arms for a photo – Kim just happened to catch all of our laughing faces. And, a few of J's many faces!
To all of our friends we don't see as often as we'd like, we miss you all!
For more photos of our lovely, wedding party – click here.
happy Friday, friends!
Mr. & Mrs. Heape