Between house renovations, everyday duties, and my crafting, Justin and I stay busy. In fact, I'm not sure either of us has been in bed before midnight since I can't tell you when. Right now, Justin, his Dad, my Dad, and Trevin are giving an excessive amount of time to making this house livable by the end of April. Endless hours, lots of painting, measuring, sawing, remeasuring, nailing, and tons of hard work – I can't even imagine or accurately describe the efforts they have/are putting into these renovations.
With that said, I'm going to let the photos do the talking and give you an update on the progress.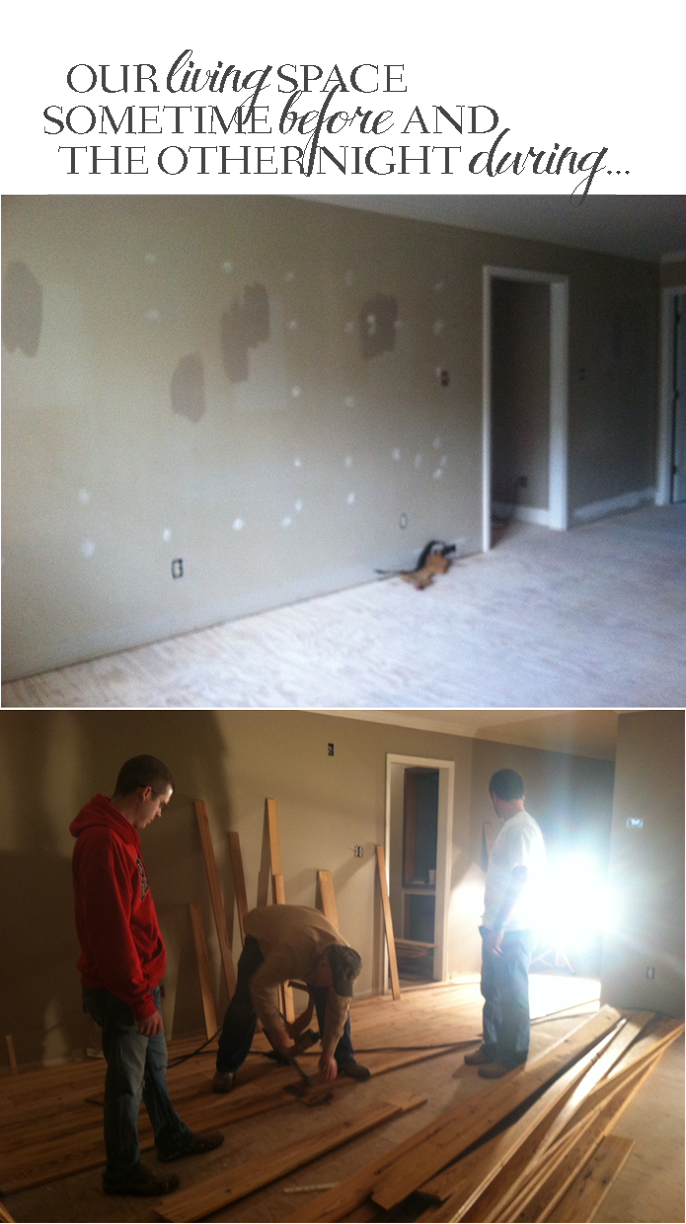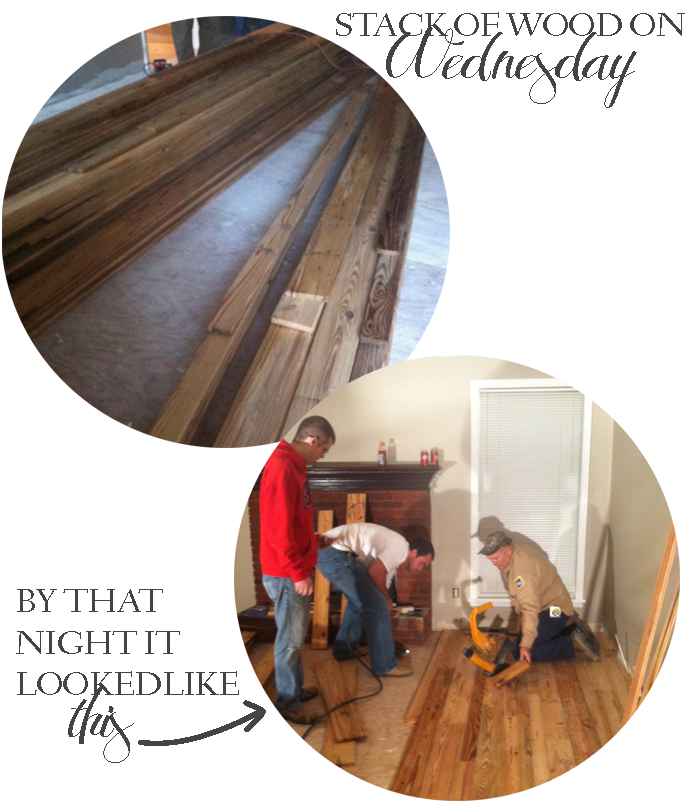 It's comforting, exciting, and exhilarating to see the progress happening before our eyes. Not only are we thrilled with the progress, I'm already dreaming of dinner parties and bragging on these men for the beautiful flooring and details. It's really happening and hopefully with the progress really rolling – we'll make it out of our apartment and into our new home by our deadline date, April 29th. Ah, one month – today!!
—
Sincere apologies for completely skipping our weekly, Instagram recap this week. Like I said before, it's pretty chaotic around here lately, but we'll be back in action on Monday. For now, we hope you enjoy your Good Friday and Easter weekend.
happy Great Friday!