It's Friday and I couldn't be more excited/anxious/happy for the weekend! With a busy work week and the south Georgia, pollen getting the best of my immune system – it's been one heck of a week. Besides, who isn't excited about a weekend? No one, ever. With that said, expect this post to be short, sweet, and to the point.
I should preface that when I first created this little blog, no goals were set. This was just a place to document my thoughts, our engagement, our wedding plans, and life generally. Which is why it's so hard to believe that over 40,000 of you think we're awesome, interesting, cool, or just strange enough to keep reading more.

Yep, this week we had our 40,000th visitor. That's right, we've had over 40,000 readers stop by this little blog of ours – which says something positive about us and well…. we think you're pretty awesome too! Monumental? We think so. So from the bottom of our hearts, thanks! Thanks for coming back, for continuously reading, and all of the sweet comments.
—
To kick off the weekend, we're celebrating my favorite brother-in-law's birthday at the in-laws – with enchiladas and roasted oysters. Weird? Maybe, but they are Chris' favorites – so that's what's on the menu and I'm not asking questions.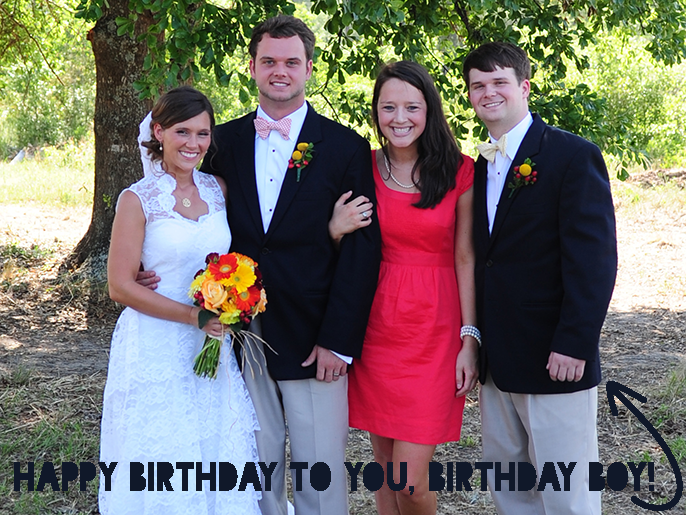 Happy, happy birthday, Chris! We hope your birthday is extra special, especially since it's your last birthday as a single man. We love you!
happy Friday,