A couple of weeks ago, I decided I wanted to make something Easter related but something that could serve as decor year round. After a little brainstorming, I decided on a set of crosses. I really love crosses and all that they symbolize, but for whatever reason – I couldn't find a single one in my house. (That's embarrassing to admit, but the truth.) So I got to work on a little craft and in less than an hour I had created exactly what I'd envisioned.

matte frames (I happened to have these matching frames from Ikea in a closet)
an old hymnal or book
x-acto knife (or something similar)
glue or tape
All of this I had around the house, but the overall cost of the project could have been about $20.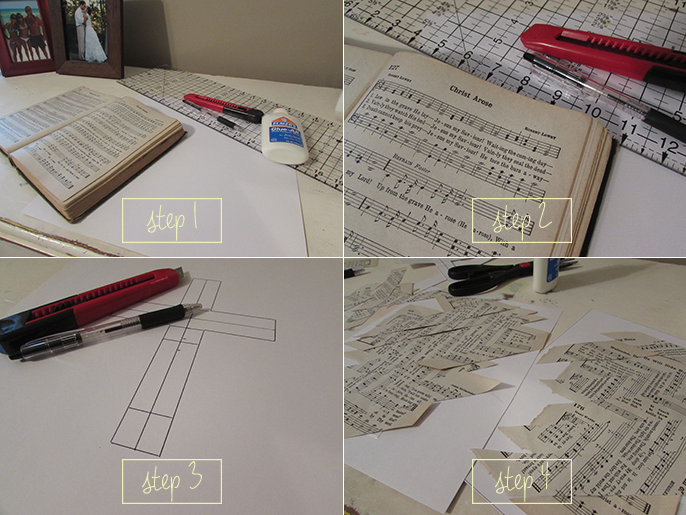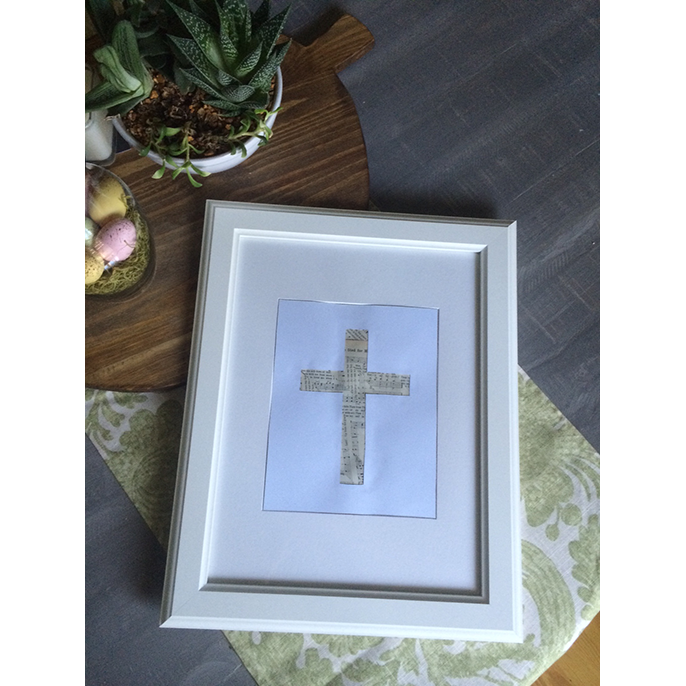 facebook // twitter // instagram // pinterest // bloglovin'