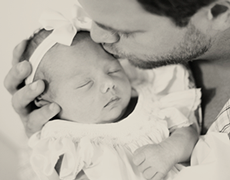 As I laid in bed snuggling with my girl one week after meeting her and the anxiety of her first casting looming over my head, I decided I had to have some newborn photos taken of Joy Belle. A dear friend and photographer messaged me on Facebook about capturing our sweet girl in the comfort of our home. I took it as a sign from above!
That very same day, Jay with Click Photography came into our home and snapped these priceless photos of our Joy Belle. I'll cherish them forever and am thrilled to share them with you all.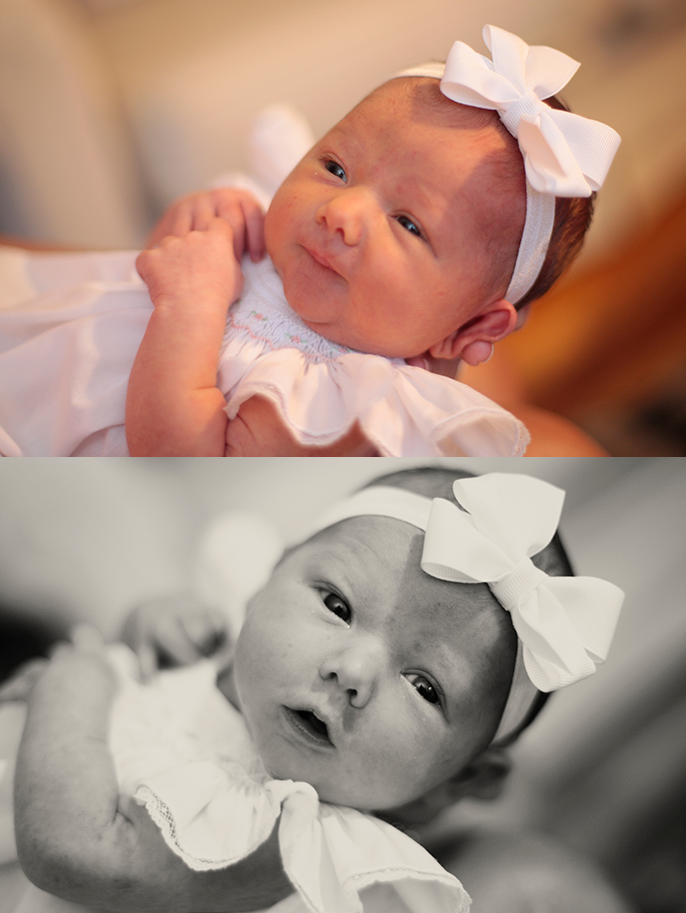 At one week old, it was pretty rare to catch our girl wide-eyed – but Jay captured her beautiful eyes and personality perfectly. The photo above is my favorite.
At only a week old, Joy Belle already had her daddy wrapped around her tiny fingers.
This girl has my heart. I never knew I could love anyone so much. Justin and I thank the Lord each day for entrusting us with this tiny person – and a pretty awesome one! She's our little treasure. I can't wait to see how the Lord uses her for His glory and how He uses us as her parents!
Thank you, Jay – for making time for a spontaneous photo shoot with our girl. These photos will forever make me smile!
—
Hopefully I'll be sharing Joy Belle's birth story, a few photos, more about her clubfoot treatments, and a giveaway with you all soon! Getting back into the swing of blogging, when all I want to do is stare at my baby girl, is a bit harder than I'd imagined.
a Heape of love,
Brianne, Justin, and Joy Belle
  Joy Belle's dress,
handmade
/
bow
/
crib
/
sheets
photography by
Click Photography by Jay