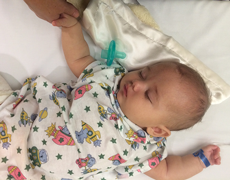 We can't thank you all enough for the prayers, encouraging words, texts, emails, and calls. The Lord was most definitely looking over our sweet girl during the surgery and recovery. The overall procedure went well, but unfortunately the surgeon wasn't able to manipulate her feet to the desired position. He has scheduled a follow up casting, which he's ordered anesthesia, that will thankfully not require any incisions. Because of the setback, we are looking at 6 more weeks of casts, rather than 4 like we had thought.
We ask that you continue to pray for our little one. Although Joy Belle was groggy for a few days (and extremely cranky), she appeared to be effected most by the anesthesia and post-op medication. Unfortunately the follow-up procedure will probably have similar side effects on our baby. We will be back in Atlanta for the follow-up procedure on Monday, October 27th at Children's Healthcare of Atlanta. Please pray that all goes well and that the Lord guides the hands of the doctors, comforts and heals Joy Belle, and provides us with a peace.
How beautiful are the feet of those who bring good news of good things! Romans 10:15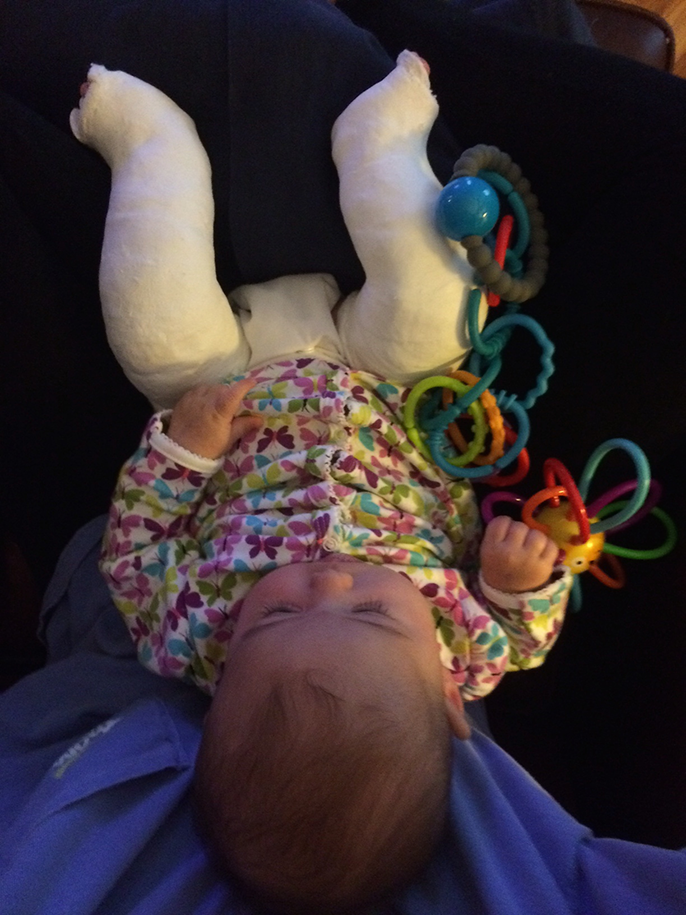 Above is a photo of my sweet girl recovering at home.
A dear friend reminded me that the Lord is using our little one to teach us faith, perseverance, and strength. And although I dream of normal, this is our normal and I"m thankful the Lord chose me to be her mommy.
a Heape of love,
Justin, Brianne, and Joy Belle
facebook // twitter // instagram // pinterest // bloglovin'