After a little over a year of using cloth diapers, I am finally sharing how we use and love them. In the first few weeks, we used disposables because our little one was too little.* But once she gained a little weight and filled out a bit, we switched to cloth and never looked back! Our goal is to continue using cloth until Joy Belle is potty trained.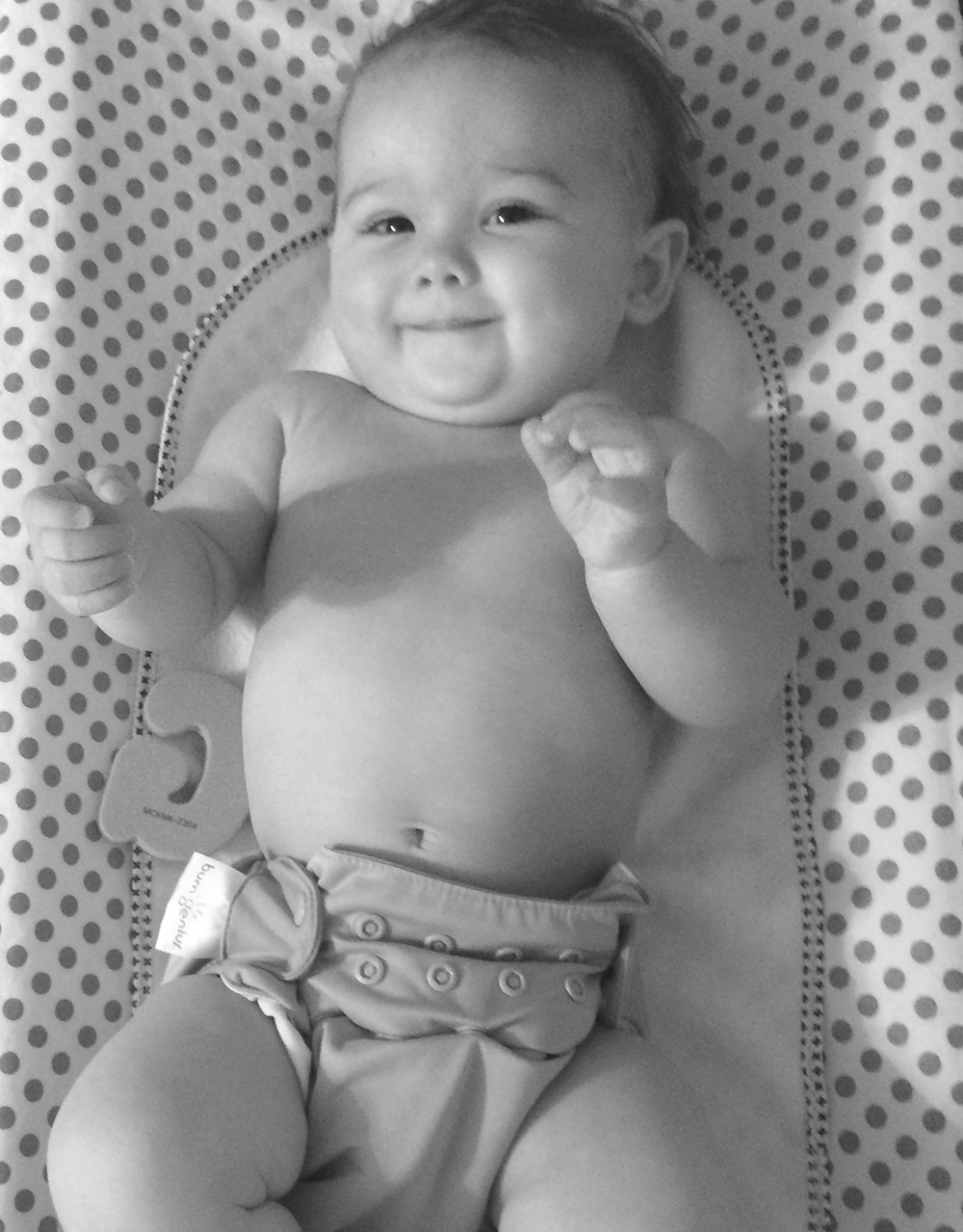 Why cloth?
For us, it was about the money and what was best for Joy Belle's skin. The initial start-up costs can quickly add up, but in the long run it's saved us lots. Added bonus, it's gentle and soft for baby! No worry of harsh chemicals or weird materials on our baby's tush. I have no doubt it's helped us avoid diaper rash. Plus, it's cleaner for our environment too.
If you're interested in using cloth, I recommend finding some gently used (to purchase or borrow!) or purchasing in bulk. We were blessed beyond words to be given all of our diapers. Initially, we actually borrowed a few from a friend.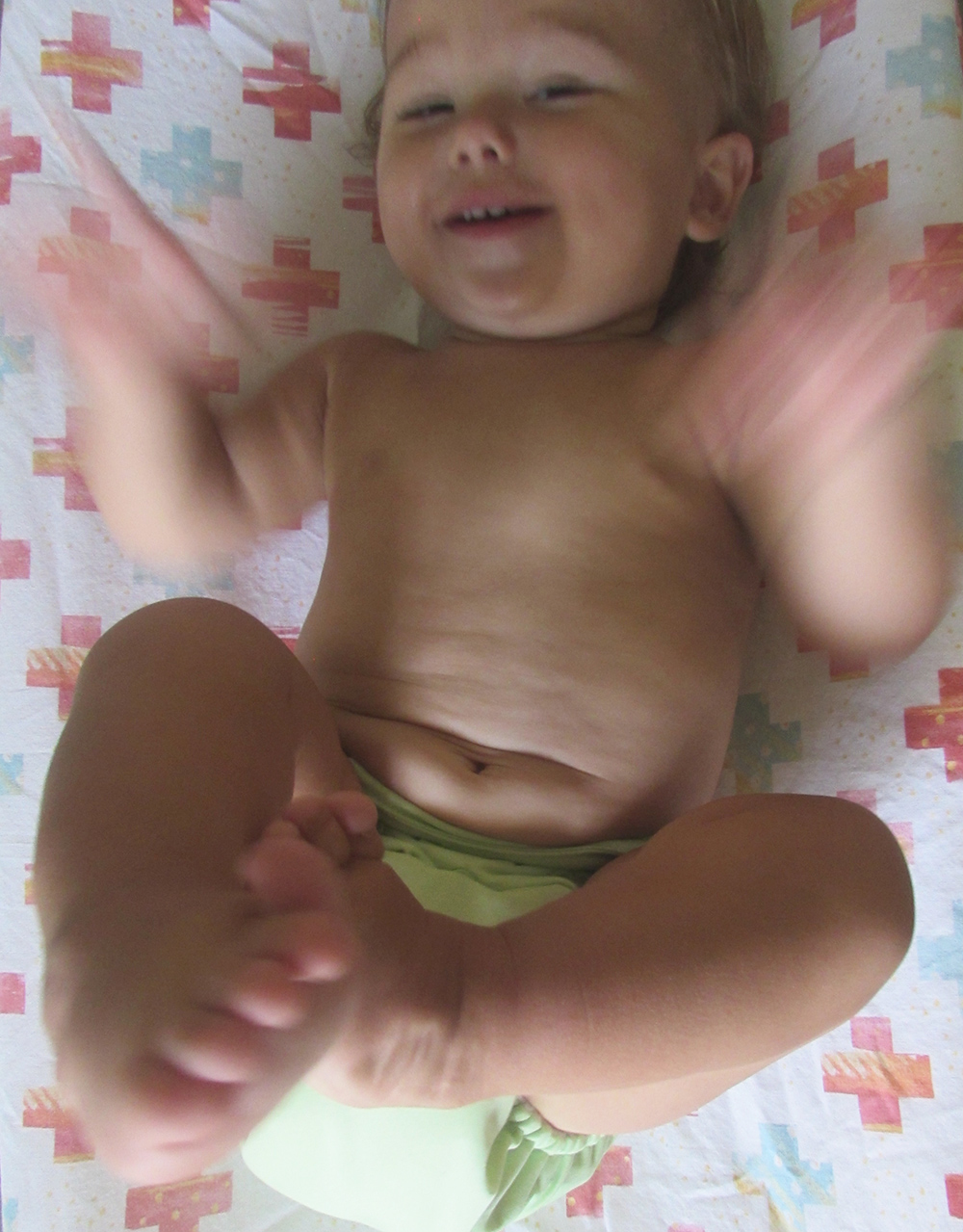 For us, the magic number was 18 (I think we now have 20). Based on advice I'd been given, I wanted enough to get me through a few days, but not so many that I may leave them dirty for too long. This gives me a good 2-3 day wash cycle.
Which cloth?
There are tons of cloth diaper brands, so I did a little research and asked around. We opted for bumGenius based on multiple recommendations and a dear friend letting me borrow a few. I absolutely love them! There are so many reasons I love bumGenius, but here are a few: great absorbency, available in snaps (I loathe velcro!), beautiful color options, made in the U.S.A, and they grow with baby – meaning, you only have to buy them once.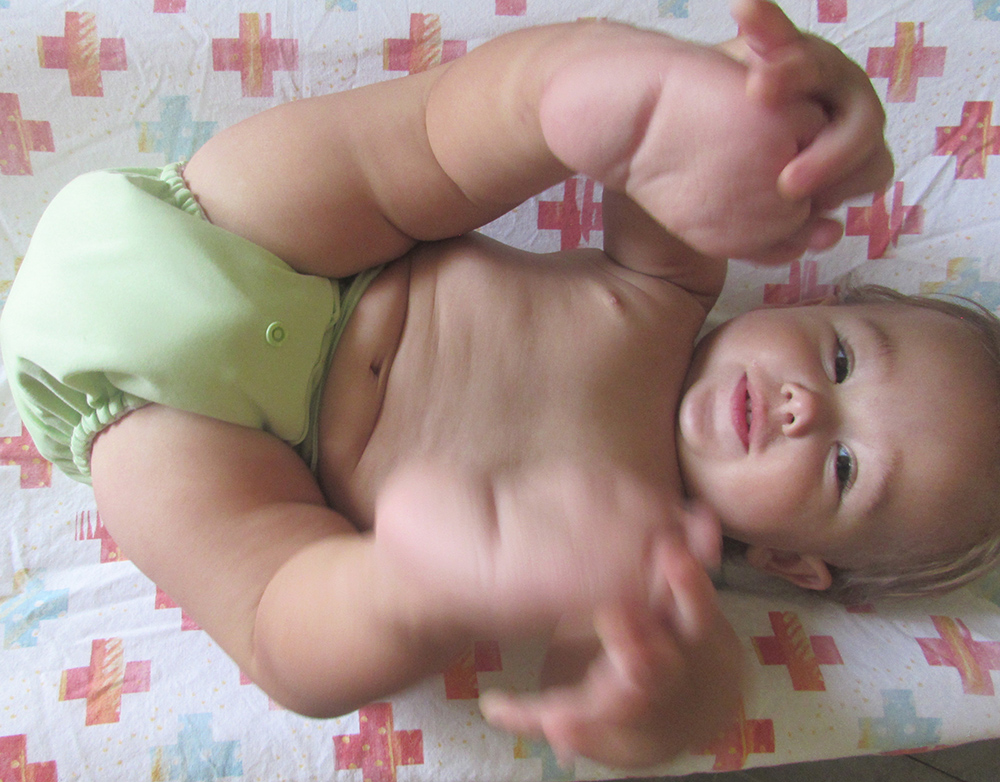 How it works?
For us, it's no different than disposable, except they stay around forever. I keep a diaper pail in Joy Belle's closet. Our pail has a lock feature, which I love even more now that Joy Belle is on the move. Inside the pail is a reusable pail liner. I like to have two of these, because I toss the used one in the wash with the diapers. Our diapers have cloth inserts, so I always remove the liner before tossing both the liner and cover into the pail. If the diaper is dirty, I spray off the "dirty" into the toilet using the Spray-Pal to keep the splatter to a minimum and my hands clean. (No spraying for pre-food poop diapers. We just dropped the liner and cover in the pail.) Easy peasy, huh?
Whenever we're on the go, I use wet bags for the used diapers. I really love this one, because of the separate pockets. I've found them to be so useful for wet swimsuits this summer too.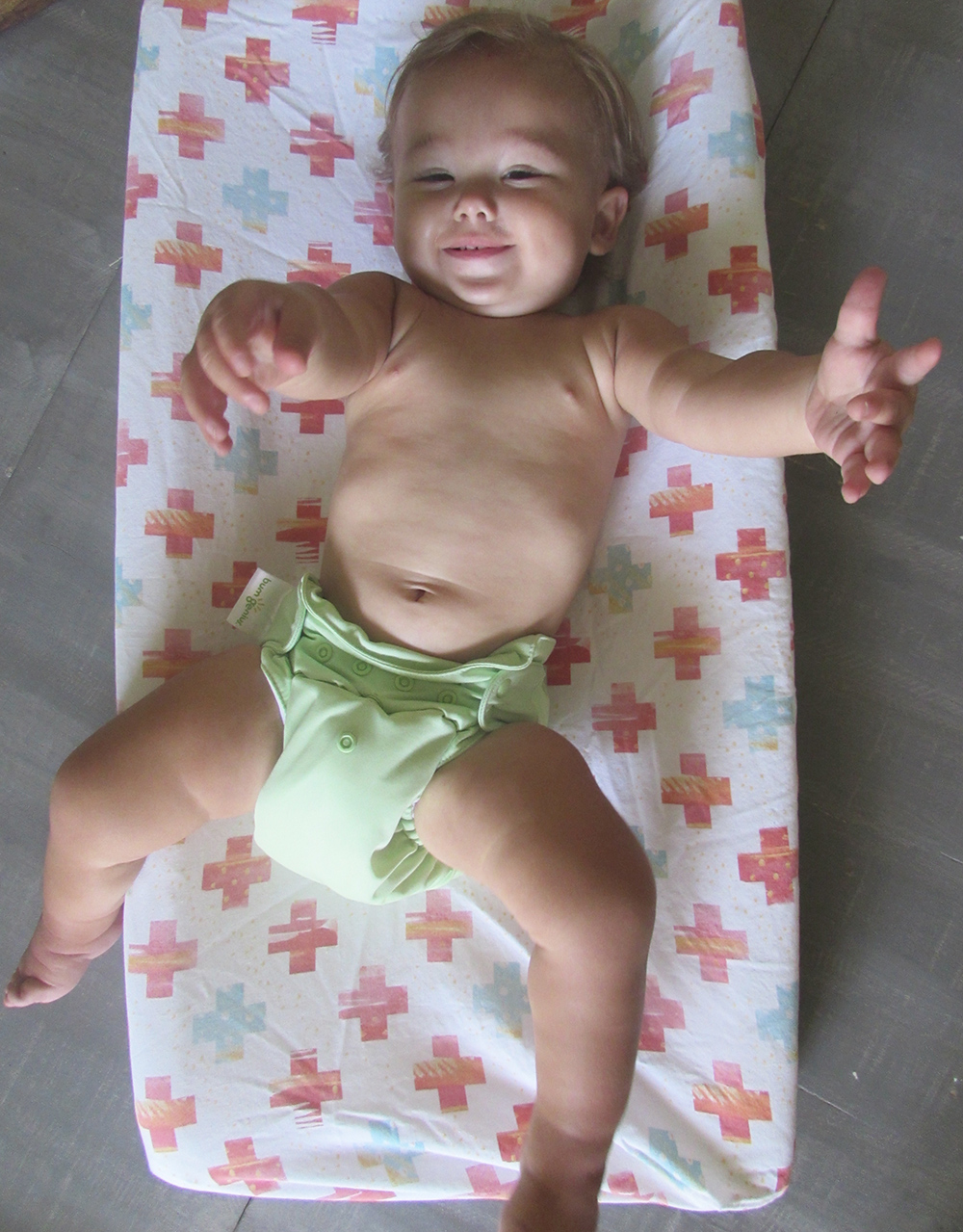 I typically wash diapers every other day. As I mentioned before, a huge perk to cloth is knowing no harsh chemicals touch her bum – which is why I choose to wash our diapers with Honest Co. laundry detergent. However, like cloth diaper brands, there are tons of paraben, phthalate, and sulfate free detergents that are safe for the cloth diapers and your baby's bottom. I drop a couple of drops of lemon essential oil or purification in the wash too – just to freshen them up. When it doesn't rain everyday, I line dry the liners and covers. The sun bleaches out the stains and gets rid of any icky smells. But… I'm guilty of drying them too (shh, don't tell my eco-friendly, fellow cloth diapering friends!), and when I do I use the Honest Co. dryer cloths. They make them smell so fresh and so clean, clean.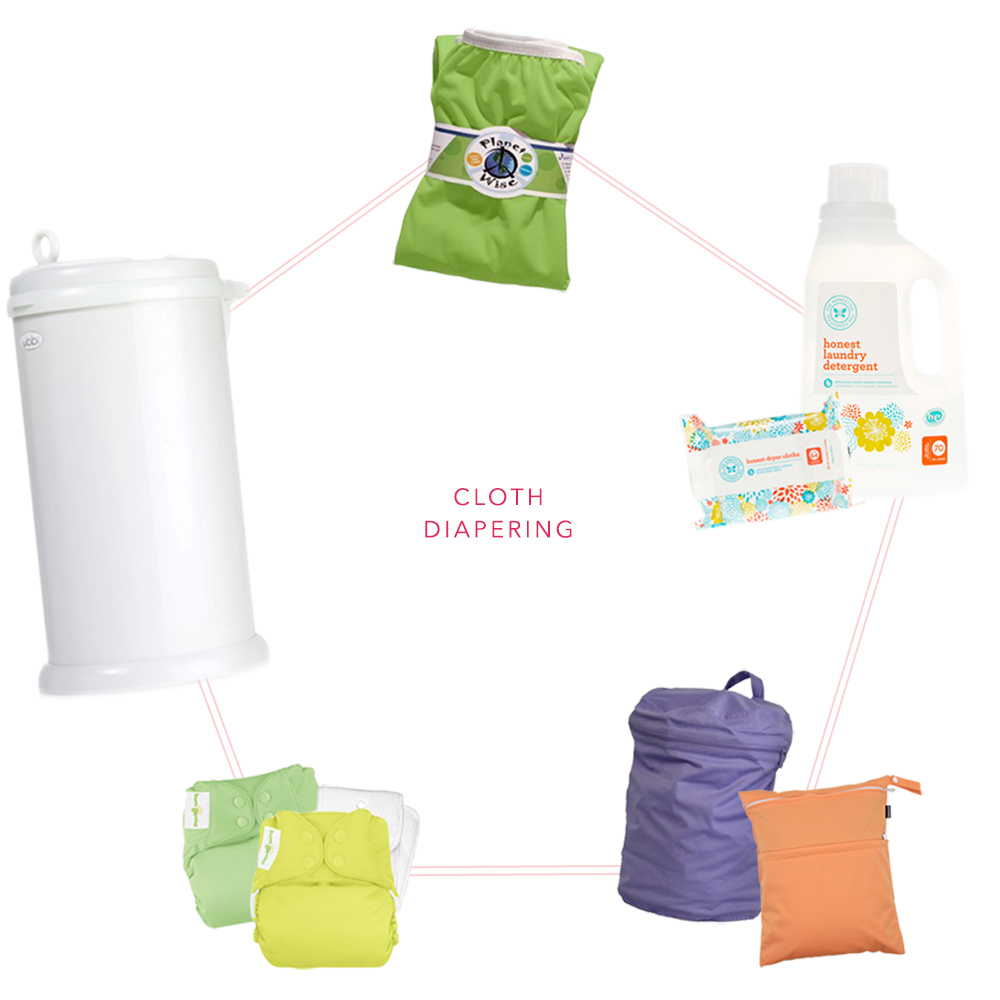 As a simple guide, here is a list of items I consider necessities: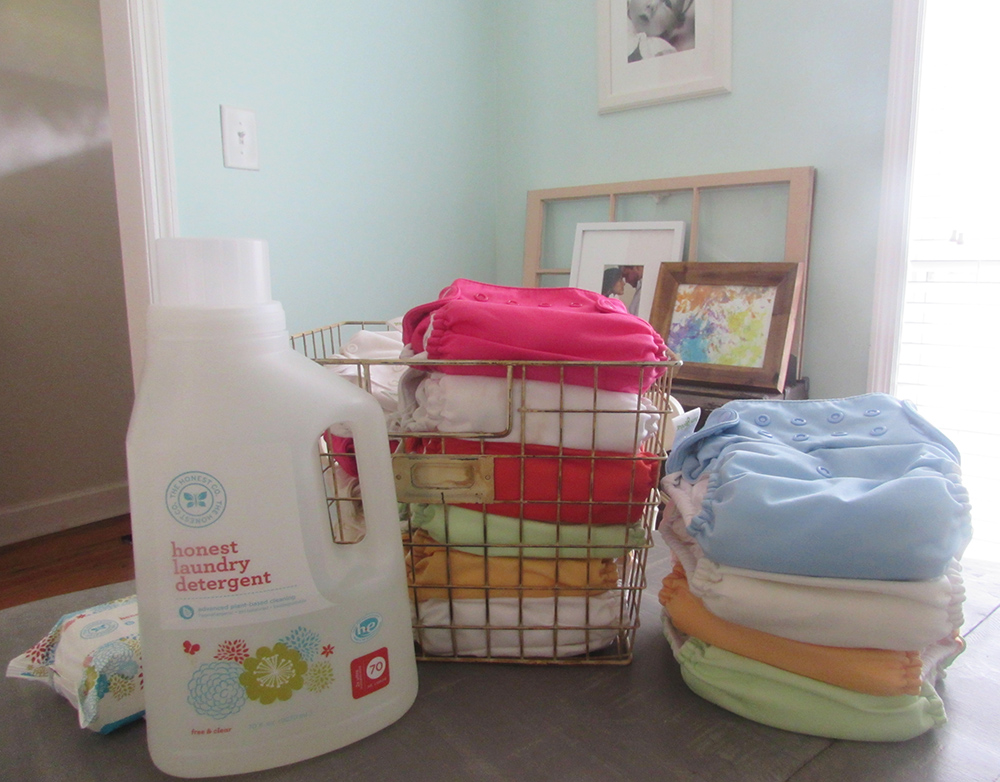 I like to pre-stuff the diapers and snap them in Joy Belle's current "size" before putting them in her room. It makes it so much easier for me to grab a ready-to-use diaper. Pre-snapping is more-or-less a guide for Justin and other family members to remember where to snap.
We've been practicing finding our belly button and toes, if you couldn't tell from the photos.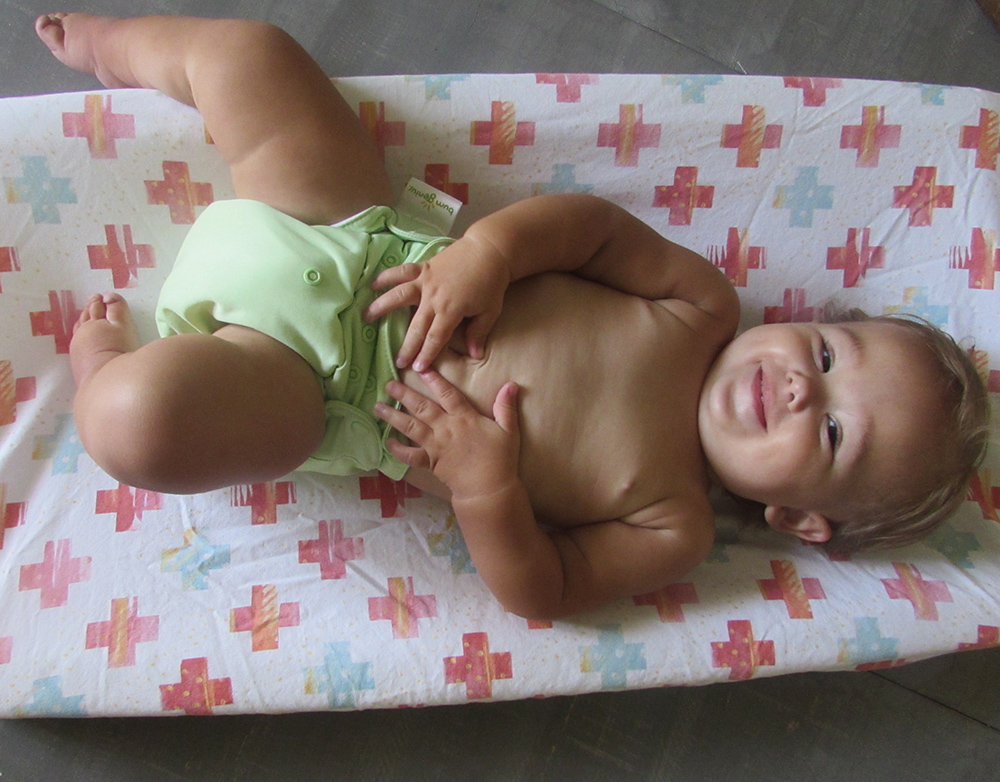 Obviously this is what's worked for us and you may have different methods, but I wanted to provide a glimpse (for those that have asked) into how we cloth diaper. And that's all folks! Have any questions? Leave a comment below or message me here.
*bumGenius diapers fit 8-35+ pounds, so it took a bit for Joy Belle to gain enough weight to fit into the cloth diapers.