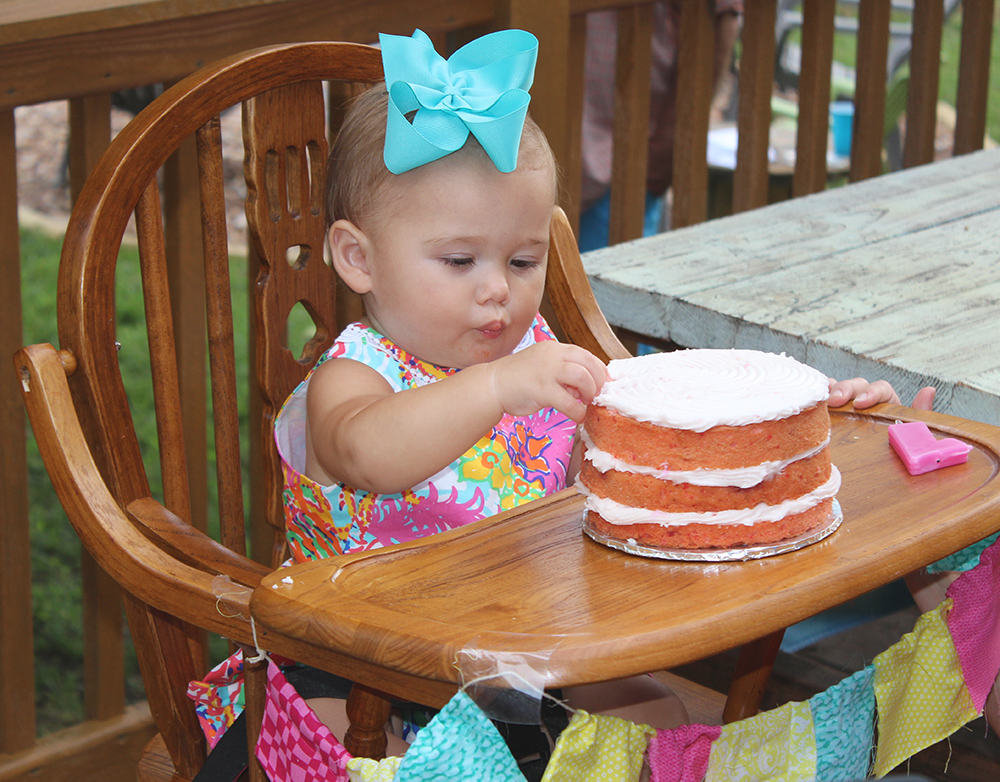 A month or so before Joy Belle's first birthday party, I began browsing for the perfect party dress for little Miss. Because I found so many, I thought I'd share a few of my absolute favorites! I was looking for something vibrant and dainty, yet suitable for an outdoor get together. I happened to find some affordable + adorable options at Nordstrom.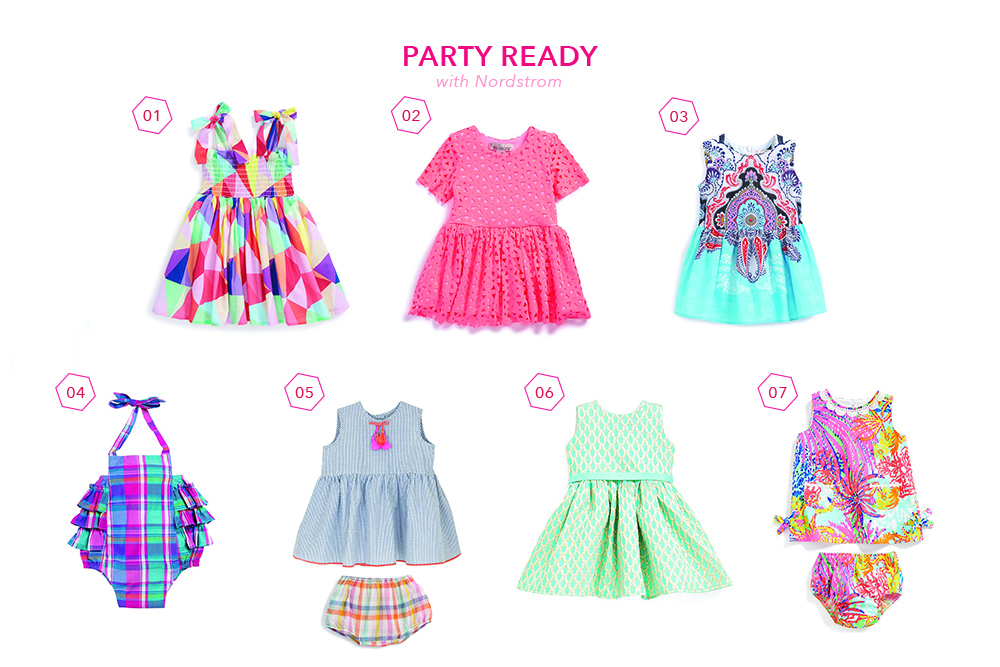 Sources: (1) kaleidoscope, smocked dress (2) laser cutout, coral dress (3) paisley, lace dress (4) plaid romper (5) seersucker dress, with bloomers (6) mermaid, boatneck dress (7) baby lilly dress
As much as I loved them all, we decided on the baby lilly dress by Lilly Pulitzer. It was vibrant, dainty, and absolutely perfect for her outdoor (turned indoor) party! I love that it's something she'll wear often and that it screams summer. Below are a few photos of our girl rockin' her party dress.