Life has been so busy lately, particularly last week, as we celebrated our girl turning one! My time has been consumed with several projects for my day job, along with a few miscellaneous design jobs. Not to mention, Justin and I decided to tackle a list of home improvements we've been procrastinating. Add party planning and prep to my plate, and I've basically been a walking, talking, make-things-happen machine.
Recently, Joy Belle has become a little mama. Each morning, when she wakes up, she crawls to her baby doll bed and pats, rocks, and kisses each baby doll. Above is a photo of Joy Belle with her favorite doll, one of mine when I was her age. One day last week, she kept trying to put her felt crown on her doll. After awhile, I measured the dolls head and quickly sewed her doll a matching crown. She couldn't have been happier or more proud! She literally beamed.
She's also been cutting more teeth! Cue the drool, whining, and excessive cuddling.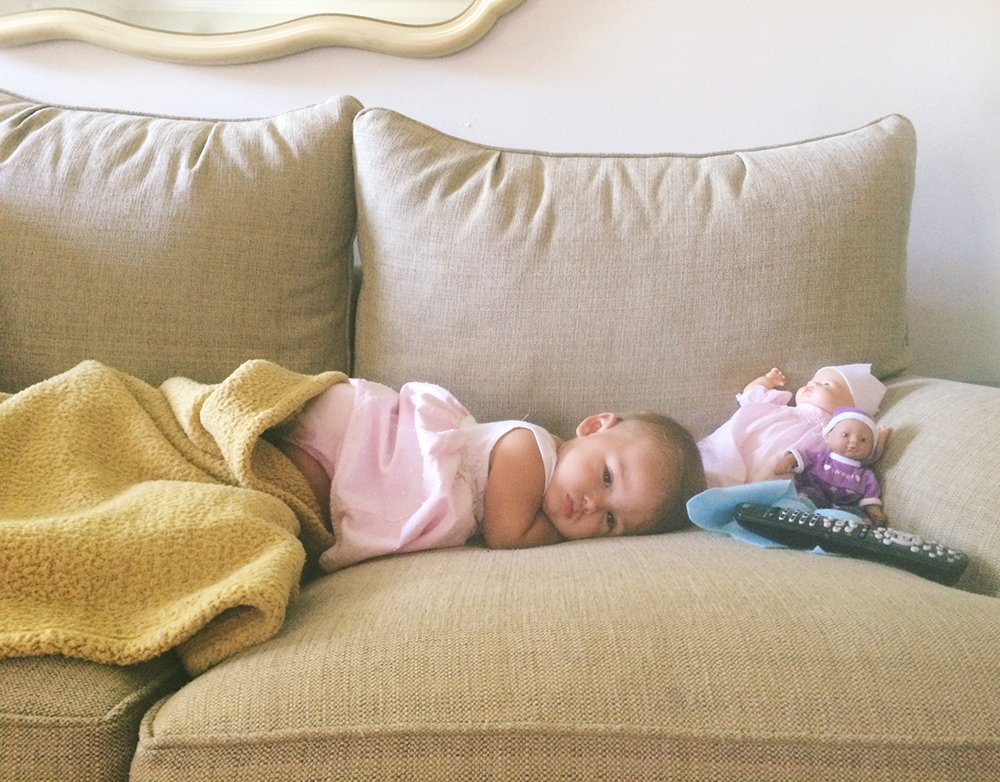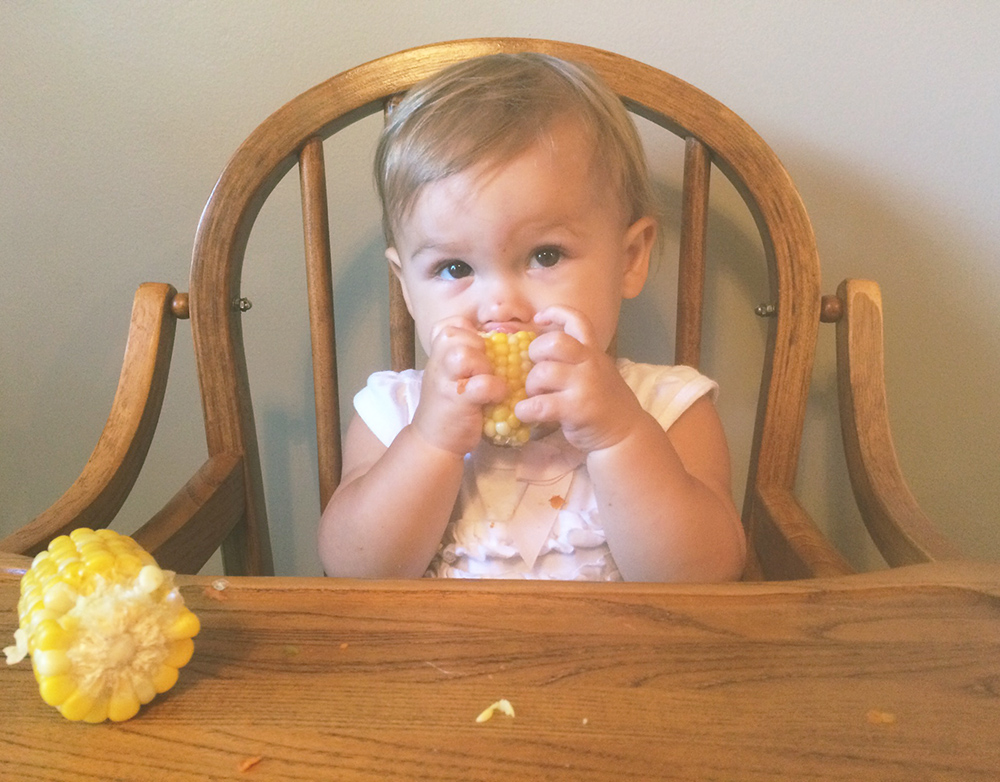 One of my favorite aspects of summer is the fresh fruits and veggies. We've all been enjoying local grown tomatoes, cucumbers, and watermelon. This was Joy Belle's first corn on the cob experience and I'd say she liked it.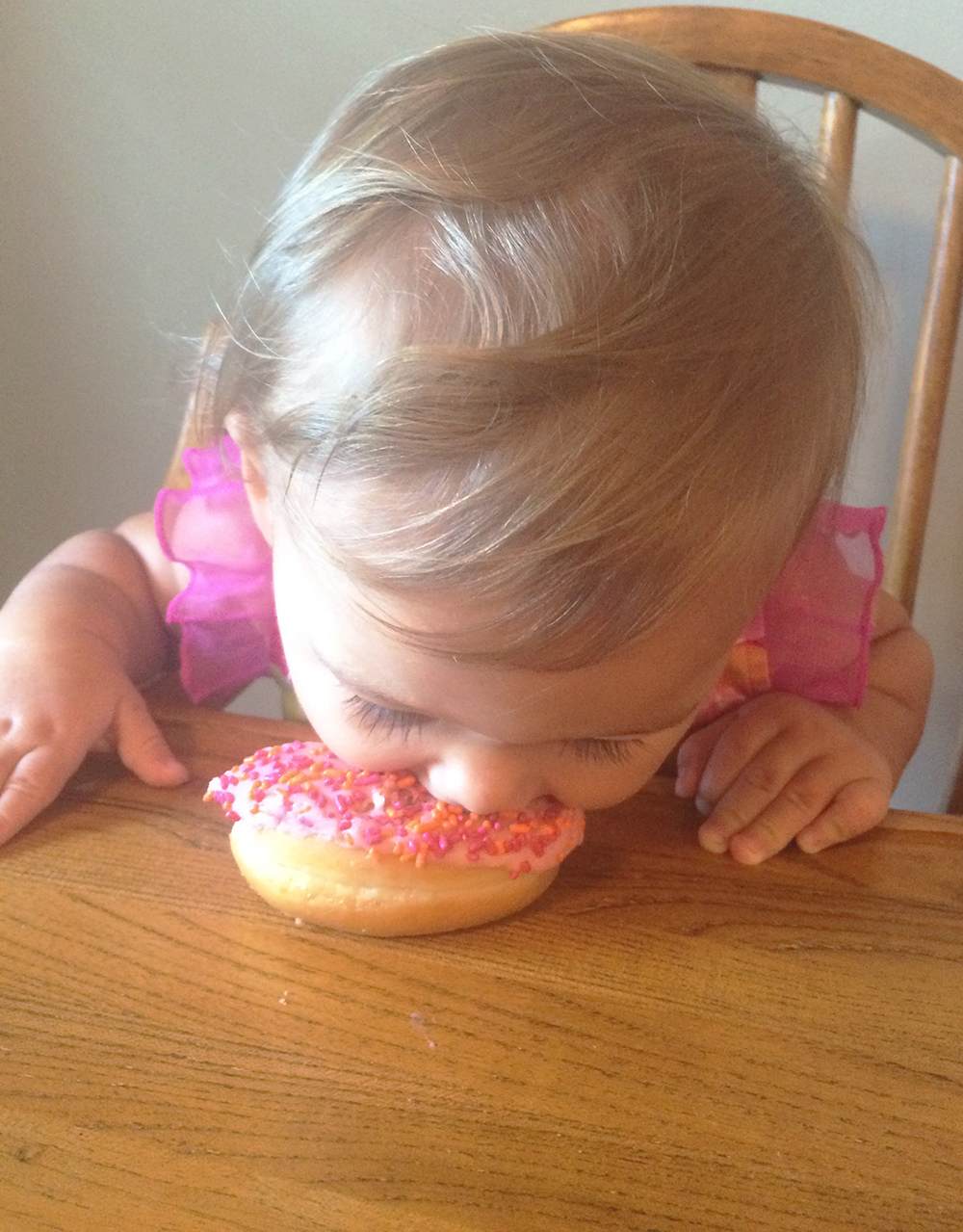 Her actual birthday began with a strawberry sprinkled doughnut! It didn't take her long to discover her love for the sugary goodness or the best way to eat a doughnut – handsfree. We made the day all about her: playing outside, Mexican dinner with her grandparents, balloons, and presents. She was one very happy little girl!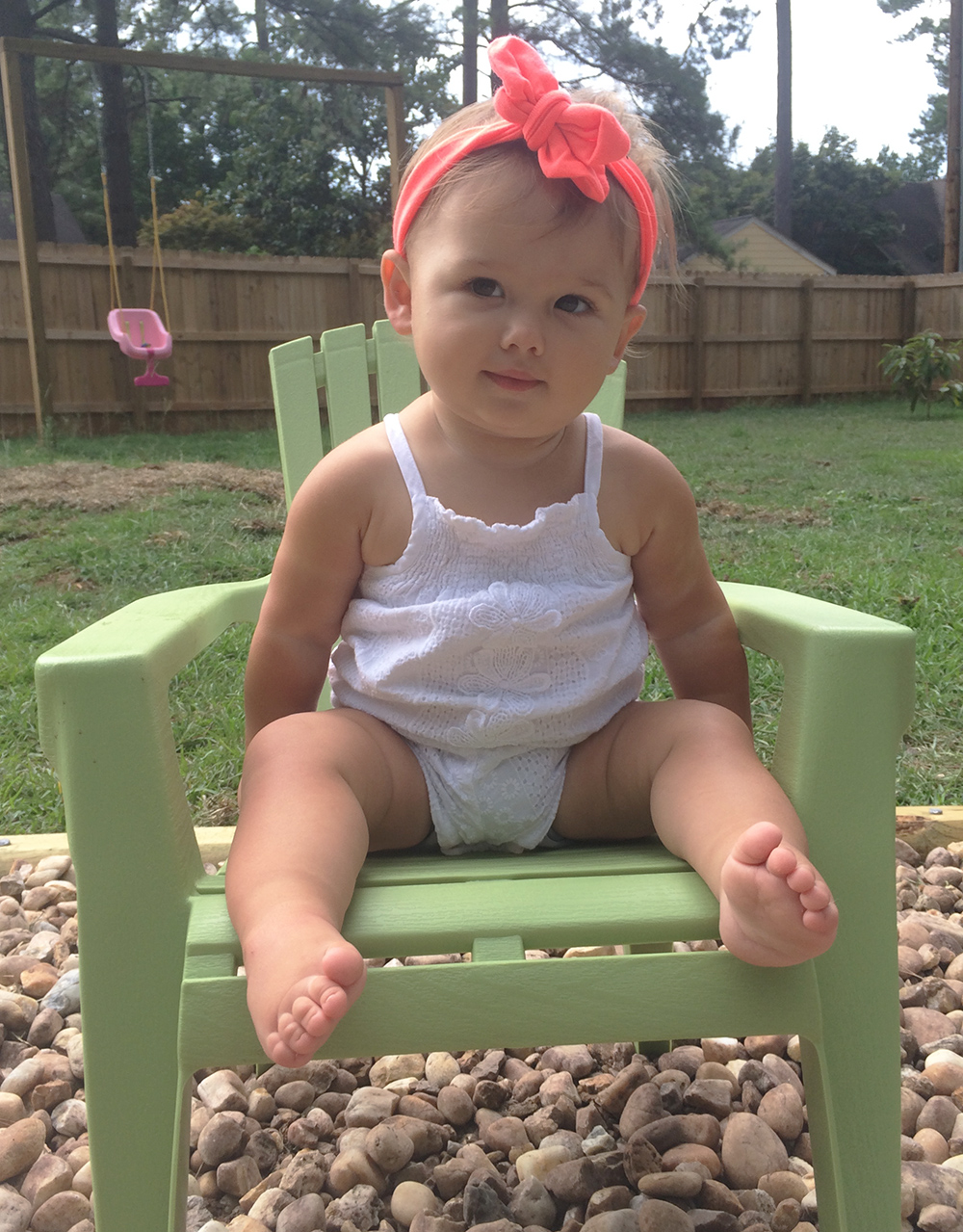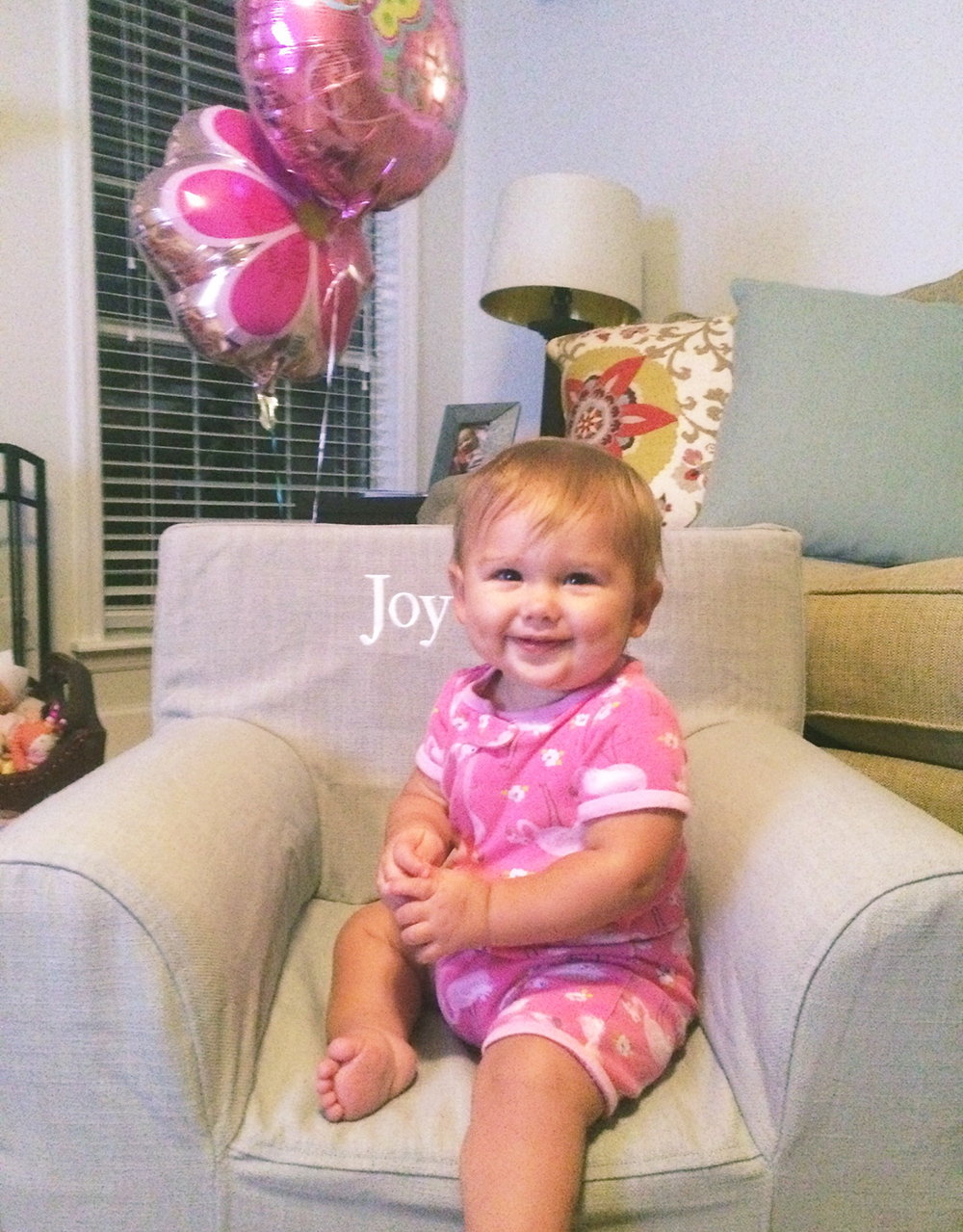 The festivities continued on into the weekend. We celebrated Joy Belle at her 1st birthday party on Saturday with family and friends. Whenever our friends are in town, we try to get the kids together as much as possible, which means sleepovers, Waffle House brunch, and pool dates.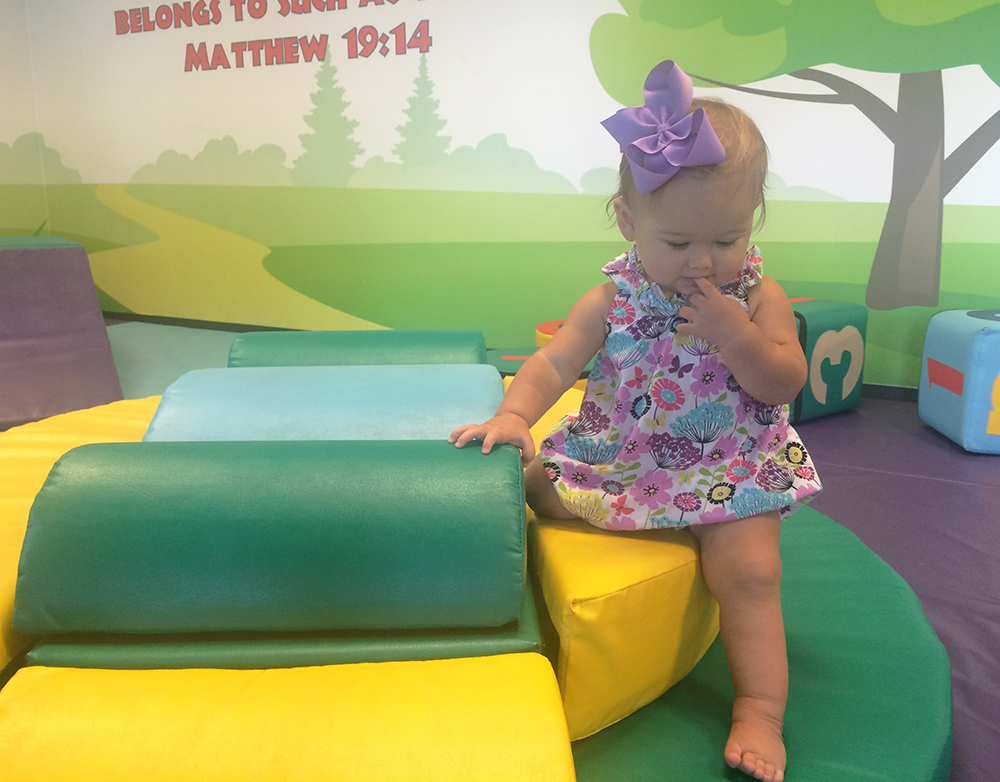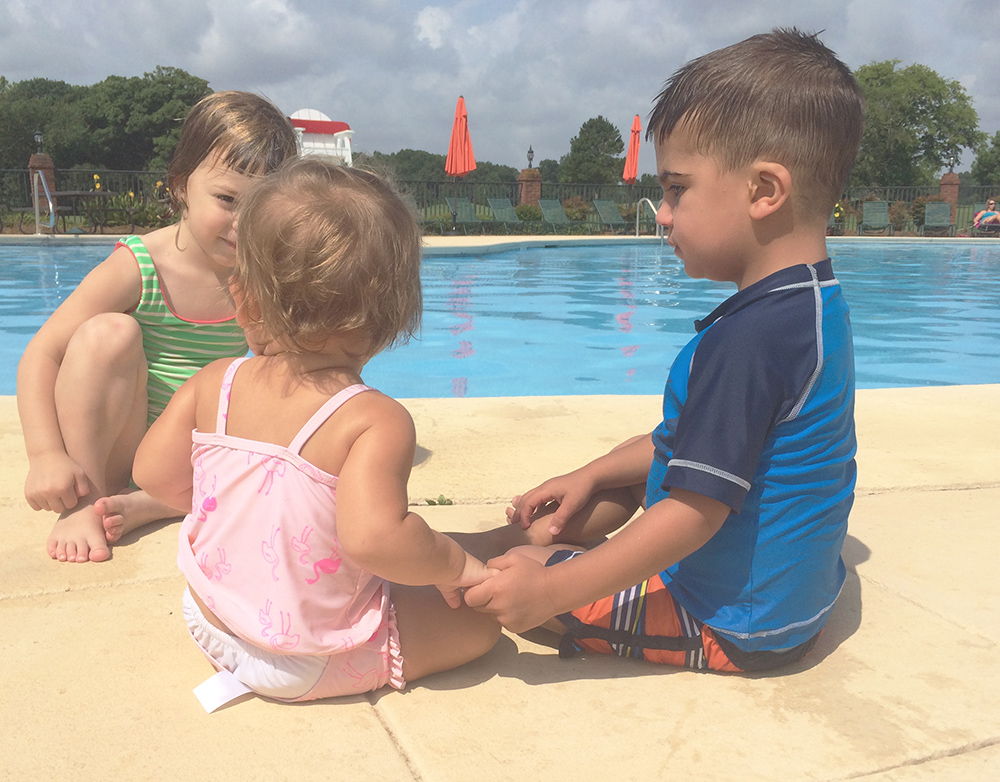 We've spent most of this week recovering from last week! We've kept life pretty low-key and caught up on the little, everyday things. How have you spent life lately?