Summer is flying by – it's hard to believe it's already July! It's really hard to believe that I've got a 1 year old. So much of this summer has been spent experiencing firsts through her eyes and creating memories, hence this summer's bucket list, but time is passing way too quickly.
Someone recently pointed out that I only have 18 summers with Joy Belle. And whenever it's put that way, it doesn't seem like much time at all. So instead of letting summer get away from us, we're soaking up the sunshine, cool water, and sweet moments together, with family.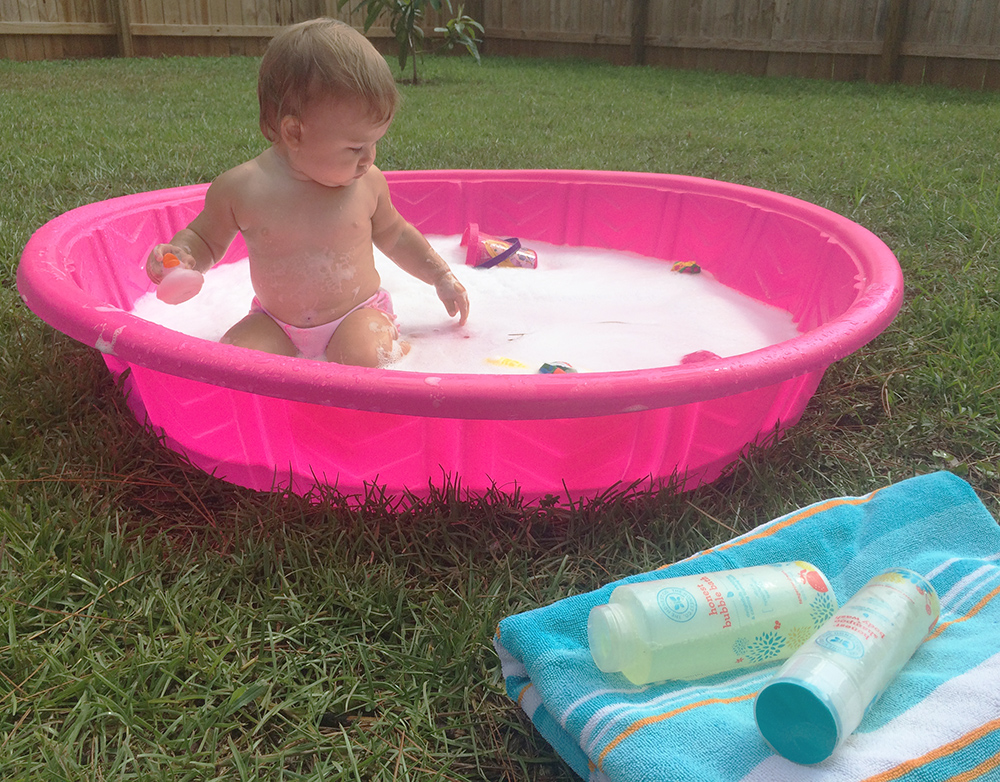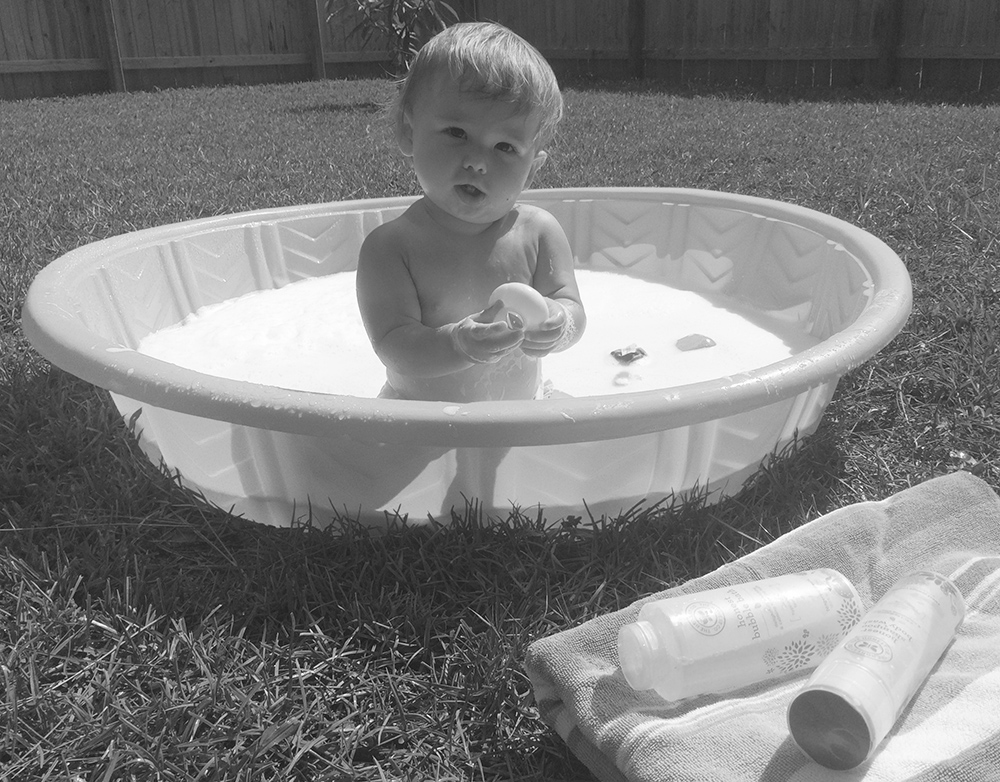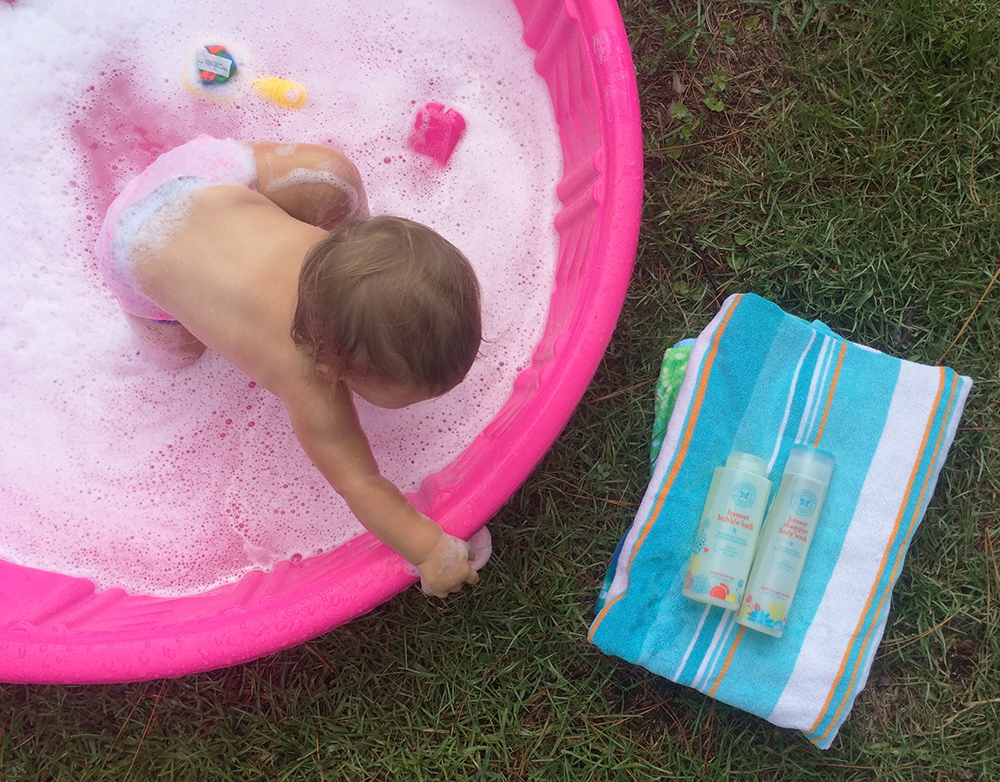 One of my favorite evening activities has been kiddie pool bubble baths! Joy Belle is our little water baby and can't get enough of the pool or bath time. One day last week, I decided to combine the two favorite playtimes for some evening fun. Honest Co. bubble bath in our $8 plastic pool makes for the best bubbly outdoor bath.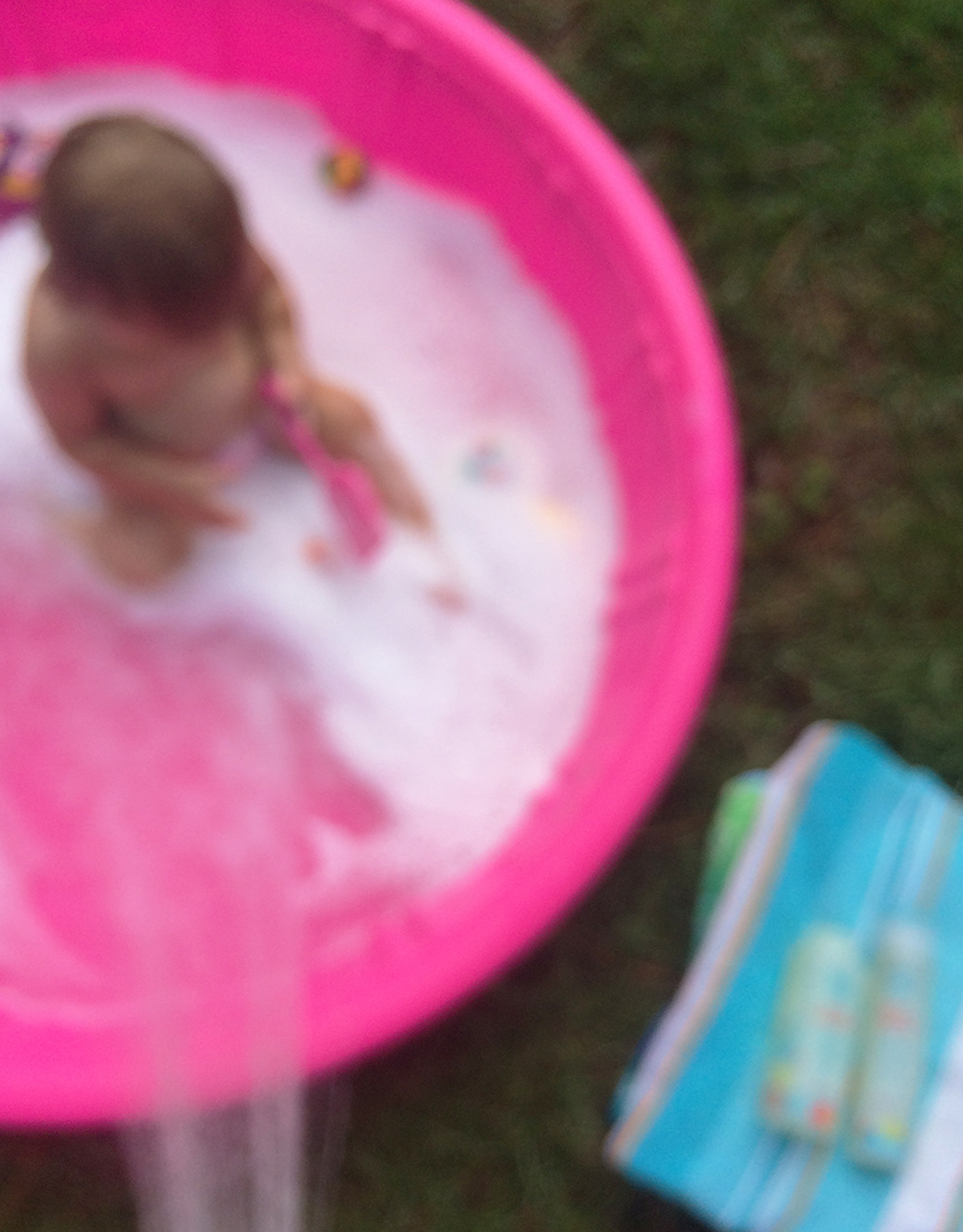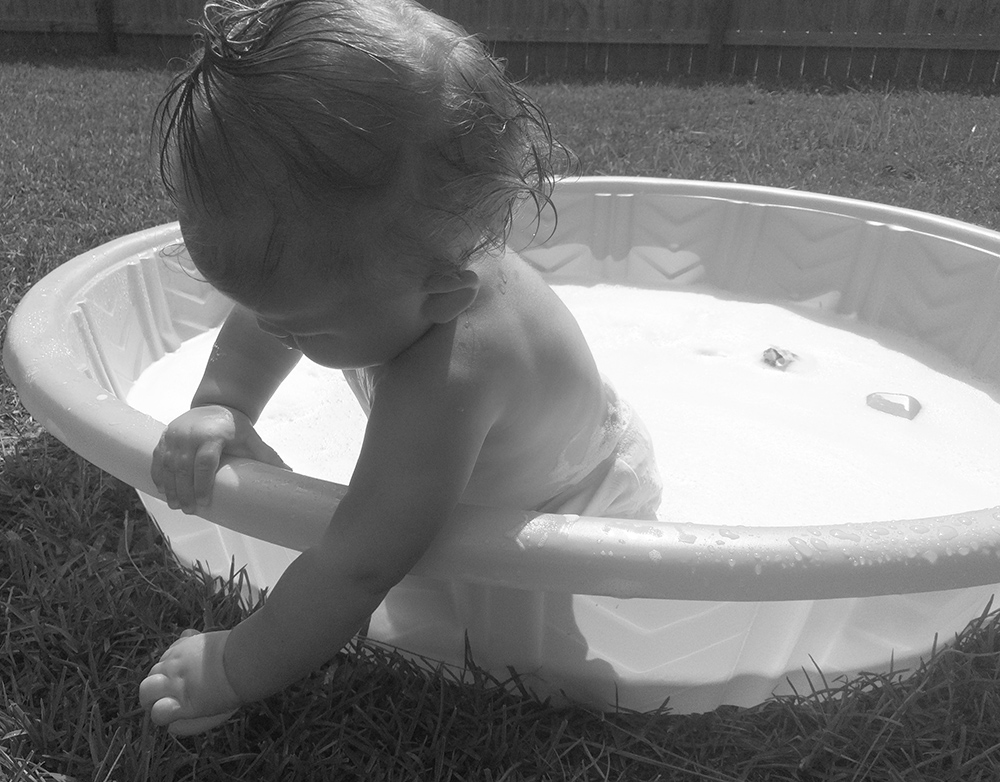 After she's good and pruned, I bathe her off with our favorite shampoo + body wash. We call it a night about the time the lighting bugs make their appearance, because truthfully Joy Belle could play in the pool all night.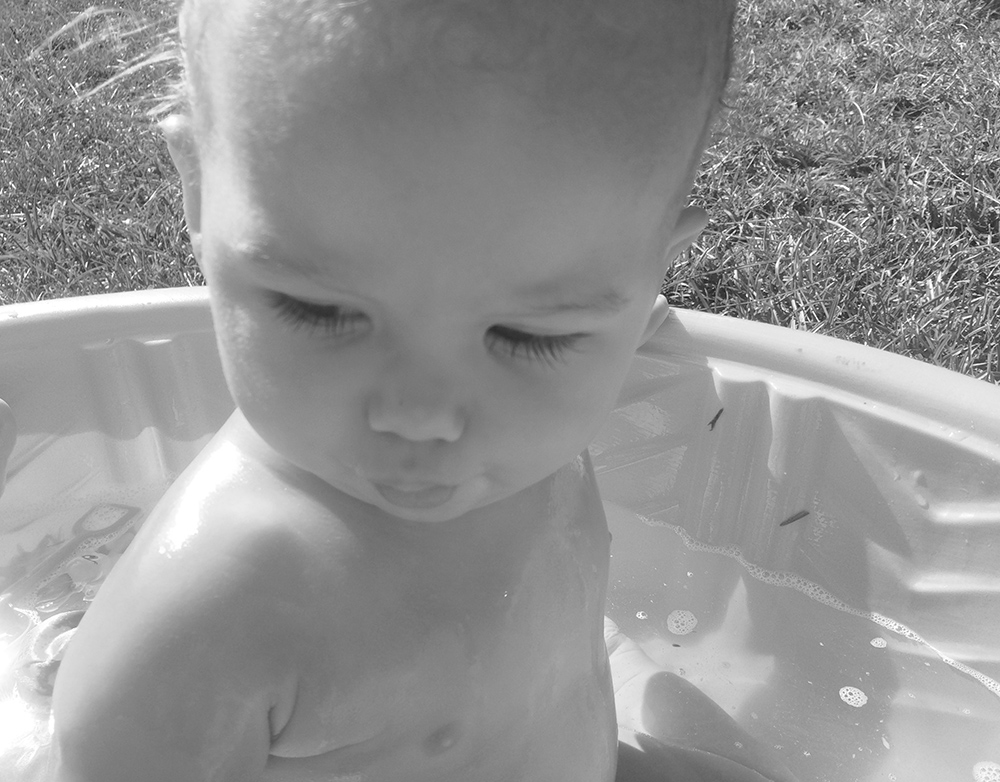 How are you spending your long, summer evenings? We've had a lot of rainy days recently and I must admit I'm loving how much cooler the days have been thanks to the rain. It makes evenings outside so much more pleasurable!