The photo above is a perfect image of our little girl's sweet spirit. She's one of the most loving, kindhearted babies you'll ever meet. She loves older children and was all about playing with her new, 3 year old friend.
After weeks of what seems like continuous going, we're finally slowing down and I'm here to catch up. This past weekend we kicked off football season with a big, SEC fan party with family. Joy Belle styled her adorable, UGA Bulldogs cheerleading uniform and thought it was hilarious to hear us say, "Goooo Dawgs, sic' 'em! Woof, woof, woof!" She'll mimic the "woof, woof" and laugh.
Here are a few photos from our Labor Day weekend in Atlanta.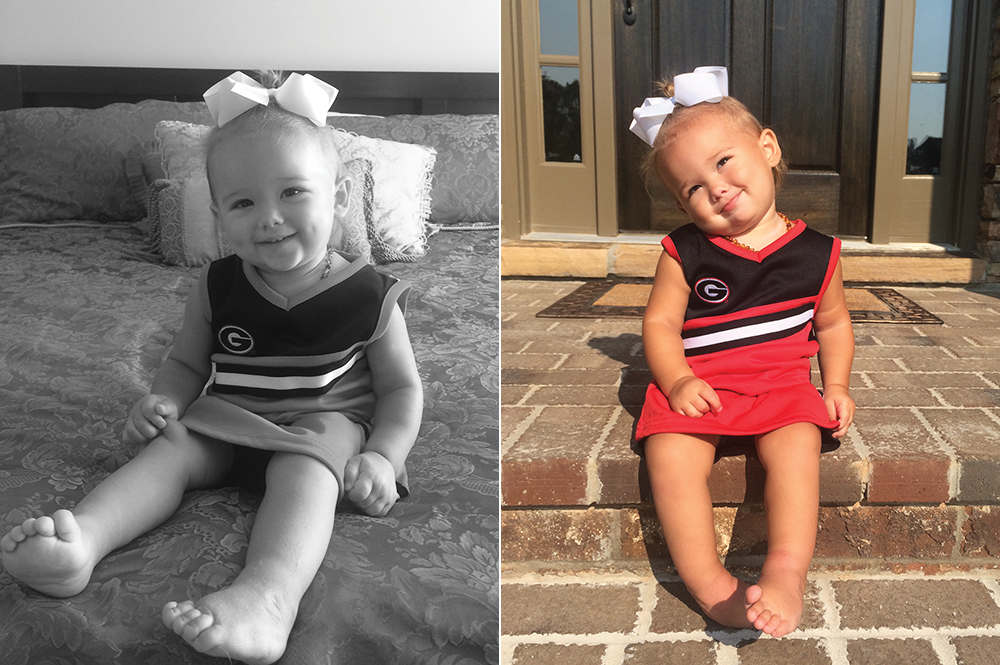 We love to spend long weekends with family and friends; and Labor Day weekend was no exception. We couldn't have asked for better weather either. How did you spend your holiday weekend?