There are nine expecting mothers in our Sunday school class right now, one baby born last week! With each new arrival, we sign-up to take the new parents a meal. Fortunately, we are a part of a large class, so we have set up a rotation and often use a website (mealtrain.com) to help coordinate the meals. If you're not familiar with the website, it's free and allows families to post allergies, number of family members, and the best times to stop by.
We also have designated a Team Captain to make sure at least three dinners are prepared for the new parents. It's a simple system to text a reminder – which I'm always appreciative of.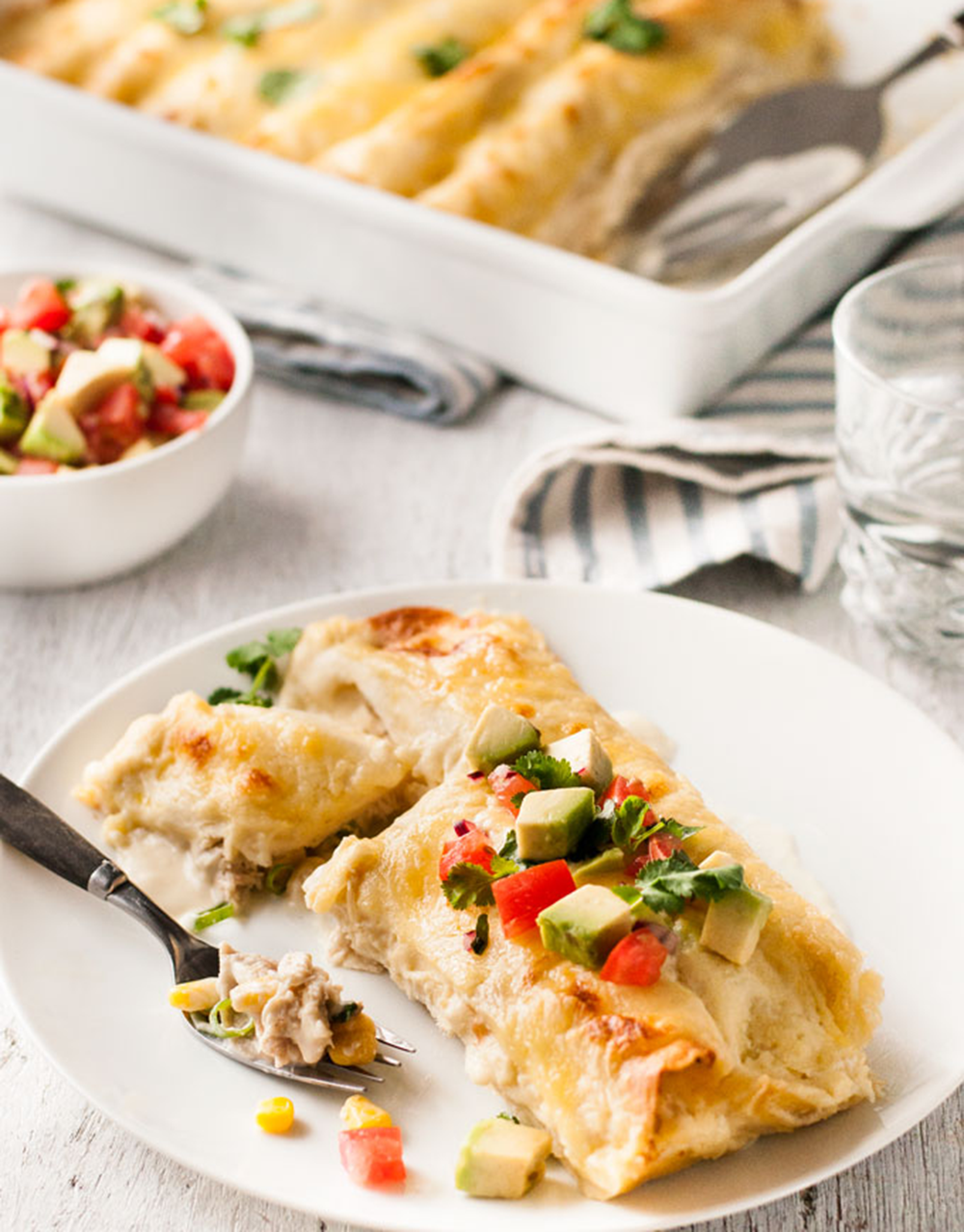 (Photo credit: Recipe Tin Eats)
Before Joy Belle was born, I was oblivious to the importance of a meal train. Yes, I'd participated before and taken others meals – but once it was my turn, I realized quickly I'd been a slacker. From my experience receiving, I made a list to guide me whenever I prepared meals for others. It's nothing complex, but it's a guaranteed way to feed a family and make sure others feel loved.
Prepare a Full Meal
I'm guilty of cooking a single dish and calling it dinner in our house, so this was a lesson learned for me! No matter how simple (i.e. a casserole), include a salad and dessert. Two families brought us meals with salads and dessert; those meals made a lasting impression and were super delicious. Keep it simple with a premixed salad and easy bake cookies!
Take Meals in Disposable Containers
Snag a couple of aluminum trays when you're at the grocery store. They are ideal for most recipes, food delivery and storage, and busy new moms – no hassle with cleaning or returning dishes.
After talking to some of my closest girlfriends, I consistently found we appreciated similar meal details and thought I'd share those tips too. We all loved home-cooked meals, but were fans of our favorite restaurant's take-out too. Meals that were preassembled and fully prepared were super helpful when our arms were full and exhaustion had set-in. Most of us have families, so kid-friendly meals were much appreciated. Meals that included dessert were our favorites; because who doesn't love sweets? Frozen recipes to heat up later were helpful and delicious. Comfort foods were found to be most comforting in those early, delirious days. Large portions were nice for leftovers. Meals delivered in disposable containers and dishes were wonderful, because we didn't worry about clean-up or returning dishes.
Although my list of go-to recipes isn't the longest, each of the meals below are some we enjoyed the most.
Spaghetti, baked or classic*
Enchiladas, homemade
Pizza, homemade or from a favorite, local restaurant
Pasta, ziti or lasagna
I try to include a salad and dessert with each option!
*For a vegetarian option, substitute meat with veggies. We often substitute ground beef for diced mushrooms, adding carrots, olives, and spinach for extra substance. It's one of our house favorites.
One friend said they received a basket of lunch supplies, including bread, sandwich meat, pimento cheese, chicken salad, and condiments. It wasn't something I'd considered before, since I hadn't thought about meals other than dinner options, but it's definitely something I'd like to do for close friends and family in the future.
During the early weeks of bringing home a new baby, a meal train can be one of the best gifts. Not only is it helpful for growing families, it's also a great way to serve others after a death, illness, and deployment. Have you been a part of a meal train? Do you have any tips or recipes you would recommend?
(Photo credit: Recipe Tin Eats)