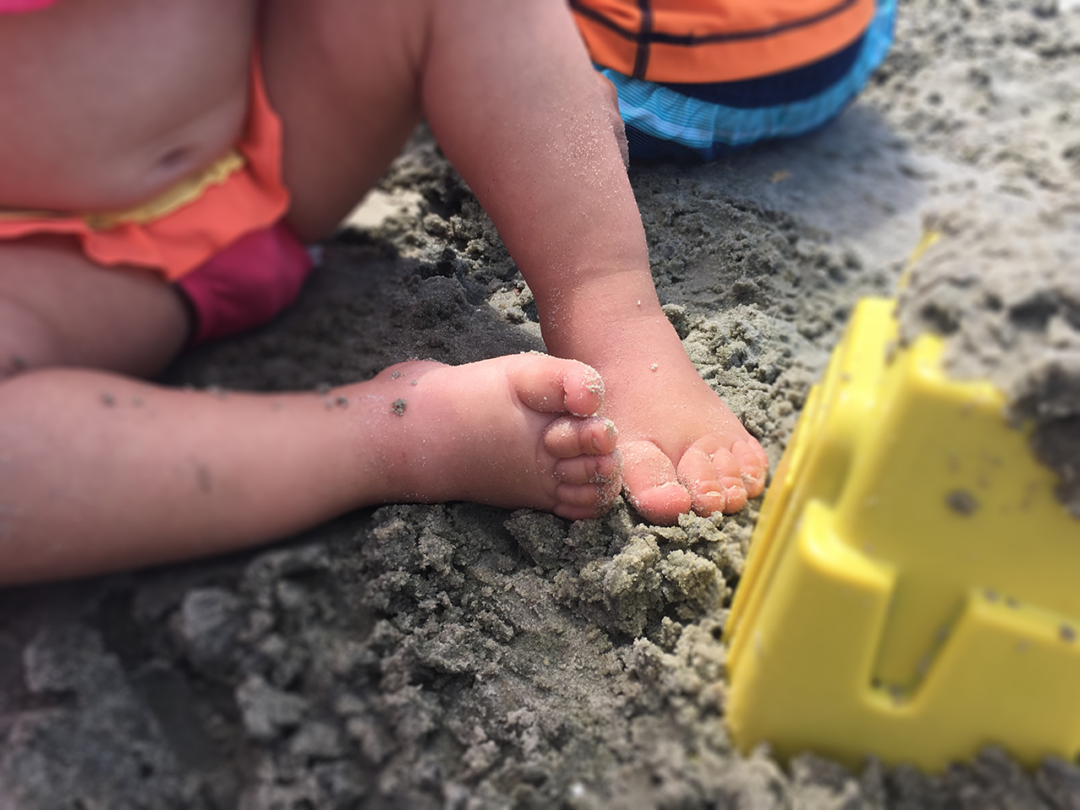 Joy Belle is all girl. From make-up and bows, to most recently nail polish, the girl loves all things girly and cute. (Which she currently pronounces as "tute" and I can't hear her say enough!)
On our most recent road-trip, I let the kids pick out one prize on one of our many pitstops. Joy Belle chose some "sparkle!" nail polish. As soon as we arrived on St. Simons Island, the girl wanted her toes and fingernails painted. She sat so dainty and patient while I painted each of her tiny nails, which is not like her to sit still. Afterwards, she proudly showed off her sparkles to everyone. It was one of those simple, life moments that I never want to forget.
We spent the next day on the beach, digging in the sand and splashing in the tide pools. Later that evening, I noticed this photo of Joy Belle's sparkle toes and melted into a puddle of emotions as I thought back to her excitement of her "tute, sparkle toes."
She's come so far and accomplished so much in her short life – and as her mama, I couldn't be more proud! I'm so thankful for the bond we share because of all we've been through together. I'm so thankful for straight, chubby feet and her little, stubby toes. I'm so thankful for moments we'll share pampering and doing girly things. I'm so thankful God chose me to be her mama!
*Sparkles, pronounced as "spa-cas!"