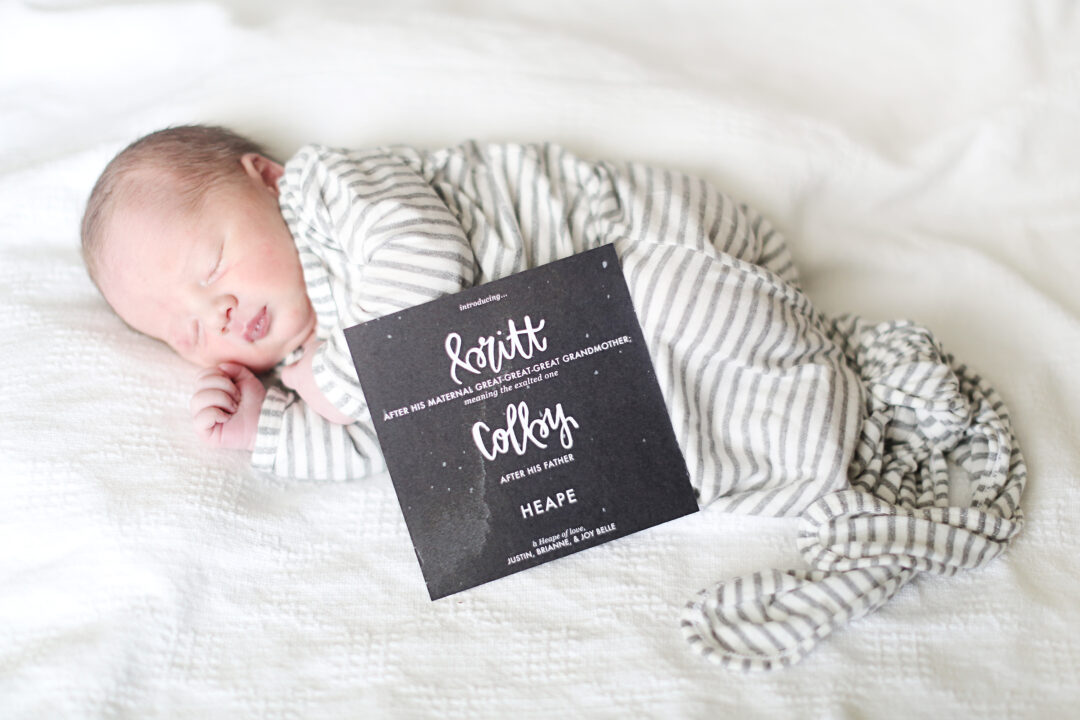 Today, on Thursday, August 4th – my 29th birthday, Justin, Joy Belle, and I welcomed the most beautiful birthday gift into the world – our son. We are so in love with our baby boy, Britt Colby. He was born a healthy, 6 pound 9 ounces measuring 20 inches long.
For those of you that didn't know, this tiny bundle of joy has been nameless for the last 39 weeks. About two weeks ago, we narrowed our favorites down to three. It was love at first sight and he's most definitely our Britt Colby.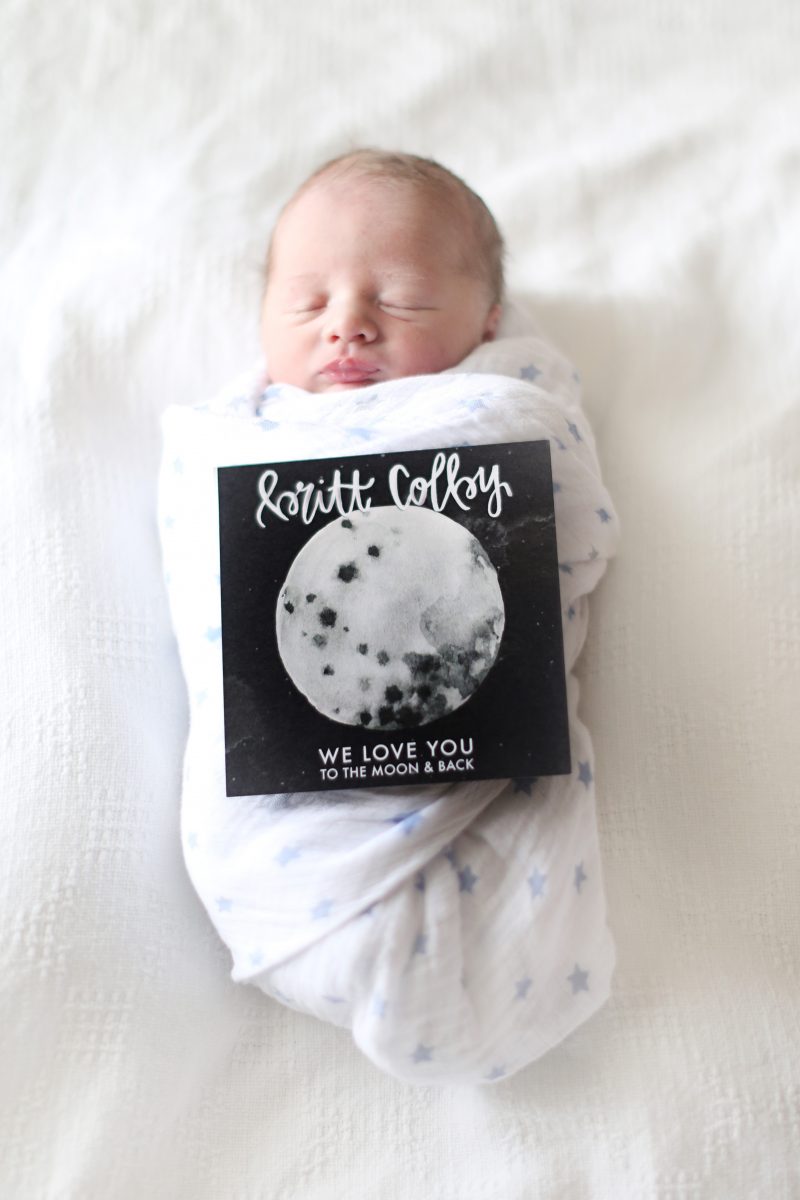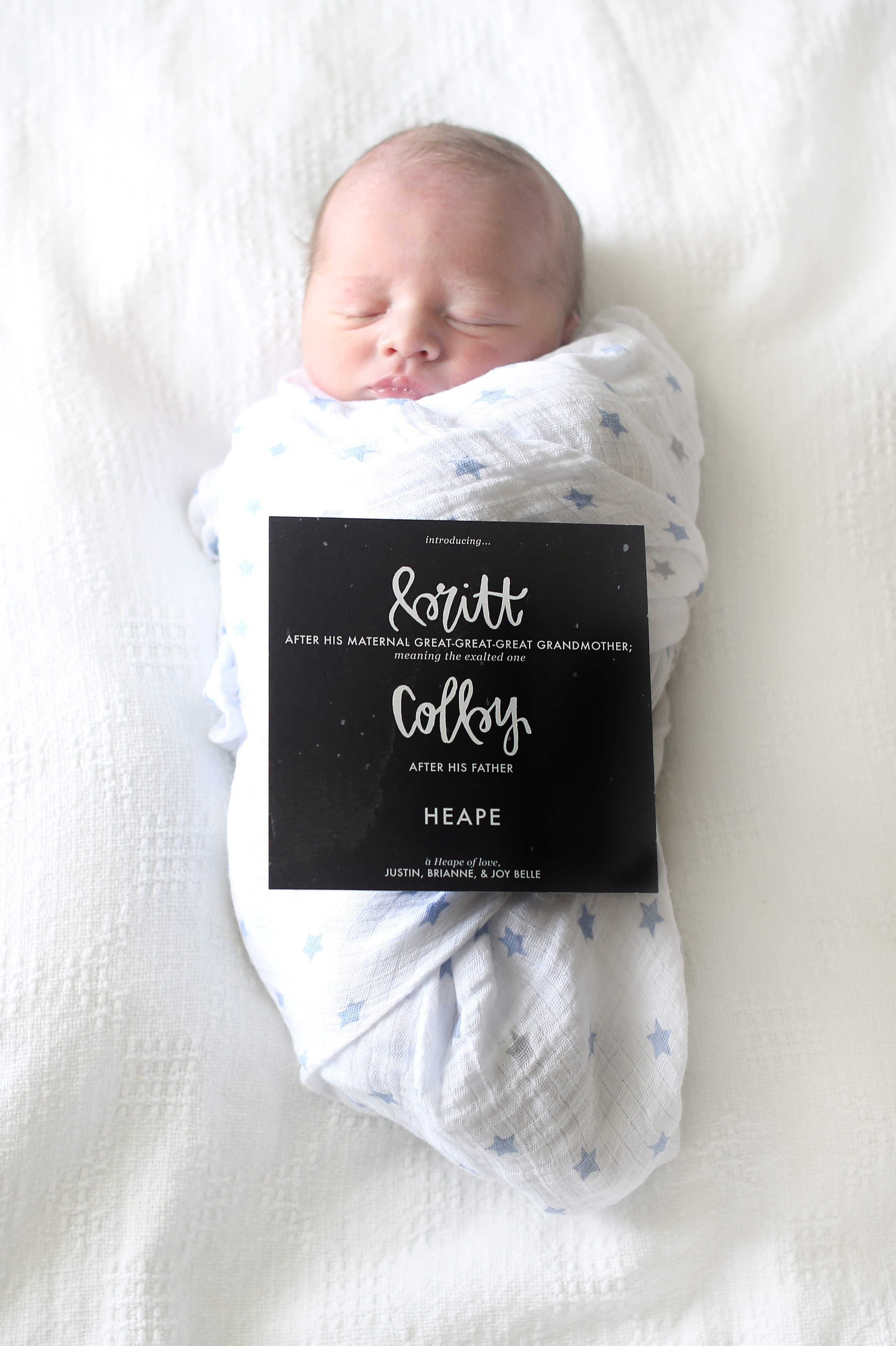 Britt
After his great-great-great grandmother; meaning "the exalted one."
Colby
After his daddy, Justin Colby.
Since first learning about our boy, this quote has held a special place in my heart and I wanted to share.
You're here for a reason, you certainly are. The world would be different without you, by far. If not for your hands and your eyes and your feet, the world, like a puzzle would be incomplete. A piece of the world that is precious and dear would surely be missing if you weren't here. If not for your smile and your laugh and your heart, this place we call home would be minus a part. 
We are truly blessed beyond measure and so thankful God chose us to be his parents. Welcome to the world, Britt Colby. You are loved much.
(photos: Click Photography by Jay)