Life with two little ones is busy. There, I said it. That's my excuse for not sharing Britt's monthly photos on time, but I'm proud to say I did take the photos on these milestones.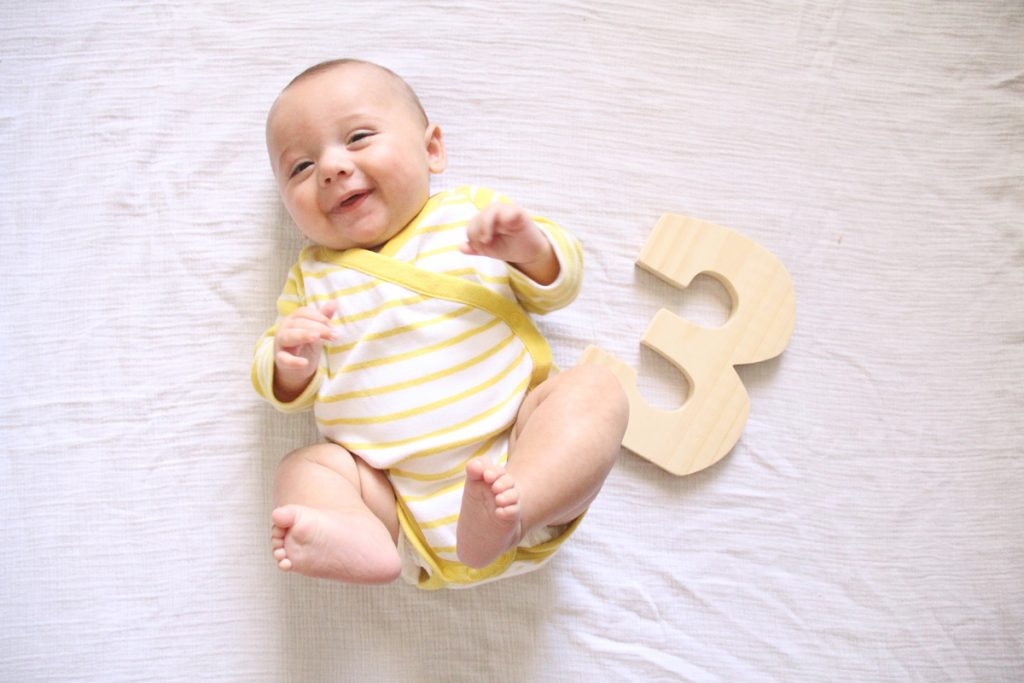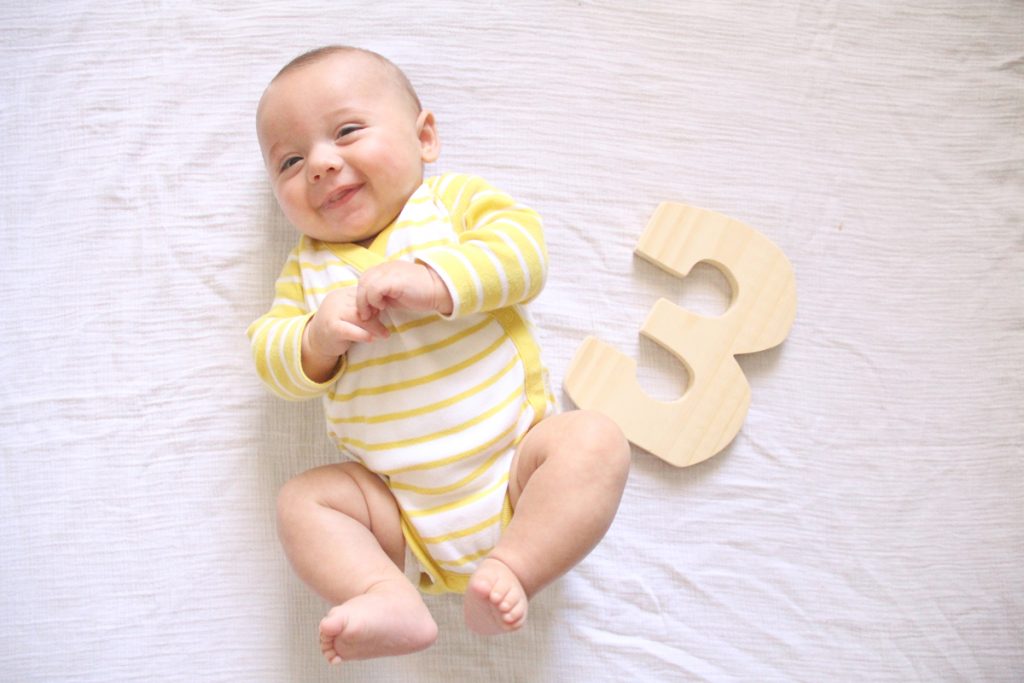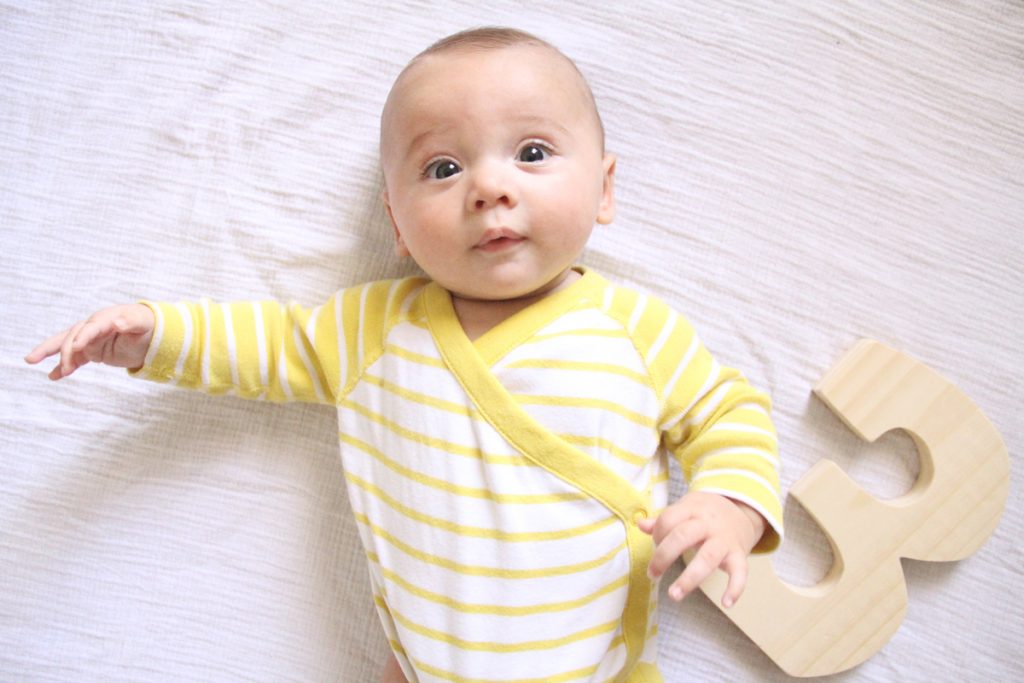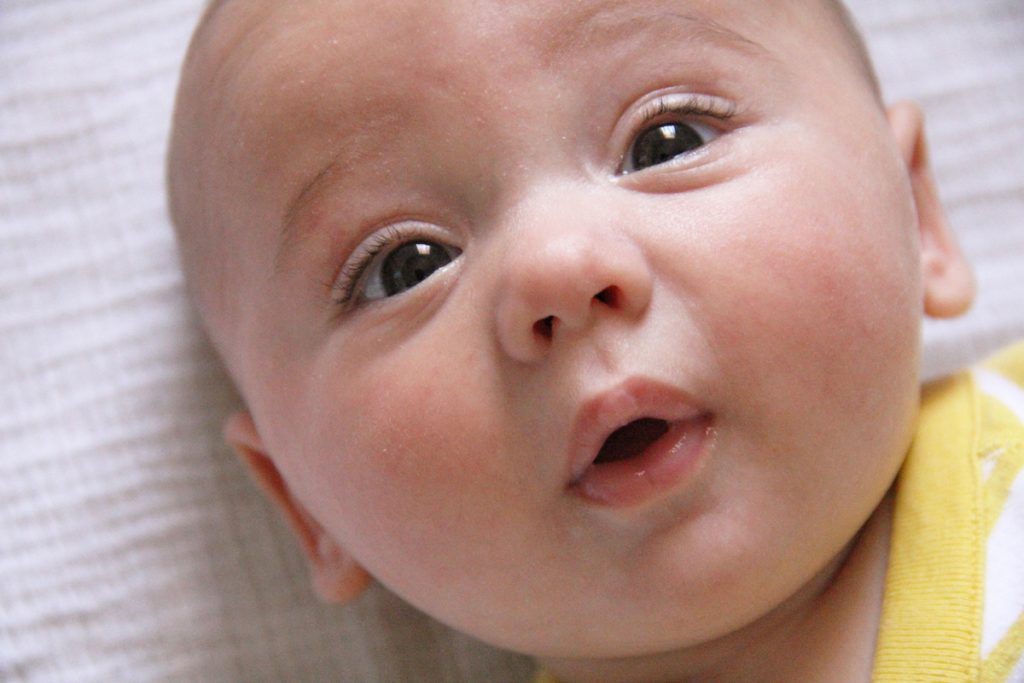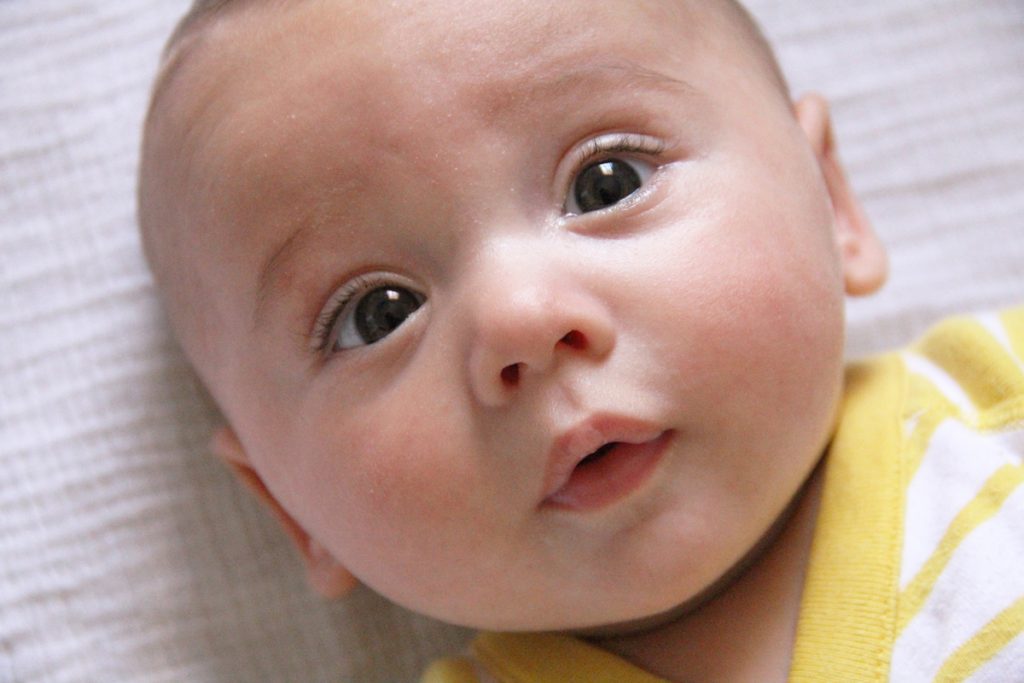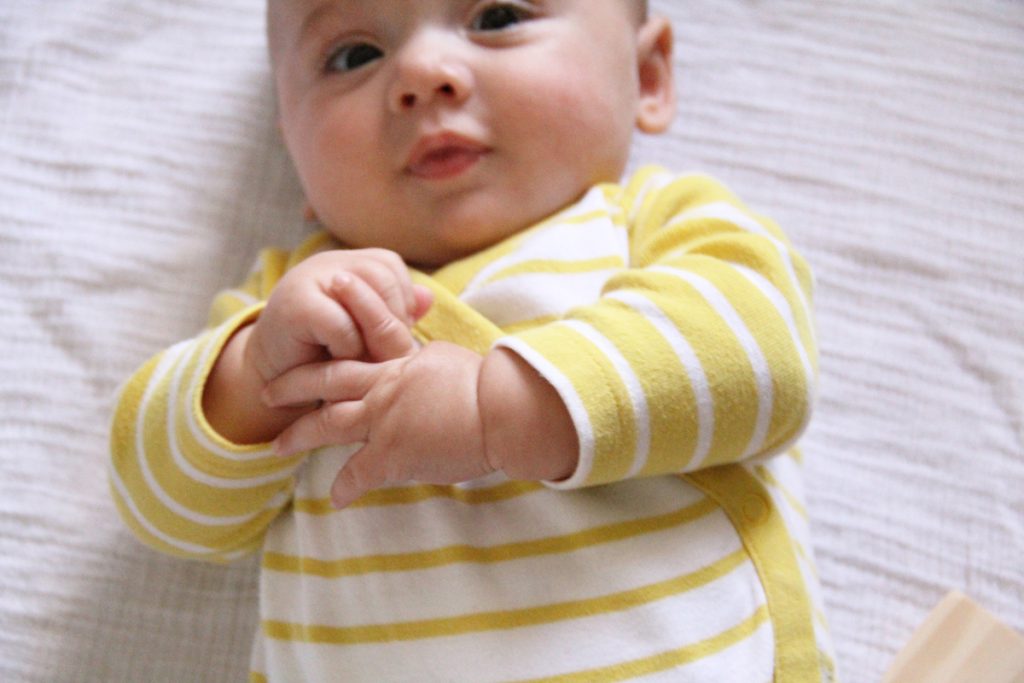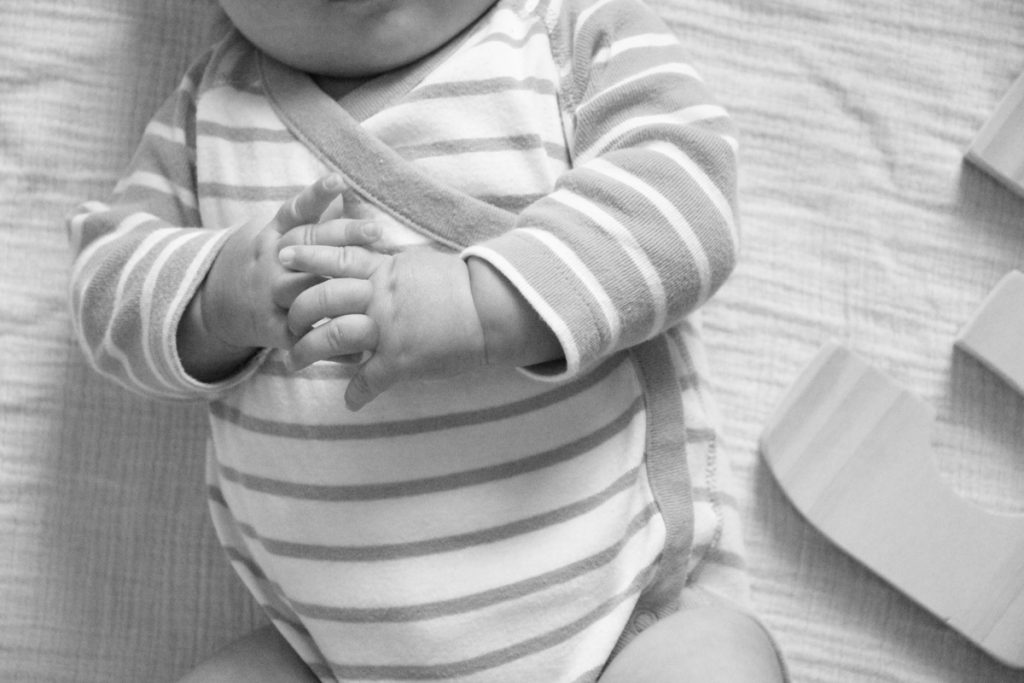 Baby hand dimples!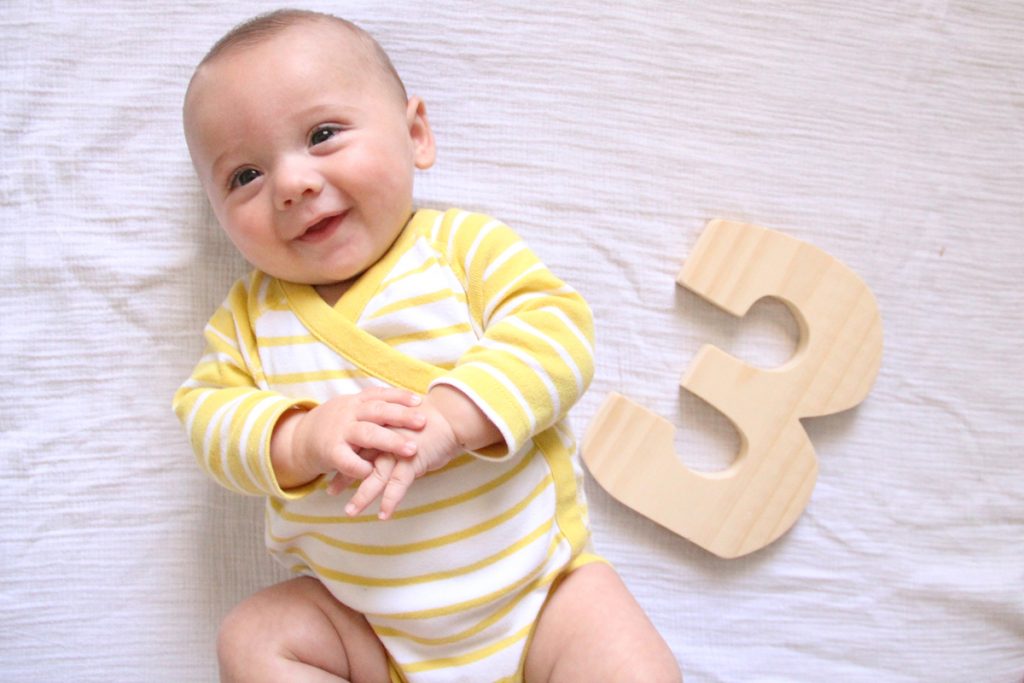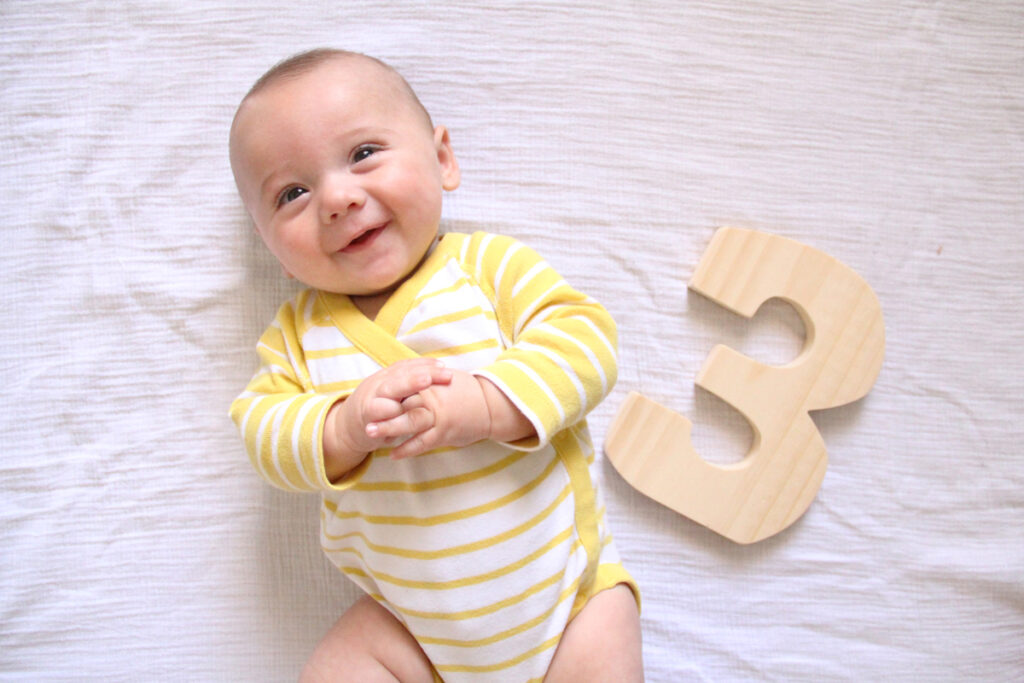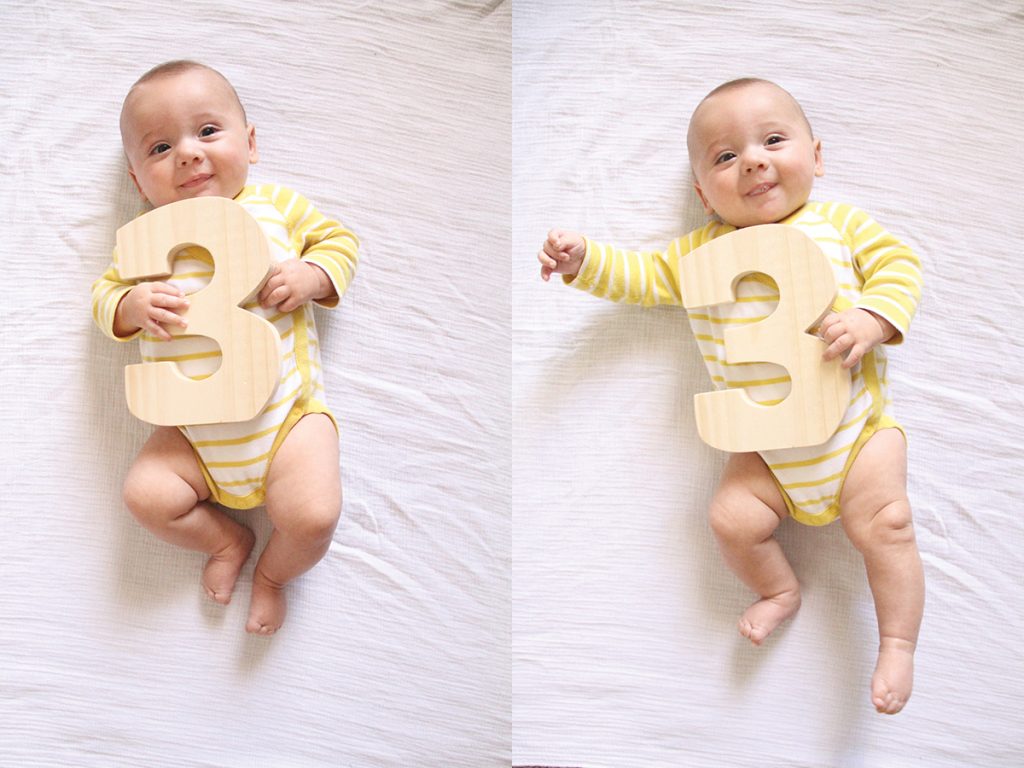 Britt Colby, 3 Month
HOW OLD IS BABY?
3 months.
BEST MOMENT(S)?
His first laugh. It was a sweet little cackle.
FAVORITE FOOD(S)?
Milk!
SLEEP?
He's following in his sister's footsteps and not an excellent sleeper. He does nap twice a day – once midmorning and again in the afternoons.
ACTIVITY?
He loves to follow big sister with his eyes. He's sucking on his fists and fingers. He enjoys sitting up, looking around, and standing up. The playmate is one of his favorite activities and he reaches for the toys. He's started grabbing his feet and smiles often.
MOOD(S)?
He's such a chill and happy baby. He's really so good.
GROWTH?
He's wearing 0-3 month and some 3-6 month clothing. He's about to outgrow his size 1 diapers. Still too tiny for his cloth diapers.
FAVORITE TOY(S)?
He is reaching and grasping toys now. His favorite toys are an O-ball, Sofie the giraffe, a crinkle book, and an orange teether.
WHAT IS BABY'S FAVORITE THING TO DO WITH MOMMY?
He's become a little mommy's boy. He loves to eat and snuggle with mommy. Mommy can't get enough of him sucking on his fingers. It's the cutest!
WHAT IS BABY'S FAVORITE THING TO DO WITH DADDY?
He's gotten where he lights up when he sees daddy. He loves for daddy to tickle him and hold him up above his head.
LIKES?
He enjoys time on his activity mat and changing table. He loves his big sister! He likes to suck on his fingers and fabric. He likes to take his socks off. He enjoys to be tickled. He loves a bath!
DISLIKES?
He's not a fan being left alone or a pacifier. He'll only take a paci when my mom (Lolli) gives it to him.
IS BABY DOING ANYTHING NEW?
Laughing and chattering. Both are new to little man and he's enjoying hearing himself as much as we enjoy hearing him. He's started reaching and grabbing toys. He's also become interested in food and shows us by reaching and following our food with his eyes.
MORE ABOUT BRITT COLBY
His eyes are a very dark blue, showing hints of brown. His hair is still dark brown and growing. He went to Atlanta for the annual Heape/Jackson Thanksgiving celebration and we visited the Georgia Aquarium too.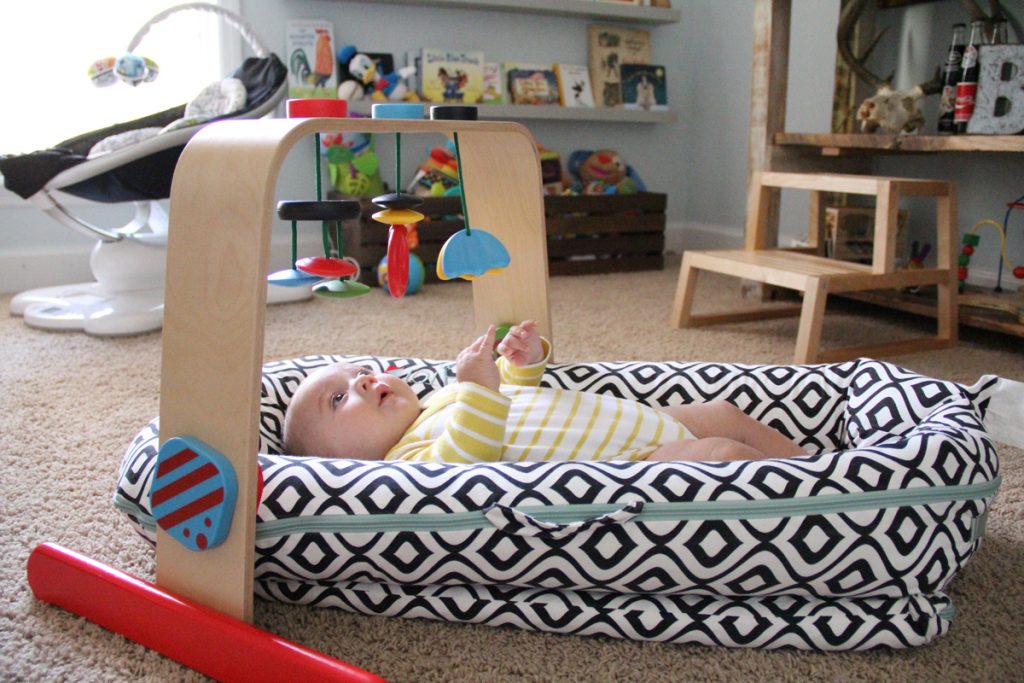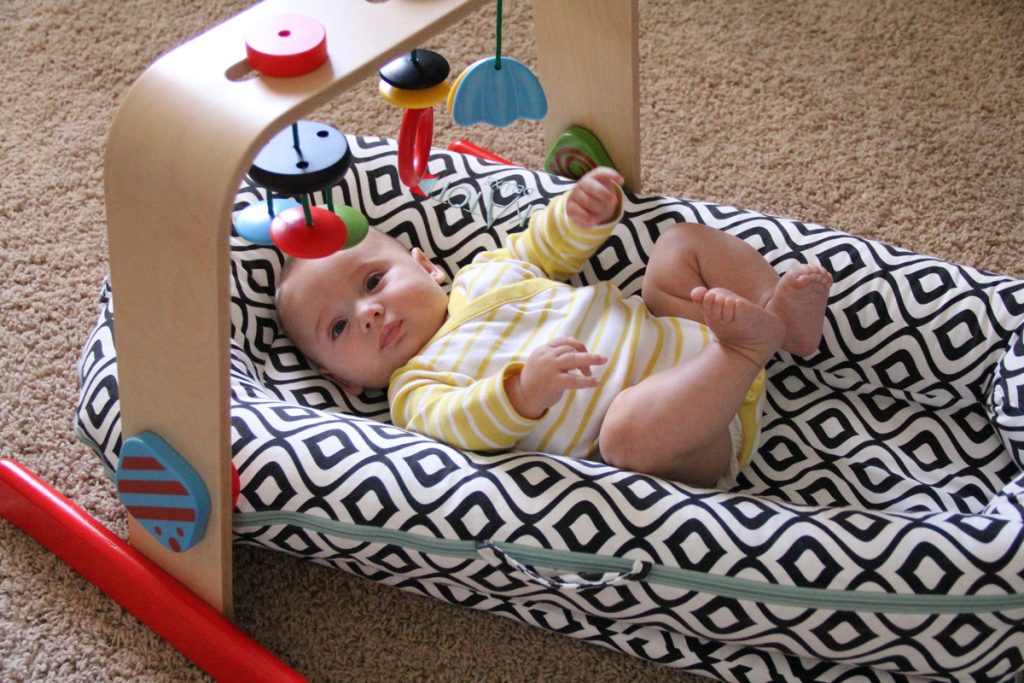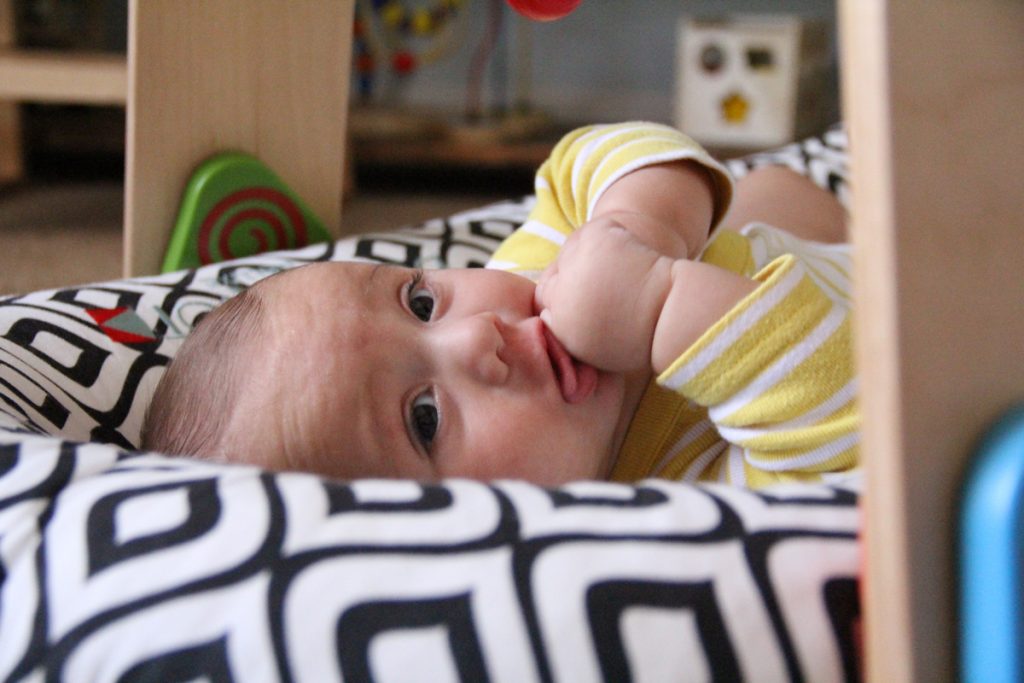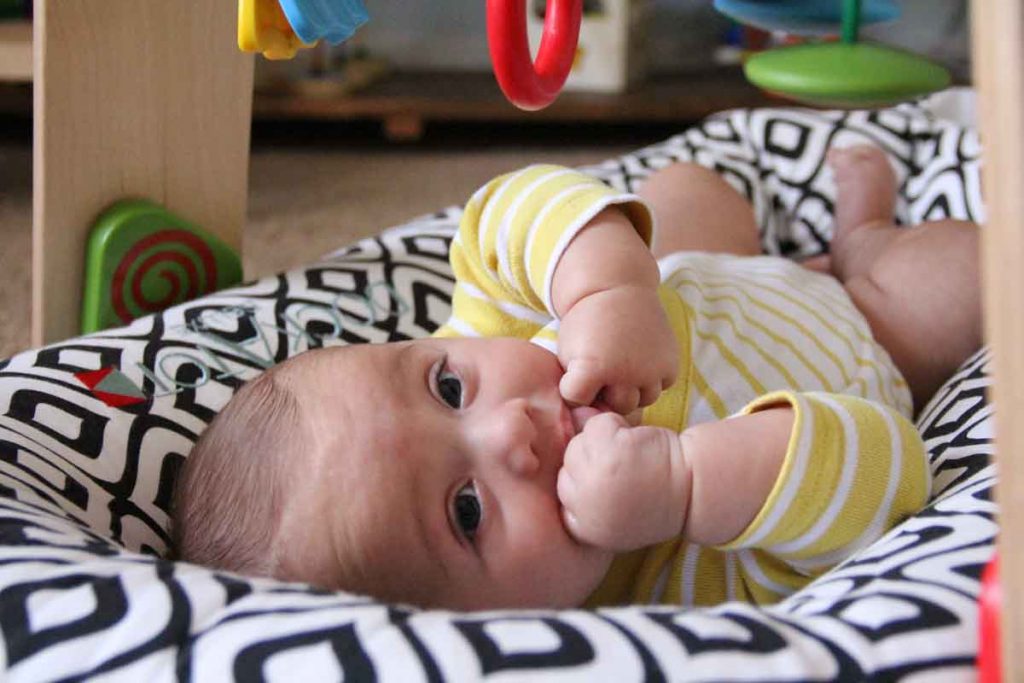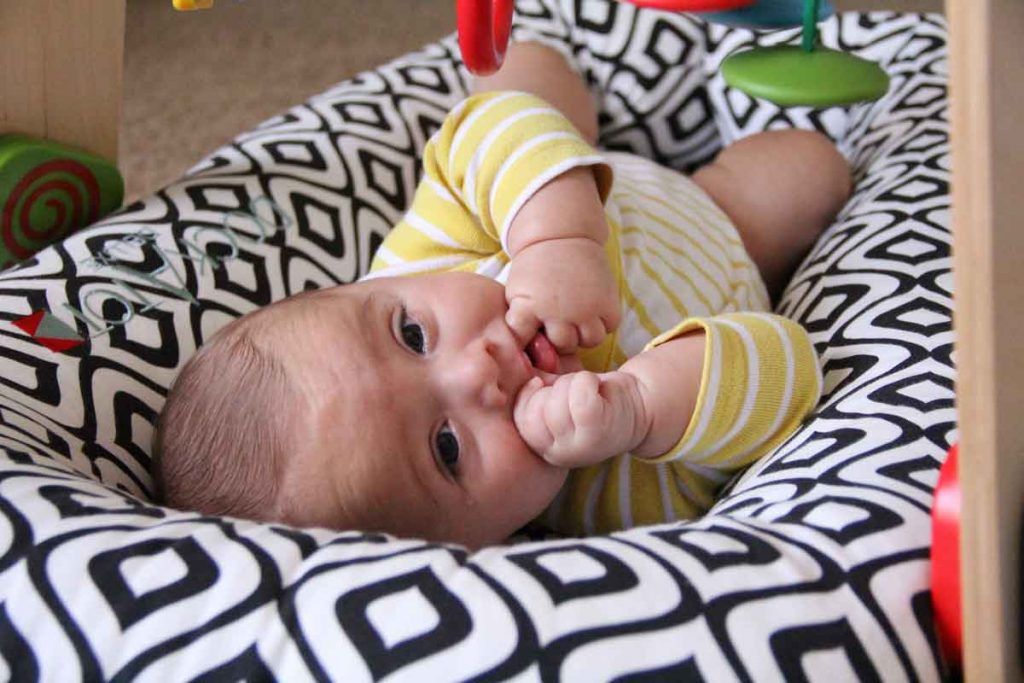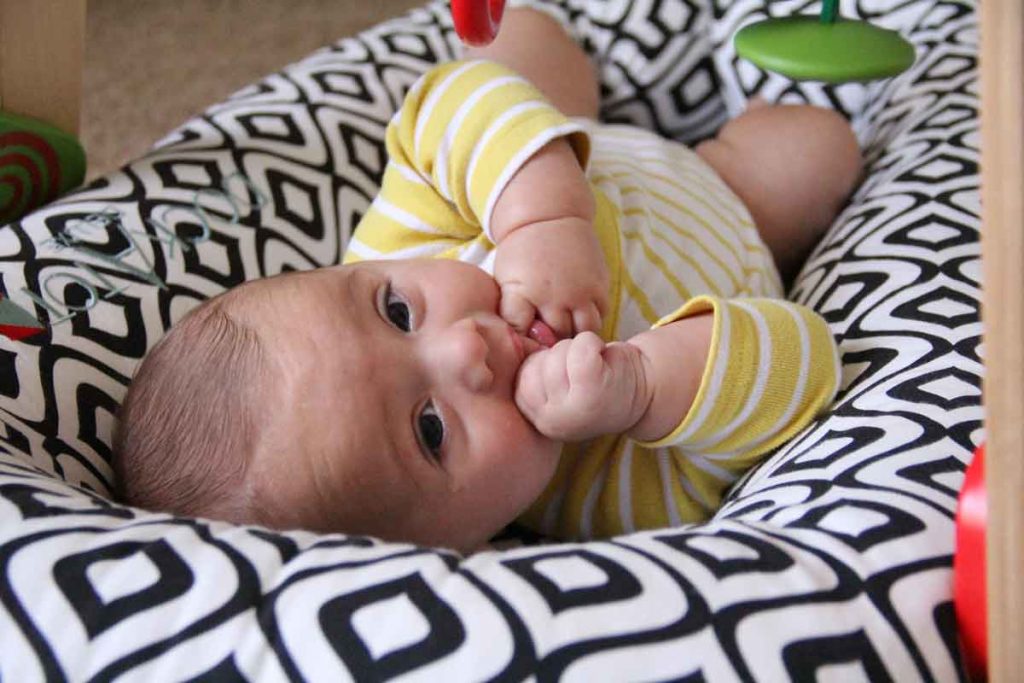 (sources: Dock a Tot; his outfit; IKEA baby gym)
When I look at Joy Belle, I can't believe how quickly she went from this tiny, 3 month babe to her toddler self. I still can't believe Britt is already 3 months old. So I am soaking up the baby days. I want to remember forever how he sucks on his pointer finger and cackles at his big sister. I want to remember the way he looks at me and Justin.
New Hanna Andersson shoppers, save 10% off on your total order with code LETSPLAY at checkout. Some exclusions apply. Expires 3/5/17.
SaveSave