One of my absolute favorite places to shop for shoes is Nordstrom. I love the variety of brands and styles they offer, especially since they sell smaller sizes. As an adult that wears a size 4.5 shoe, it's difficult to find stylish shoes that fit. Nordstrom has been my saving grace when it comes to finding small shoes for my small feet! And now, I'm always searching for comfortable and durable, as I'm chasing two little ones around.
When online shopping, not much excites me more than free shipping! Add free returns and you've won my heart. Luckily, Nordstrom offers both and I love the variety of brands and styles they feature. I love shoes, more specifically shoes for cooler months. Gimme all the booties! I can't get enough of these looks, for fall and everyday.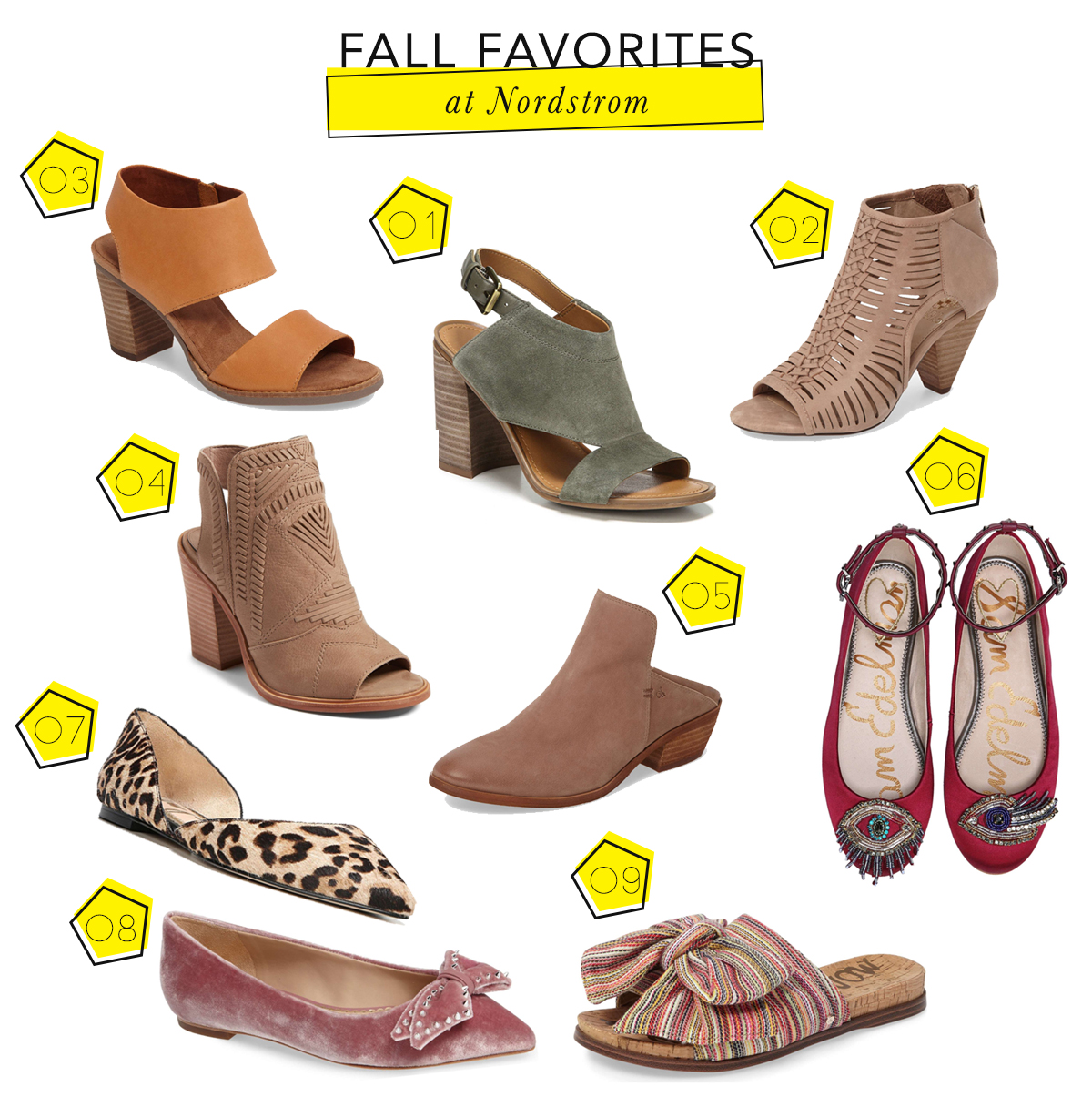 Sources: (1) Suzie Cage Sandal (2) Eldora Sandal, (3) Majorca Sandal, (4) Karina Block Heel Bootie, (5) Prentice Convertible Ankle Boot, (6) Ferrara Embellished Flat, (7) Rodney Pointy Flat, (8) Raisa Bow Flat, (9) Henna Slide Sandal.
I snagged one of these pair for myself! Can you guess which one?
What are you most looking forward to this fall? Football? Fashion? Cooler temperatures? I would love to hear.