Raise your hand if you've heard of the many health and healing benefits of raw, amber stones? Yes, I said healing benefits of a stone! You're probably thinking, "Brianne has gone crazy!" or "Brianne is a bit hippie." But for the record, I prefer "crunchy."
So let's rewind. Several years ago, when Joy Belle cut her first tooth, I discovered a sweet little Etsy shop called Canyon Leaf. They craft beautiful, handmade amber jewelry for little ones – and adults too. As a new mom, I was determined to try any natural option to help ease my girl through teething and achy days.
After getting her a necklace, I was convinced of the healing benefits of raw amber. Within a day of her wearing the amber stones, the little rash around her mouth from drool was healed, no more diarrhea diapers, and no need for bibs, the drool was minimal to none. It was amazing and truly so hard to believe.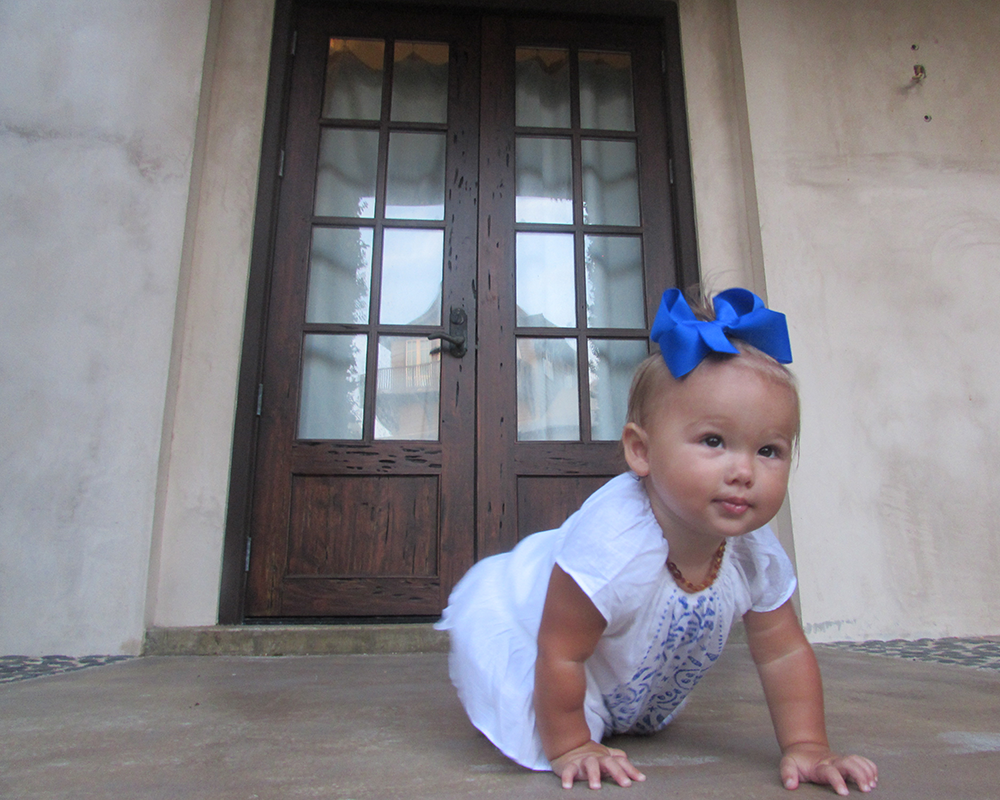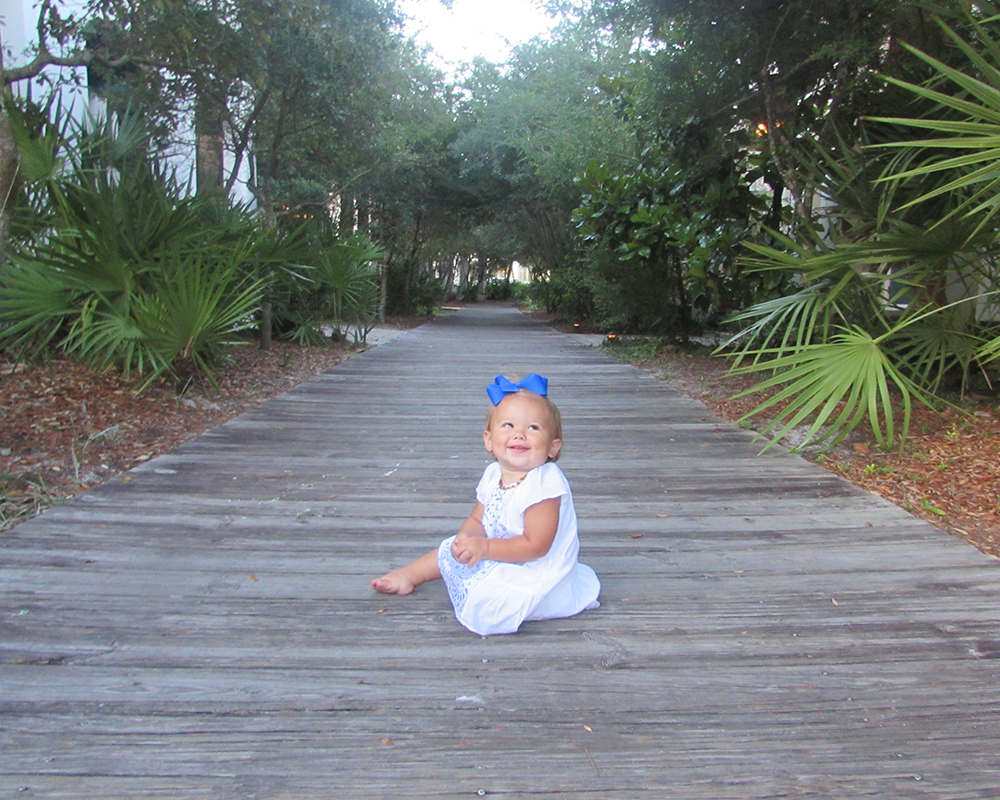 She actually loved jewelry at an early age, so it became sort of her signature style to wear her amber necklace. In fact, I don't think we took it off until her 2nd birthday whenever she asked for "big girl" necklace like mine.
Once Britt got here, I was quick to give him Joy Belle's necklace at the first signs of teething. But, he's my little man and I wanted something a little more masculine for him. Back to Canyon Leaf's shop for a little anklet perfect for my boy. And I couldn't resist this adorable, amber + howlite anklet for Joy Belle too.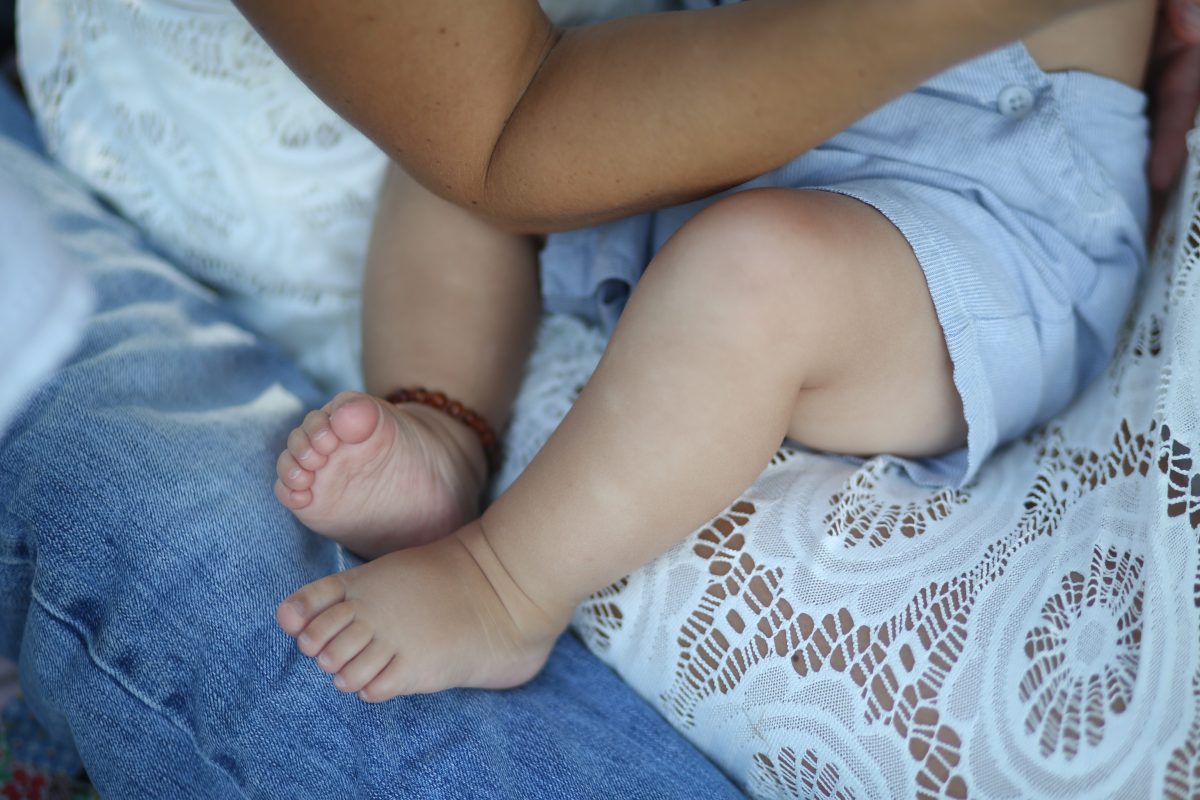 So, let's talk about baltic amber and how healing jewelry works!
Baltic amber is actually millions of years old fossilized tree resin. It contains succinic acid, which is a natural anti-inflammatory. Succinic acid restores oxygen and energy supply to depleted cells and helps the body return to a normal, functioning state. And baltic amber has some of the highest concentrations of succinic acid found in nature.
When wearing amber jewelry, it warms with your body heat and you absorb the acid through the skin. This natural acid helps relieve all sorts of aches and pains, from teething, headaches, asthma, arthritis, and so much more! Best part, there are no side effects – only amazing, health and healing benefits. Pretty awesome, right?
So if you or your child are dealing with aches and pains, I highly recommend checking out this natural form of healing. Because I'm such a fan of Canyon Leaf and their beautiful products, Nicole is offering my family and friends 15% off your entire purchase with code: LOVEJOY.
For sizing, I highly recommend measuring you or your child's wrist, anklet, or neck for the perfect length jewelry.
I also recommend copaiba essential oil for sore, teething gums. You can read more here.
Photos by the talented, Click Photography by Jay.