How many of you spend your mornings in a mad rush to feed the kids (& yourself), get everyone dressed, change a diaper or two, and still find time to possibly take a shower and get yourself dressed? Hand raised high over here! Mornings are just busy. Life is busy. Which is why I rarely have the time to (properly) apply make-up.
Cue Maskcara. A line of products designed to make your makeup routine simple and leave us feeling like the confident women we are and the best versions of ourselves. Unlike most products created to hide and conceal, Maskcara is designed to enhance and emphasize the beautiful features of our God given, pretty faces. Um, yes!
About a month ago, my mother-in-law had a Maskcara makeover and just knew I would love the product as much as she did. I personally knew of a Maskcara artist, so I reconnected with this sweet friend I met years ago while living in Savannah. She color matched me with a few natural-light, fresh-faced selfies.
With one application, I was sold. Well truthfully, I was sold at checkout because the price point is amazing – but, I'll get back to that in a minute. In the past I had been so turned off by heavy foundations, but this IIID foundation goes on so smoothly, feels like nothing is on, and accentuates my favorite features.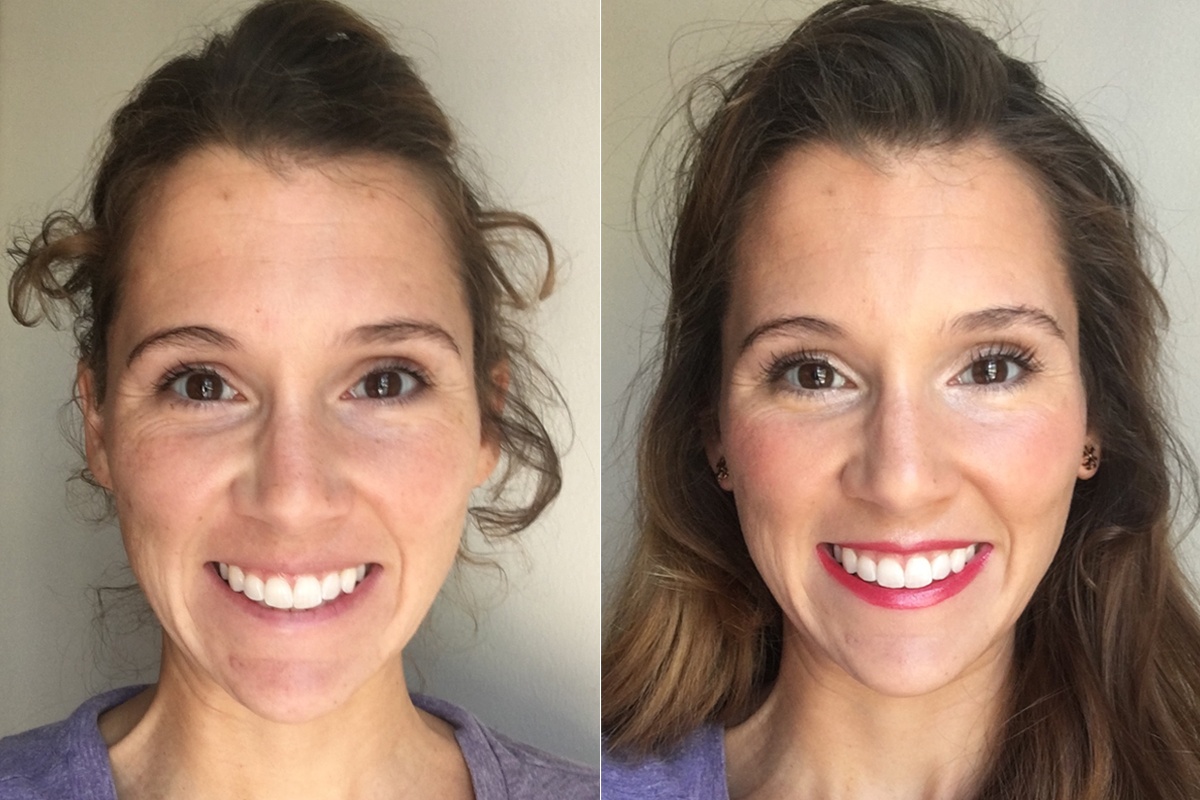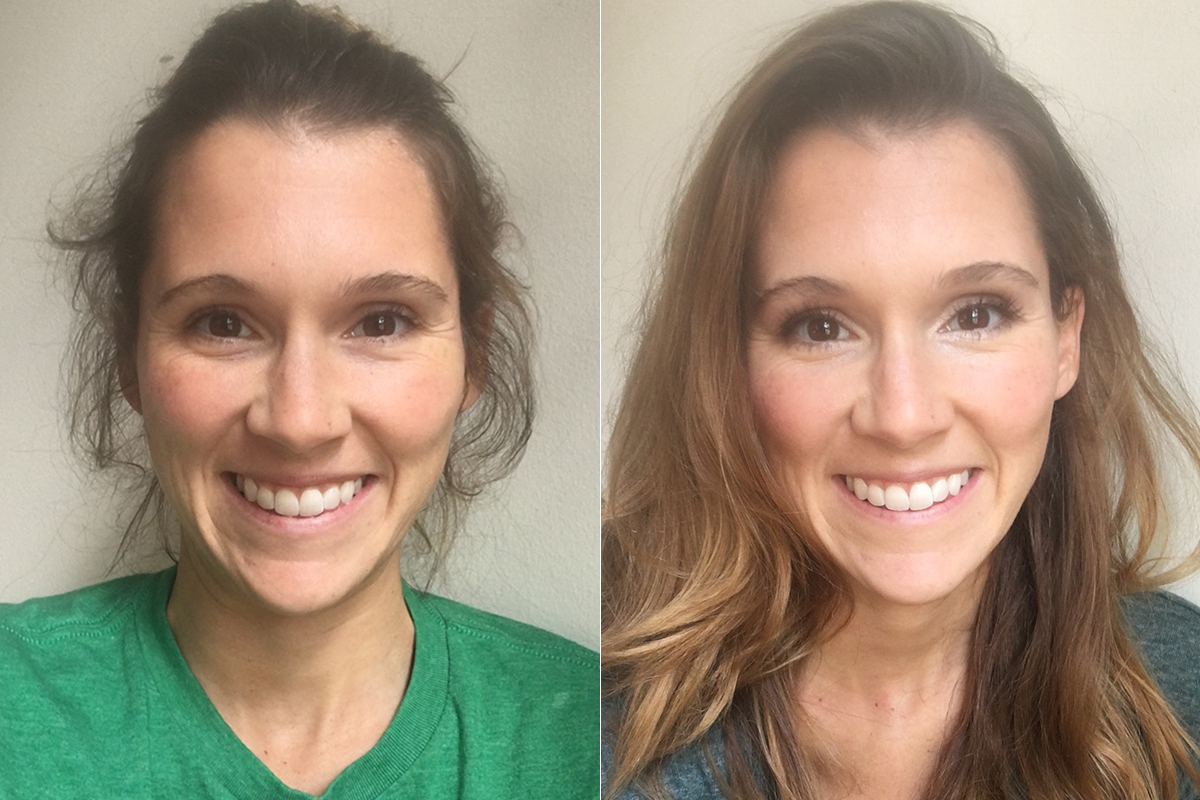 I will be the first to say that I know nothing about highlighting and contouring (HAC), nor ever imagined I could do it. But with the palette comes a very simple, color-by-number photo that I'm convinced Joy Belle could do. It was SO easy and almost magical. You can see how drastically, yet natural, this 4 step foundation complimented my natural features.
Did you catch that? FOUR STEPS. This entire look took approximately 7 minutes from start to finish, and that included applying lip color and volumizing mascara.
Check out this simple graphic that demonstrates just how easy it is to apply. Or, you can watch a quick demonstration here by the Maskcara founder herself, Cara.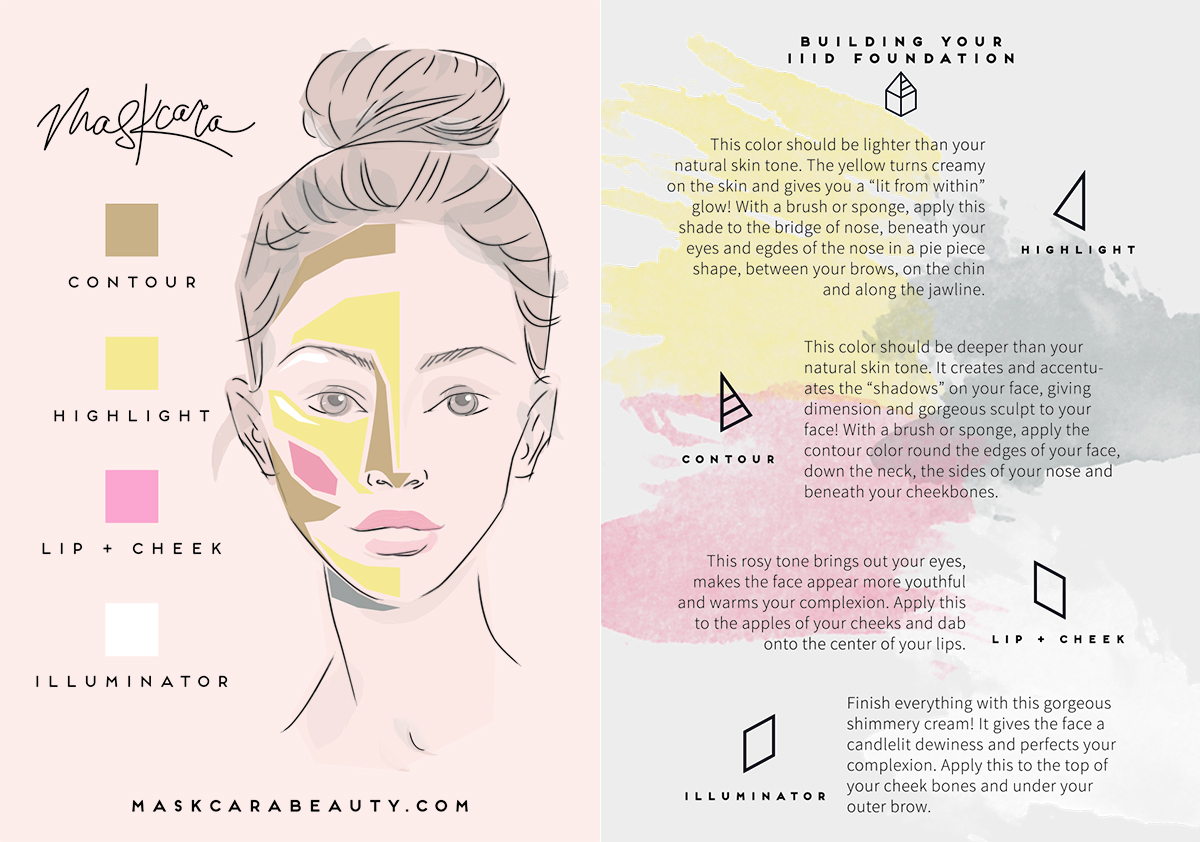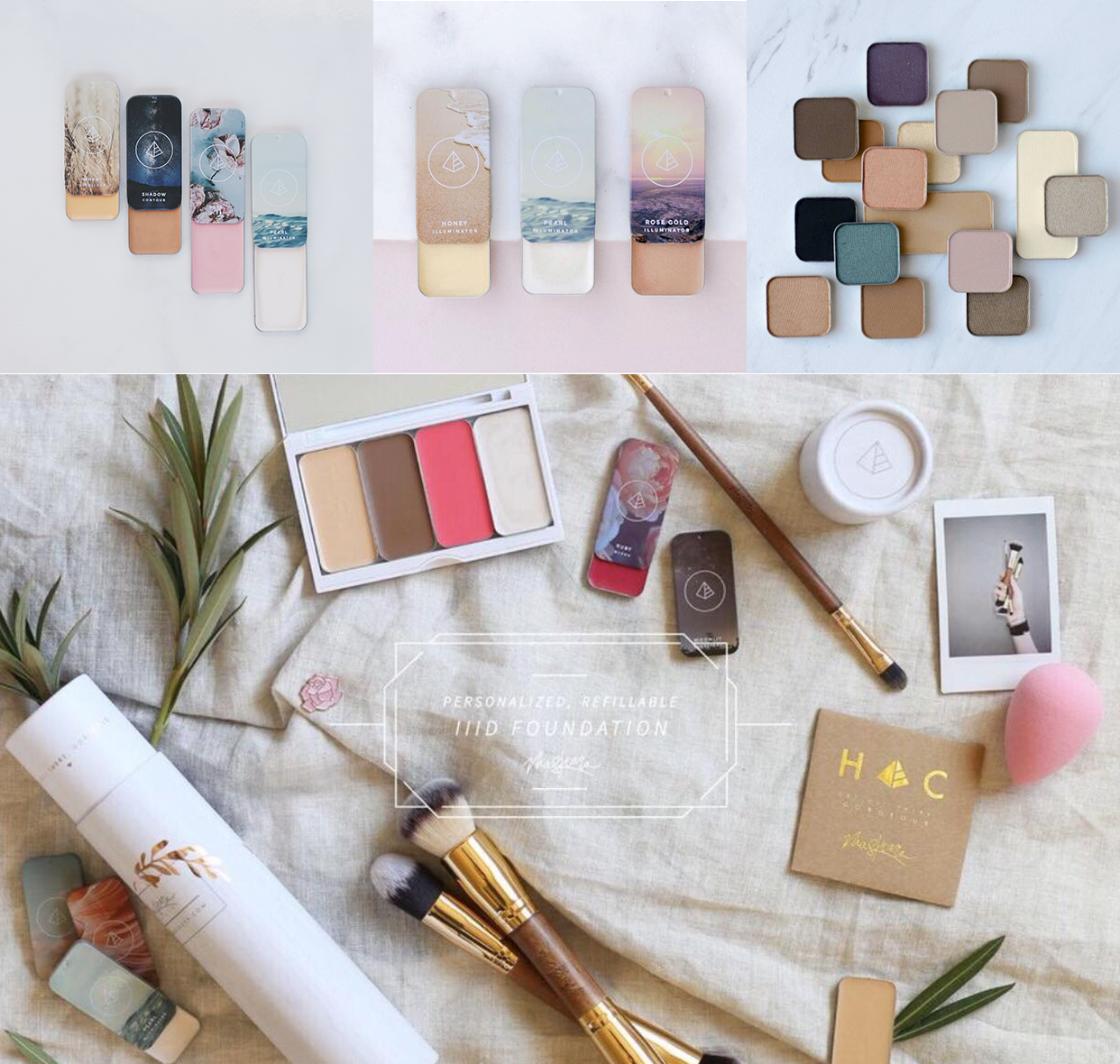 Each creamy color is beautifully packaged in a magnetic tin and only $12 each! Meaning, no more expensive palettes that I only use 2-3 colors from – and replacing favorite colors is now inexpensive. Throw in the dual sided brushes and I swear they've thought of it all. Even if I never wore the make-up again, I'd purchase the brushes for the rest of my life. They are such great quality and so pretty, especially considering the prices!
If you know me, you know I'm all about simplifying, saving time and money, while keeping my routine safe and toxin free. And if you know me well, you know that this was not the first product(s) I've tried to fit that criteria. Regardless of the beauty products that did not work well for me, I can assure you that I would never recommend or promote a product that I didn't truly love.
With all of that jabber, I want to share my Maskcara link with you! If you check out the products and are interested in a color match or just want to know more about why I love this makeup, reach out to me on Facebook, Instagram, or email me at briannejoy AT gmail DOT com. Live in town? I would love to play in makeup with you! Treat yourself, ladies!
Ready to purchase? Choose my artist number 5386 and use party code: 15211 at checkout and I'll send you some happy mail.
I'm wearing Stone (contour), Amber (highlight), Pearl (illuminator), and Ruby (lip + cheek). Seriously, it's that simple!