When it comes to teething, if you're anything like me, you'll try just about anything to help ease the pain. It's simply pitiful seeing our babies suffering. And no matter how miserable she gets, I absolutely hate pumping her little body with medicines. Whenever Joy Belle started teething, I searched for other remedies, found a few that worked for us, and thought I'd share a few.
Copaiba is an essential oil traditionally used to aid in discomfort, while supporting the body's natural response to injury or irritation. I put a drop on the tip of my finger and rub it across Joy Belle's gums. The flavor is a bit strong, so diluting it with a drop of coconut oil is an option too. We've used this in place of over-the-counter gels. (It's now available in the Premium Starter Kit, find out more information

here

.)
Wet/cold washcloths. We initially tried frozen washcloths, but Joy Belle hates to hold them frozen.
Teething toys. Sophie®, she's the best when it comes to teething babies. We actually have the original Sophie® teether, along with the one pictured. Joy Belle loves to chew on her and her friends.
Peppermint + Lemon in the diffuser to aid with a fever. With the 4 teeth she's cutting right now, Joy Belle has kept a low-grade fever. This combination has helped reduce her temperature.
Baltic Amber Teething necklace. I purchased a similar necklace for Joy Belle when she was about 4 months old. She's worn it ever since and even though I can't prove this to be a useful tool, I do believe it's helped. She cut 4 molars with a lot of drool, a slight fever, and minimal whining – I call that a win. Of course I was using most the tips mentioned above and below, but I can only believe it's helpful.
Rotation of Tylenol/Motrin, because even though I try to use oils for everything – I'm not hippie enough to throw out the pediatrician's recommendations. But, I will say these are my last resorts!
The past couple of days have been the worst for Joy Belle. She's currently welcoming 4 new teeth and they've been a bit of a nuisance to our usually happy baby. But, she's a trooper and tagged along for all of our Memorial Day weekend adventures with a smile. I'm so glad she's such a tough little girl.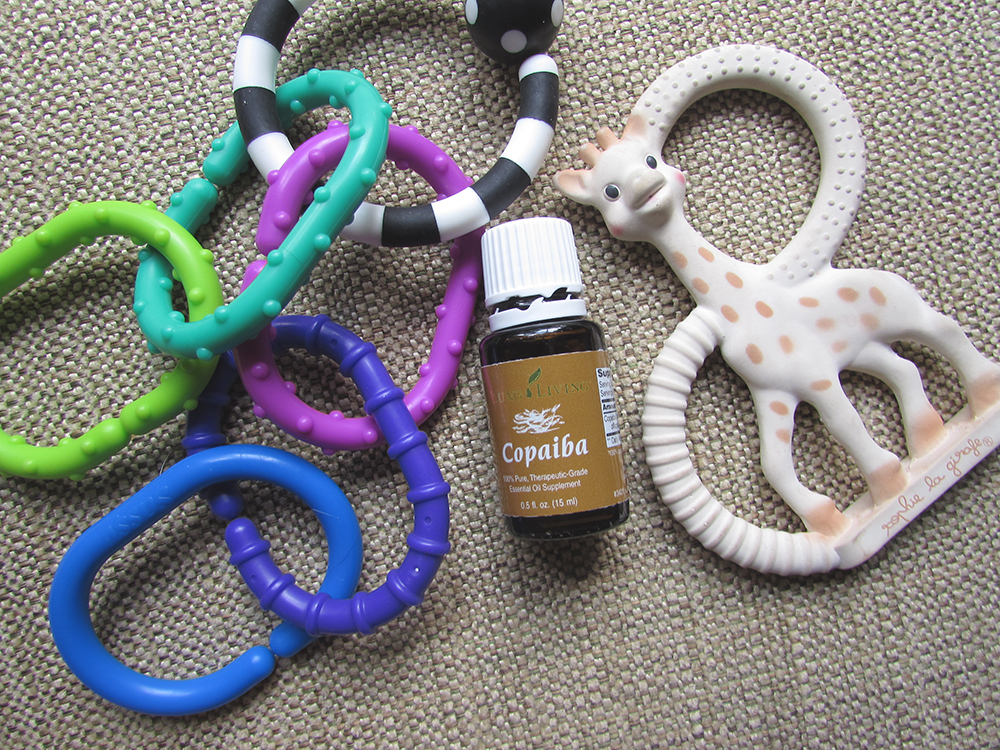 I can't tell you how many times I've been asked, what are your teething remedies? But now I'm asking you, what's worked for your little ones?
*Updated in August 2015.