Christmas is coming and the goose is getting fat, please put your order in for holiday cards stat.
One of my favorite times of year is Christmas and all that the season brings. I particularly love receiving beautiful, holiday cards from friends and family in the mail. It's the bright side to opening the mailbox, right?
You can browse my shop over on Etsy and place your order for custom, Christmas cards until December 1st.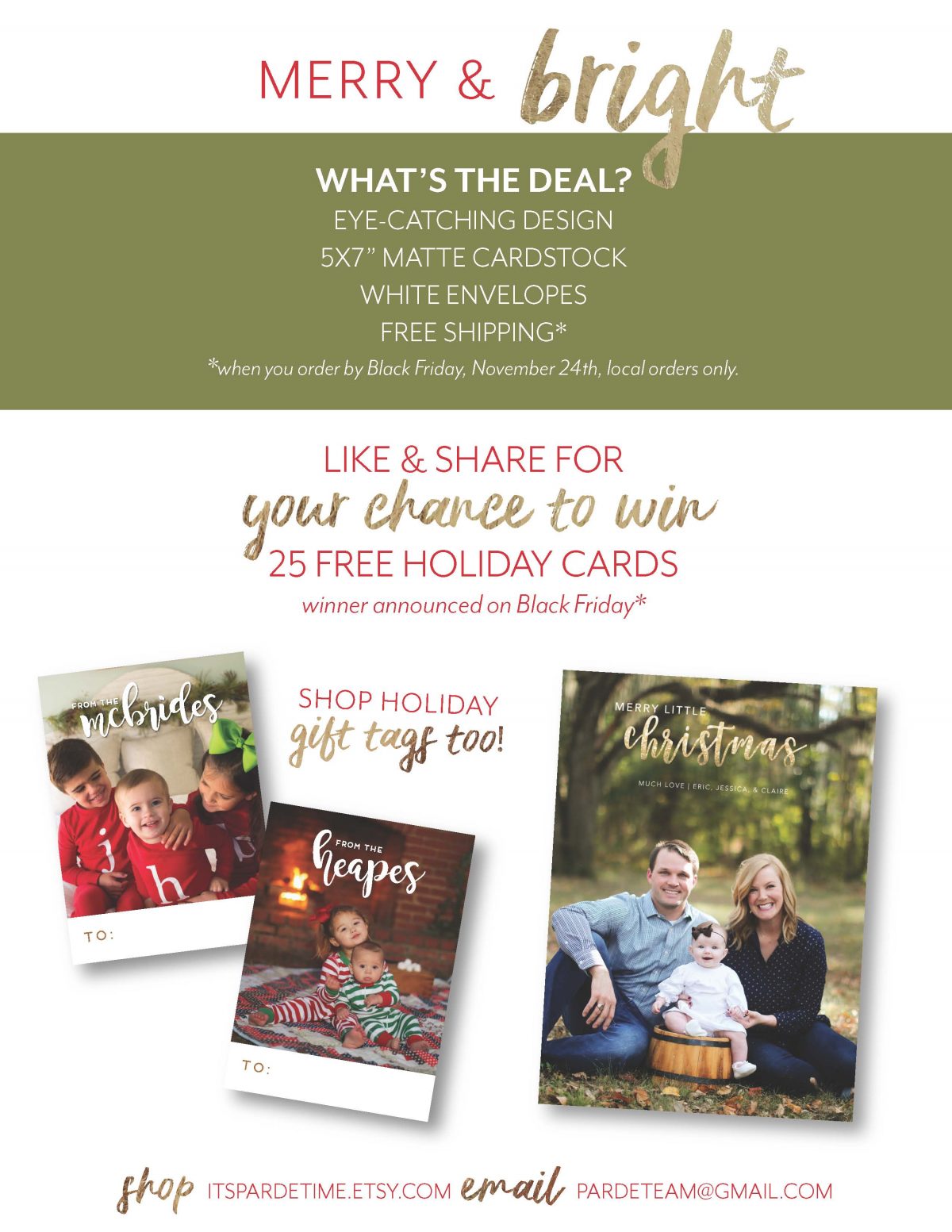 Now until Black Friday, you have a chance to win custom designed holiday cards or gift tags. Find my post over on Facebook – like and share for your chance to win. I would love to have the opportunity to design a holiday card for you and your family!
Happy Holidays, friends.