A couple of years ago, we started reading The Giving Manger in November. With beautiful illustrations, this storybook helps our family focus on the true meaning of Christmas and teach the invaluable gift of serving. Our littles are young, so we read the story over again until Christmas; always giving them examples of ways they can serve others and demonstrate love. We keep it simple and make sure the kids participate. I often create a small list of ideas we can do as a family and let Joy Belle choose a few to do own her on. She's quite independent.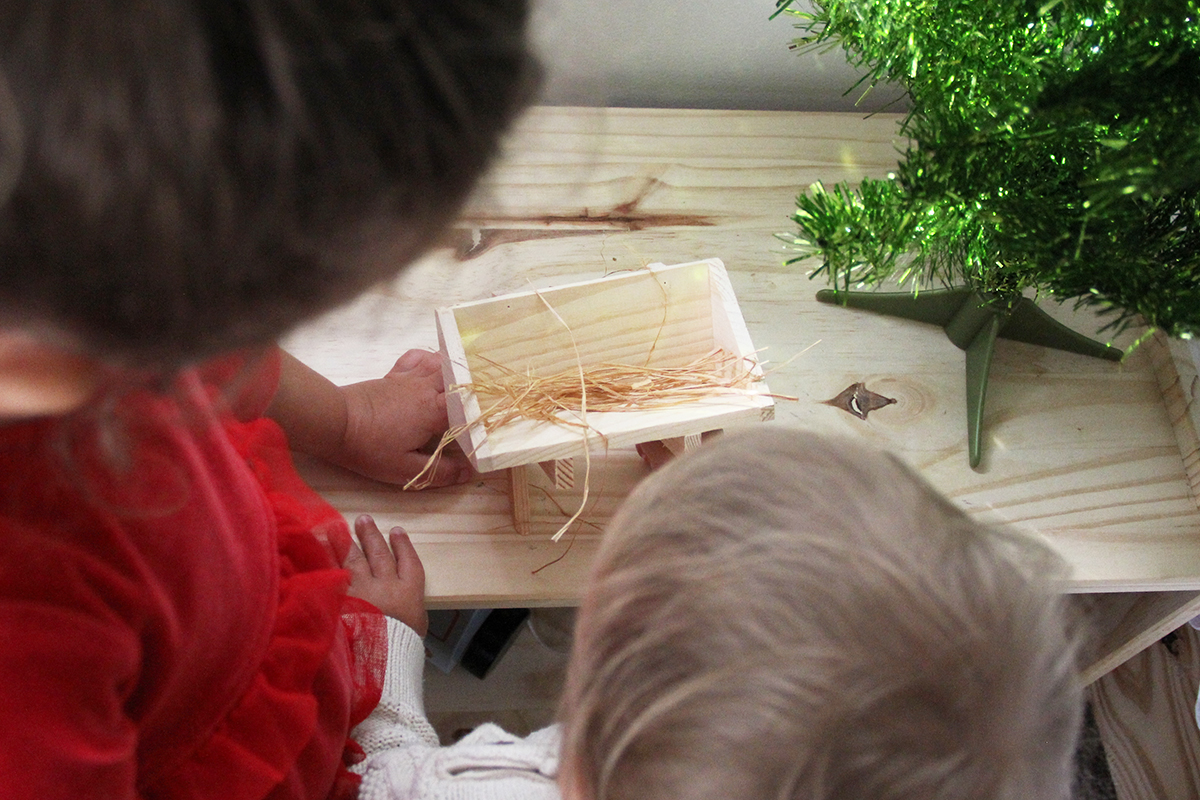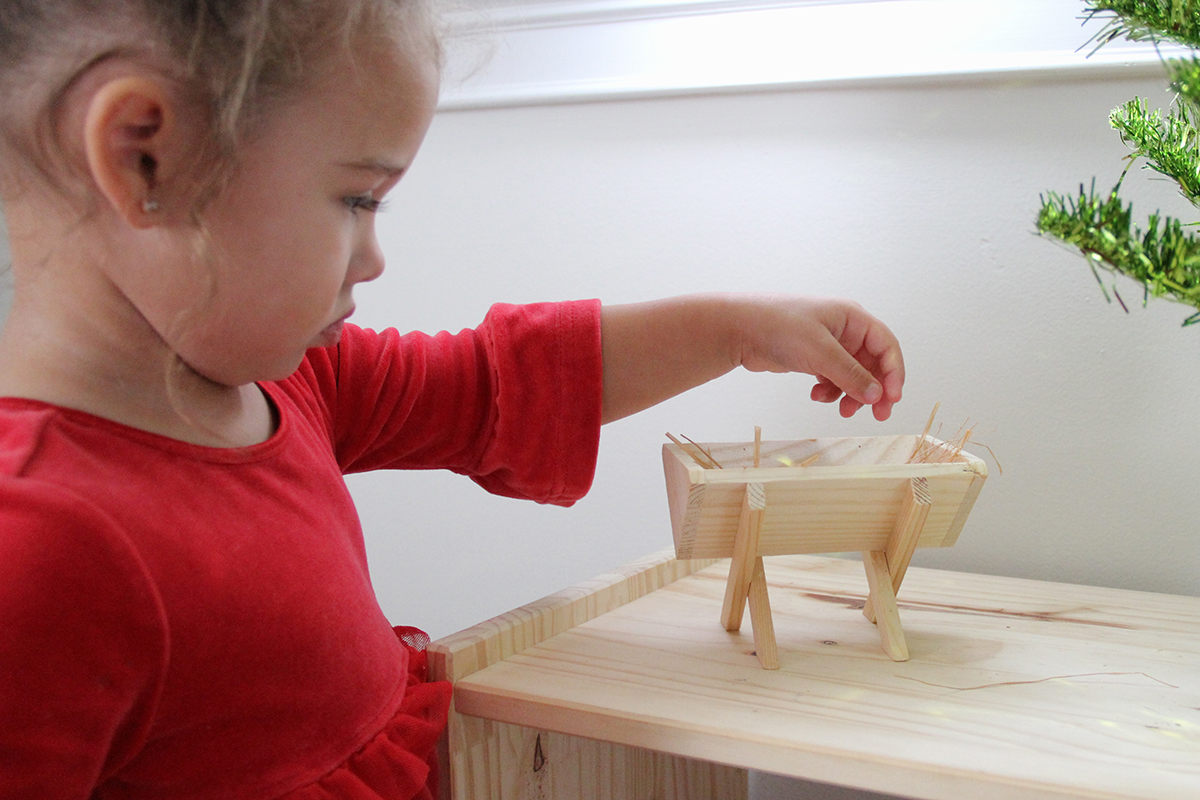 The complete set includes a book, a manger, a bundle of straw, and a baby Jesus. The idea is for the book to inspire the spirit of service, the manger to be a visible reminder, and the straw to encourage more acts of service. Baby Jesus is placed in the manger full of love and service on Christmas morning.
We kicked off this holiday season of service by baking these delicious cookies for our neighbors. We recently moved and I thought it would be a sweet way to say hello! Both littles helped me bake and Joy Belle helped me package them up. Together, we delivered these tasty treats around the neighborhood.
I have to say, seeing Joy Belle get so excited to deliver the cookies was worth the mess in the kitchen. Later that day, when driving through the neighborhood, Joy Belle pointed out each house that we stopped by. She'd say, "And we went there. And we went there. And there too!" It was very sweet.
How little ones can serve:
Picking up toys
Helping make lunch or dinner (or dessert!)
Watering a plant
Sharing a toy
Helping a sibling with a task
Crafting and/or baking a gift
Writing a note or coloring a picture
Picking up sticks or raking leaves for a neighbor
For Britt, I plan on using the list I created a few years back for Joy Belle. You can see these ideas here. As of today, our manger's straw is few but from sharing with brother, being sweet to others, and helping mommy. Placing straw in the manger has been quite the incentive for Joy Belle. She's actually looking for ways and reasons to add straw to the manger.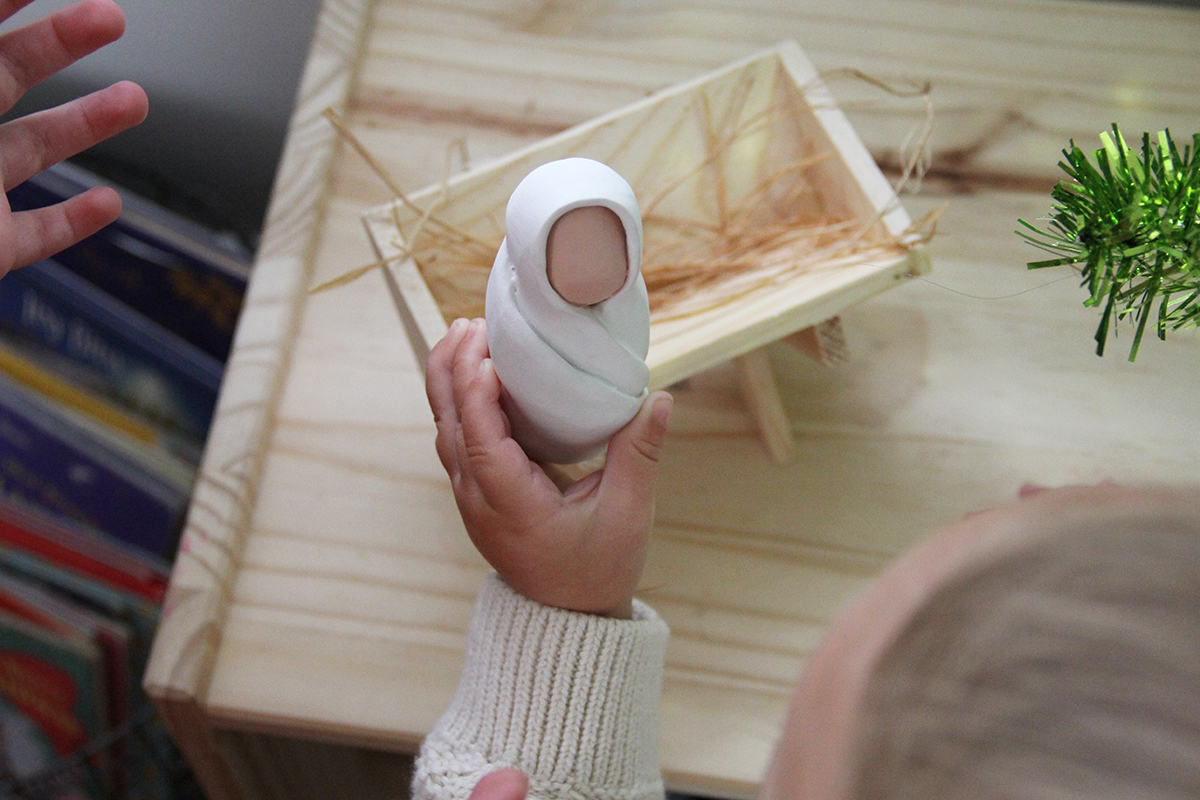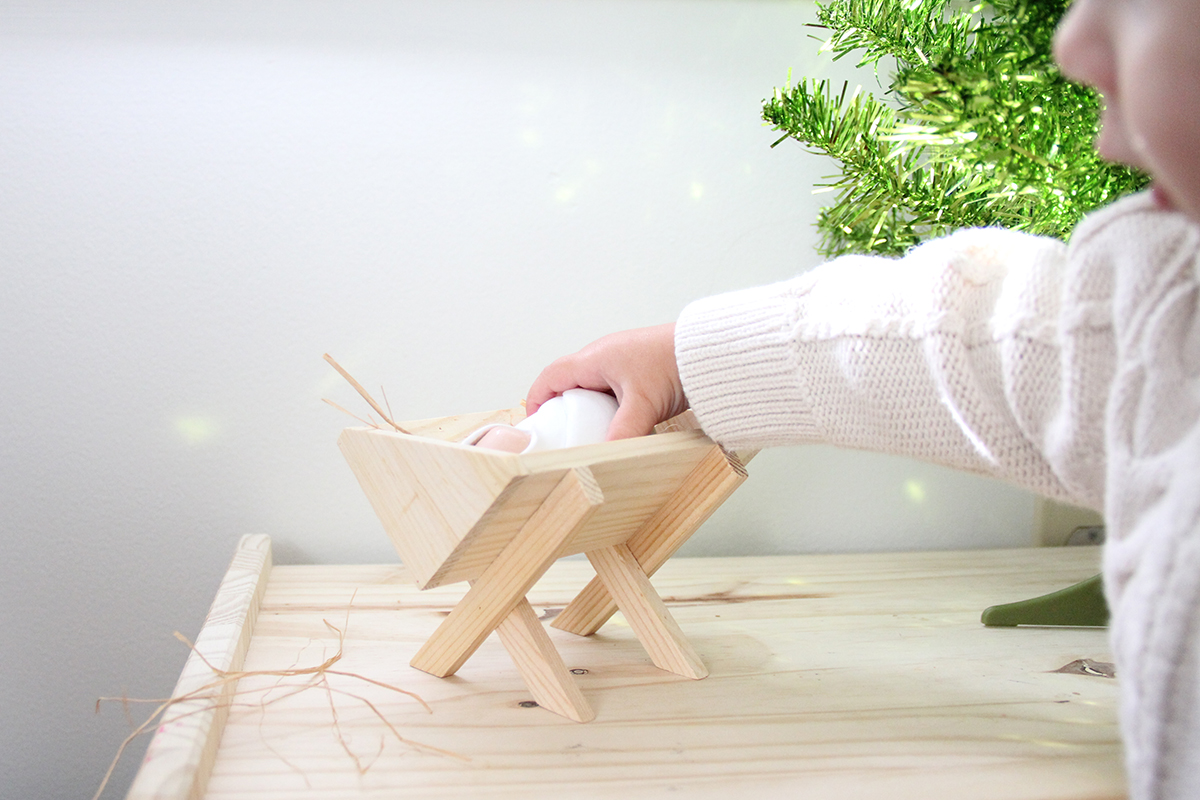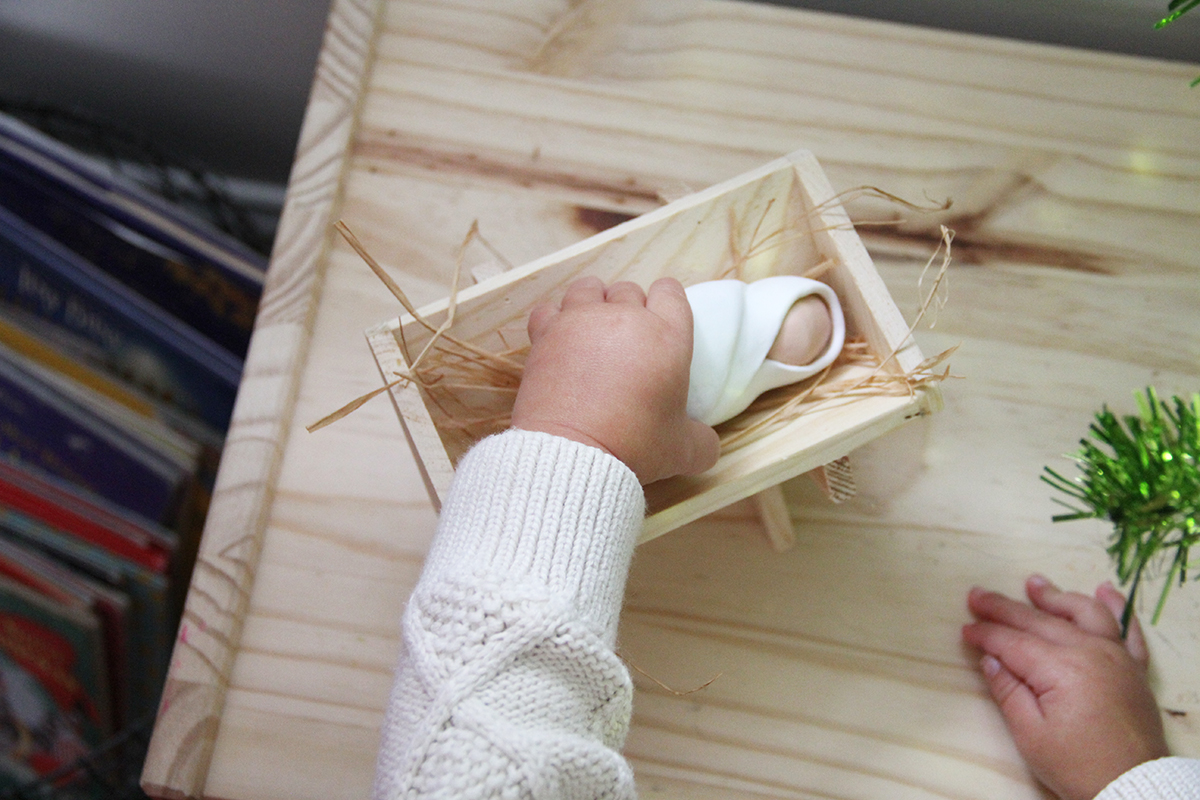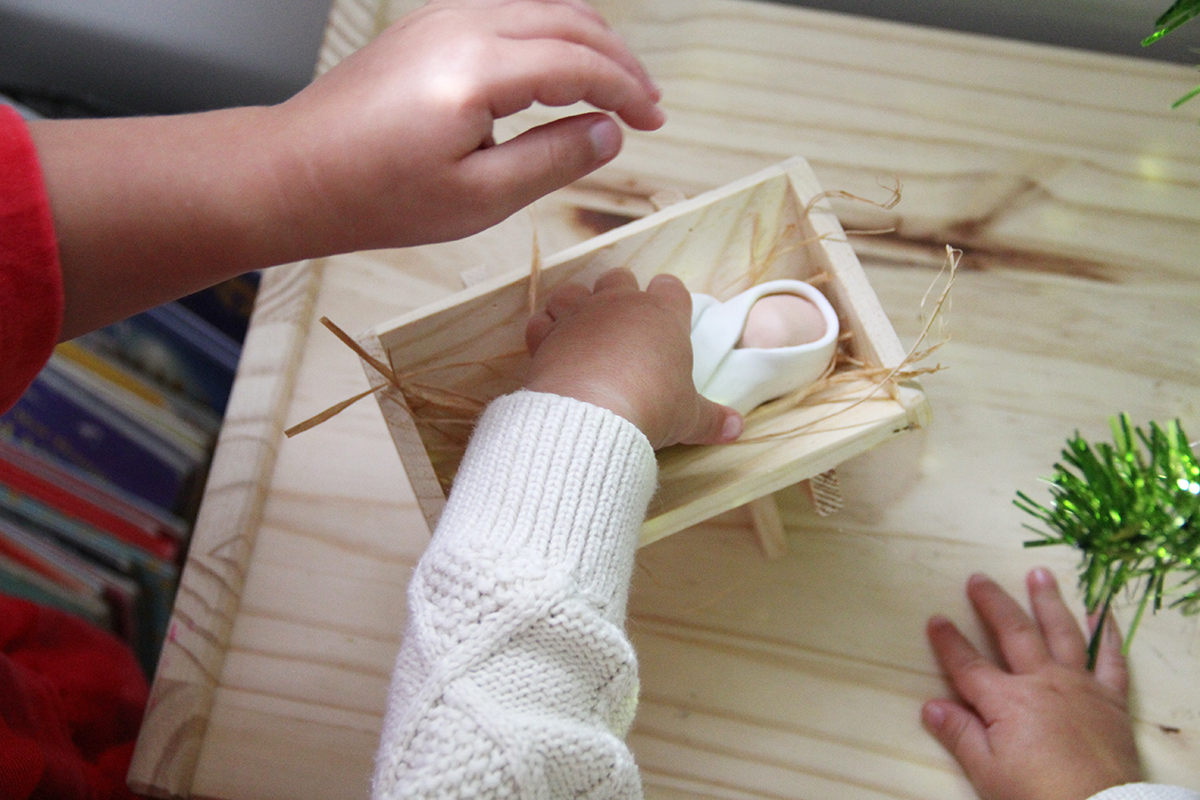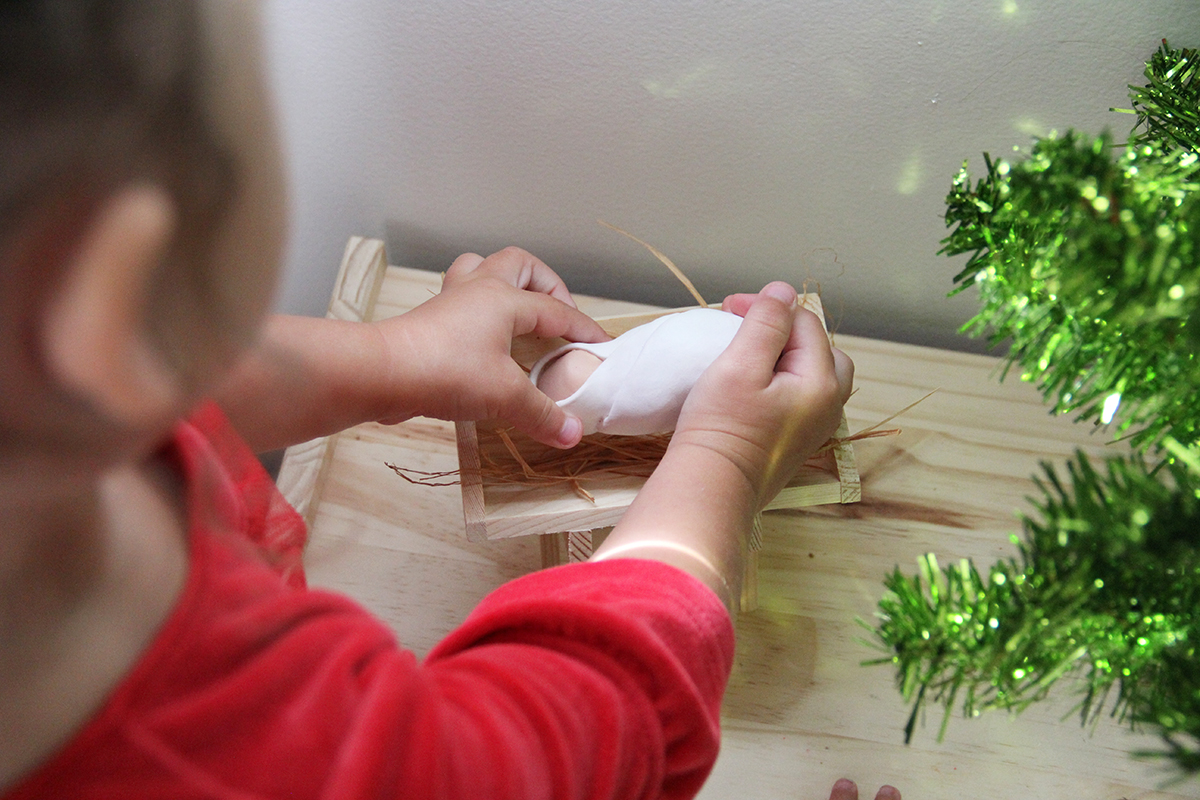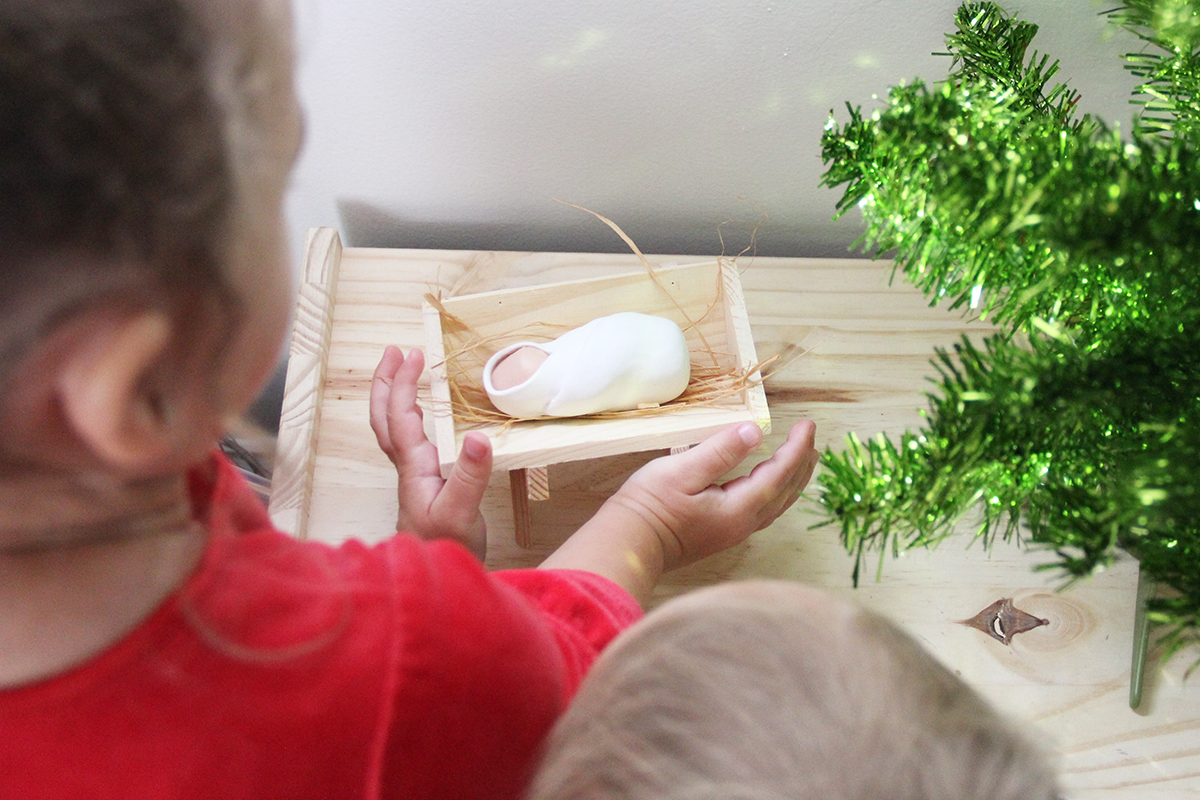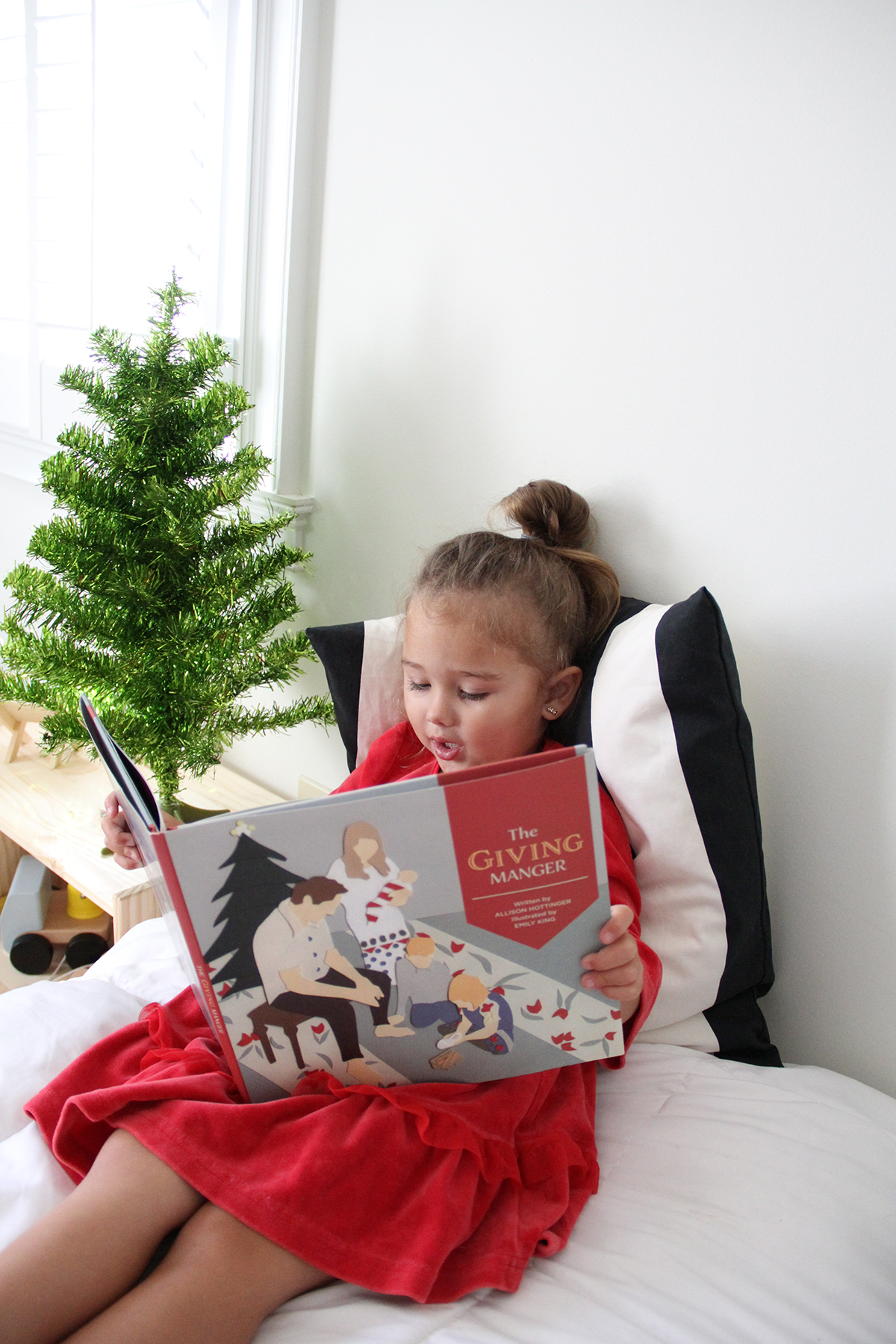 This tradition is one I hope we pass along for generations to come. I tear up every time we read the book and can't help but light up when I see the children grasping serving others. It's such a blessing to see Joy Belle eagerly serve and I know it'll be equally rewarding to see them both in the future.
In the season of giving, I'm giving away one Giving Manger set to one of my readers. Share my Facebook post or leave a comment with some of your favorite holiday traditions. I would love to hear from you and to add new traditions to our holidays.