This year is Joy Belle's 2nd Christmas and we are having so much fun creating new holiday traditions with her. From picking out our live Christmas tree, to visiting Santa, it's been such a treat to see her excitement and not-so-excitement with some of these traditions. (Joy Belle was not a big fan of Santa Clause.) Some of my favorite traditions so far have been:
picking out a live Christmas tree
decorating the big tree
sifting through old ornaments with Joy Belle
decorating Joy Belle's tiny Christmas tree
Elf on the Shelf visiting
saying, "hello!" & "good-bye!" to Santa
listening to (& singing) Christmas songs
Christmas pajamas
reading the Christmas story
lots of family time (I'm really savoring the snuggles lately)
A few weeks or so ago, I discovered of The Giving Manger and the incredible story book that comes with it. The package comes with a manger, a baby Jesus, straw, and a book. The book encourages families to do good deeds for others (neighbors, family, friends, siblings, etc.) and with each good deed, a piece of straw is placed in the manger to keep baby Jesus warm. The idea is to fill up the manger for baby Jesus to lay, while serving others and sharing the true meaning of Christmas. The manger and book are a timeless tradition to help teach little ones (& remind us big ones too!) to serve others and spread kindness. I absolutely love the beautifully illustrated storybook and the simplicity of the clay, baby Jesus. I cried the first time reading it through. It is such an inspiring story and a great way to bring joy to others during the holidays.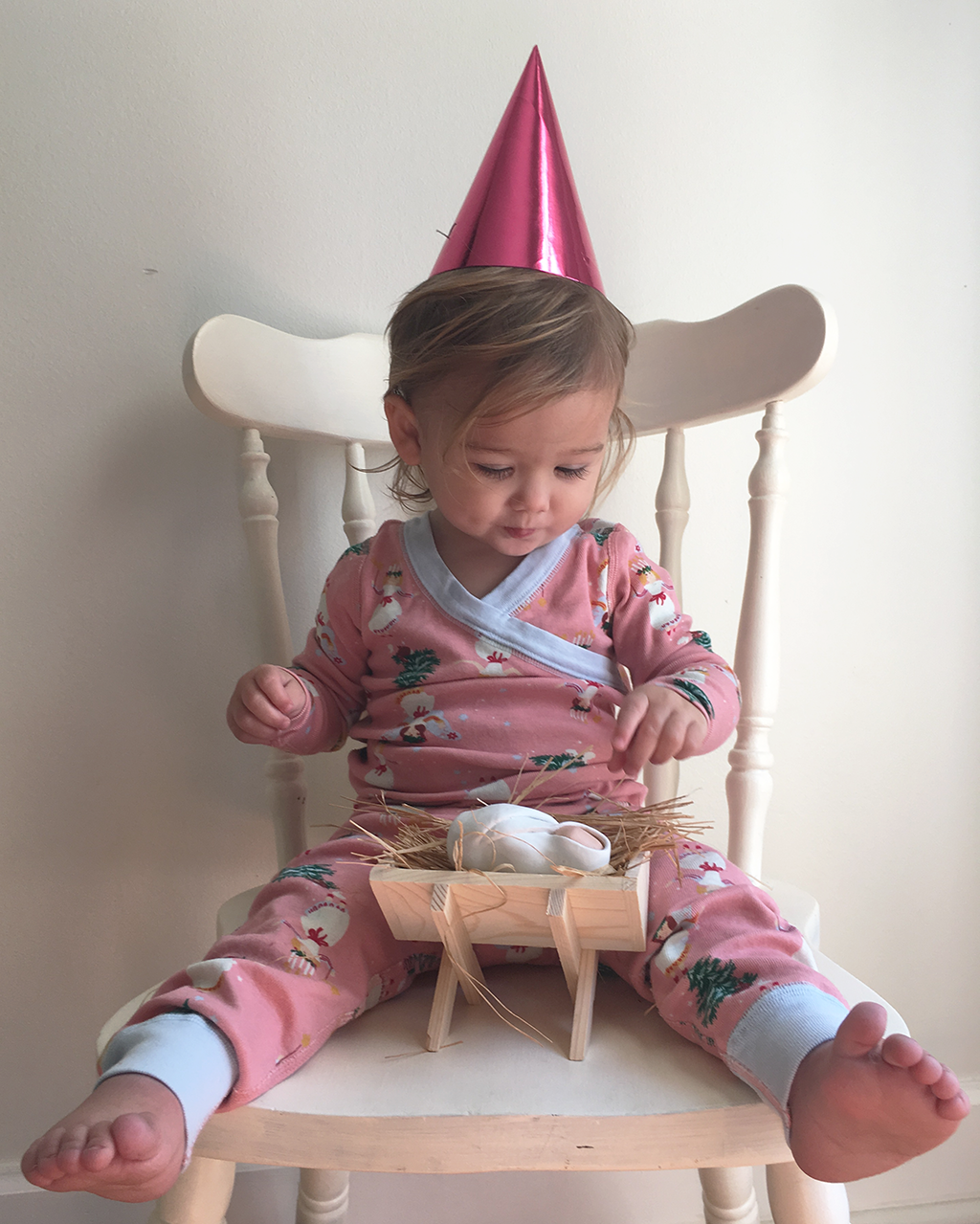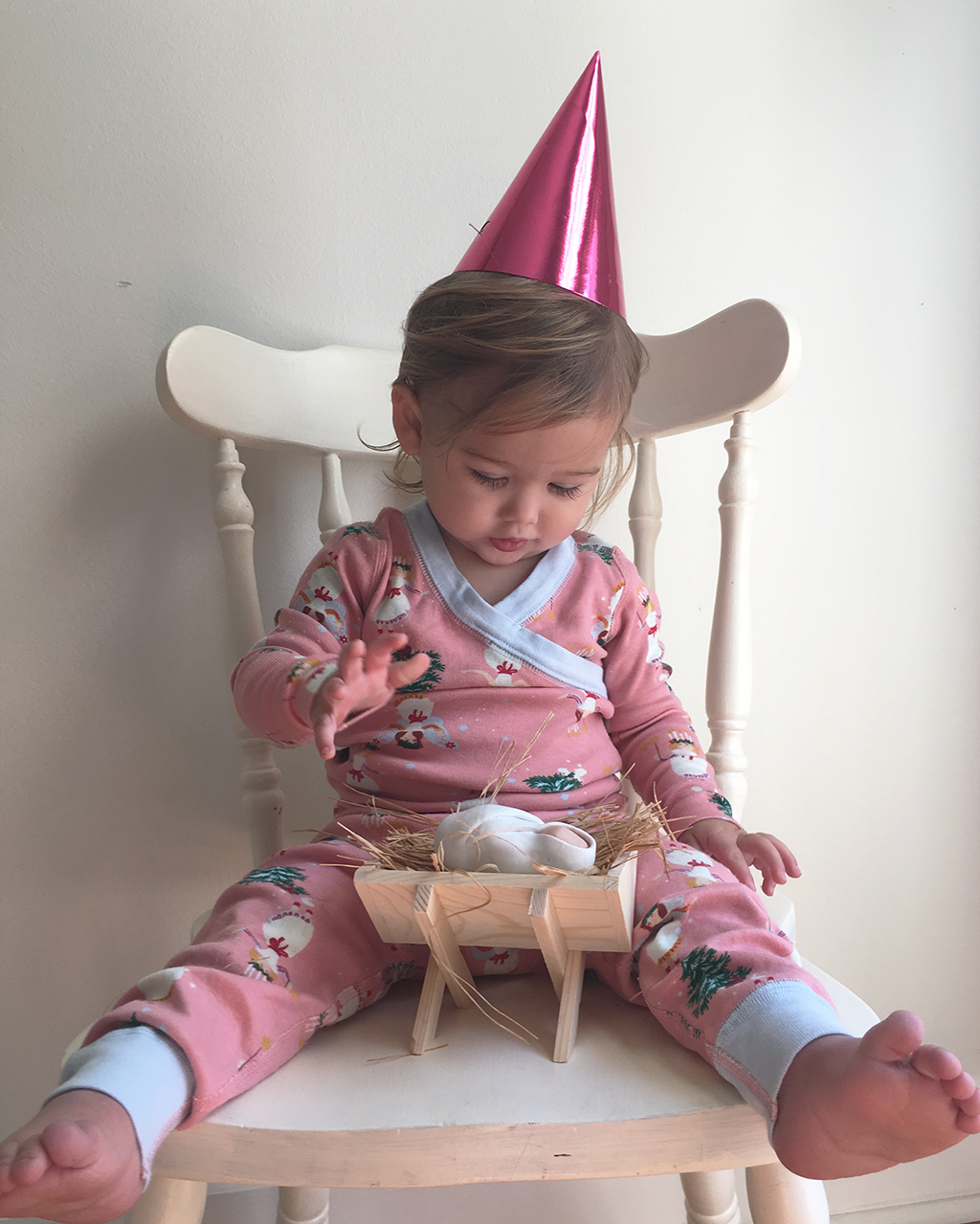 She absolutely loves baby Jesus and putting him in the bed. She kept waving and saying, "hey, baby."
Since Joy Belle is so young and I wasn't too sure how much she would grasp this year, I came up with a short list of ways we can serve others that she can understand.
say Merry Christmas to a stranger
make baked goods to give to our neighbors
make something for our mailman (& UPS lady, because we see her almost daily!)
hold the door for a stranger, while we're out and about
let someone go in line before us
help pick up toys
share with others
give a sweet treat to some of our friends
I hope this is a tradition we keep for years to come. We will be sharing our #mangermoments on Instagram, so be sure to follow along. Want to add The Giving Manager to your list of family, holiday traditions? For the next 48 hours, use discount code HEAPE for free shipping on your giving manager set.
Any ideas to add to our list? We're open to suggestions! Also, what is one of your favorite, Christmas traditions?
You can listen to our favorite, Christmas playlist here on Spotify.