Obsessed doesn't even start to describe my feelings about these photos of my baby girl! After a not-so-successful, family photo shoot, I decided to snap some pictures of our girl for our Christmas card. Not only do these photos sing Christmas, but they capture her spunky personality so well.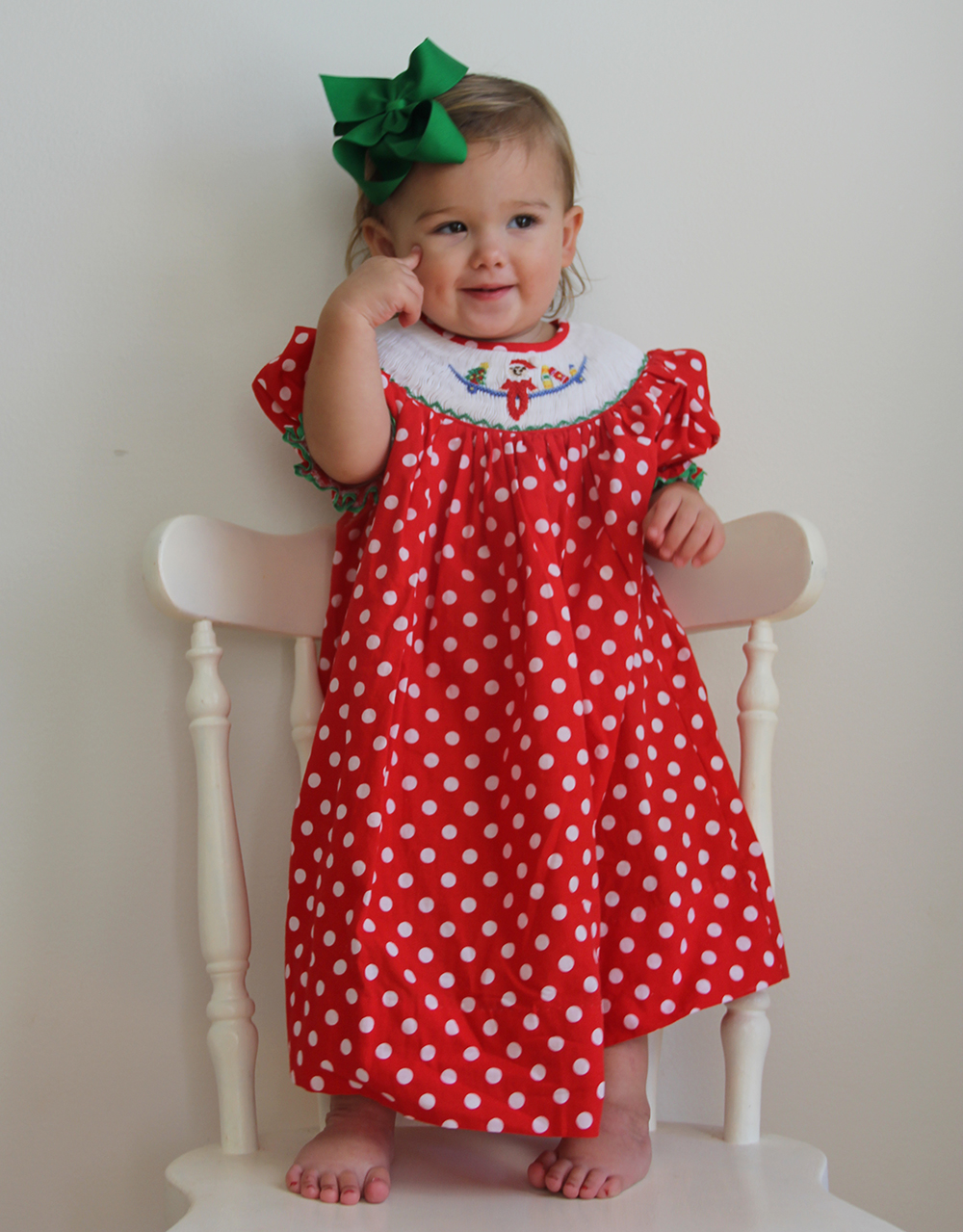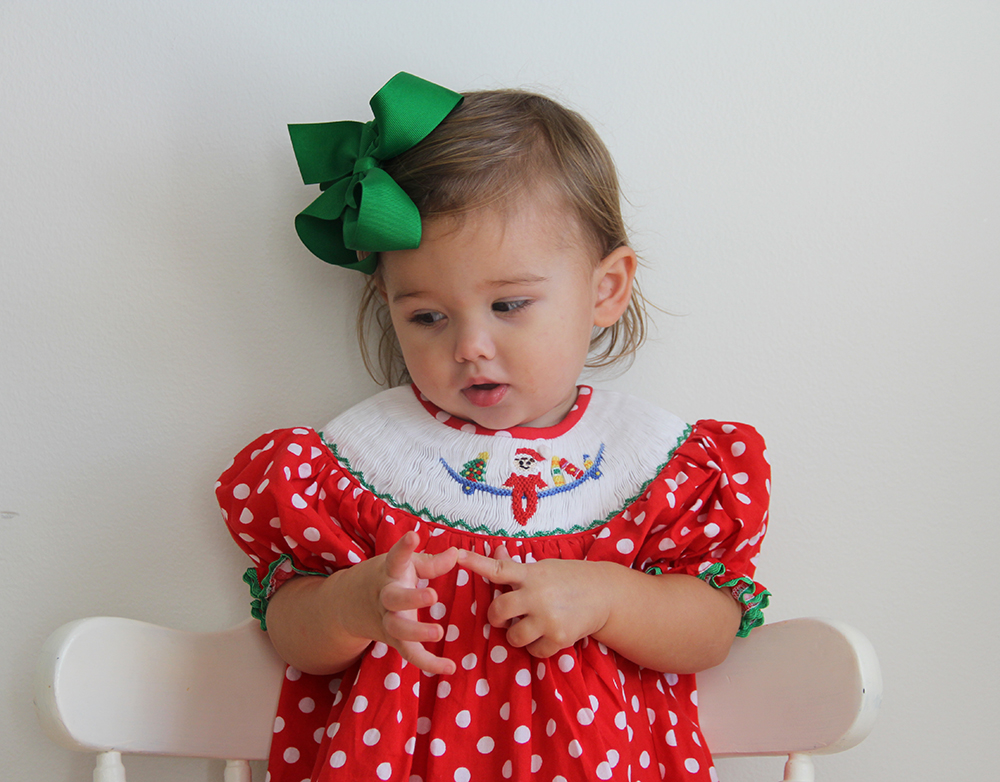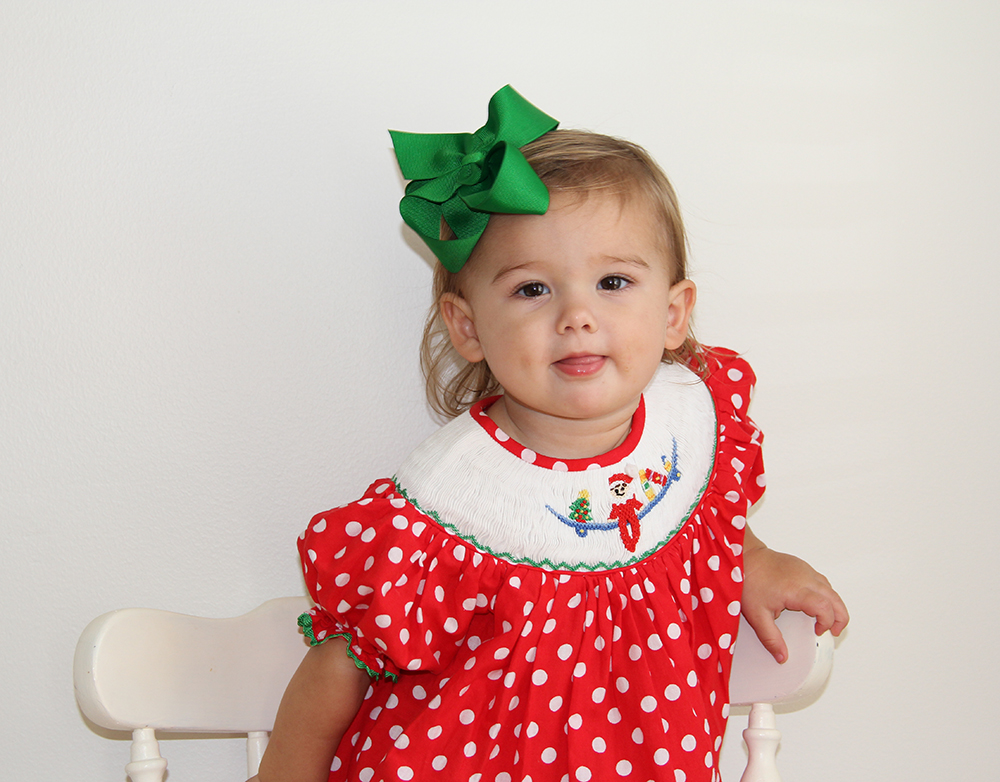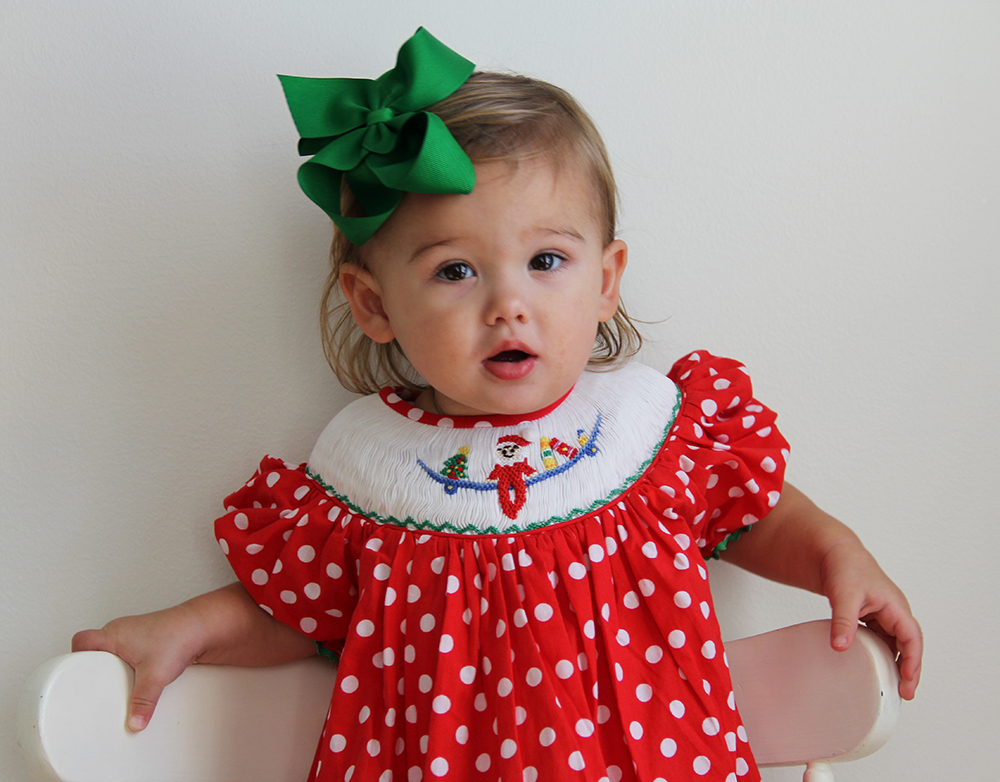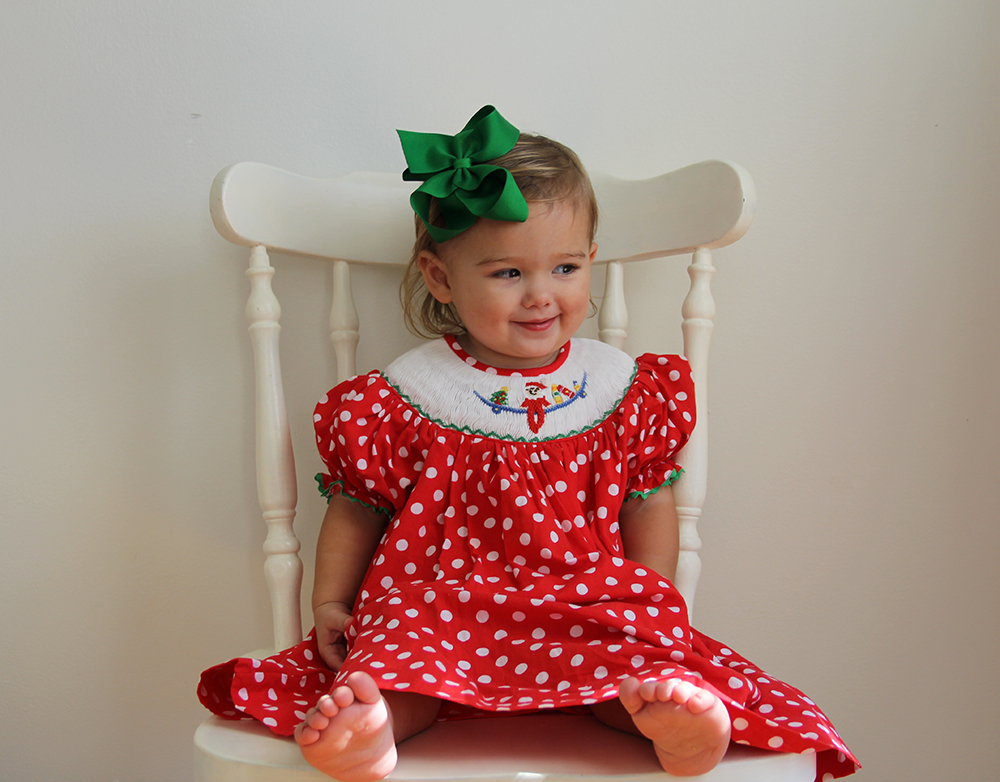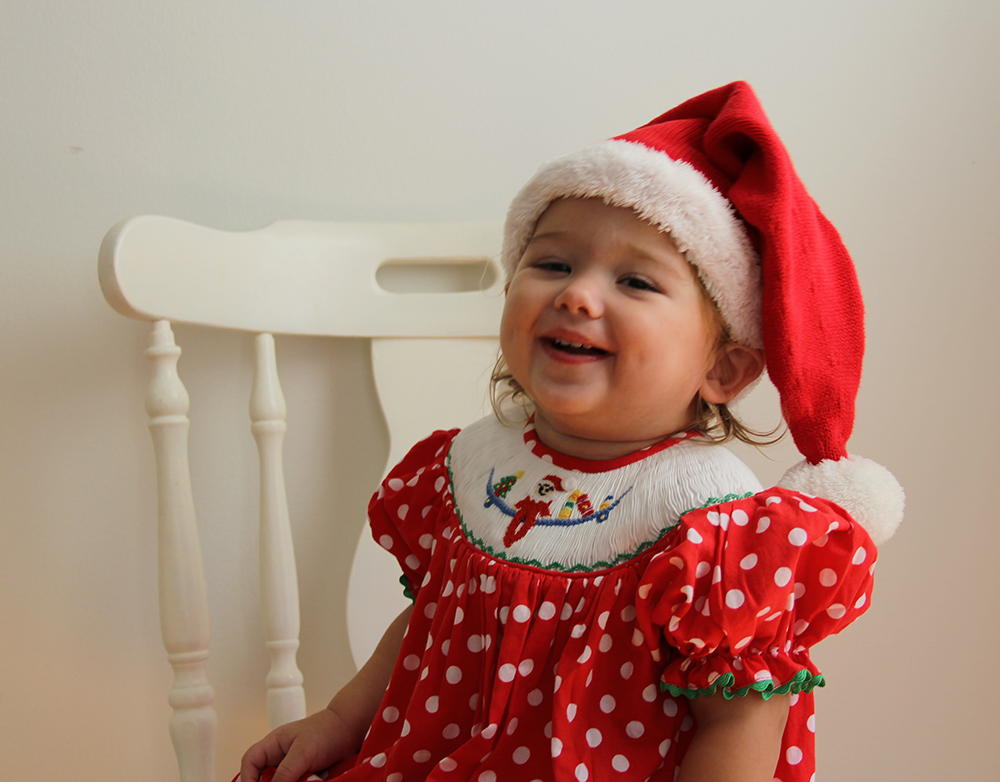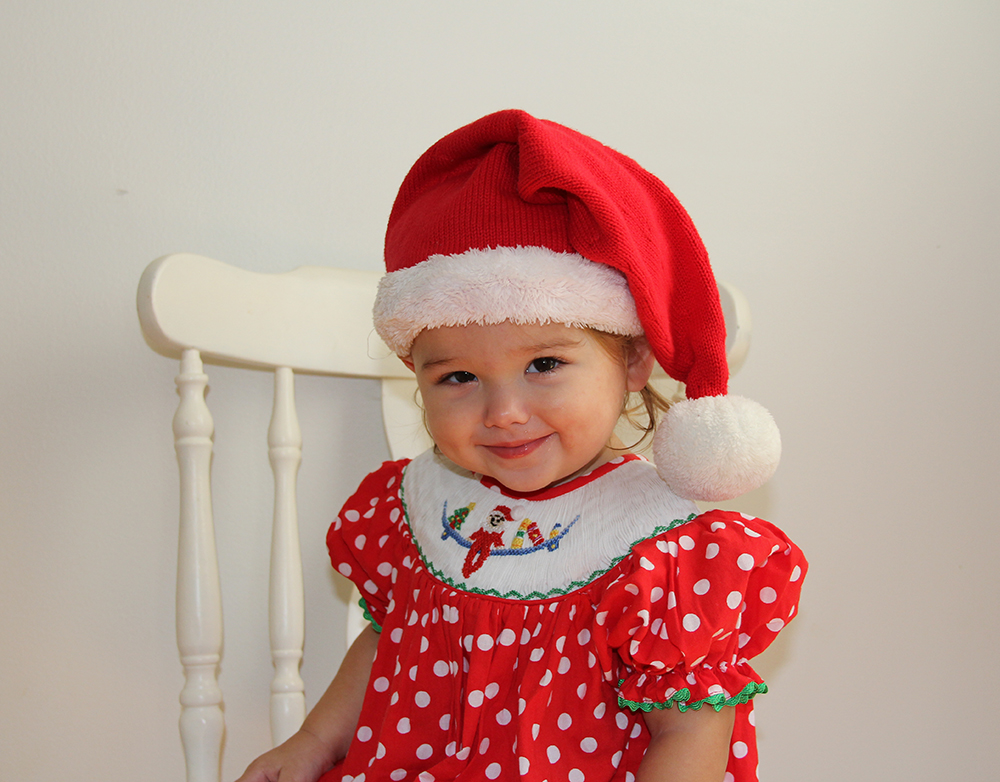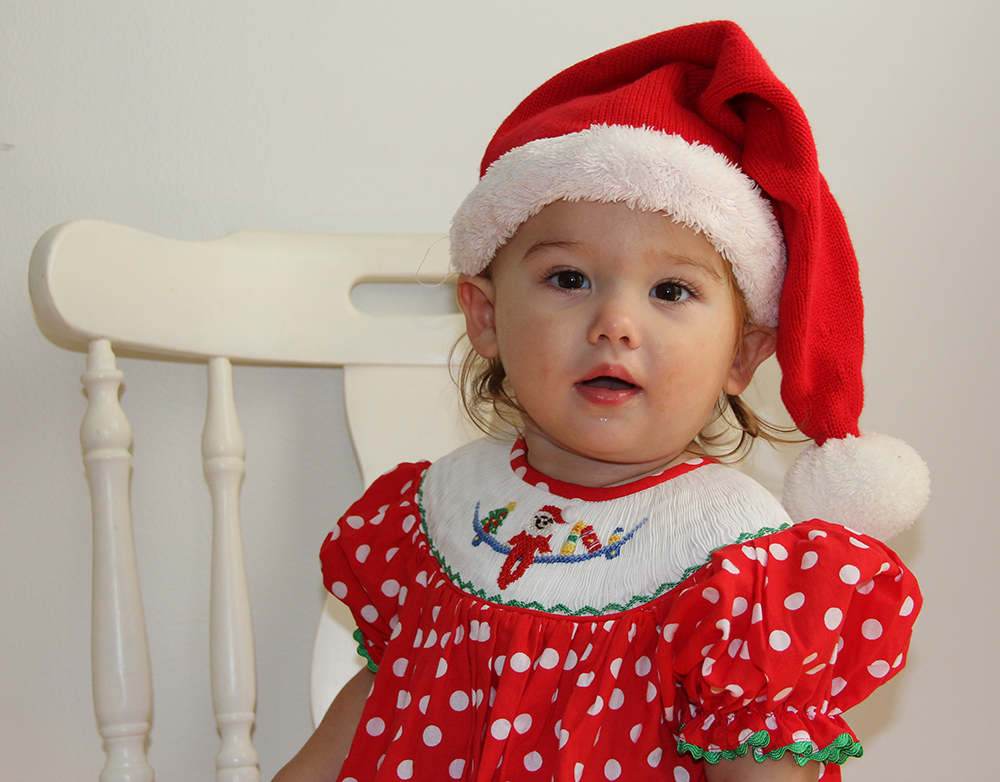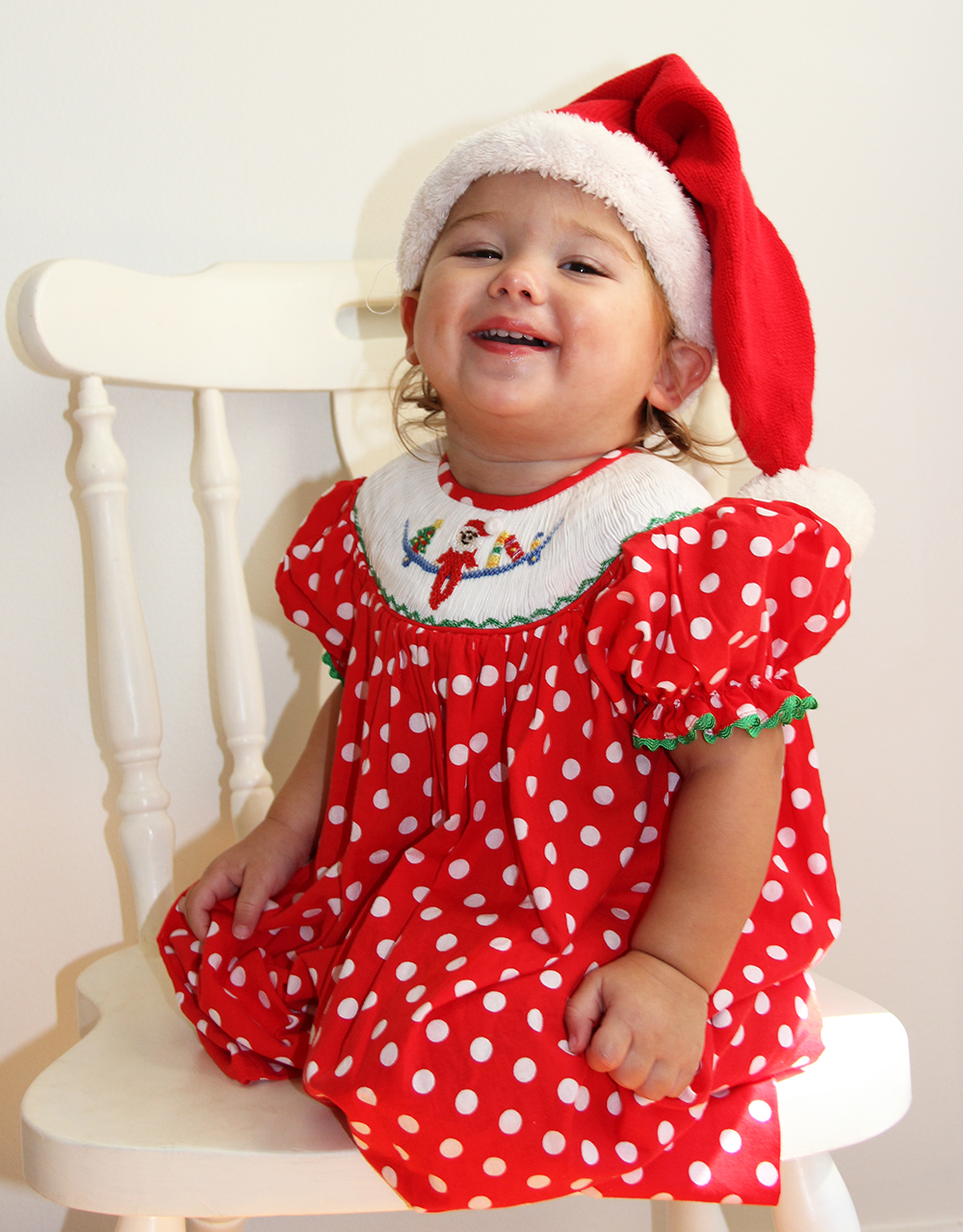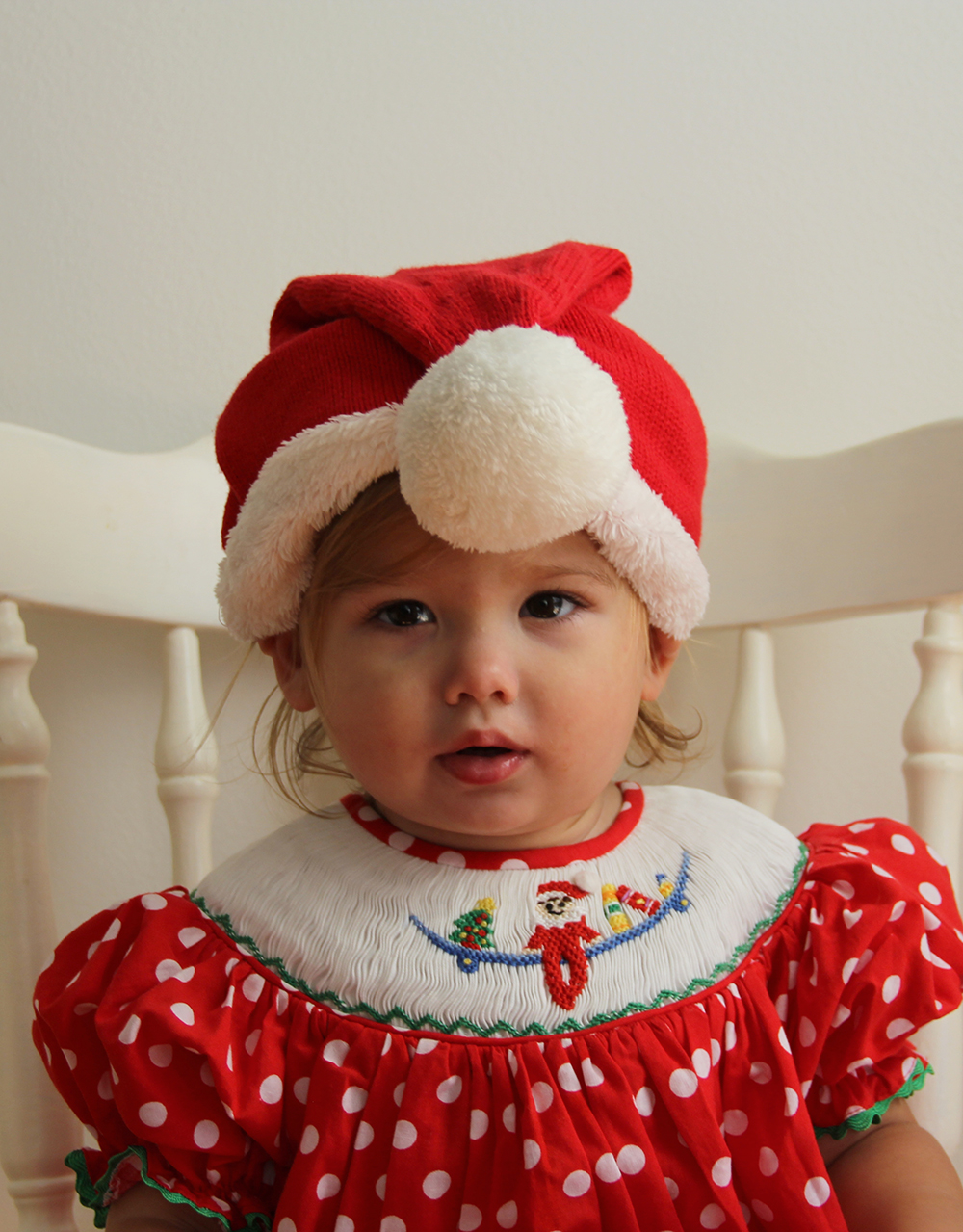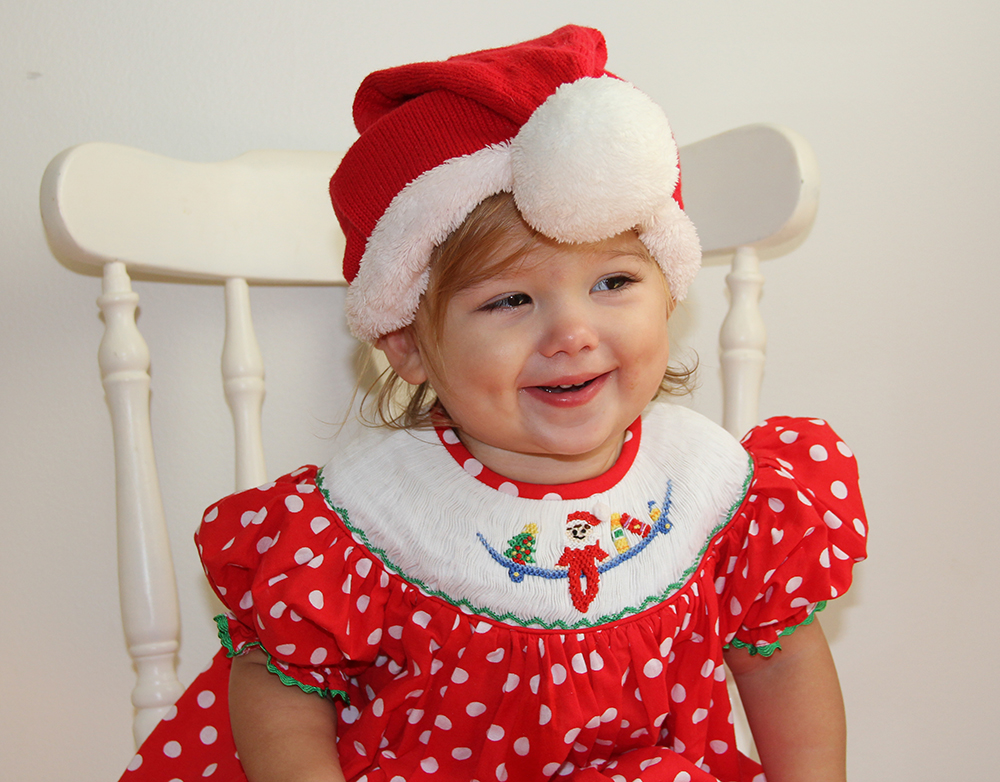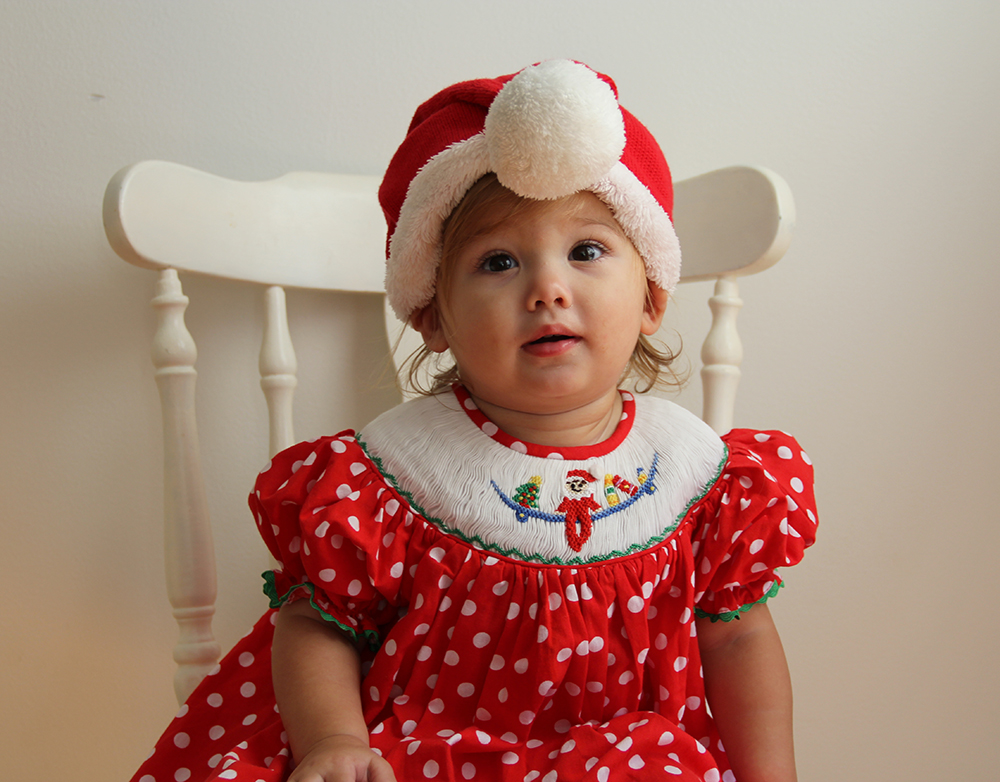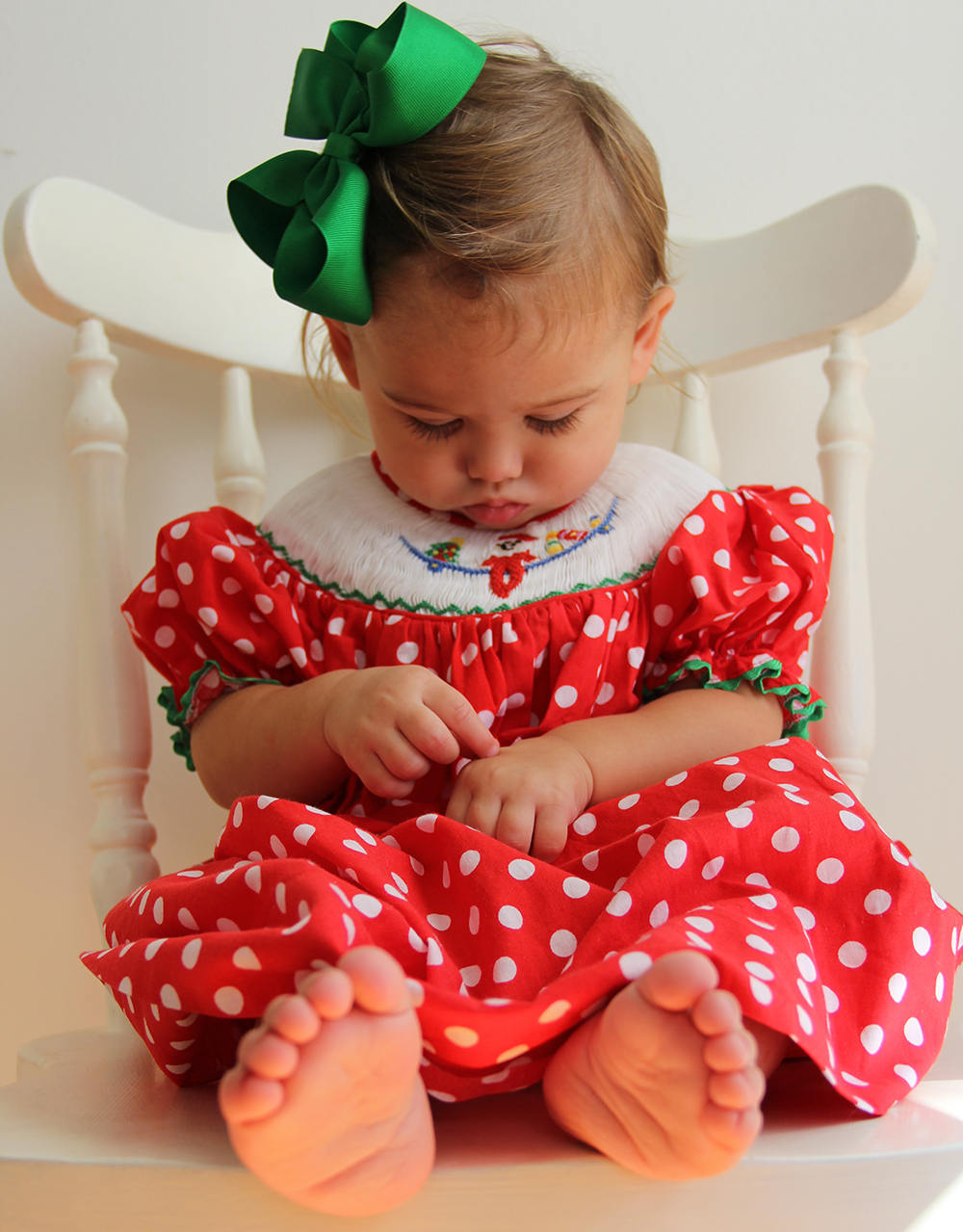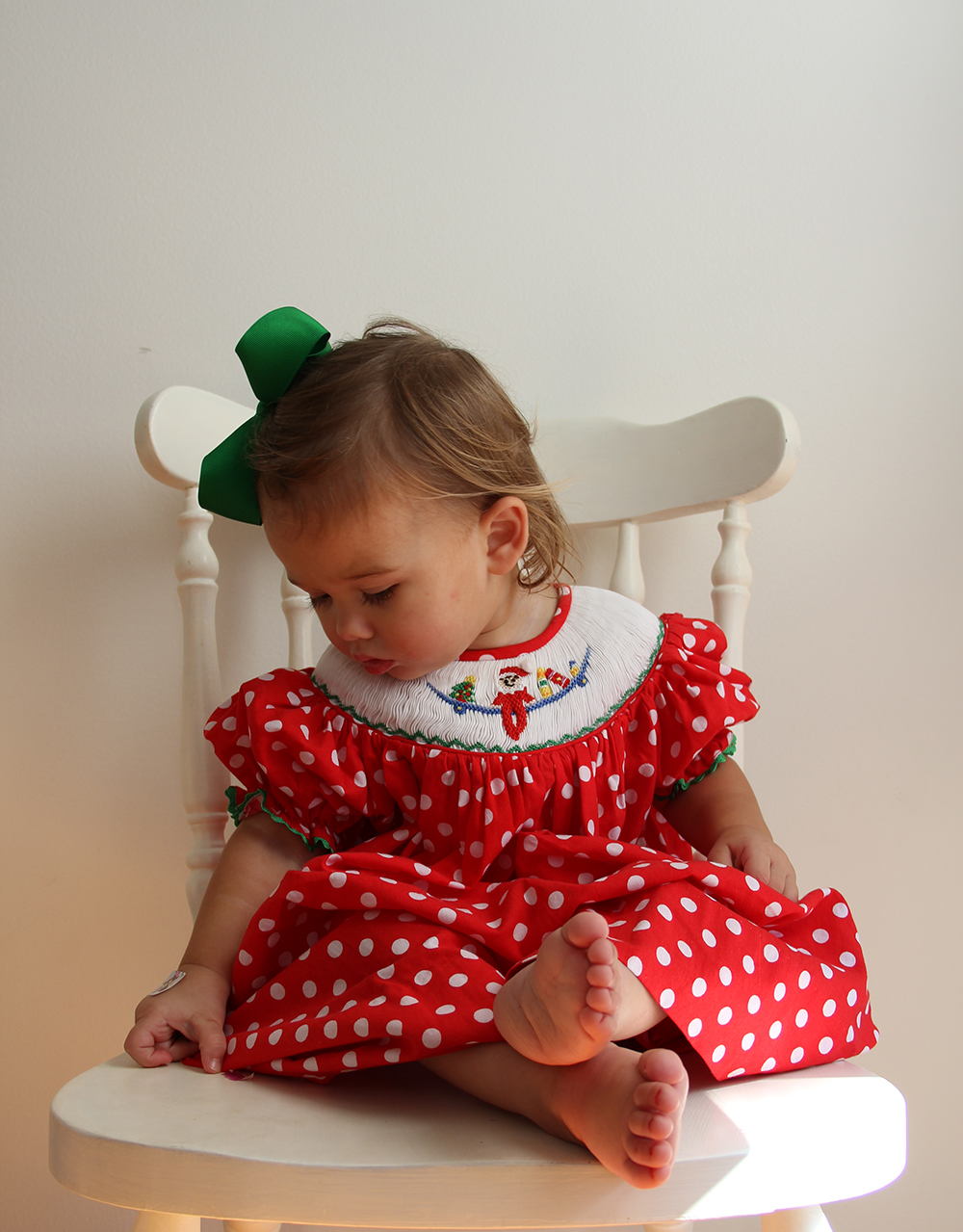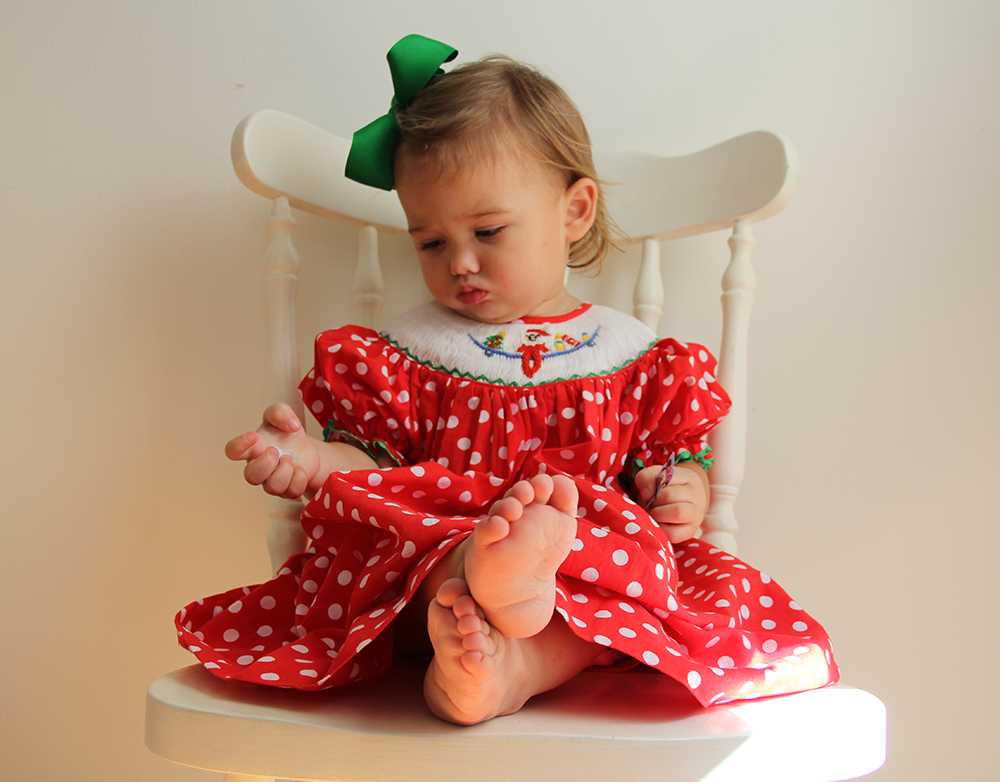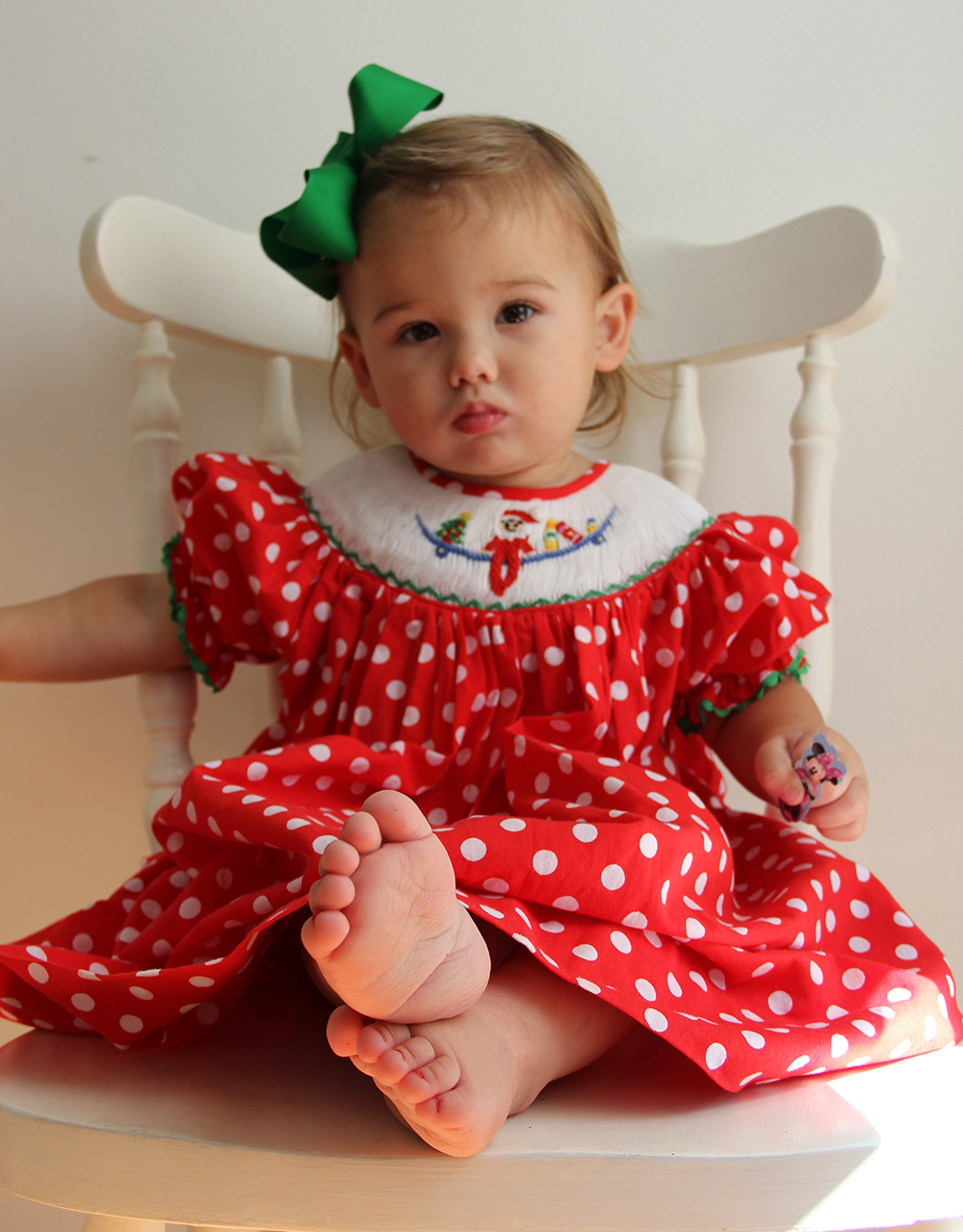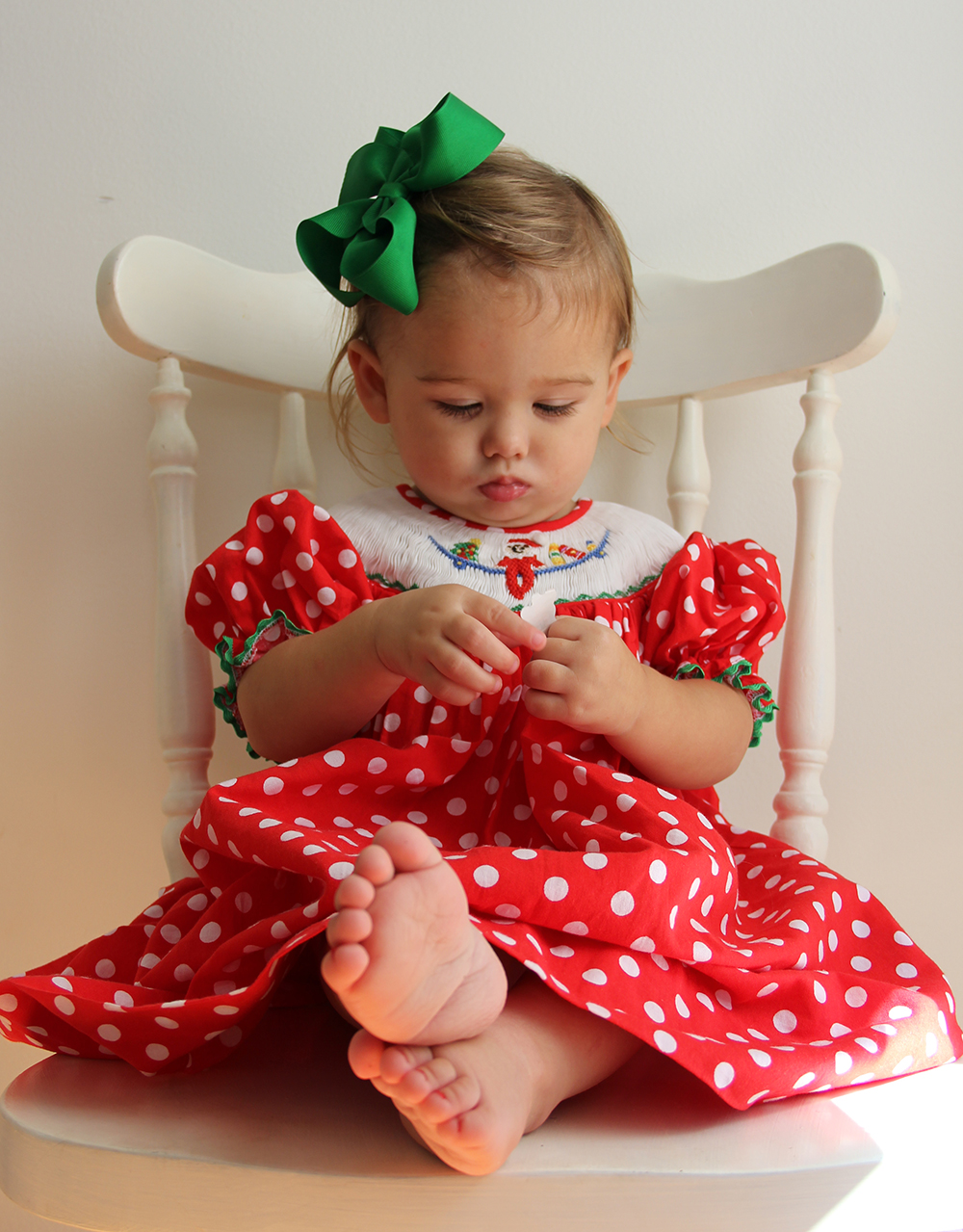 10 points to the 1st person to find Minnie Mouse!
Also, can we talk about those beautiful, wrinkly, chubby feet? Those 10 tiny toes and slightly crooked feet are daily reminders that our God is the biggest, strongest, and most faithful Father. He's blessed us beyond words and given us a million reasons to praise Him forevermore.
I can only wish that this holiday season brings you half as much joy as it brings to me and my family. Cue the endless Christmas photos for the next 30+ days. Merriest of Christmas, friends.