This Valentine's Day, be sure to spoil your lady with what she actually wants! Not sure what that is? I've got you covered! I've compiled a list of Maskcara products to help you create the perfect bundle of gifts for your love. Only the best for the best.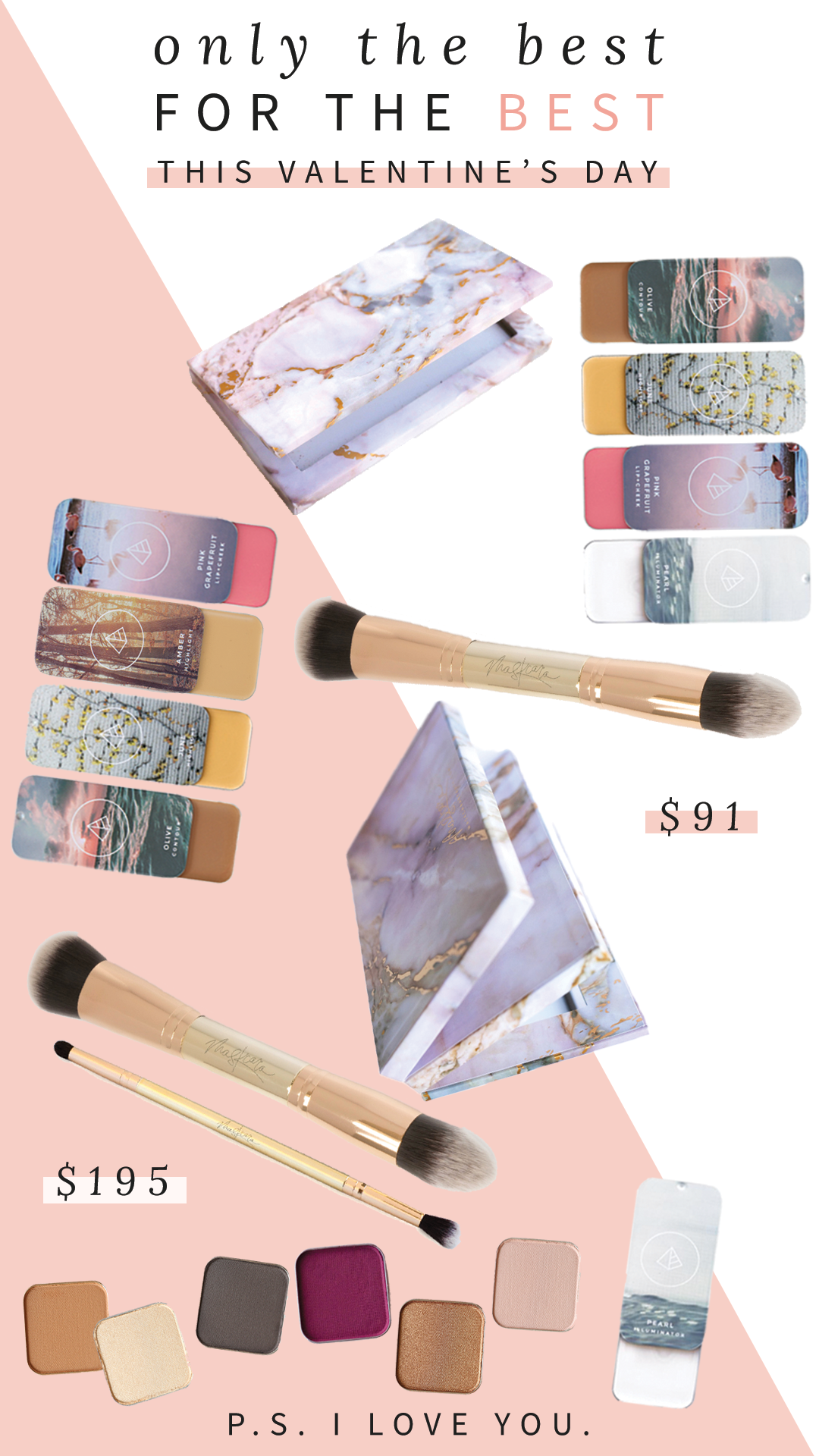 the essentials
   quad compact (available in various designs)
   contour, highlight, blush+lip, & illuminator, customized for you (or your lady!)
   30-second HAC brush, dual sided for applying it all
Everything you need to get started with Maskcara Beauty products for $91.
double bundle
   double HAC stack compact (holds 5 creams & 6 eyeshadows or 8 creams)
   contour, highlight x2, blush+lip, & illuminator
   6 eyeshadows of your choice
   30-second HAC brush
   I Shadow Everything brush
This bundle is for getting it all – full foundation + eyeshadows galore. Valued at $195!
Contact me to receive these bundles at the discounted rate and to get your color match. Free shipping on it all!
Want more Valentine's Day Maskcara bundles? Shop here and follow me on Instagram @heapeoflove.
Brianne Heape, Maskcara artist 5386
---
Do you live in the Albany or Leesburg area? I would love to invite you to have a free makeover. Message me on Facebook or Instagram to schedule yours.
*The eyeshadows were priced at $14/ea. before January 2019. This graphic has been updated to reflect the new pricing of $12/ea.