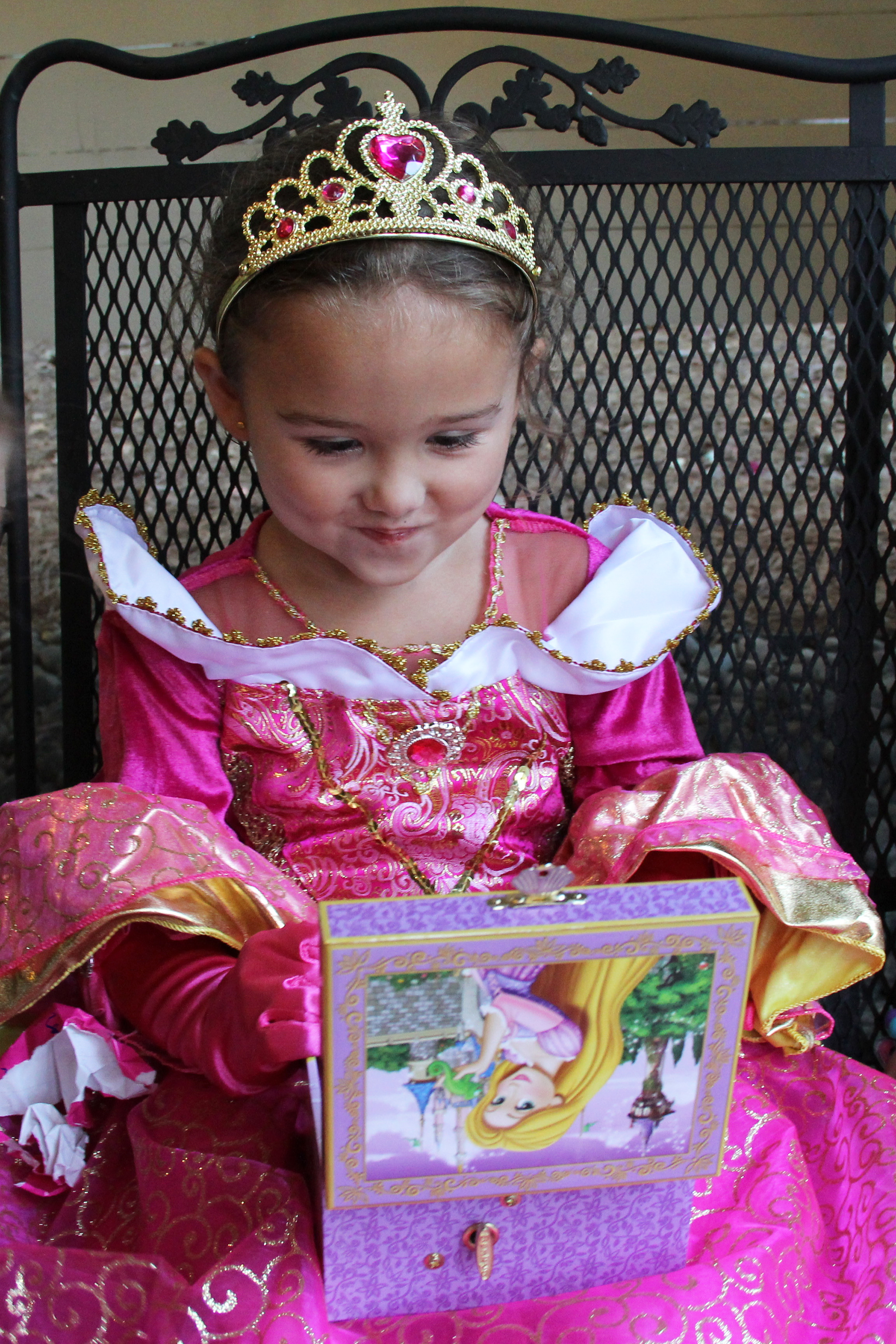 I still can't believe my baby girl is four years old! It seems just like yesterday that we were bringing her home from the hospital. Only God knew how much we needed this girl and all her sass.
JOY BELLE, 4 YEARS
HOW OLD IS SHE?
4 years old.
BEST MOMENT(S)?
One of my favorite moments with her has happened few times now. She surprises me – kisses my stomach and starts telling little secrets to her sister. She tells her all the time how much she loves her and can't wait to hold her in her arms. One day she said, "I can't wait for you to get here. I'm your big sister and I'm going to help mommy change your diapers. But not the poopy ones, mommy is going to do those."
FAVORITE FOOD(S)?
Rice, black beans (she calls them blacken beans), black olives, and shredded (aka wormy) cheese.
SLEEP?
She sleeps in our bed most nights. Even if she starts out in her big girl bed – she wakes up in our bed. 
ACTIVITY?
She's our little mermaid. She swims all over the pool, just started diving for pool toys, and surprised us this past week by doing a flip under water. She runs, skips, jumps, and balances on one foot. She loves to dance and sing for us. She's got quite the arm and can throw a ball like it's her job.
MOOD(S)?
Overall she's a happy, sweet, outgoing little girl, but she can wake up from a nap quite grouchy. She's also queen of being hangry and turns to mush when she's overly tired.
GROWTH?
At her last checkup, she was 32 pounds. She's currently wearing 5T clothing (mostly for length) and size 7 toddlers shoes.
FAVORITE TOY(S)?
She loves her princess gowns, makeup, jewelry, and all things dress-up. She's especially fond of these little princesses that she can change our their dresses. Right now, she is a big fan of coloring/writing and making "invitations" to everything. Girl knows she likes a party! Water balloons, play-doh, and watching British bakery shows on her "iPad" aka a Kindle fire.
WHAT IS HER FAVORITE THING TO DO WITH MOMMY?
She loves for me to read her stories and to "hold me like a baby." Bubble baths and little at home pedicures and manicures are probably at the top of her list too.  
WHAT IS BABY'S FAVORITE THING TO DO WITH DADDY?
She loves to do "things Daddy does" with daddy – disc golf, working in the shop, swimming. She thinks she likes to "kill a deer" and "watch baseball" – but the verdicts still out on those activities.
LIKES?
Chuck E. Cheese, church, "Chick A Lay", her friends, watching British bakery shows (specifically ones on how to make cupcakes), chocolate, swimming, the beach, Elsa and Rapunzel (most Disney princesses), dresses that "go to the floor", accessories, makeup, Target, and her new baby sister.
DISLIKES?
Milk or any drink other than water, being told no, and letting brother pick a movie.
IS SHE DOING ANYTHING NEW?
She surprised us this past week by diving for pool toys and flipping under water! She also surprises us daily with new words and how much she comprehends. She's writing and recognizing numbers and letters better every day.
MORE ABOUT JOY BELLE
She's got the most beautiful, long curly hair. She's tall for her age and very strong. She's determined and strong willed. She's got more spunk and sass than most 4 year olds I know. Her favorite friends are: Paisley, Avera, Beau, James, and her brother, "Britt man." She believes she's going to grow up and marry her brother. She's an excellent artist and can draw just about anything. Her mama skills are already extreme, giving me no doubt she's going to be a big help once baby sister gets here.
Below are some of my favorite photos of Joy Belle, taken recently.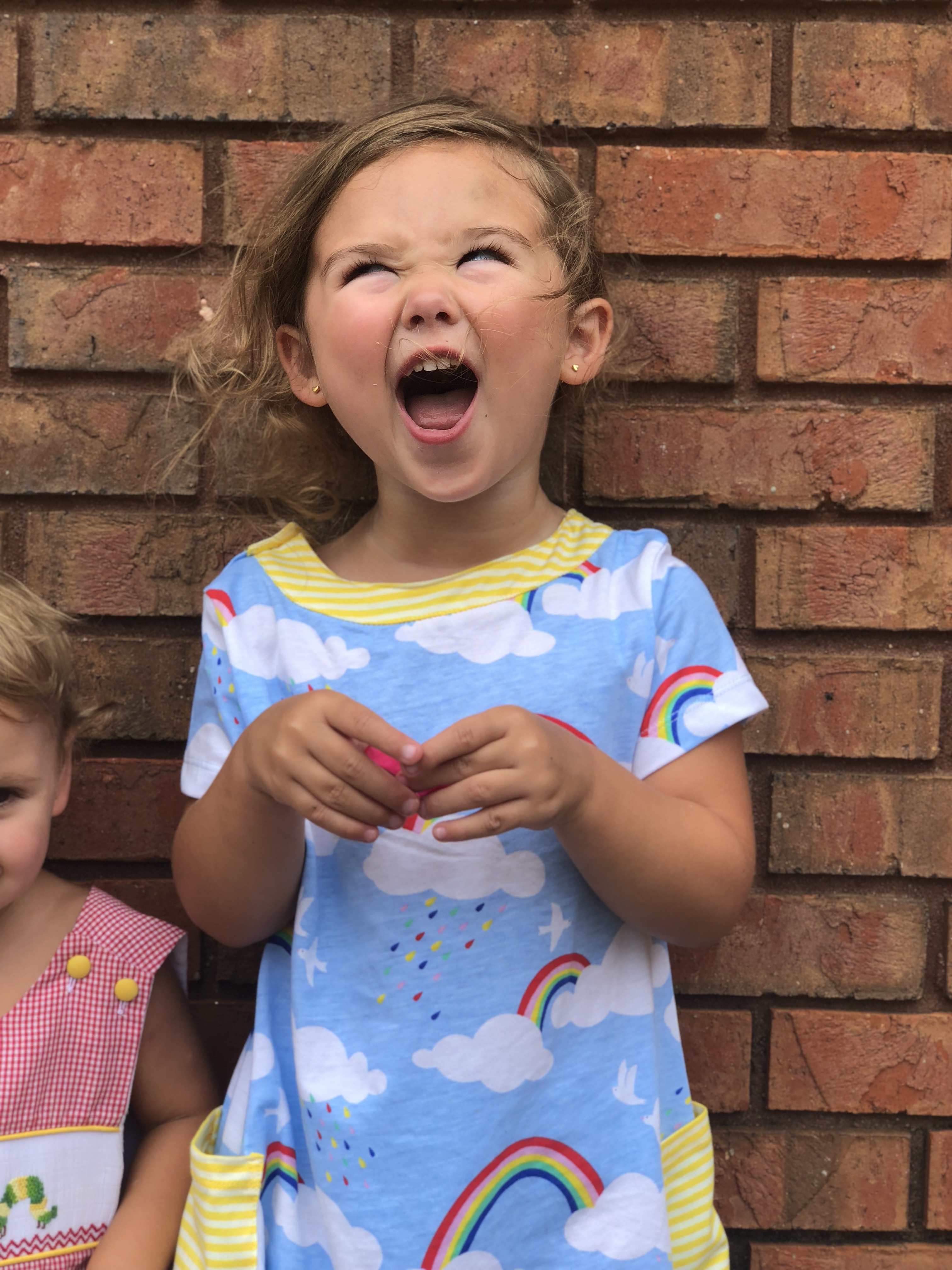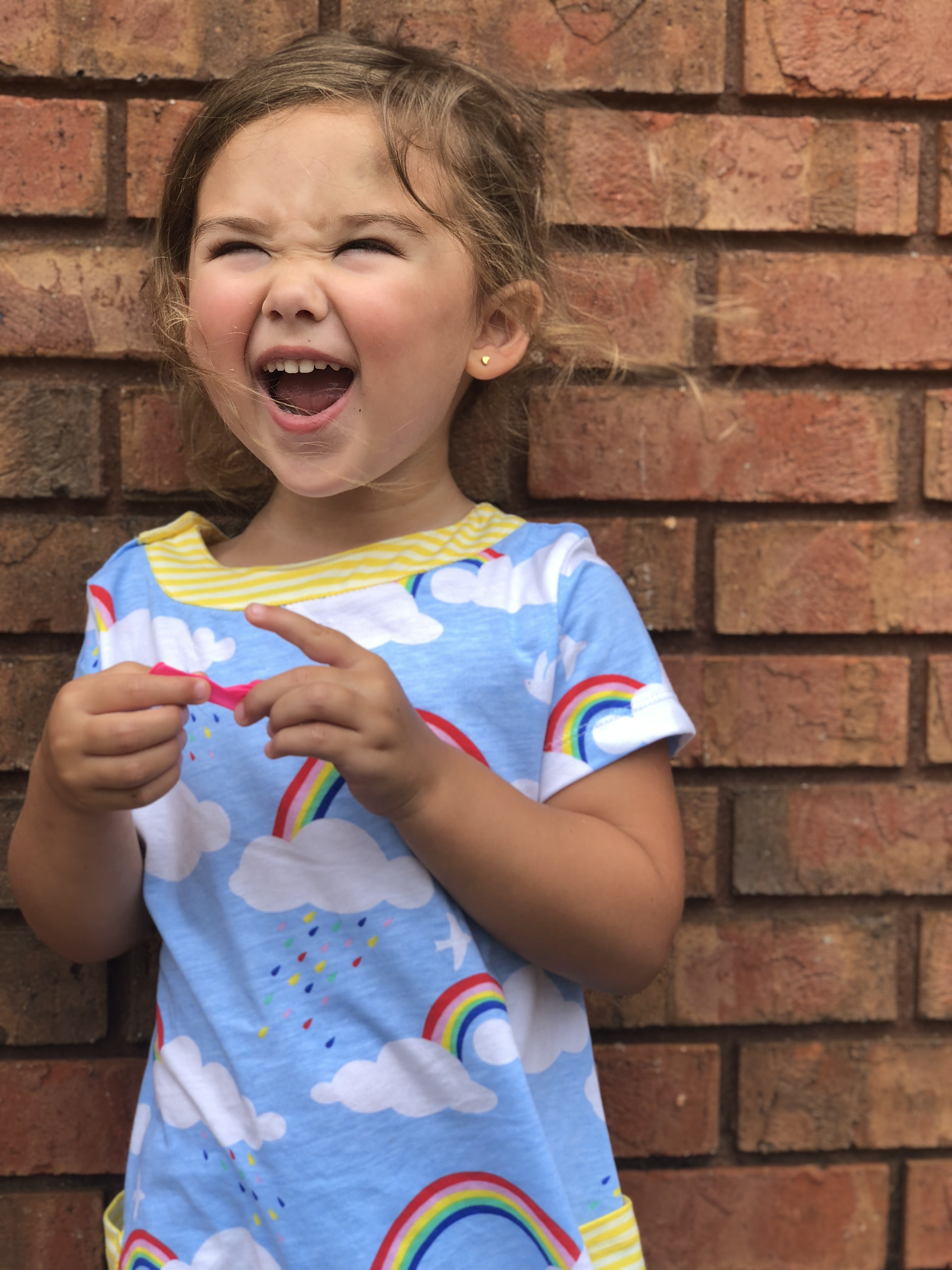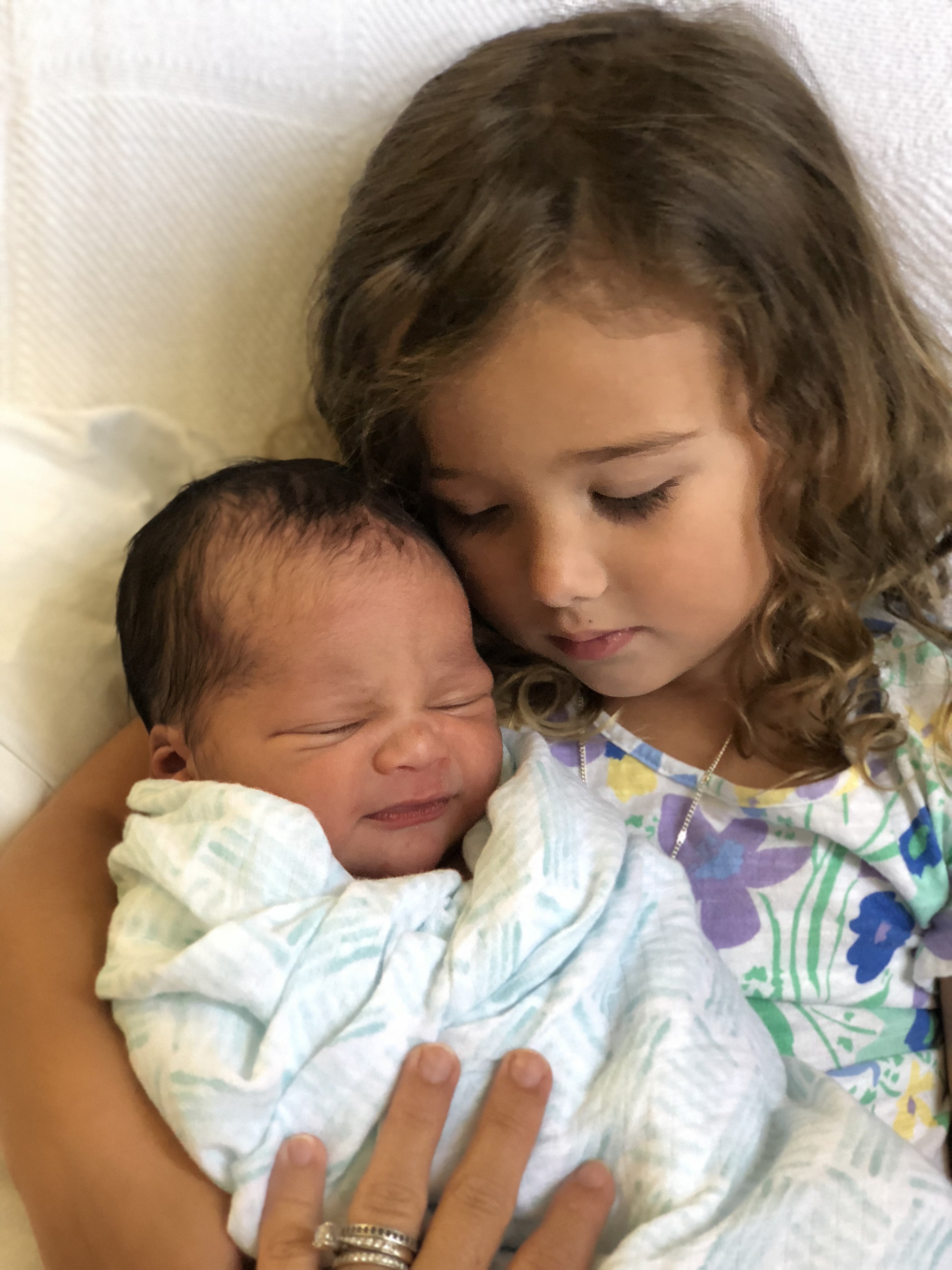 With her new cousin, Trey.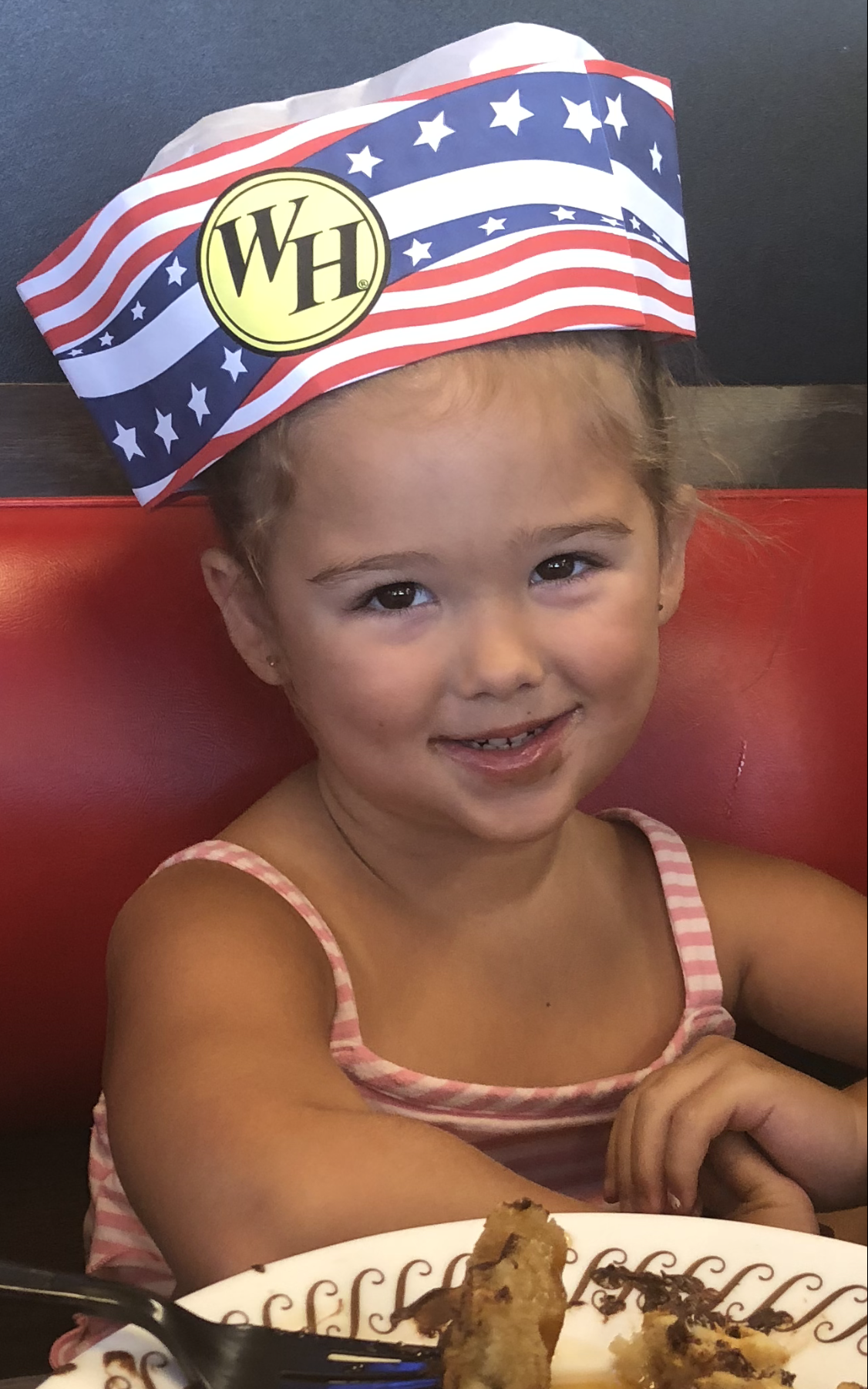 Her birthday breakfast, a chocolate chip waffle at Waffle House.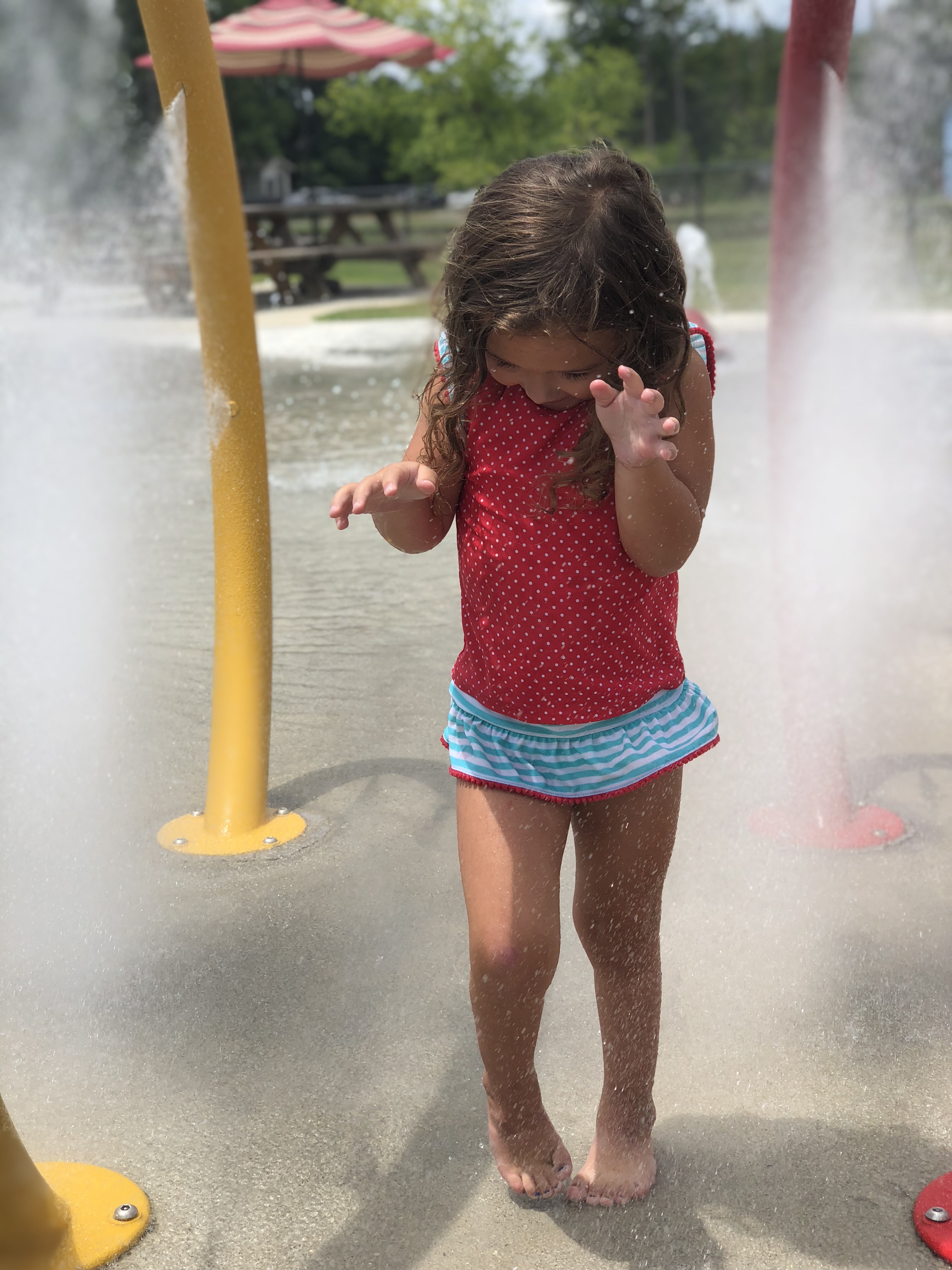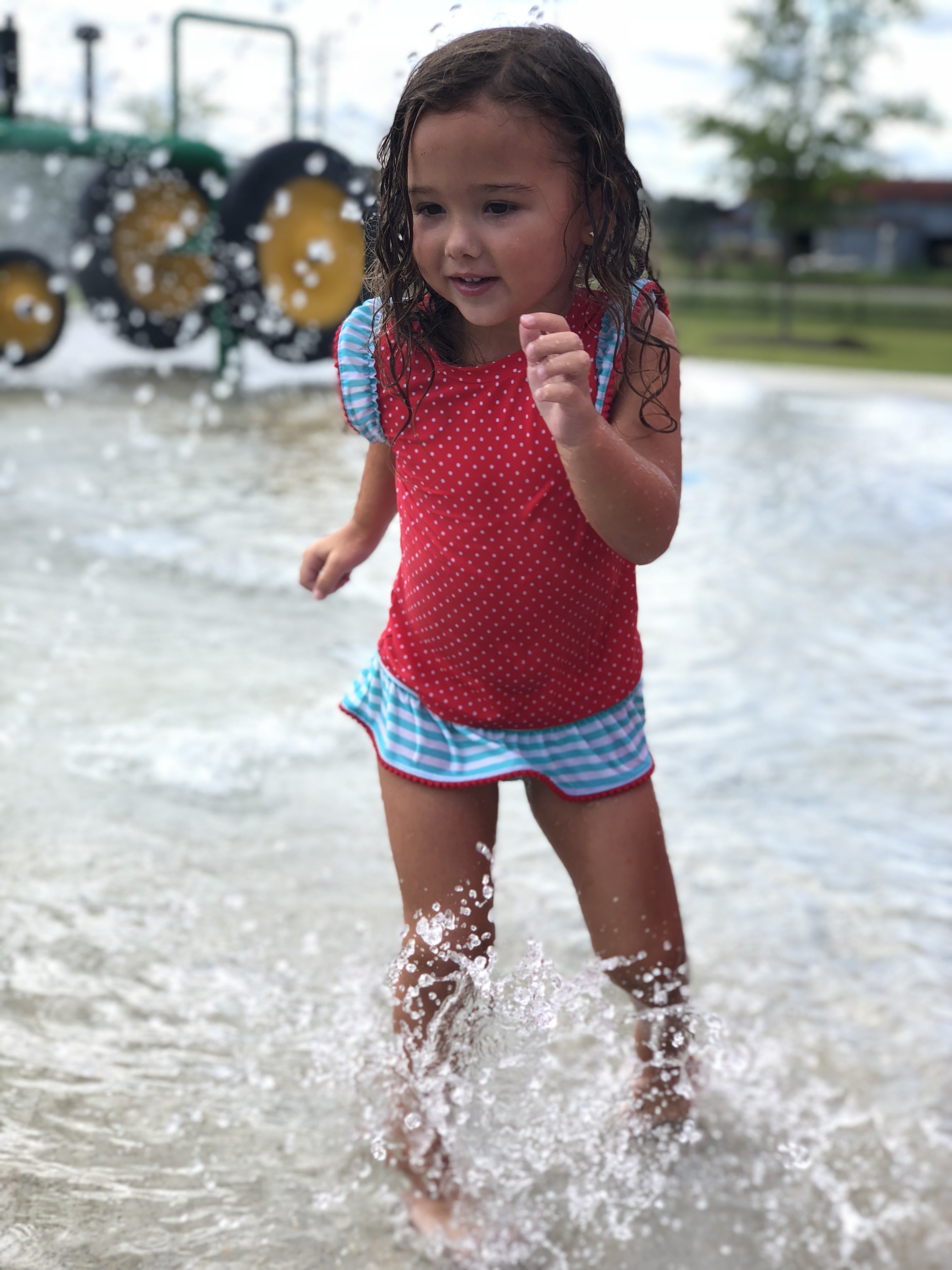 Playing at the splash pad. She loves water and making new friends.