It's too hard to believe that our baby girl is now four years old! She's more than Justin and I could have ever imagined. She's sweet, kind, bossy, imaginative, vibrant, and joyful. She has more sass than I thought humanly possible! She's truly one of a kind. We are so happy Joy Belle is ours and that the Lord entrusted her to us.
Every little thing you do is magical, Joy Belle. I hope your birthday wishes to become a princess, dance with fairies, ride a unicorn, swim with mermaids, and paint rainbows, all come true! Your dreams are big, but your heart is bigger. Happy Birthday, my sweet girl. I can't believe you are F O U R.
The day couldn't have been more perfect! Joy Belle was extra pleased with all of the decor, food, cake, and cupcakes. Per her request, we had a spread of tacos, rice, and black beans – her favorites. And over-the-moon to spend the evening with her friends! Before falling asleep that night, she told me it was the best day and party ever.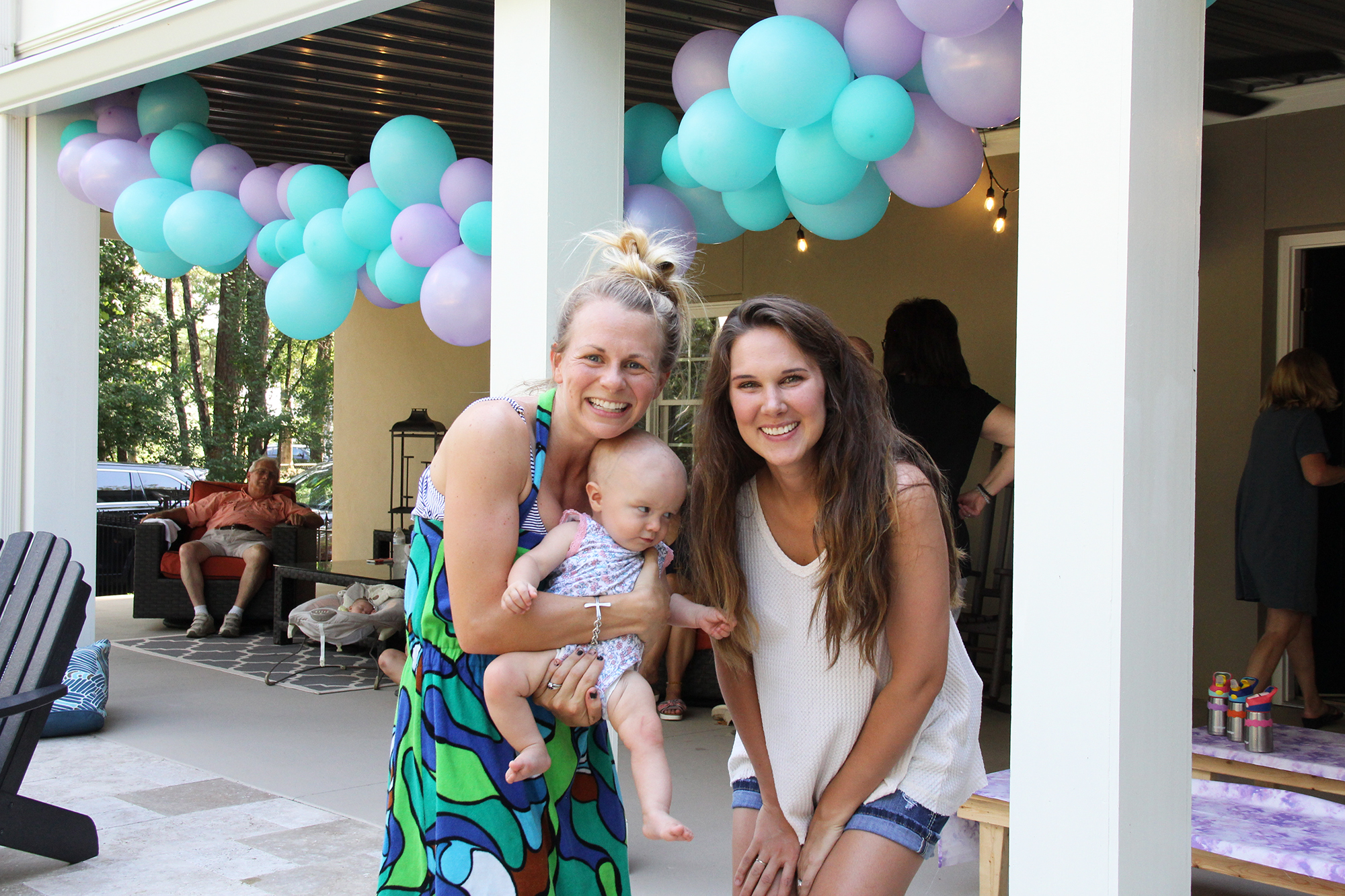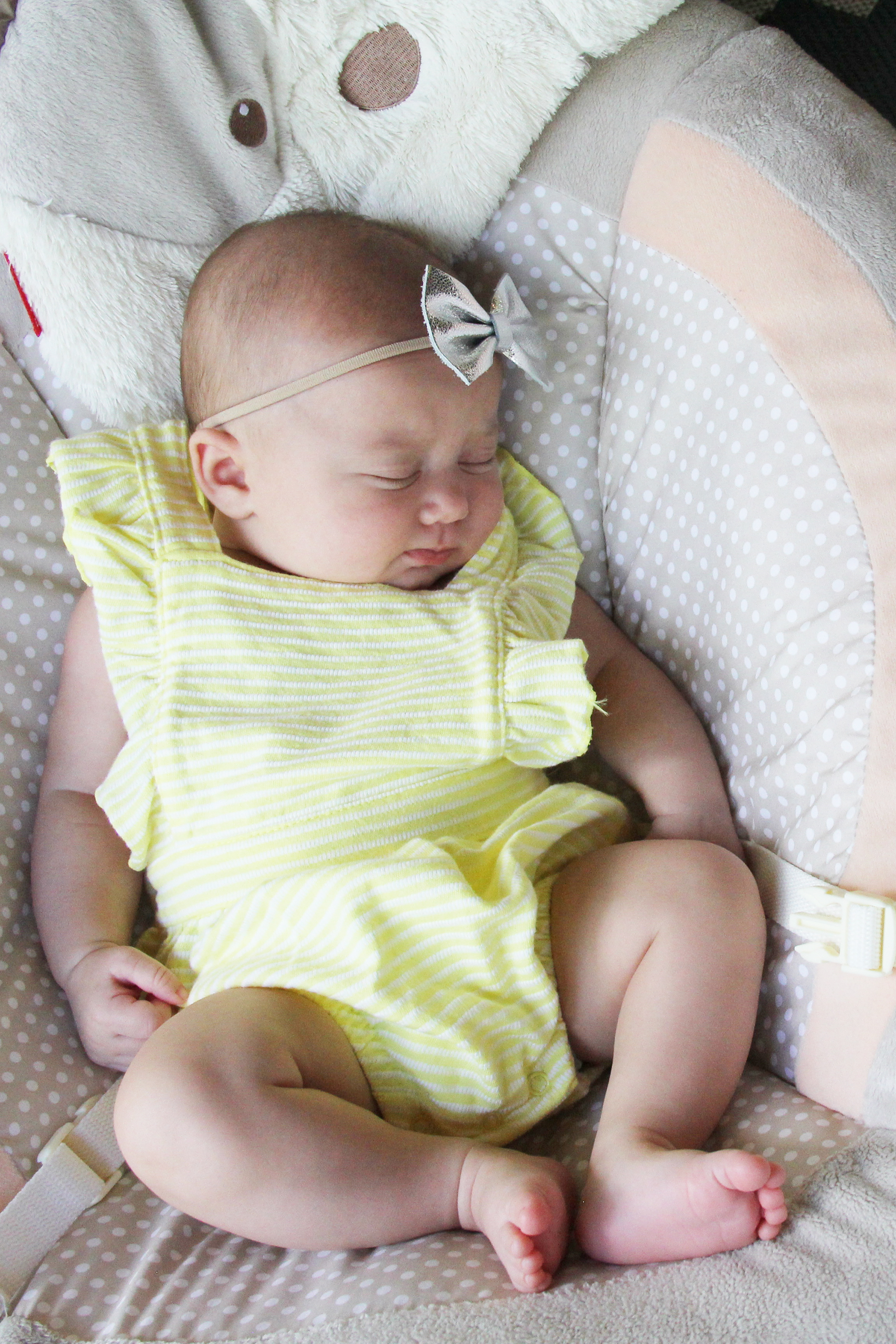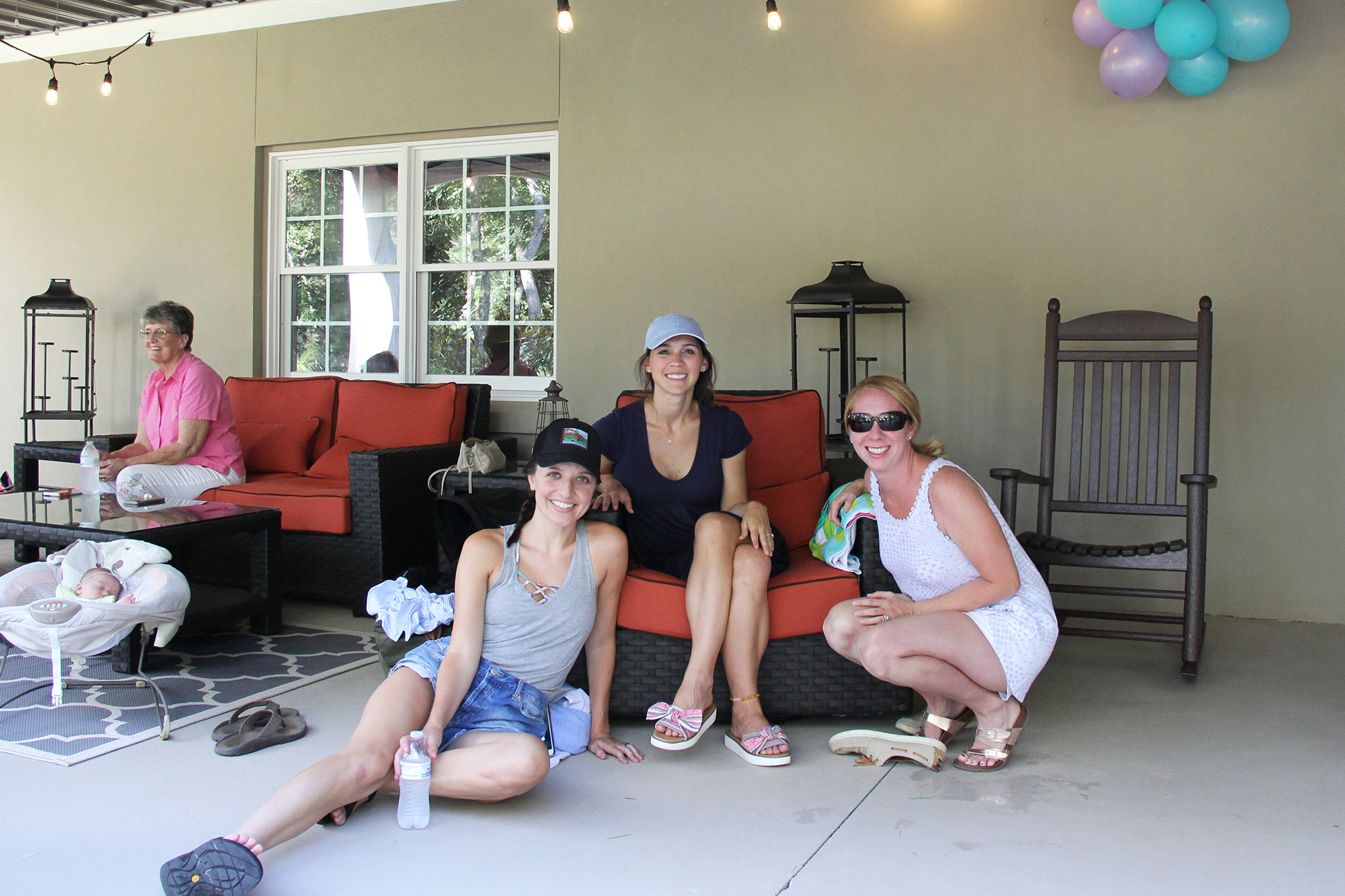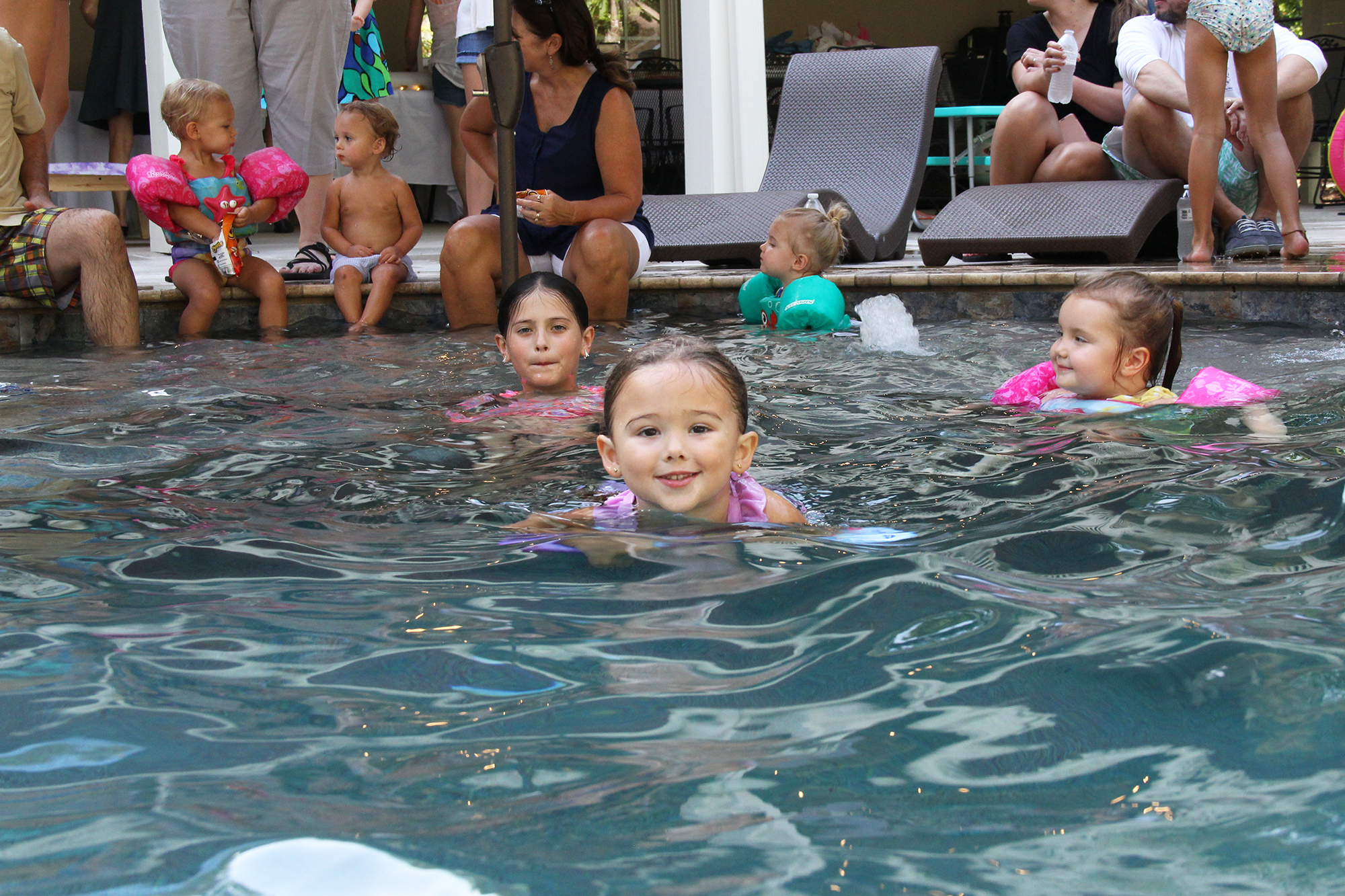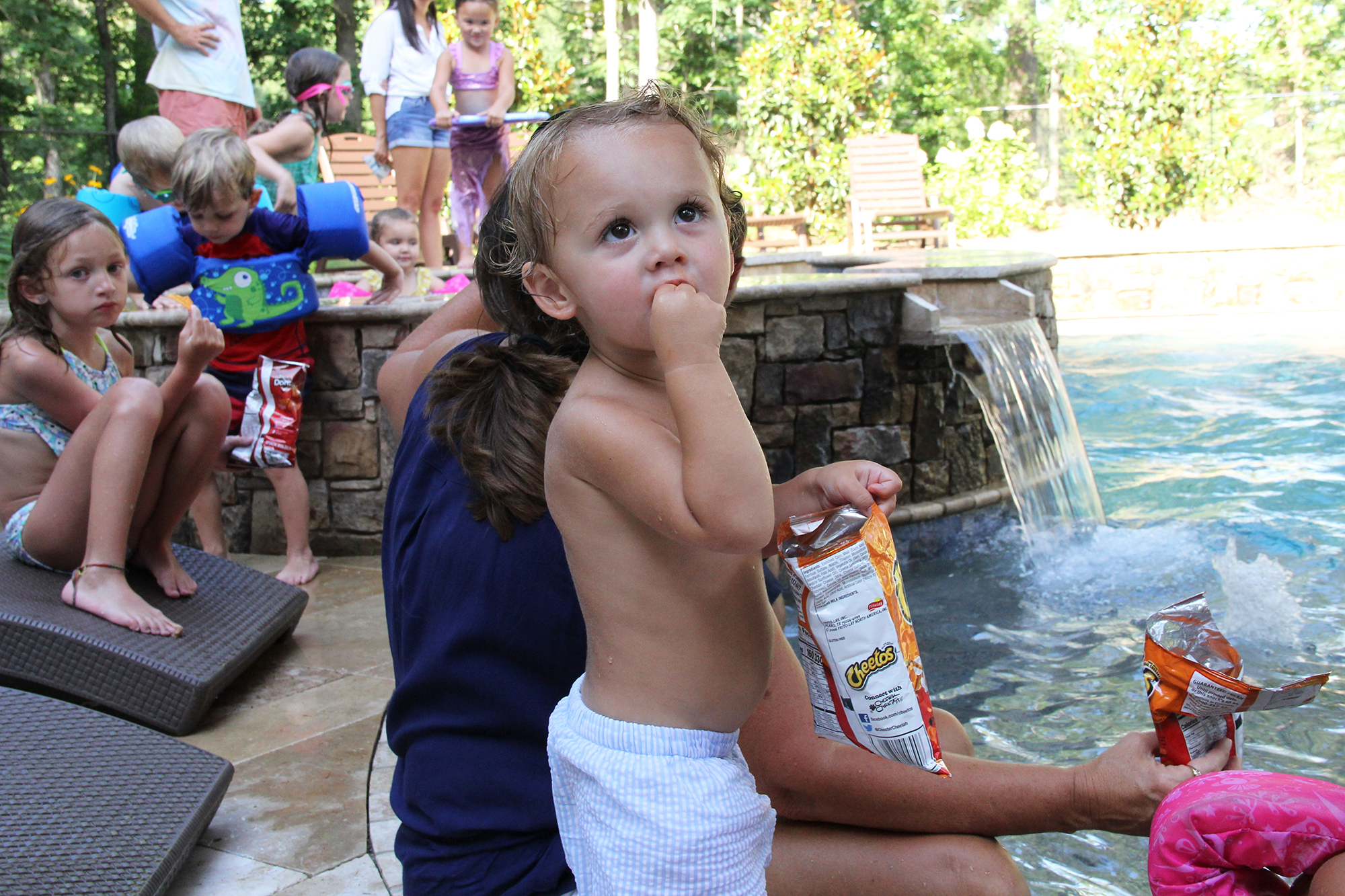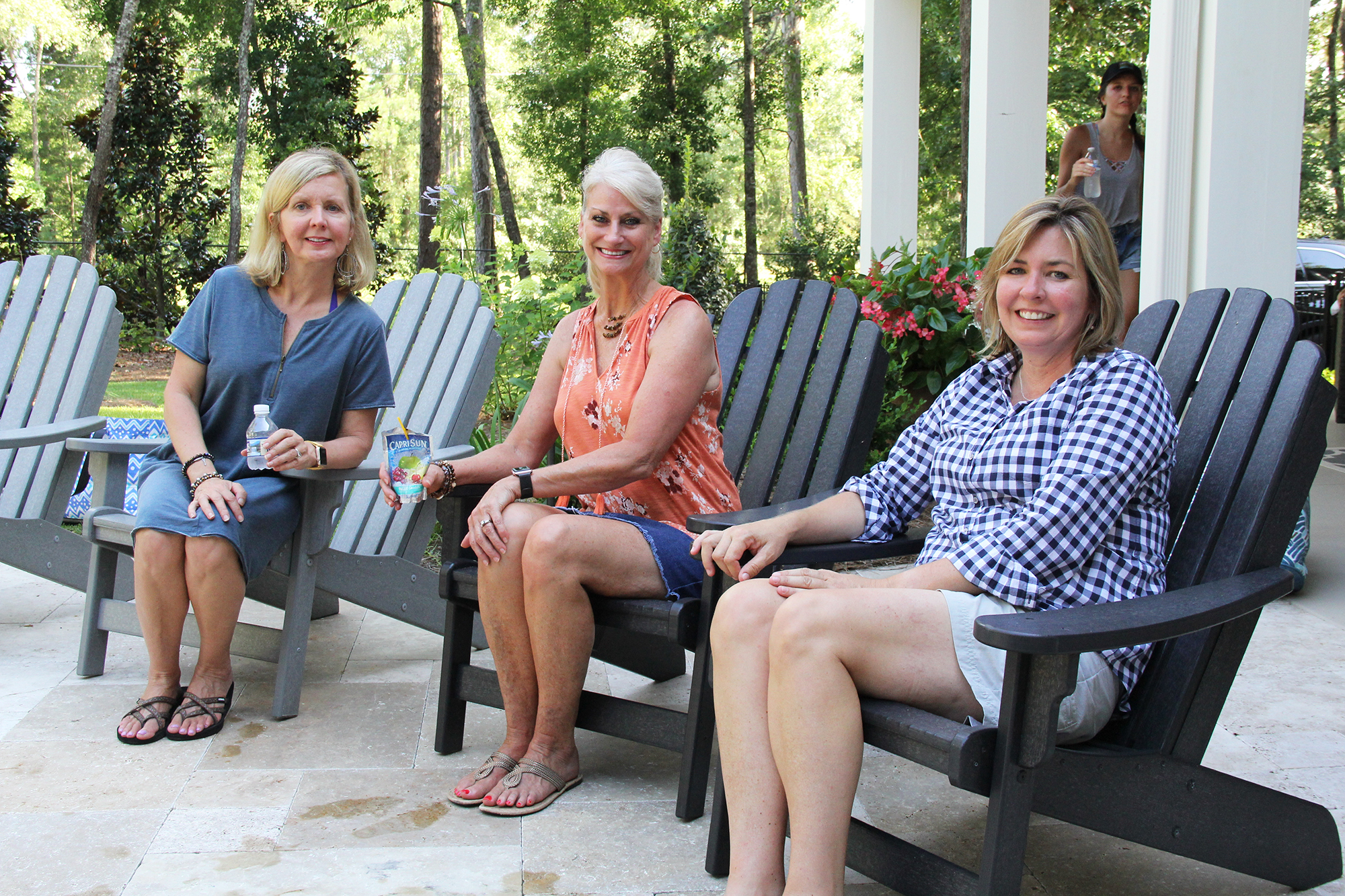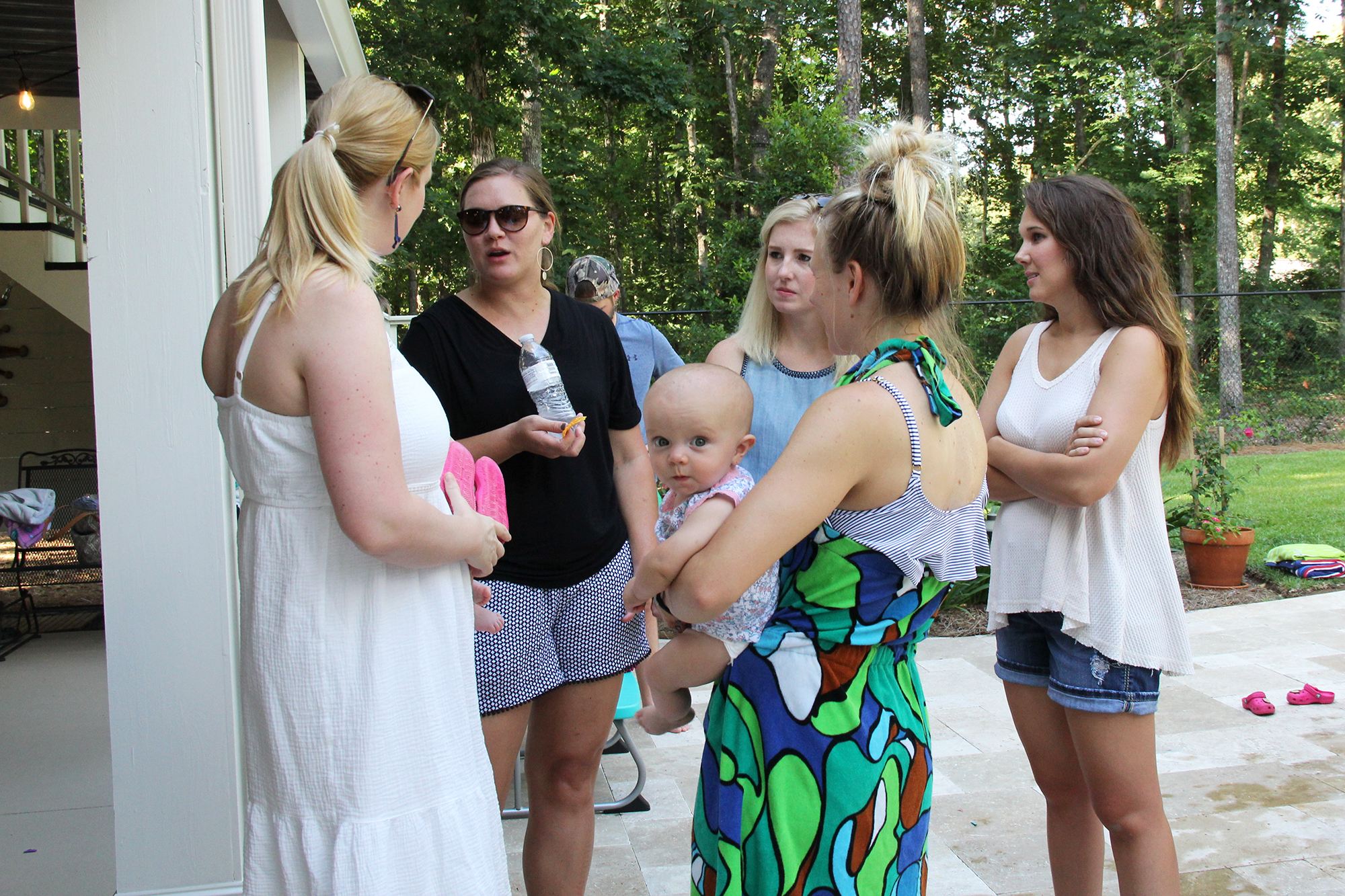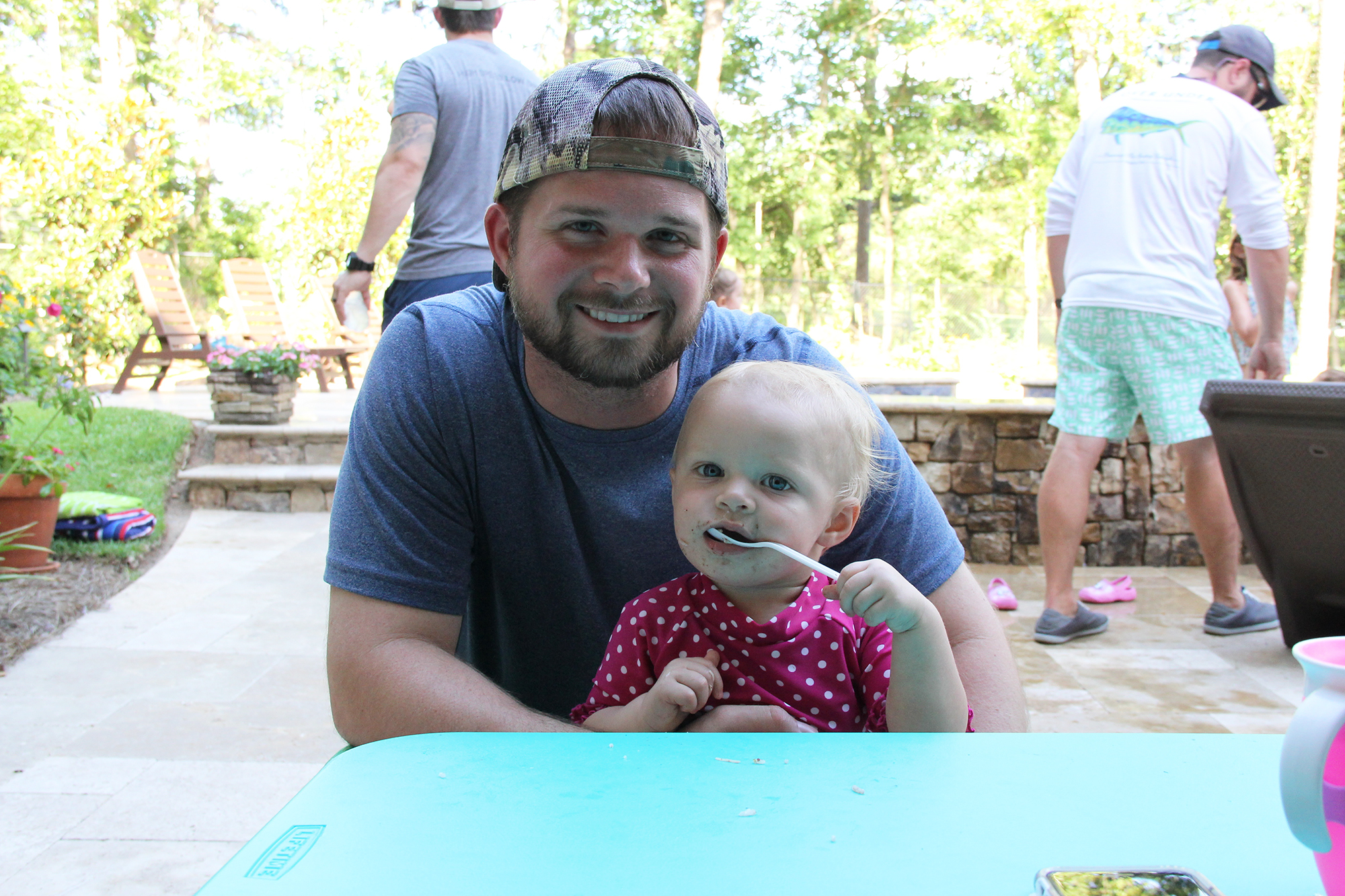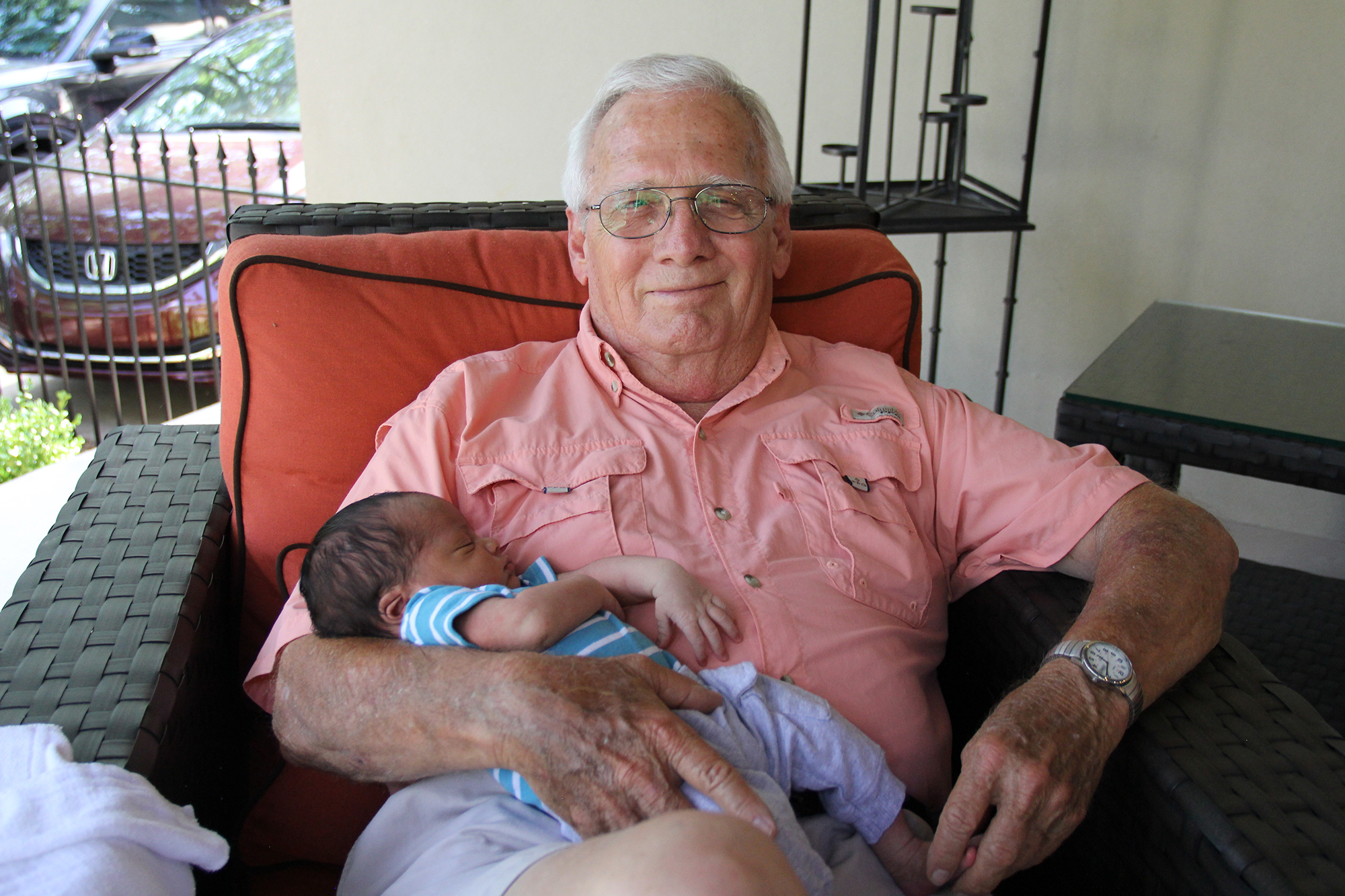 My Papa (my mom's dad) meeting his 10th grandchild for the first time!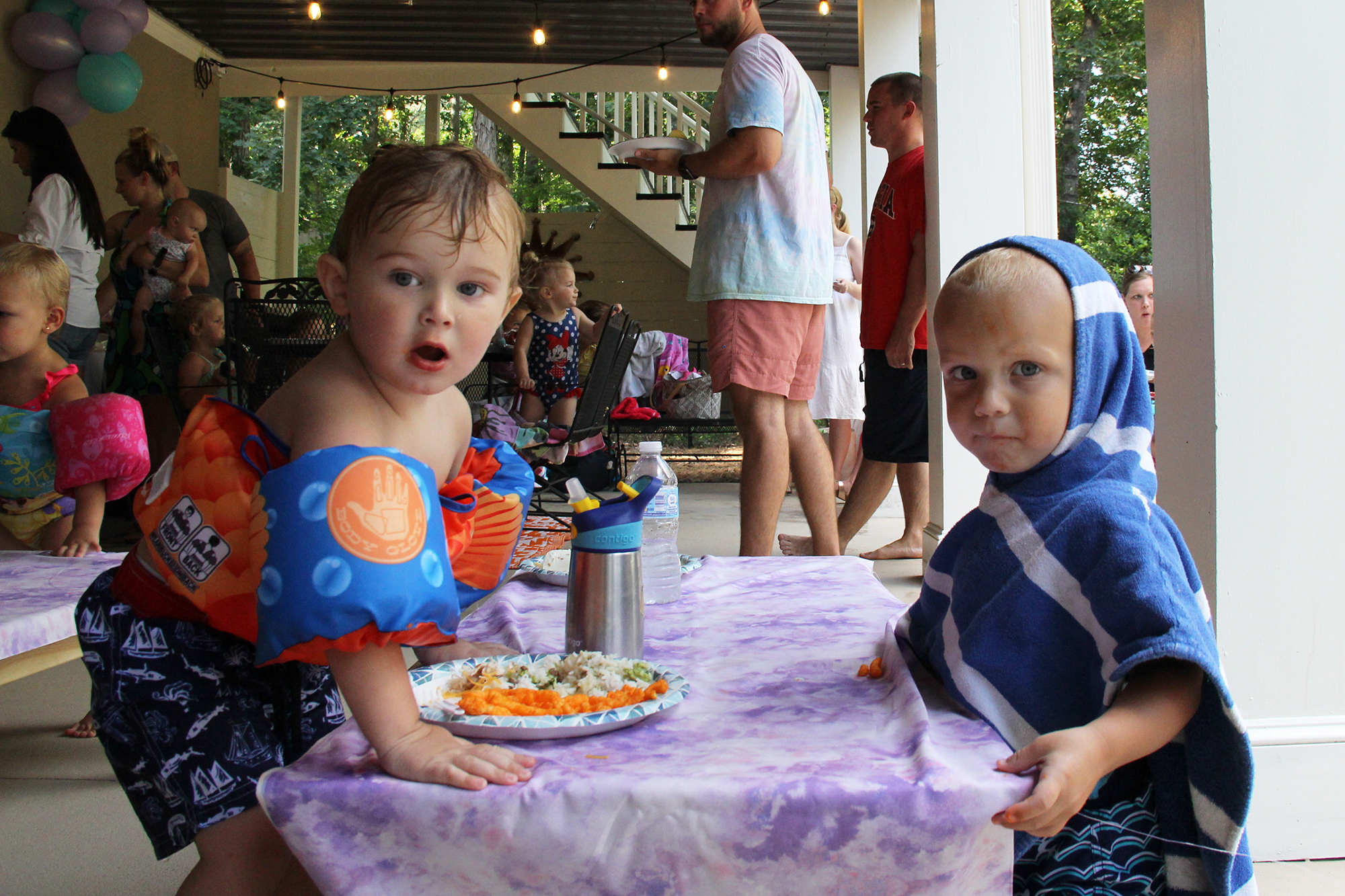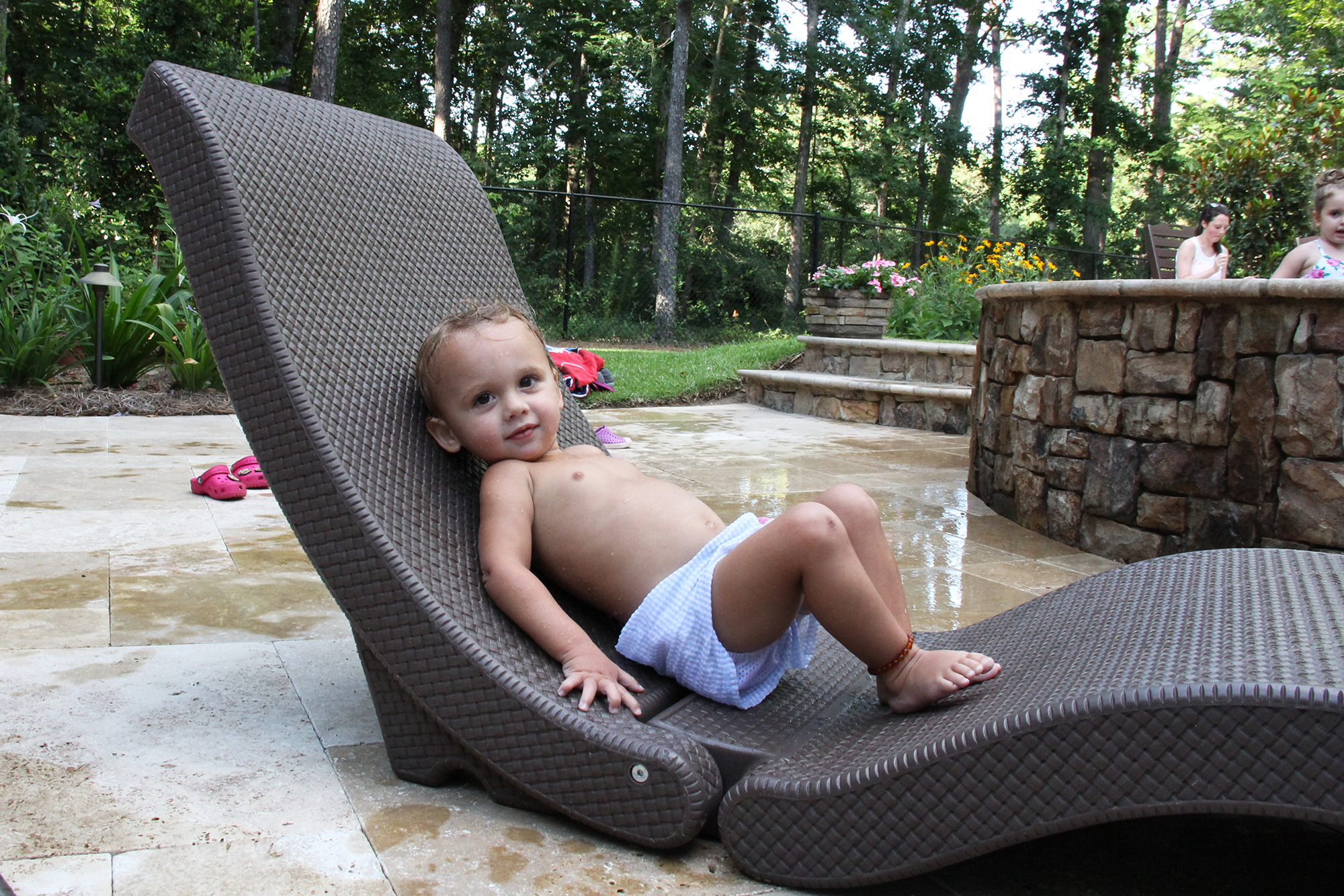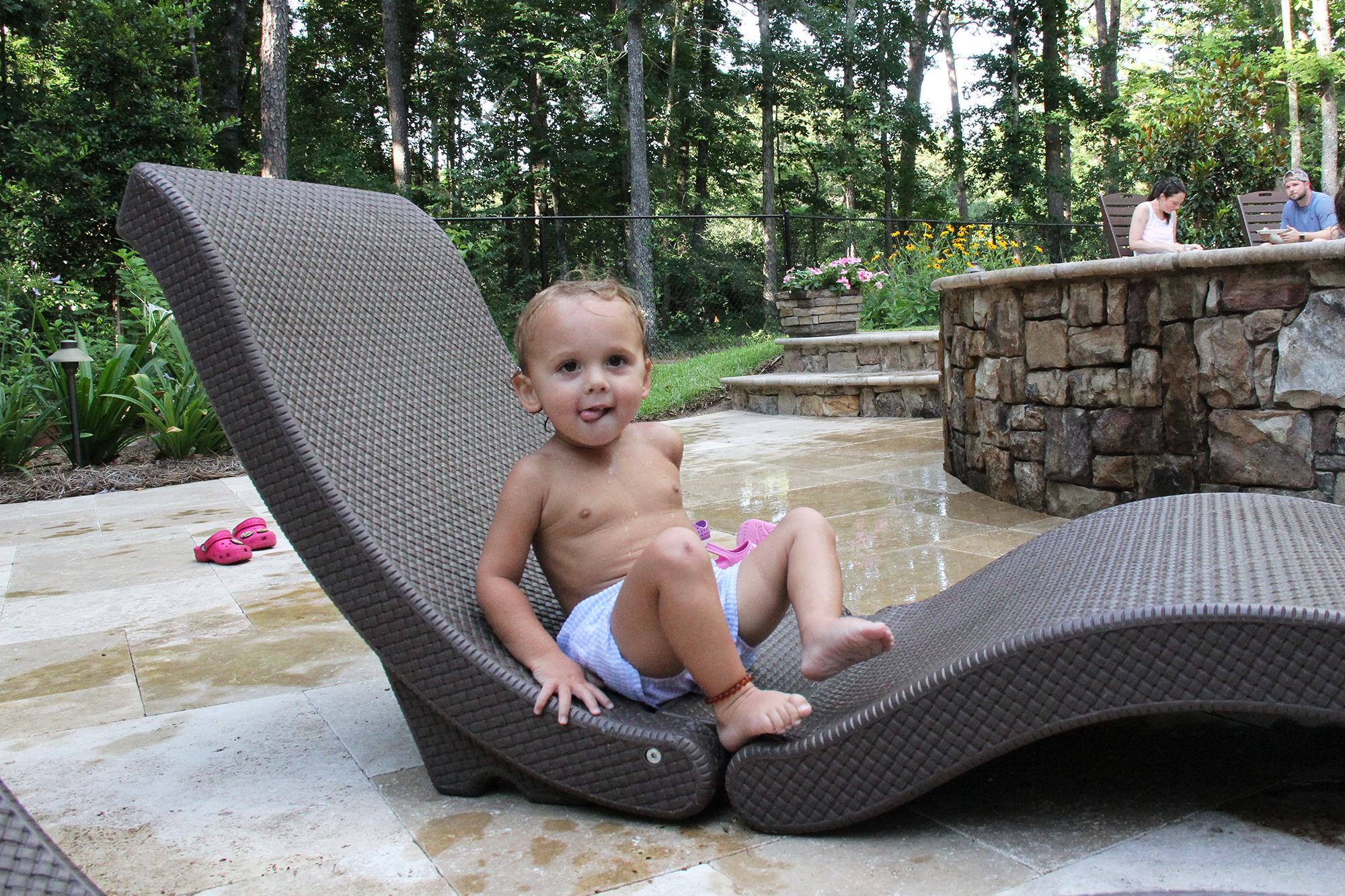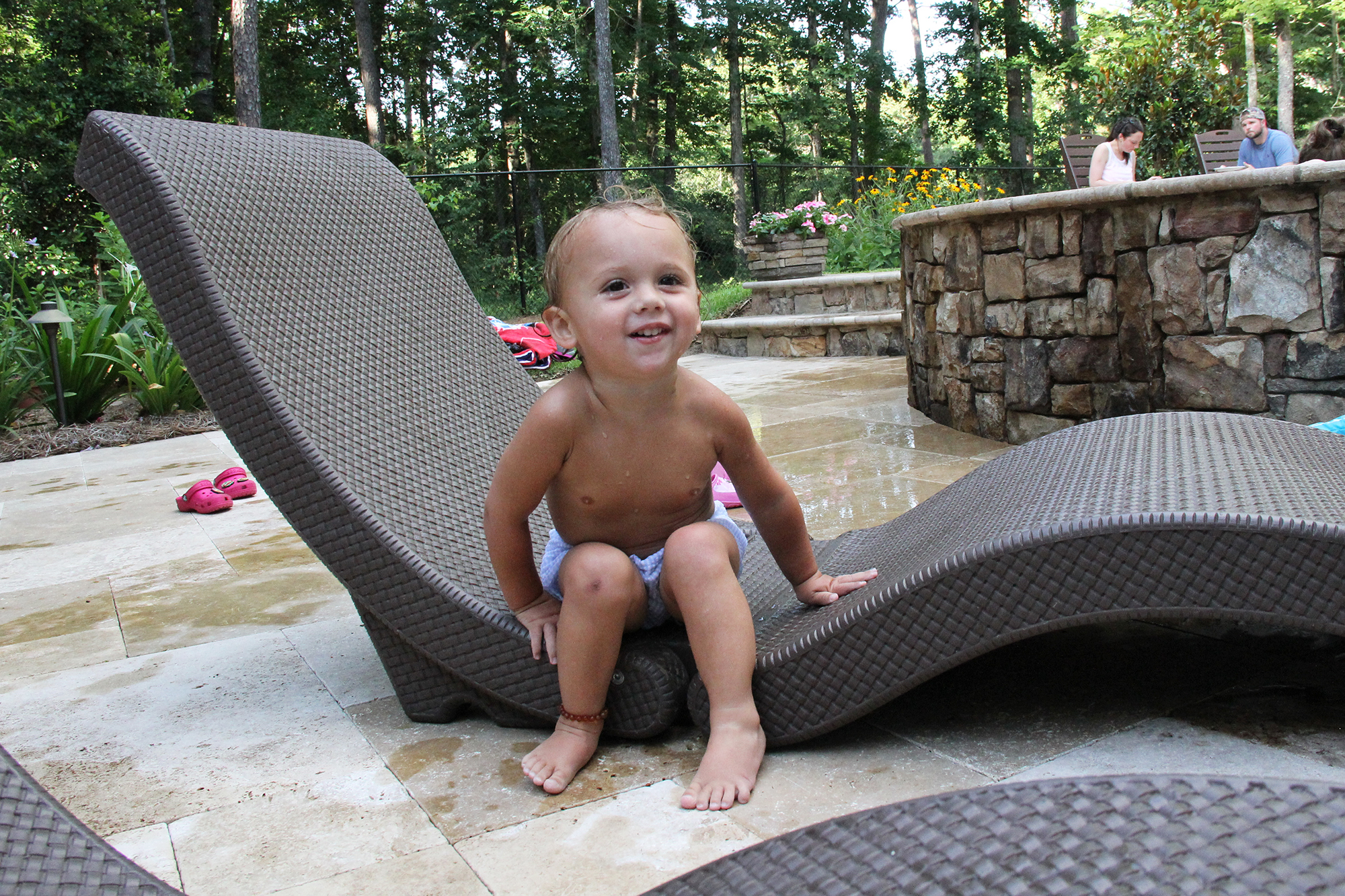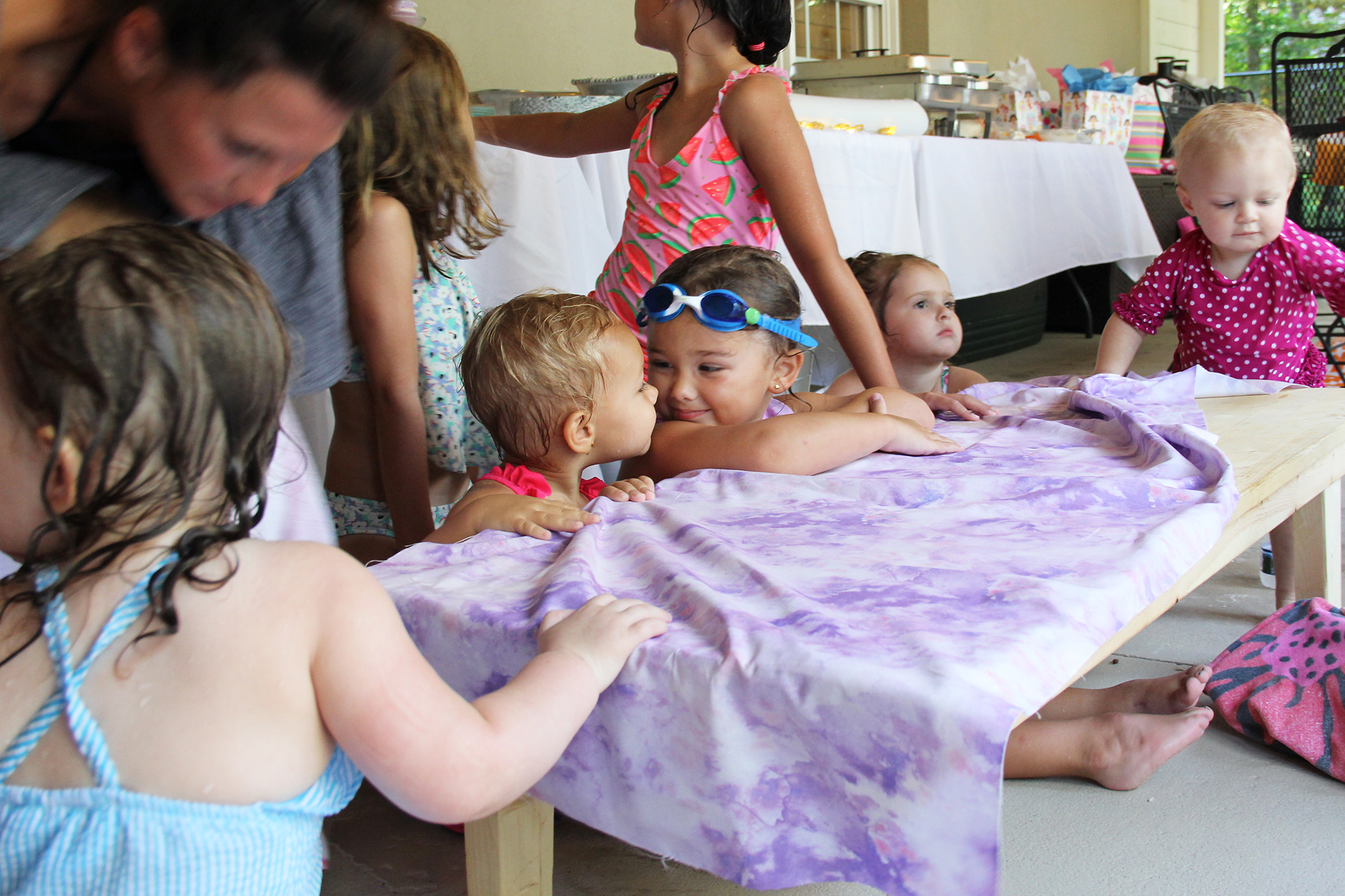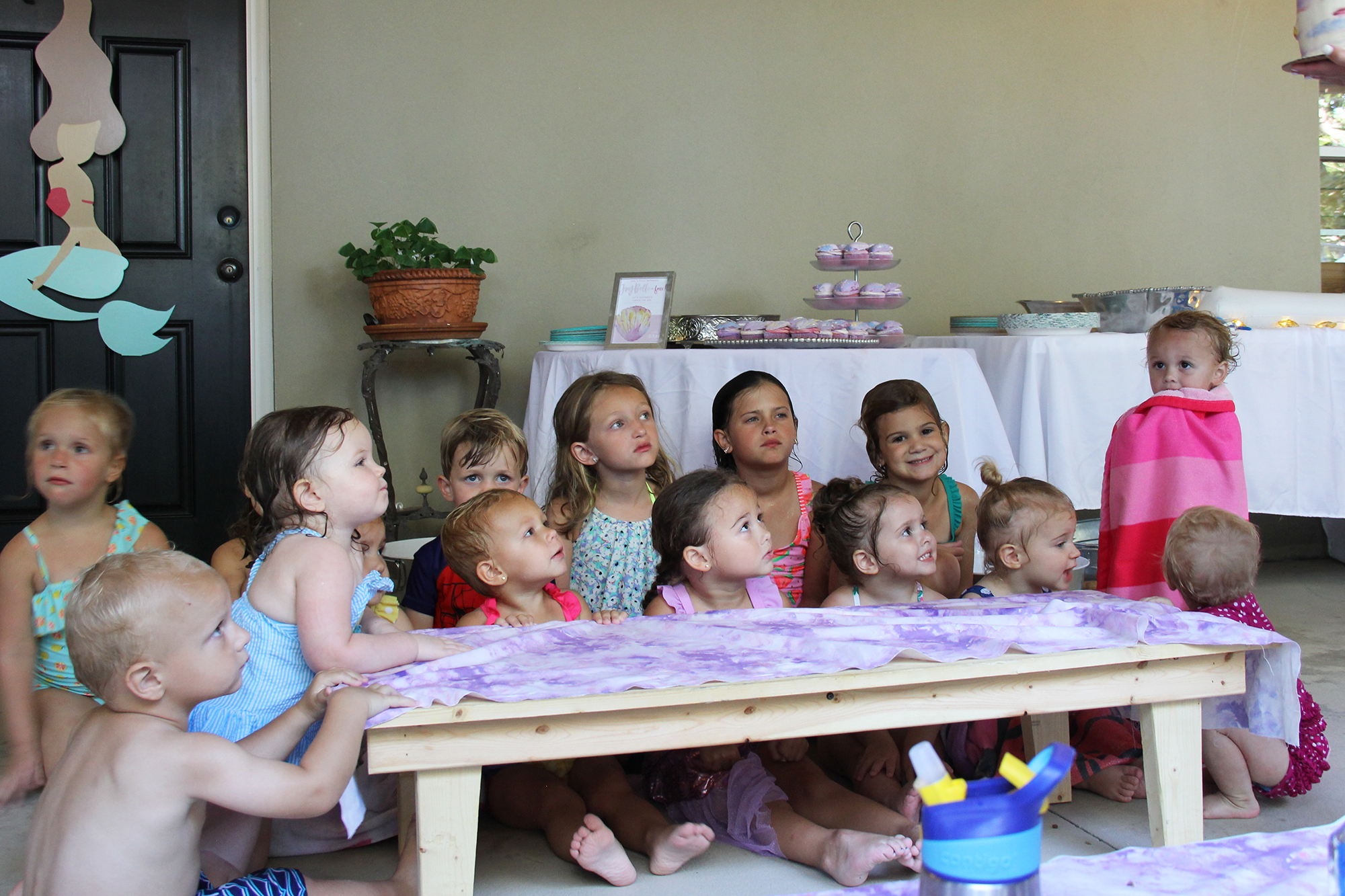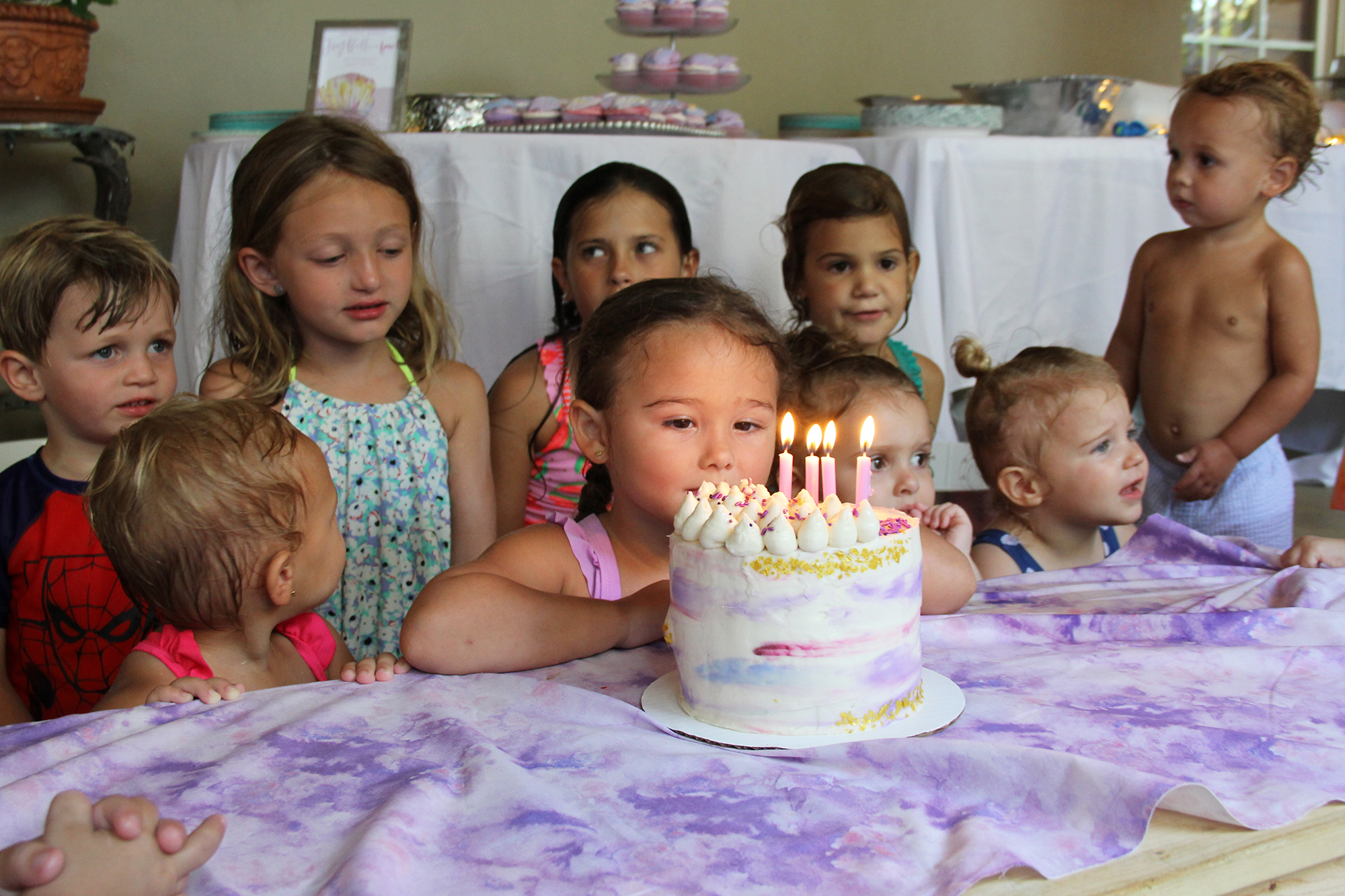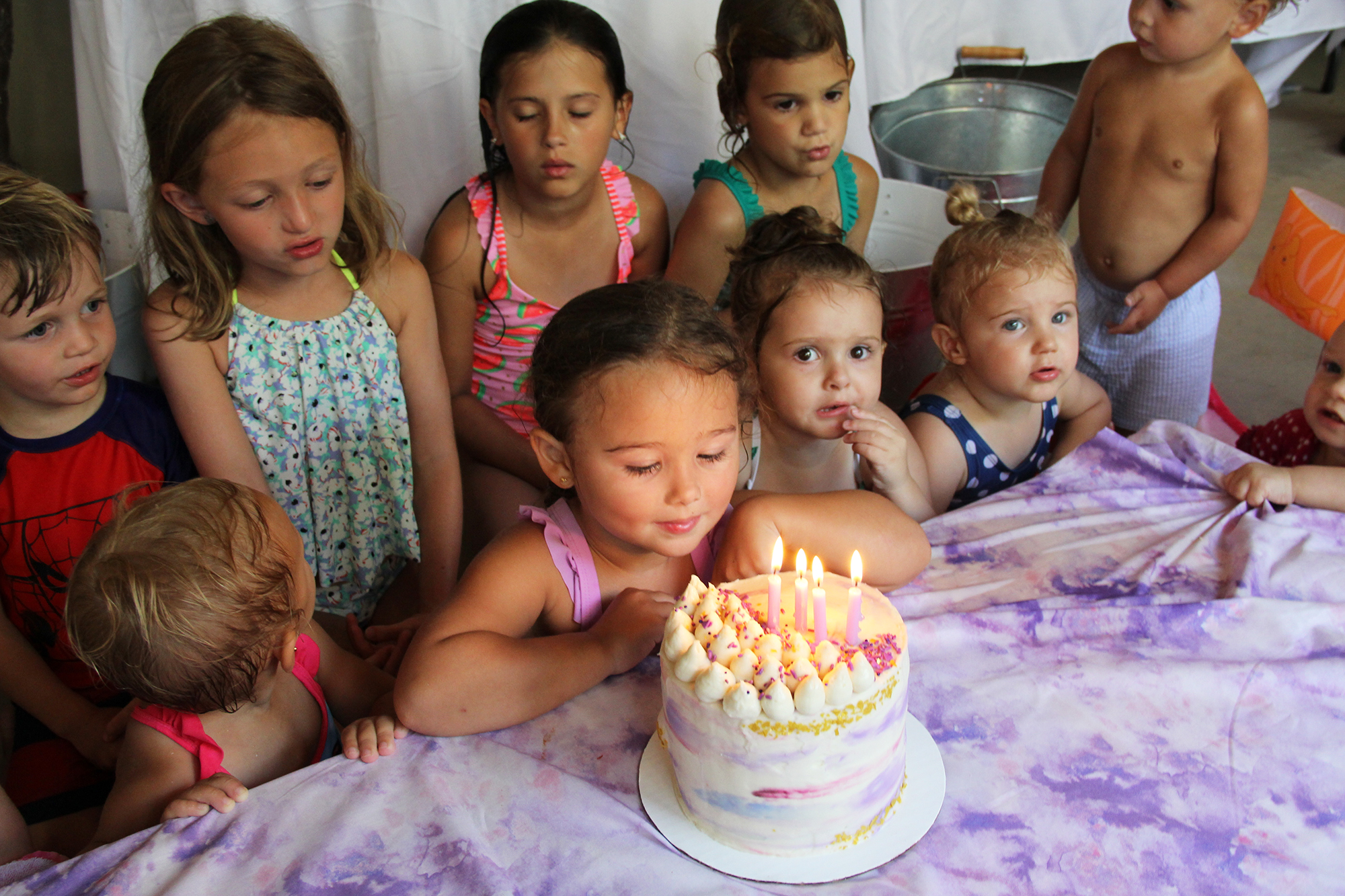 Her sweet smile at her admiration for her cake! She let me know later that I forgot to add the mermaid to the top, but I knew that was coming. She's very particular with what she envisions for a birthday party.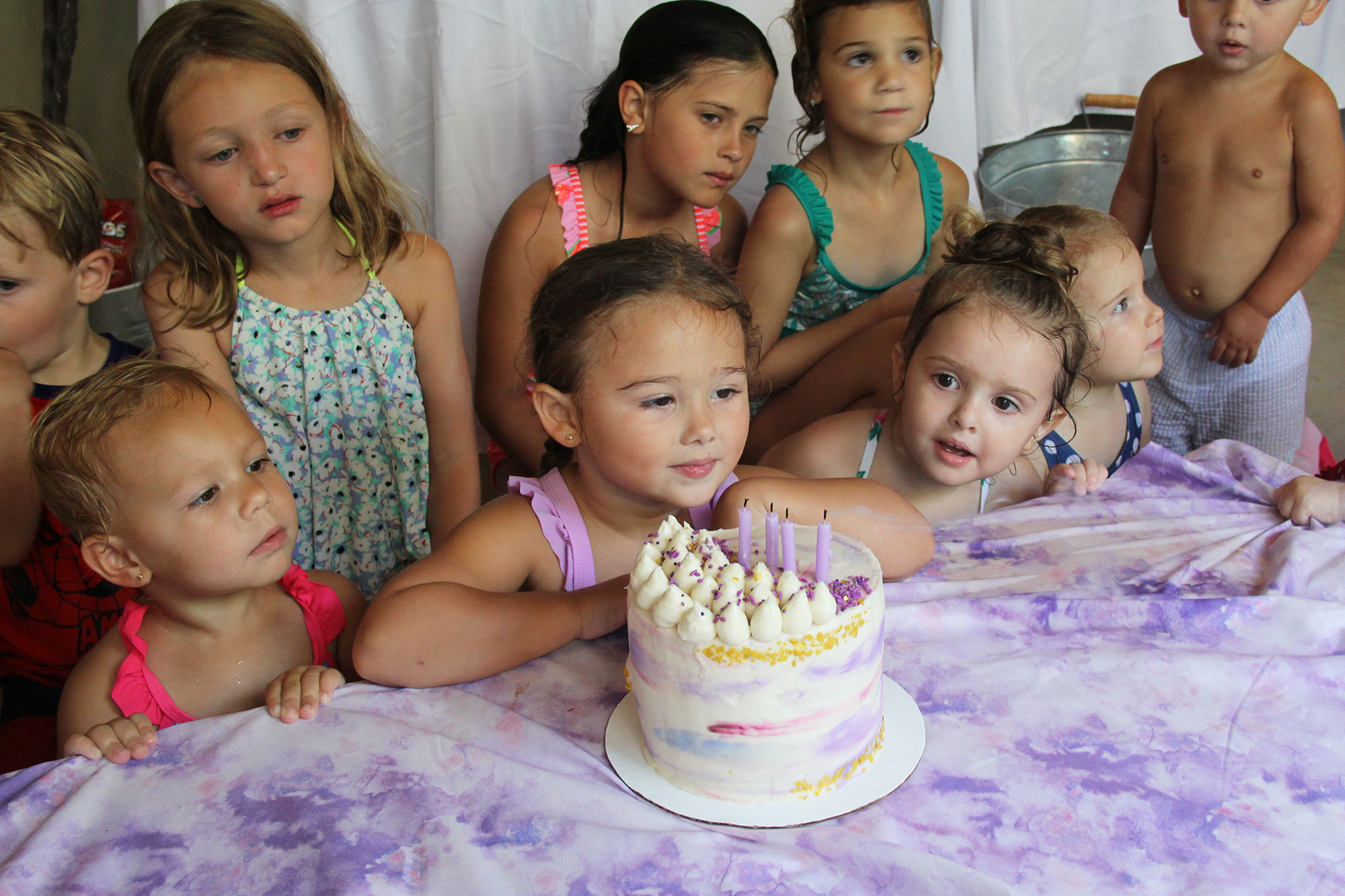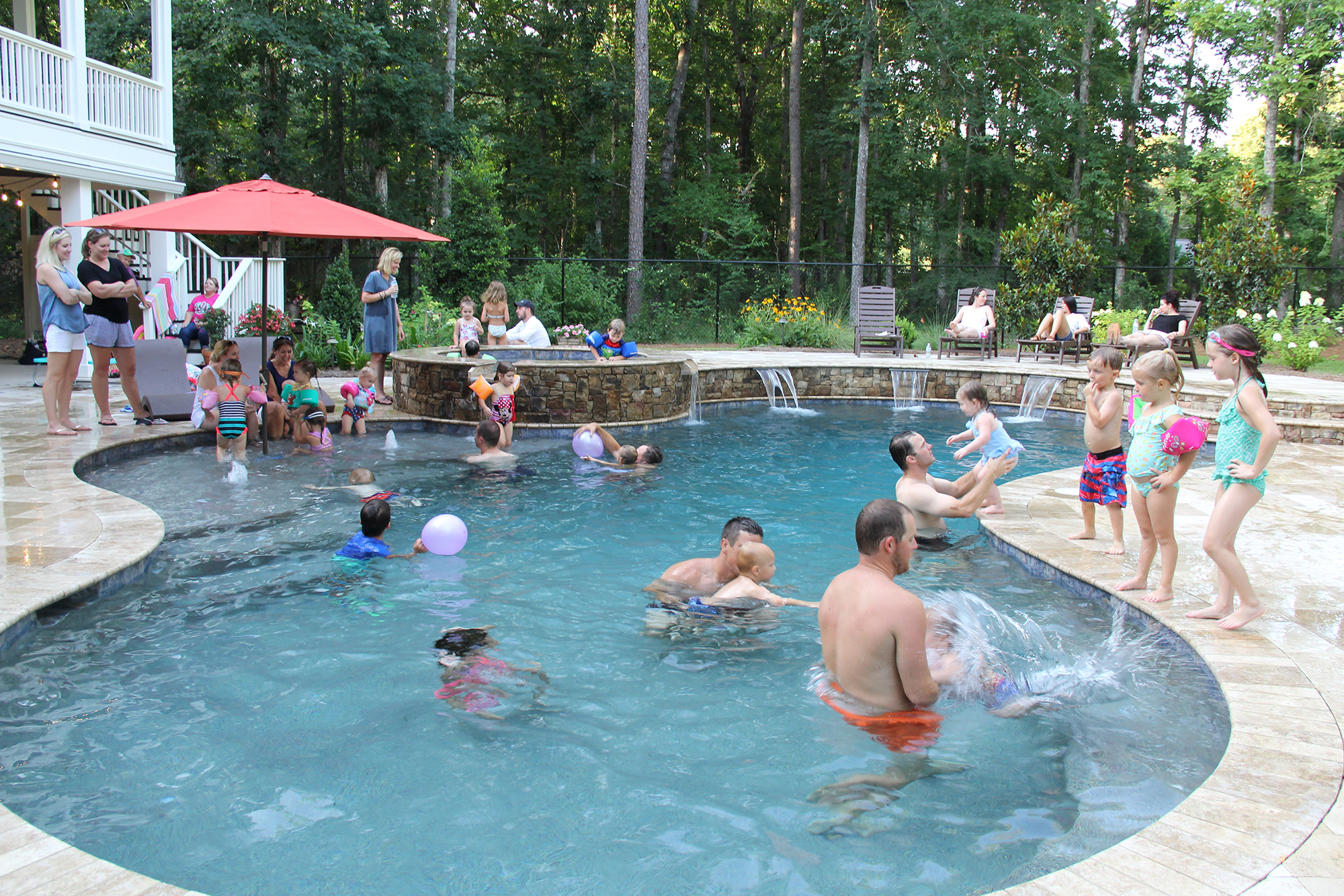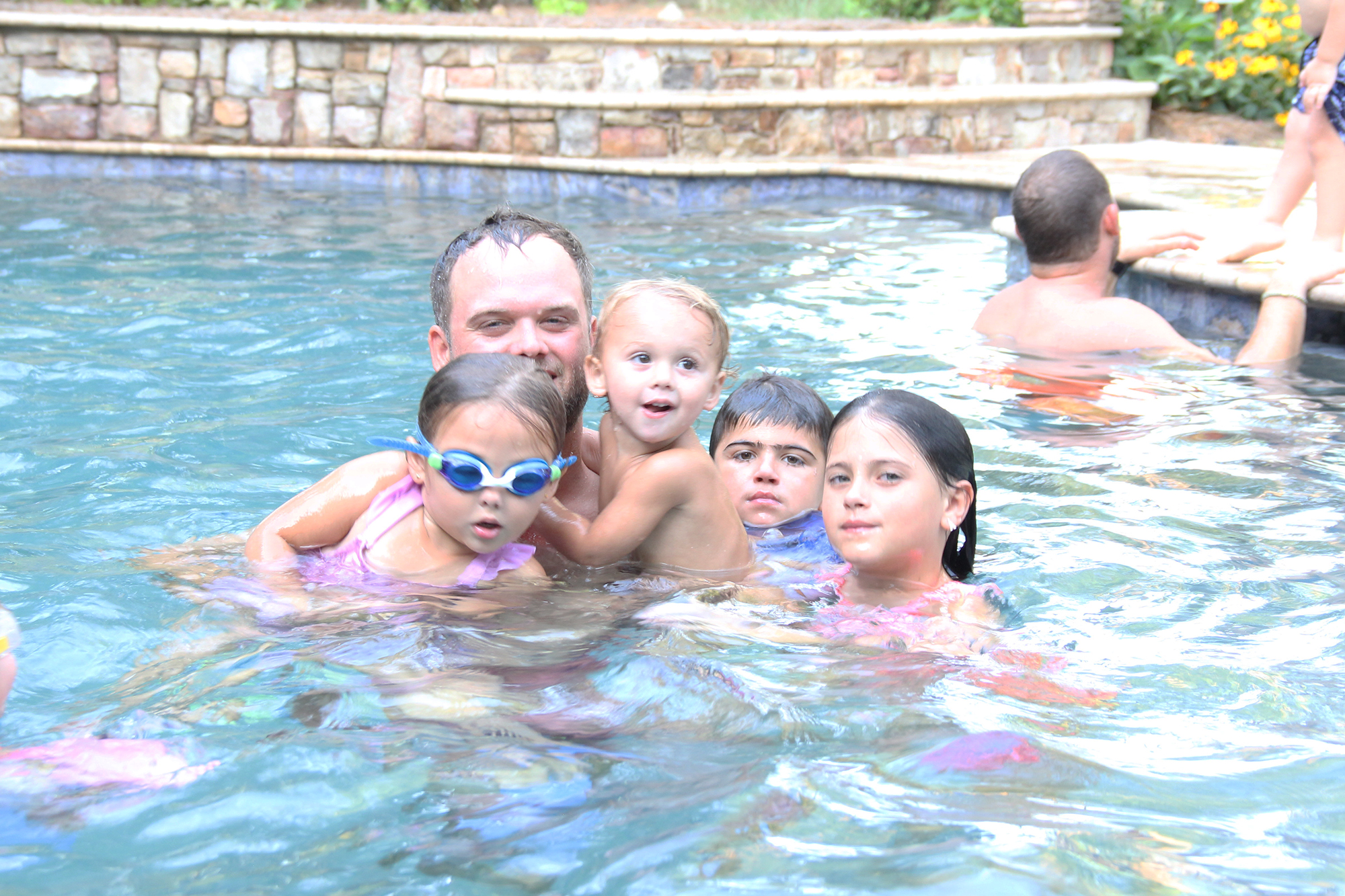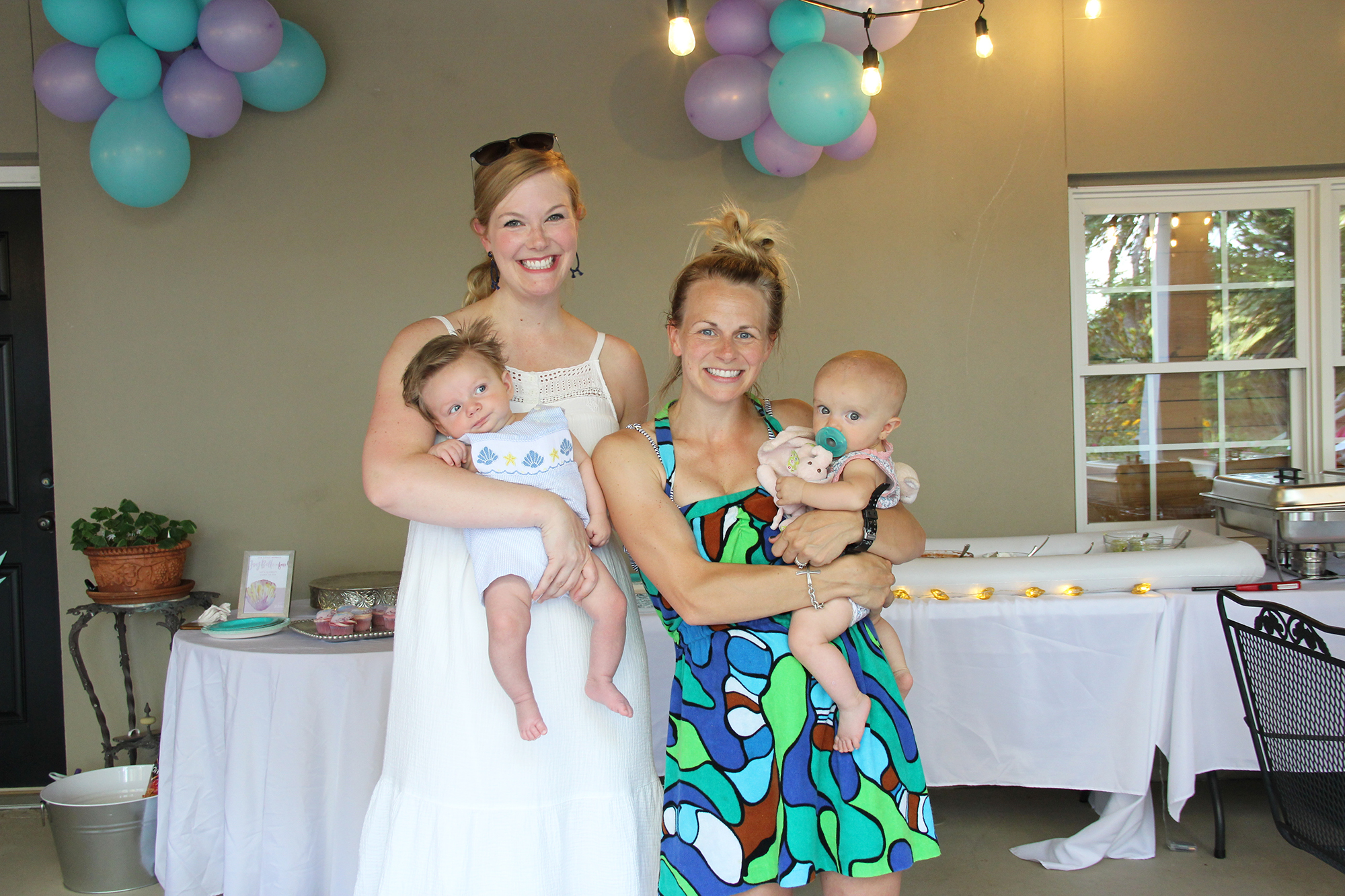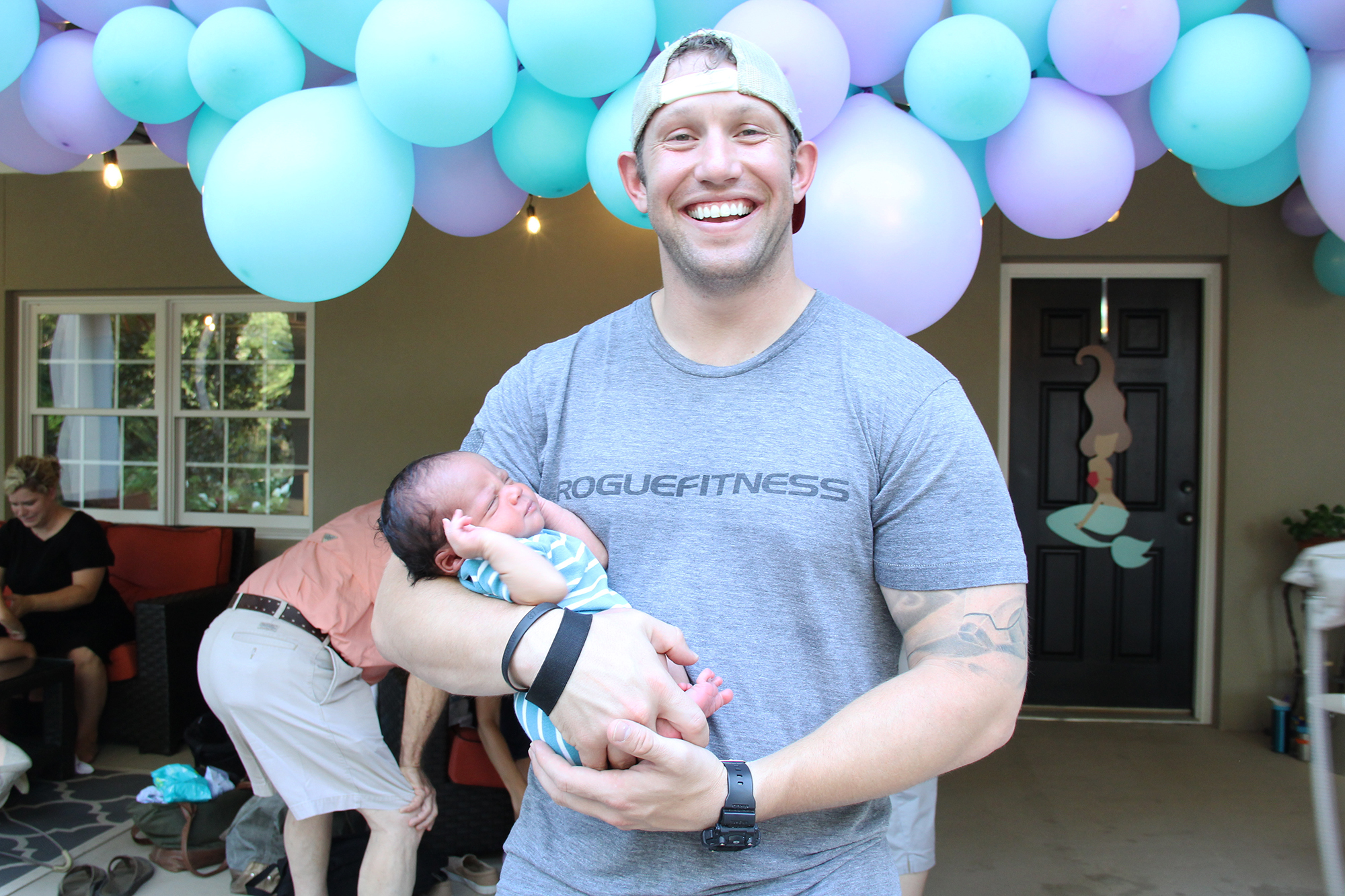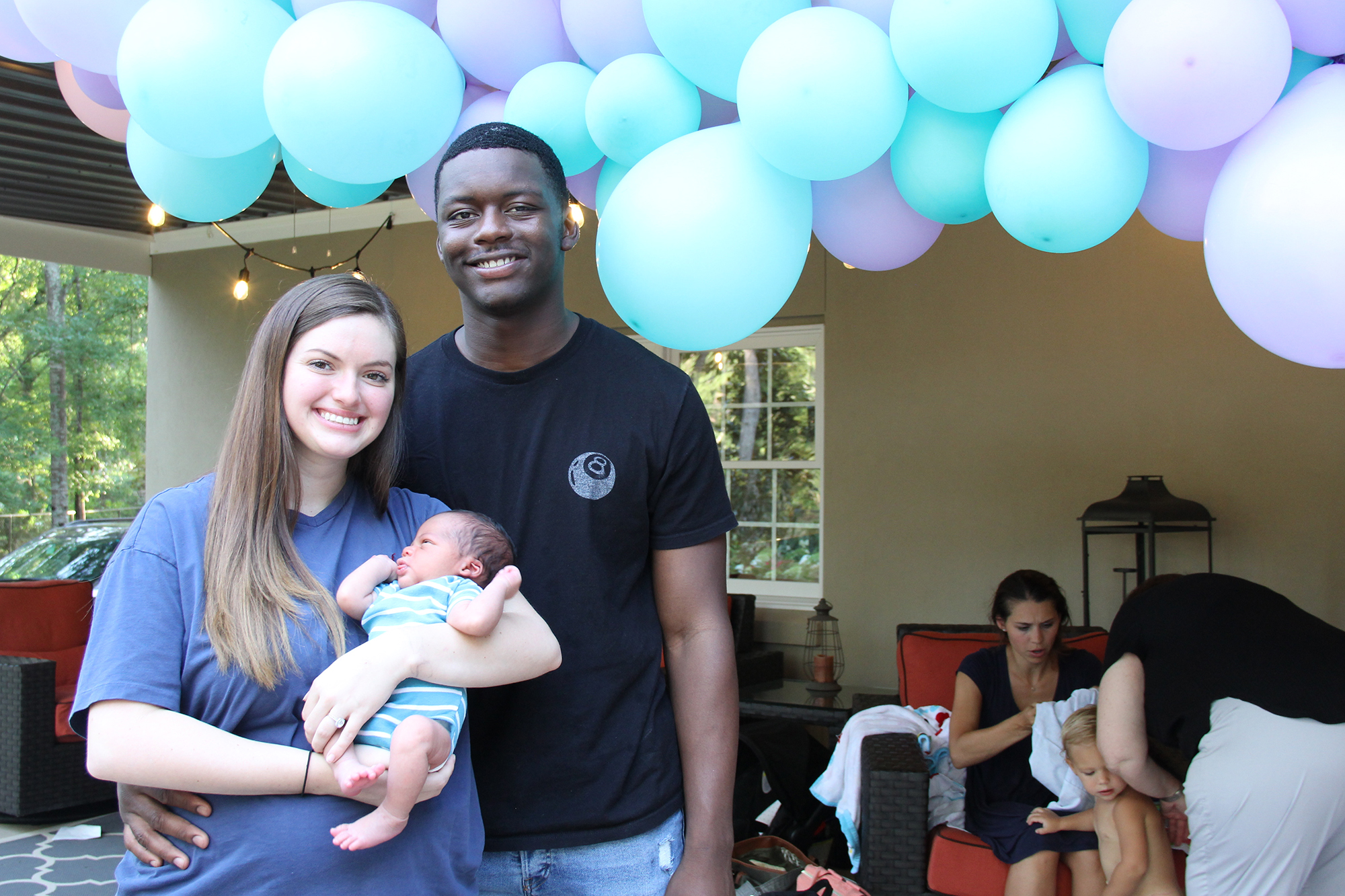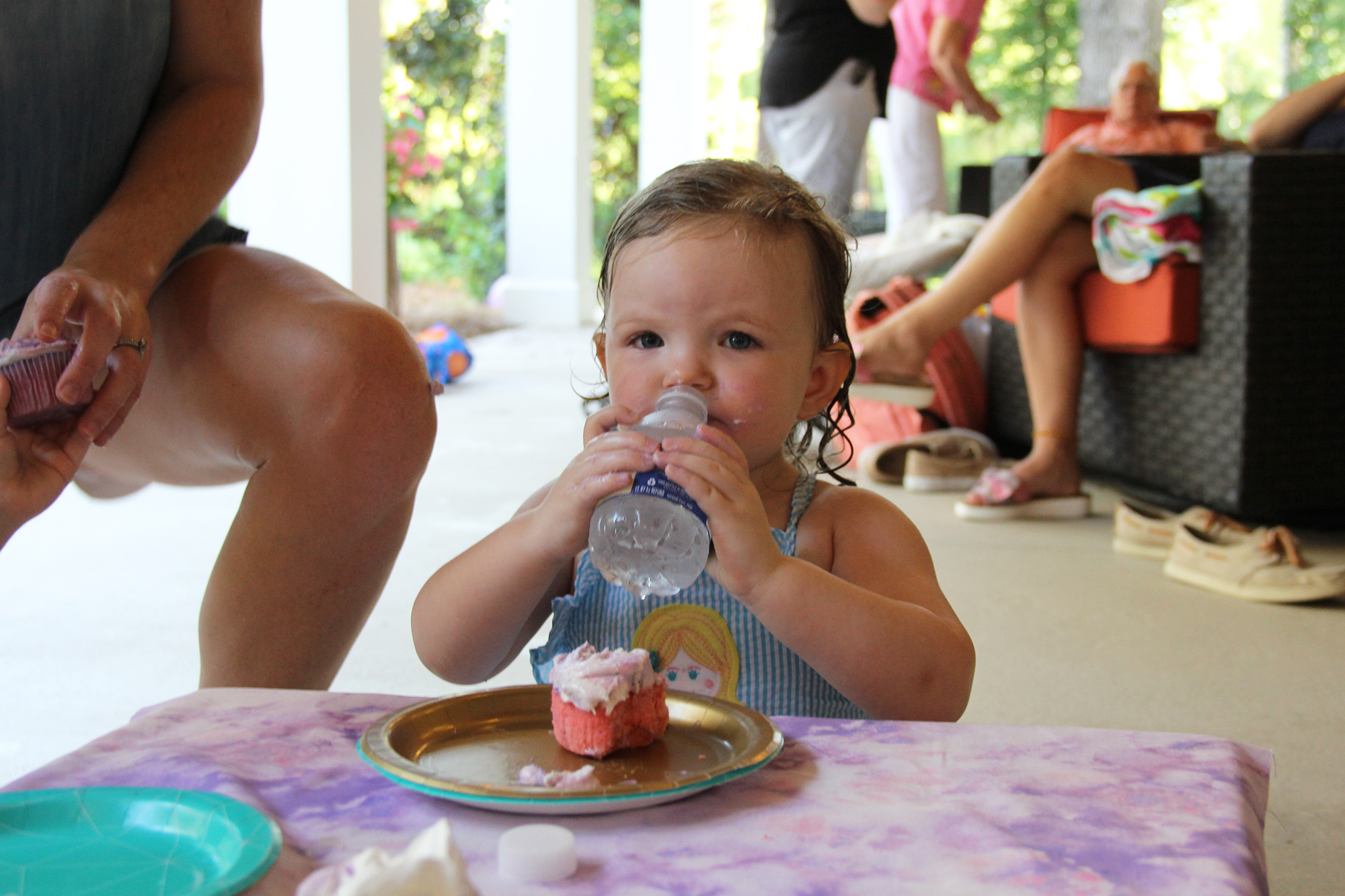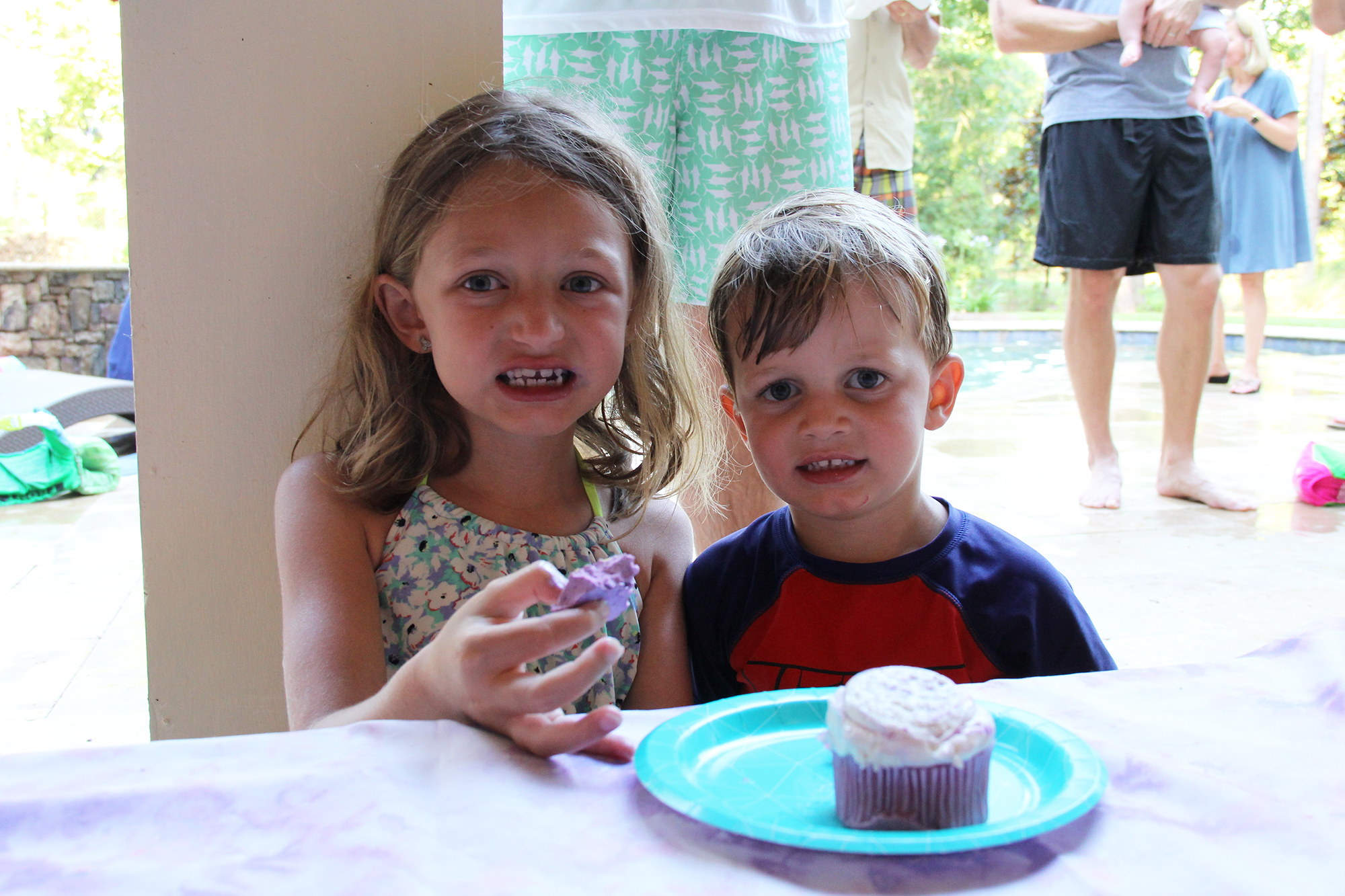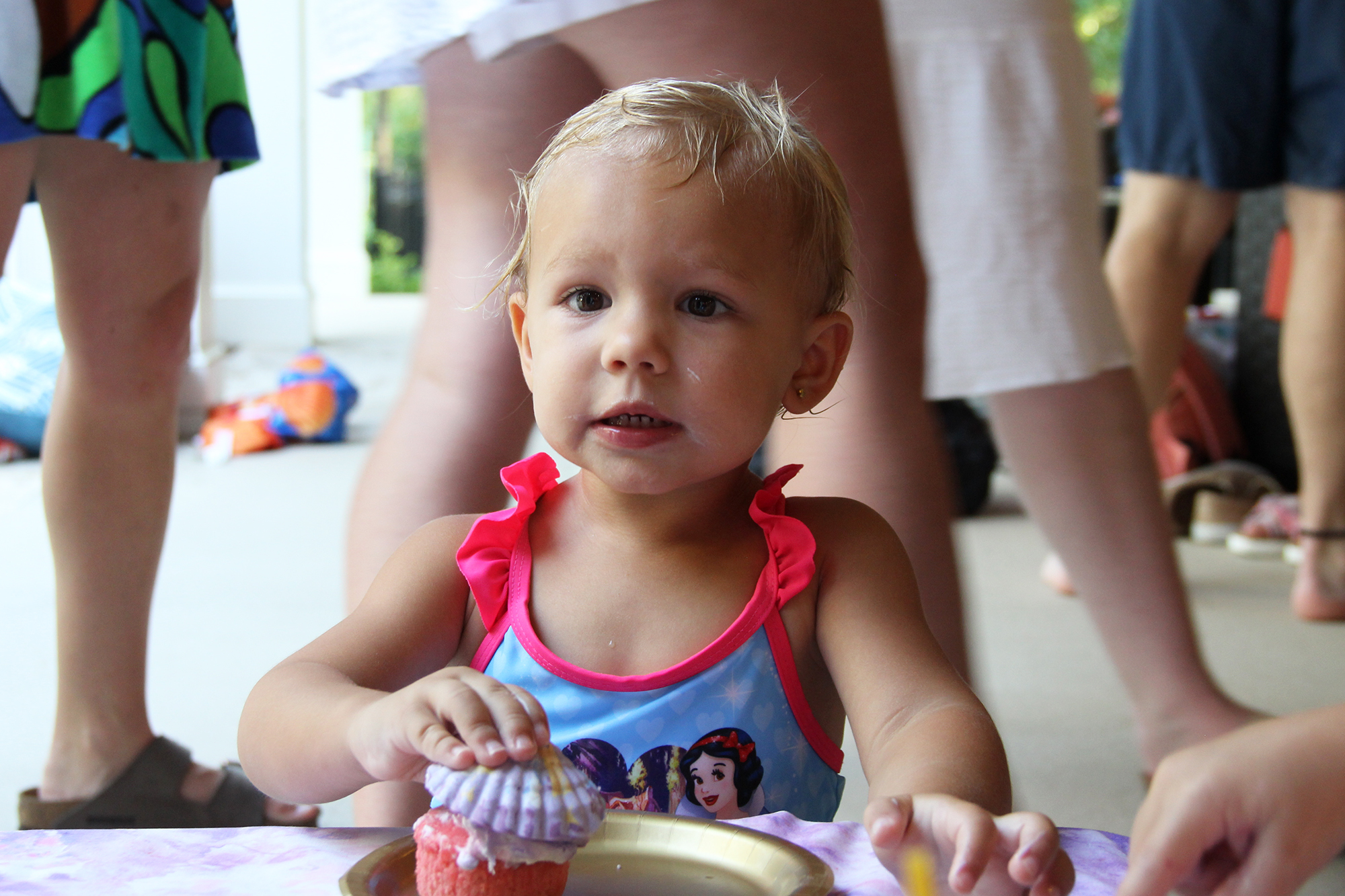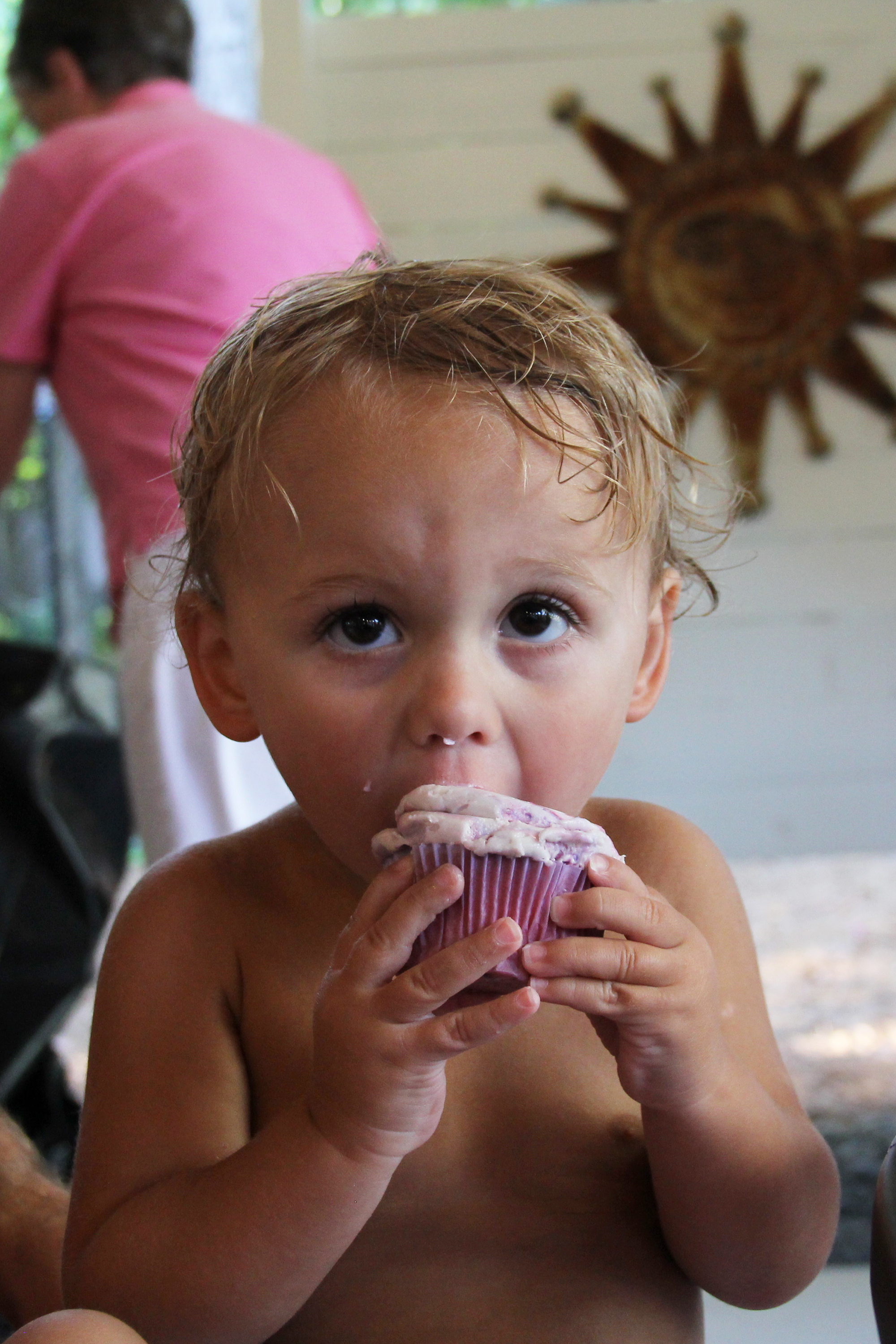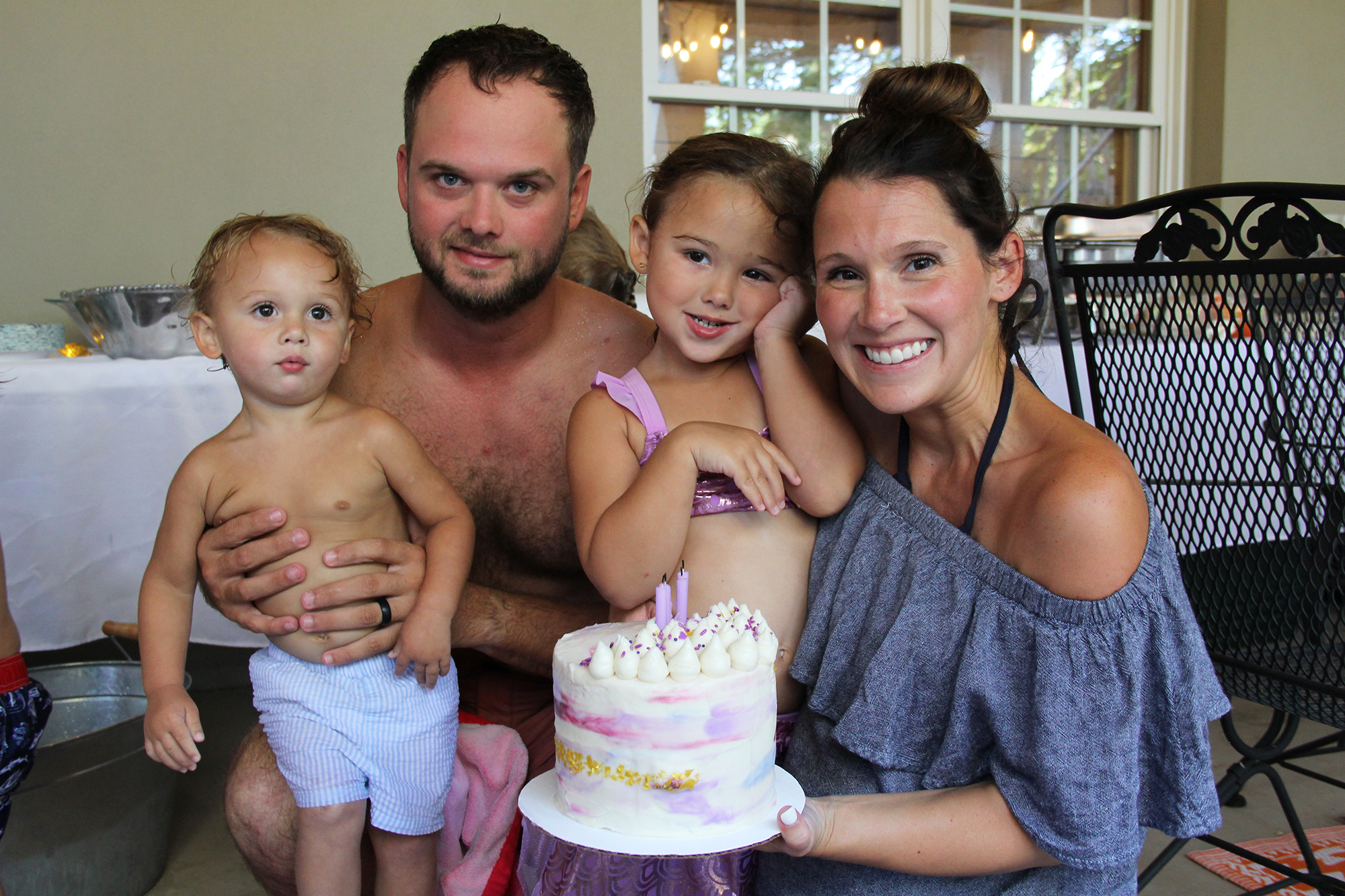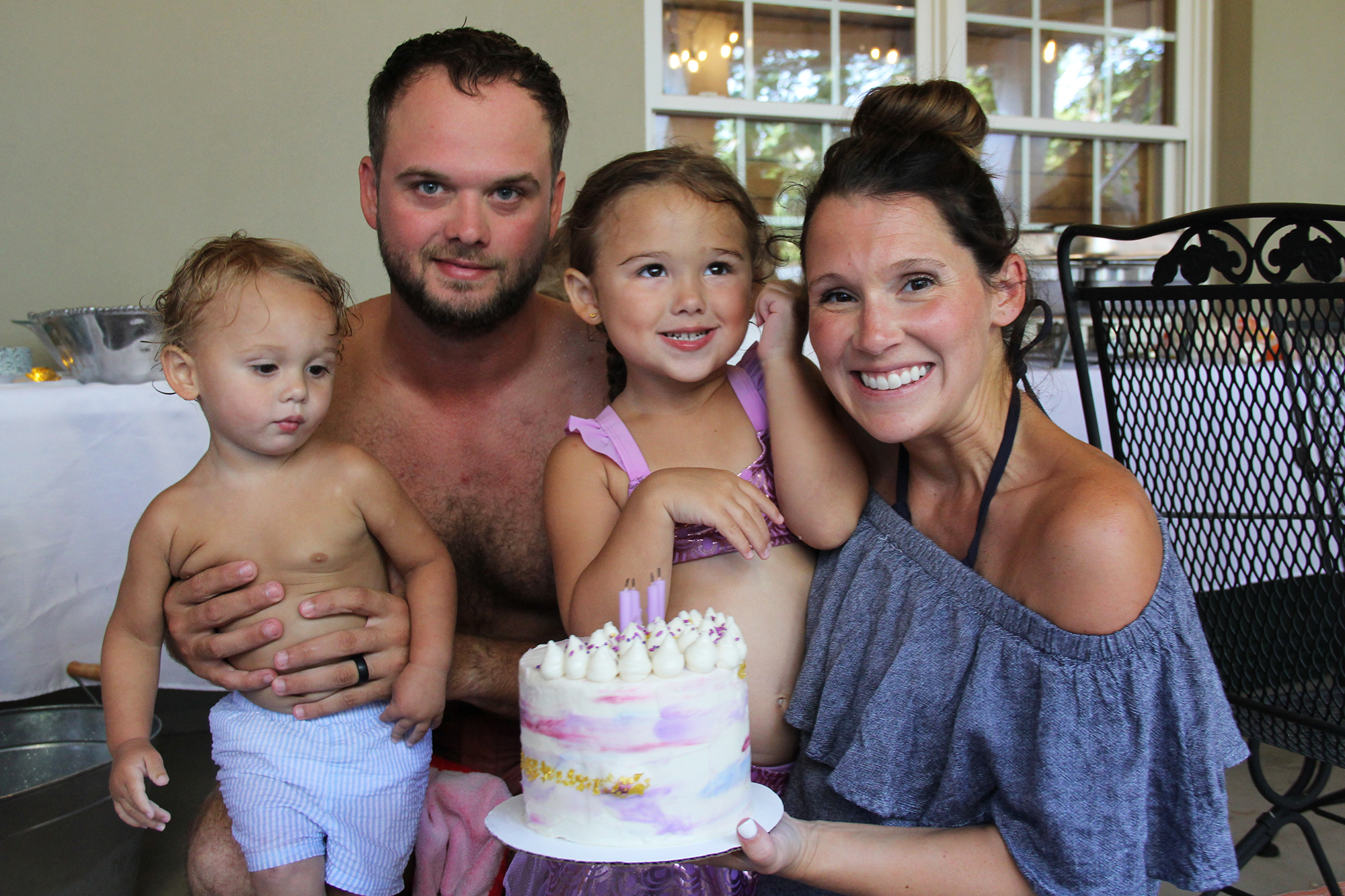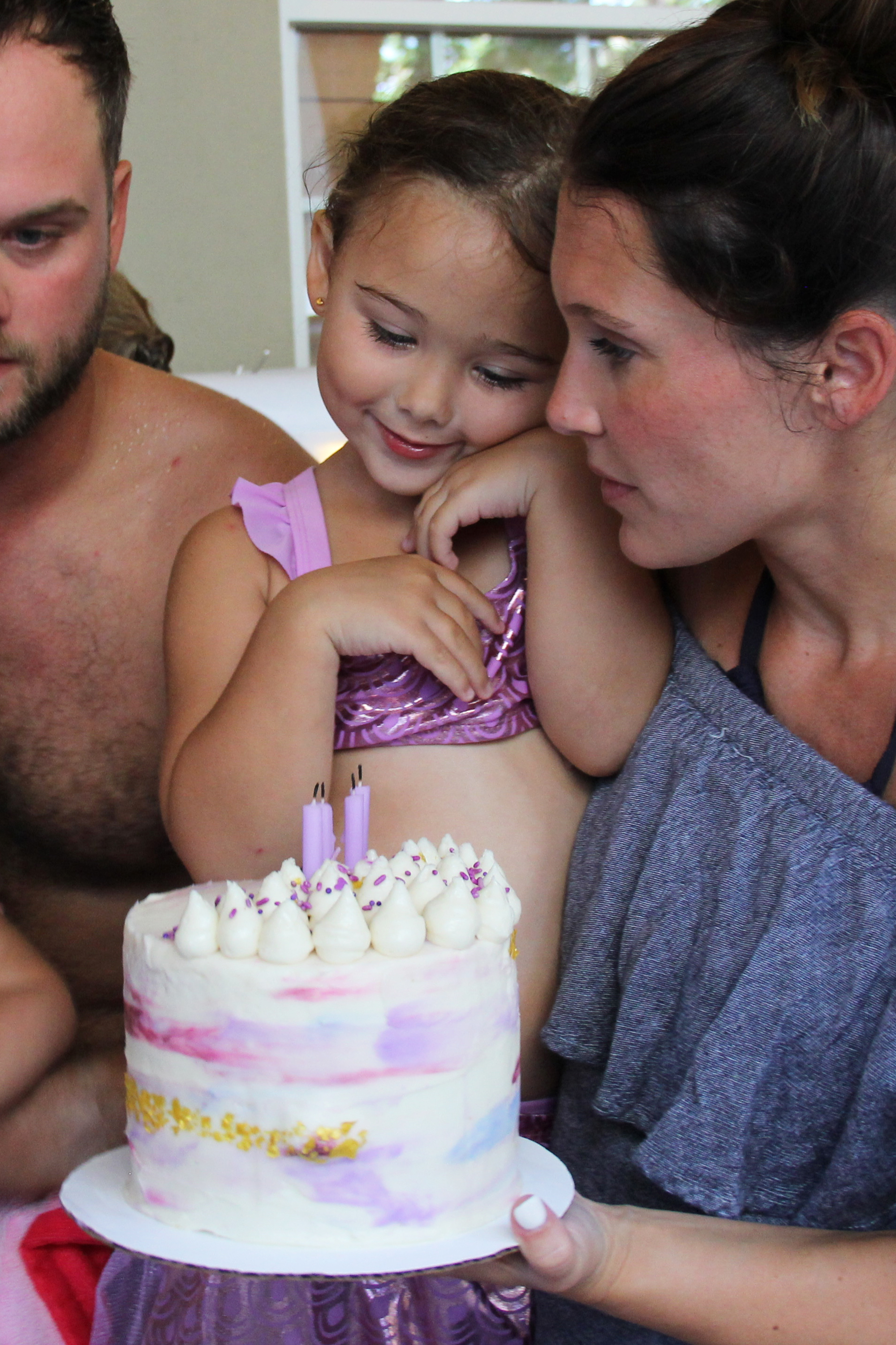 We typically do not let Joy Belle open her gifts at her party. We wait until after. It's a personal preference, but I honestly believe the children are too little at this time to understand why the gifts aren't for them. And it just adds chaos to the fun! After this year, I'm sure it'll be an ongoing battle – as all of the bigger kids were anxious to see her unwrap gifts. We ended up letting her open a few that the older girls brought as a compromise, but waited until the very end of the party.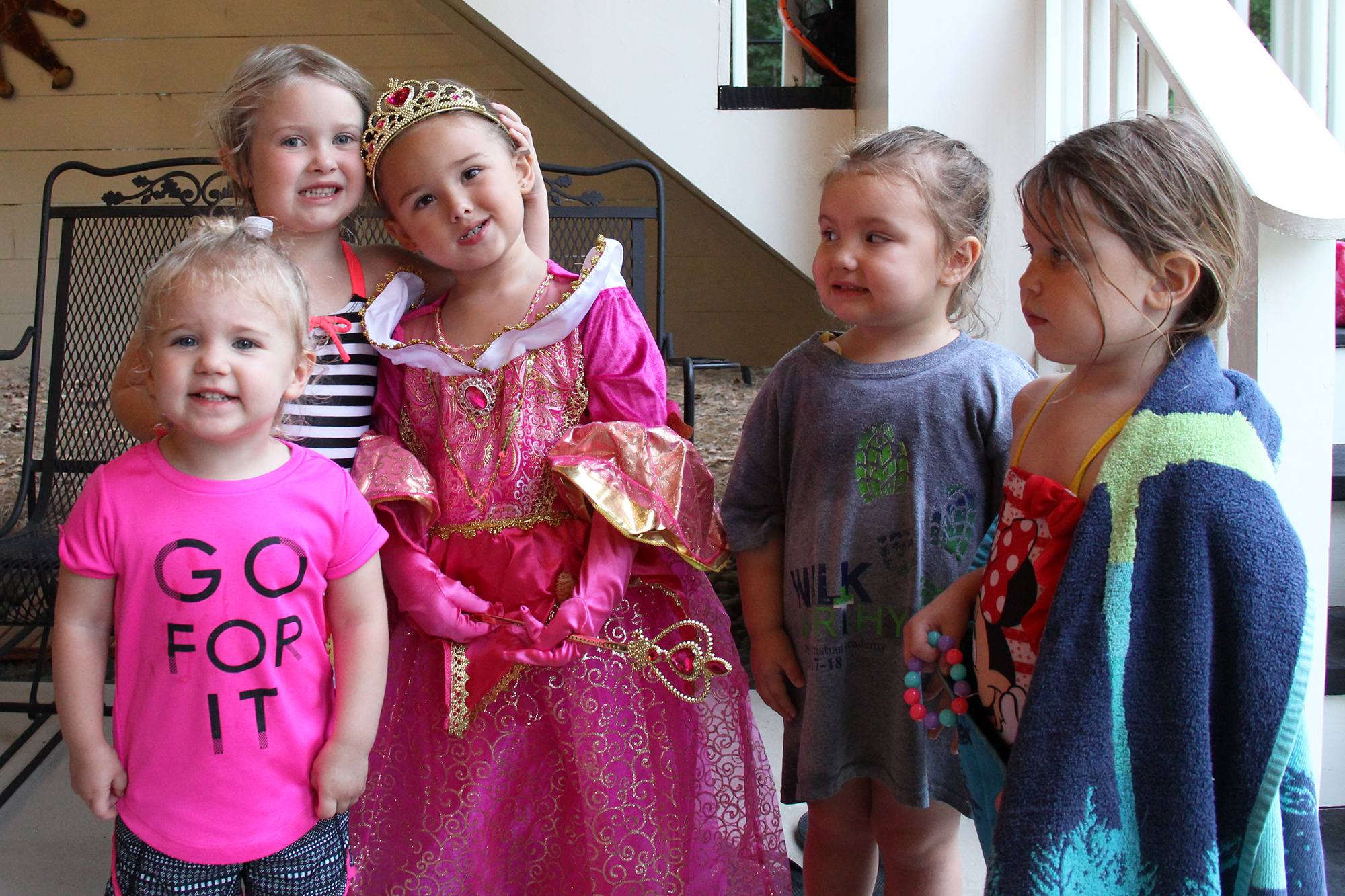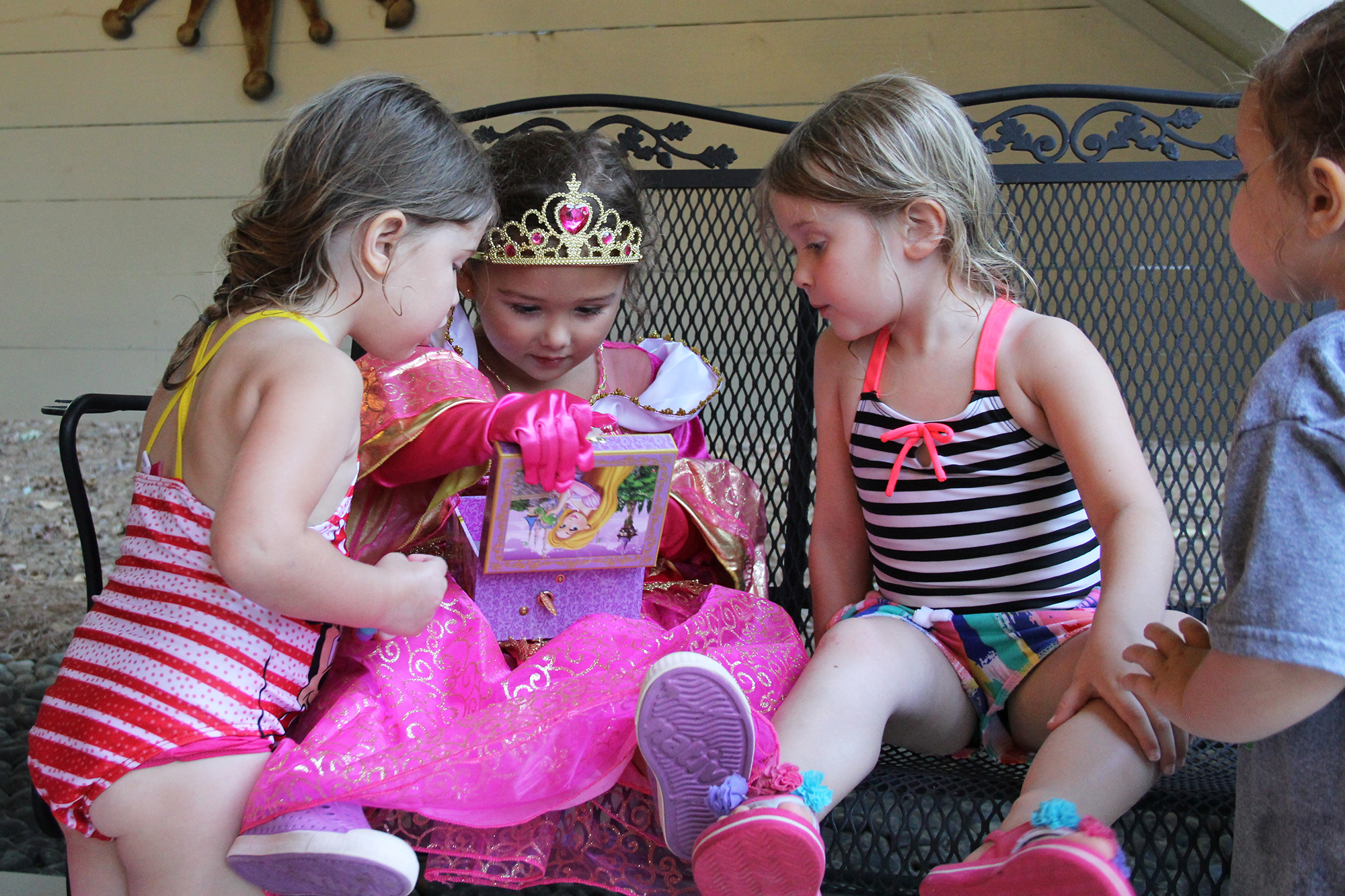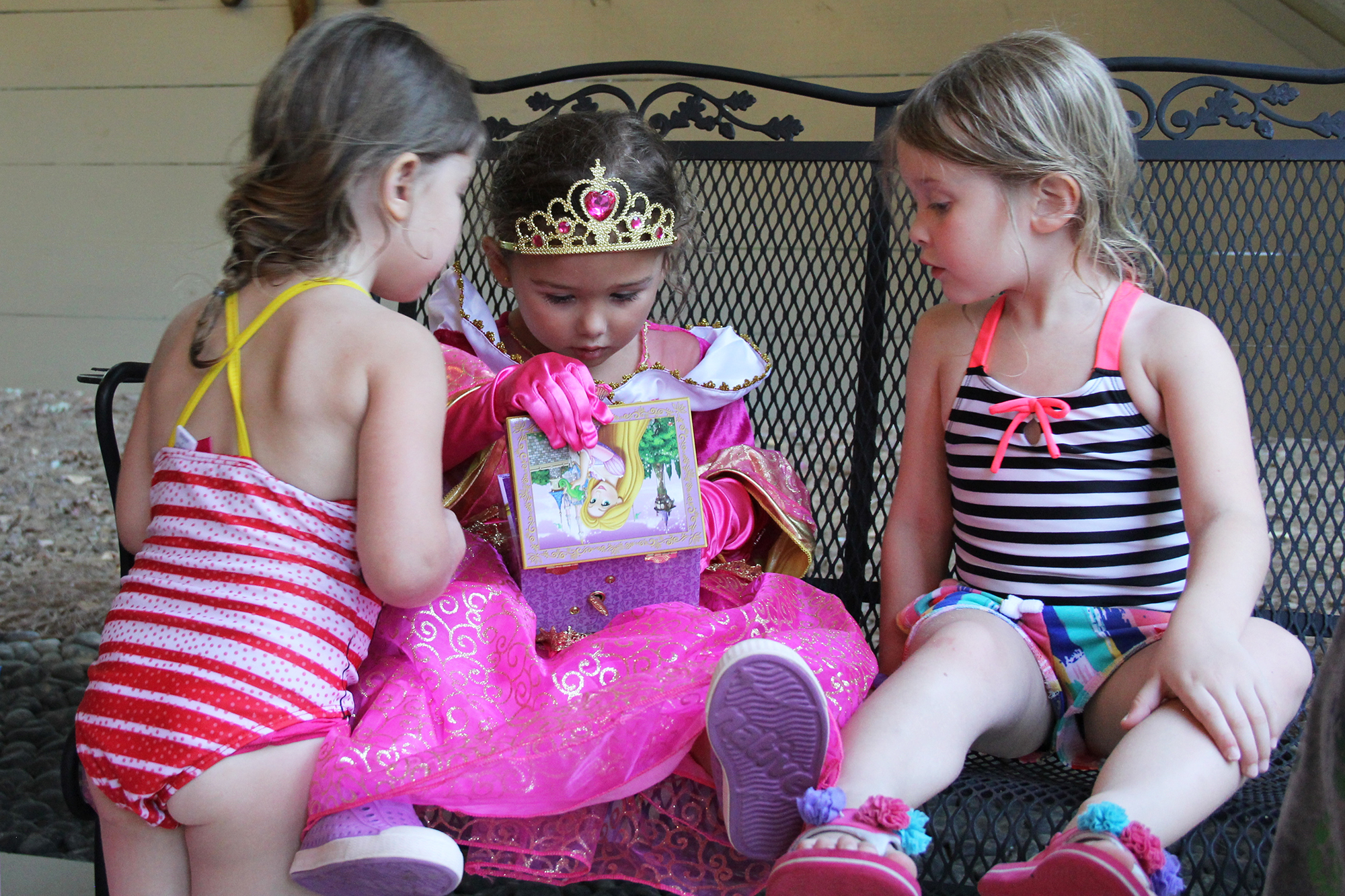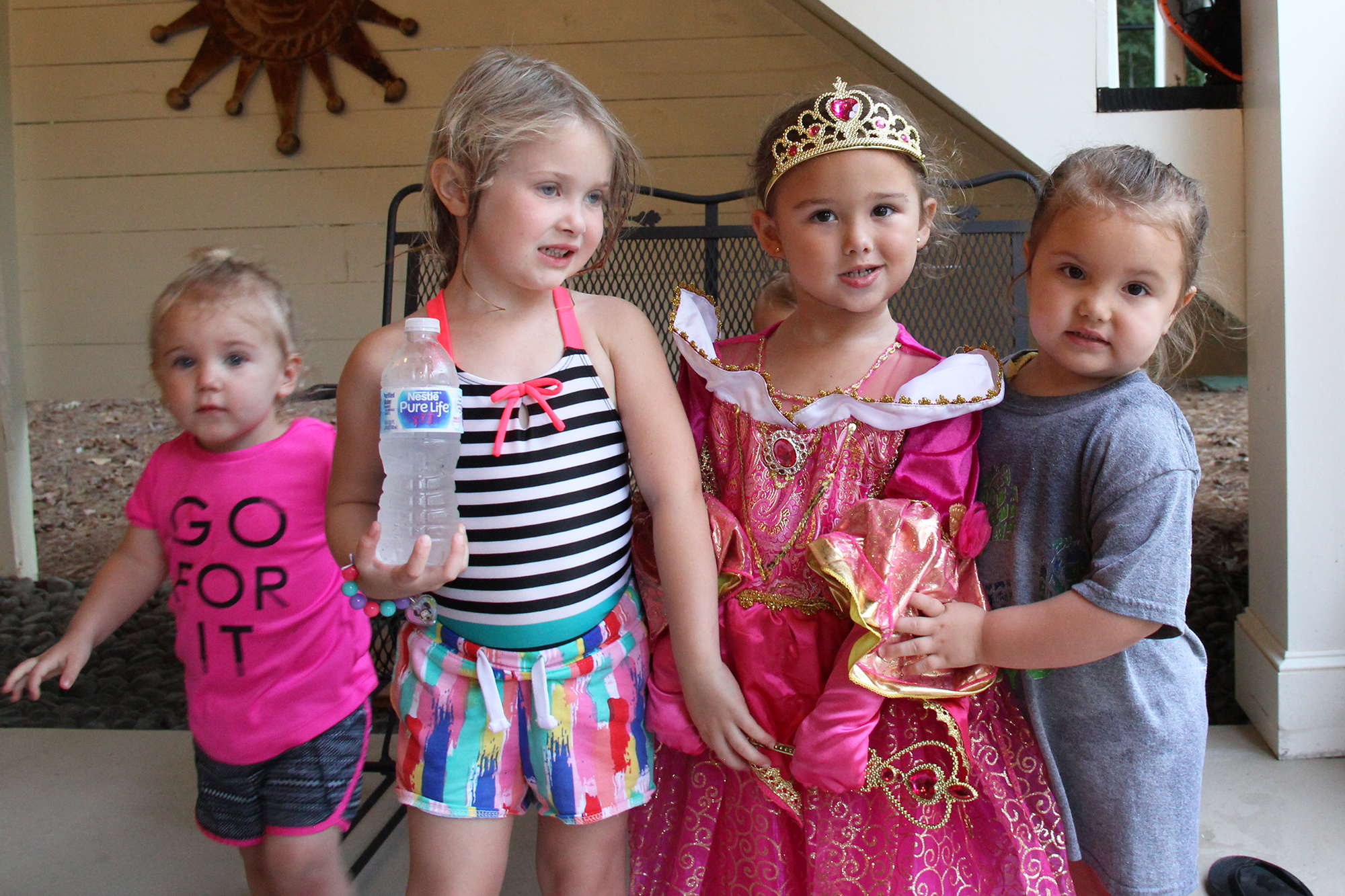 She loved every single gift! And since we waited until after the party ended, I was selfishly able to soak up the sweet moments of her excitement. She had me read every card to her and was so happy to ask "which friend game me this?" With each present, she would say how much she loved that friend and gift.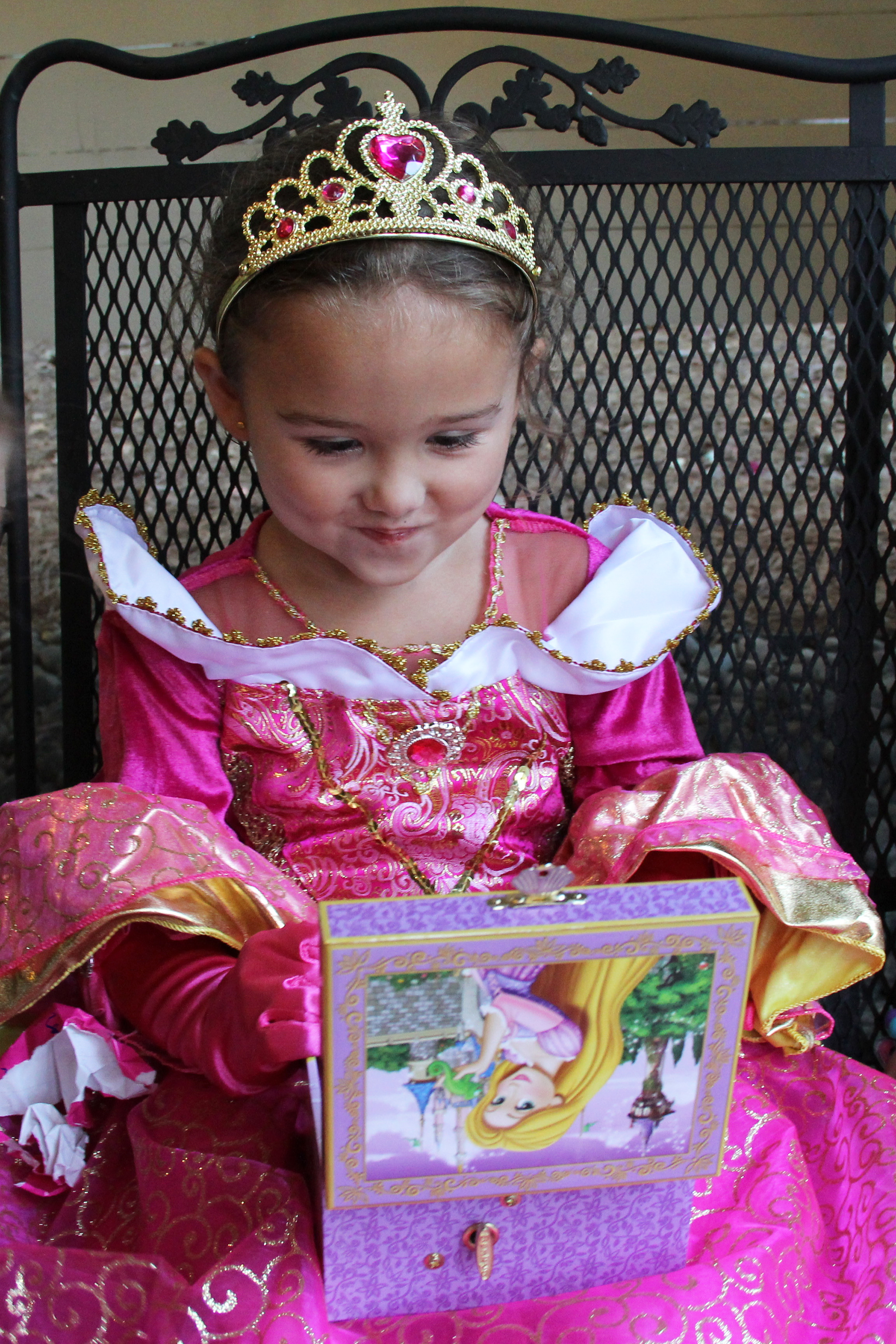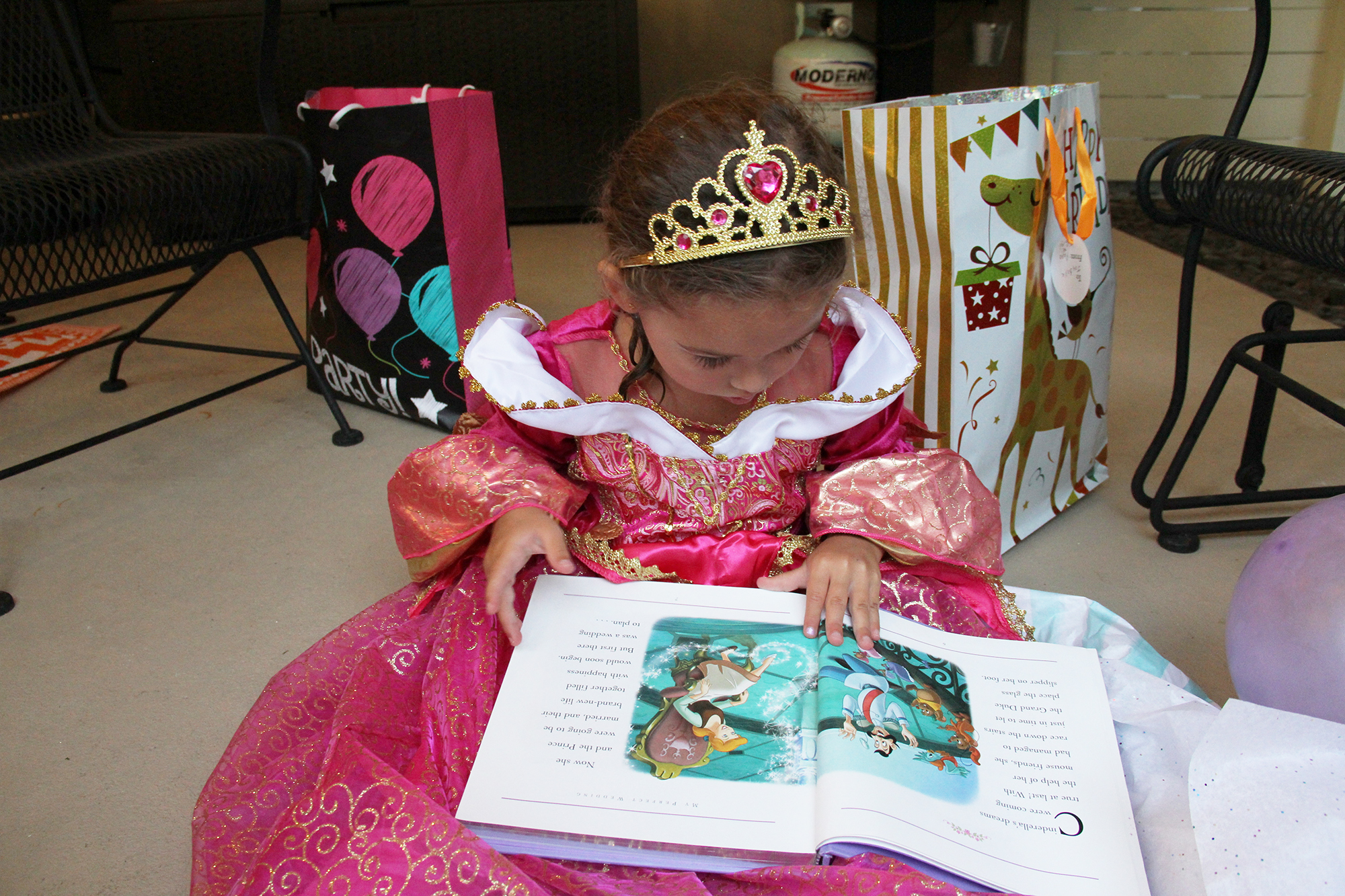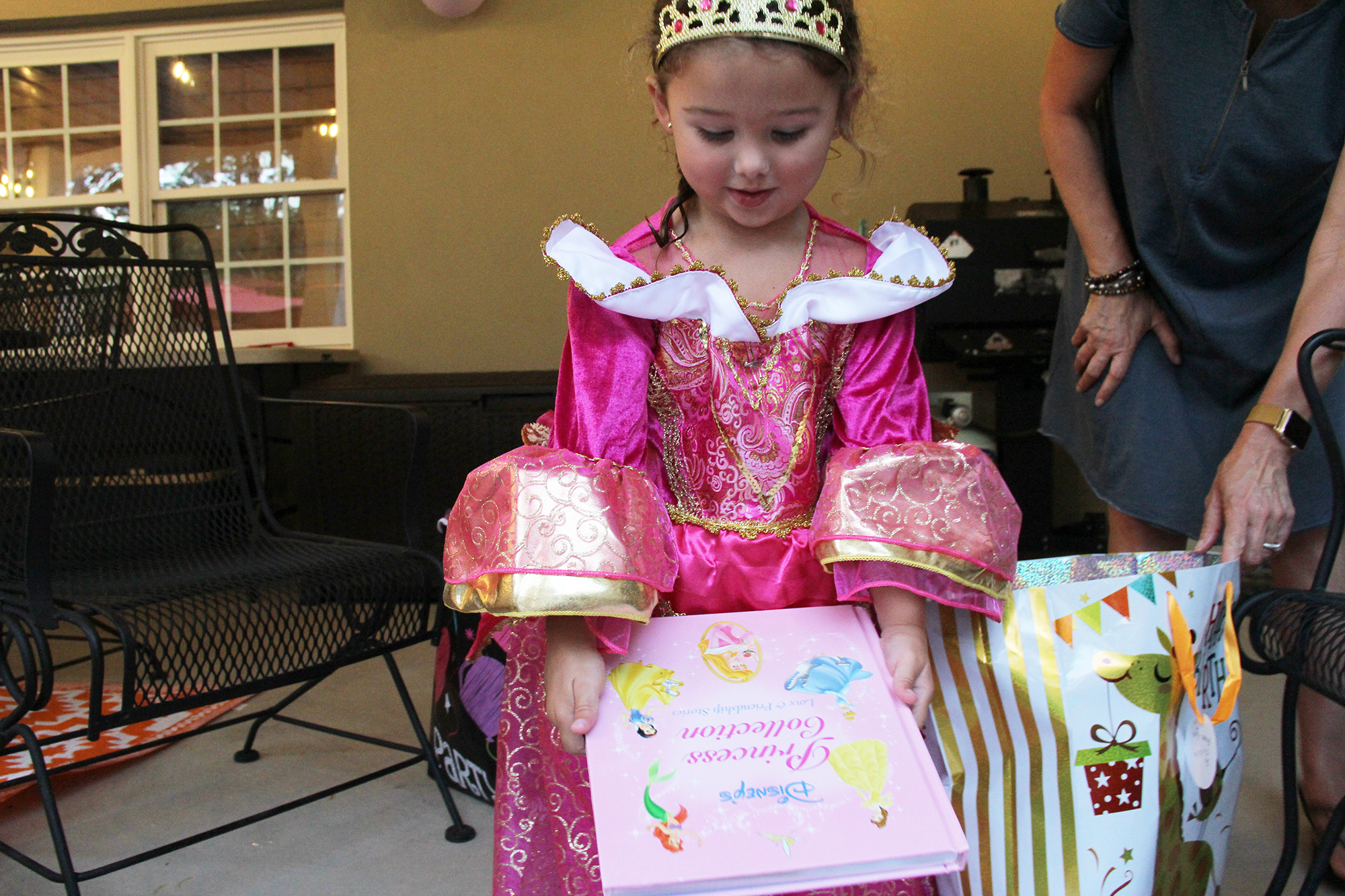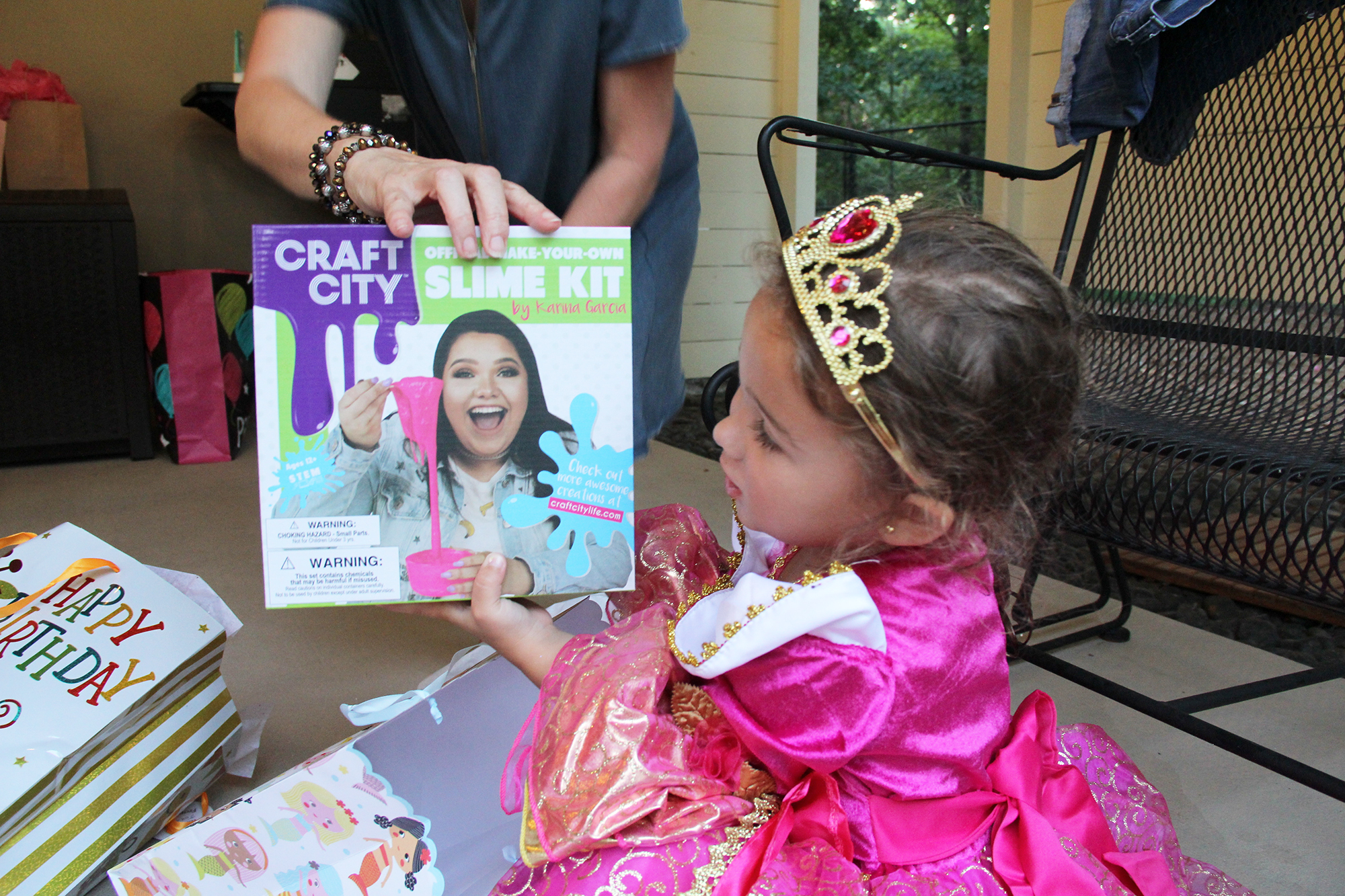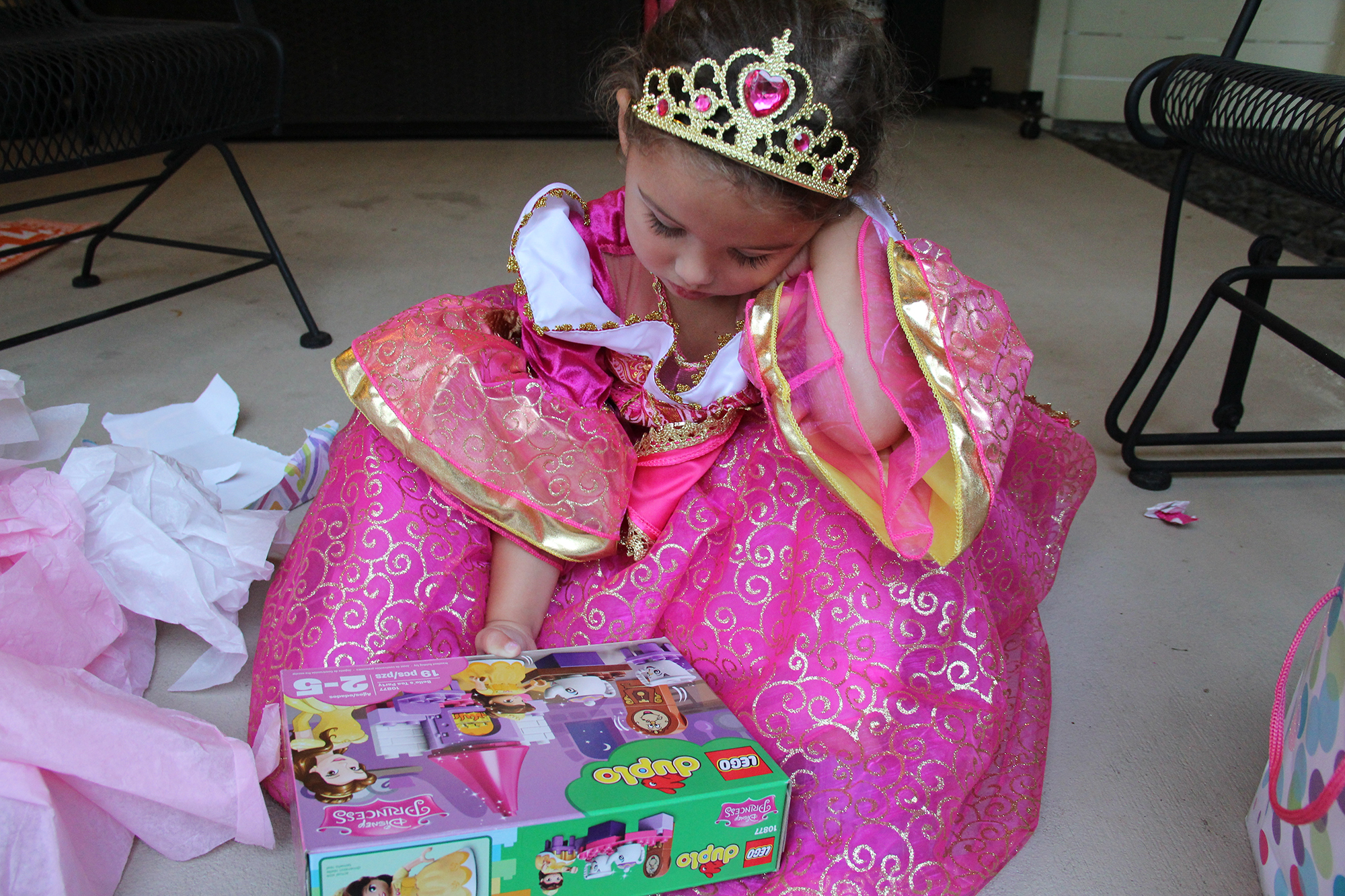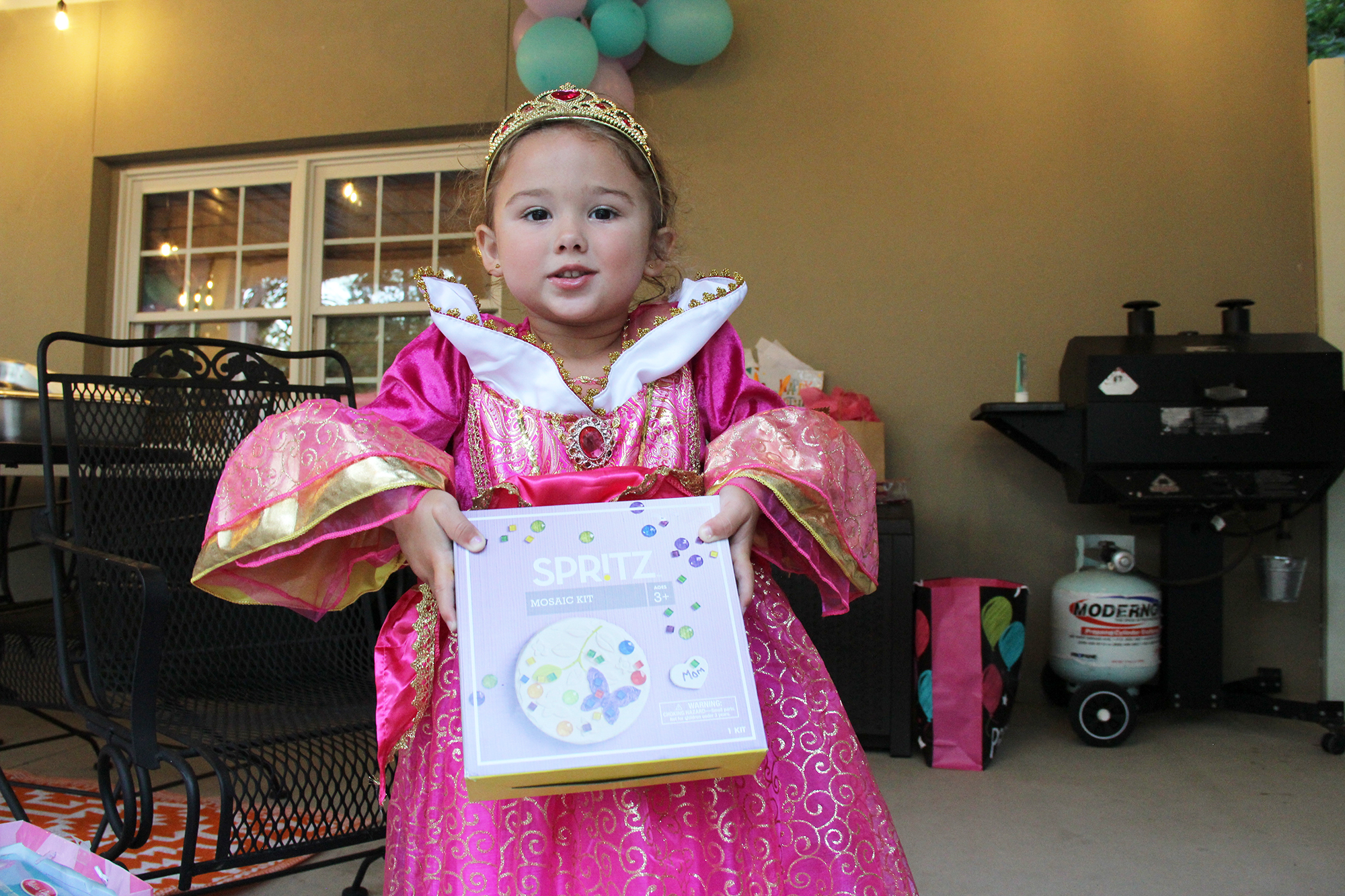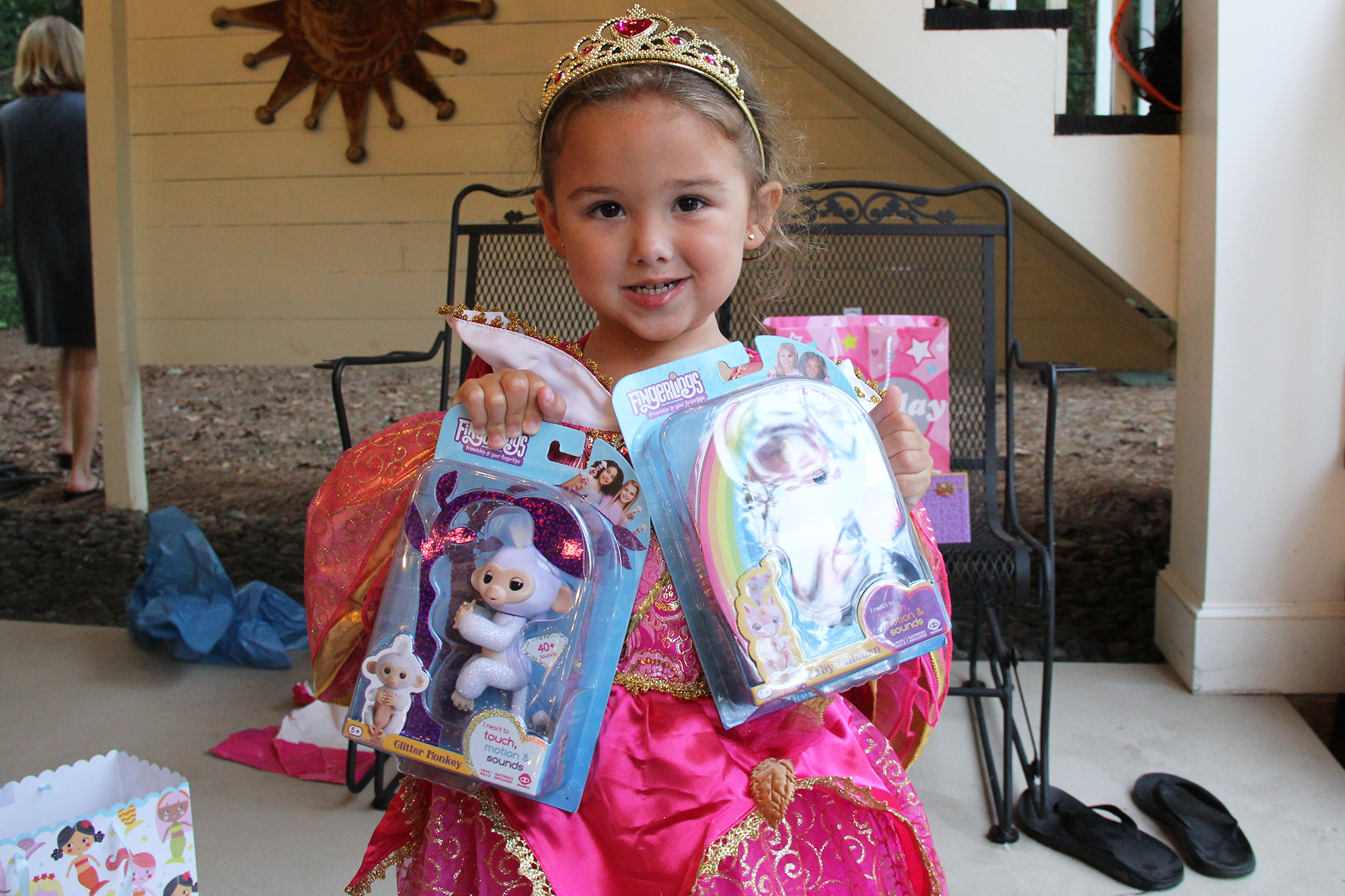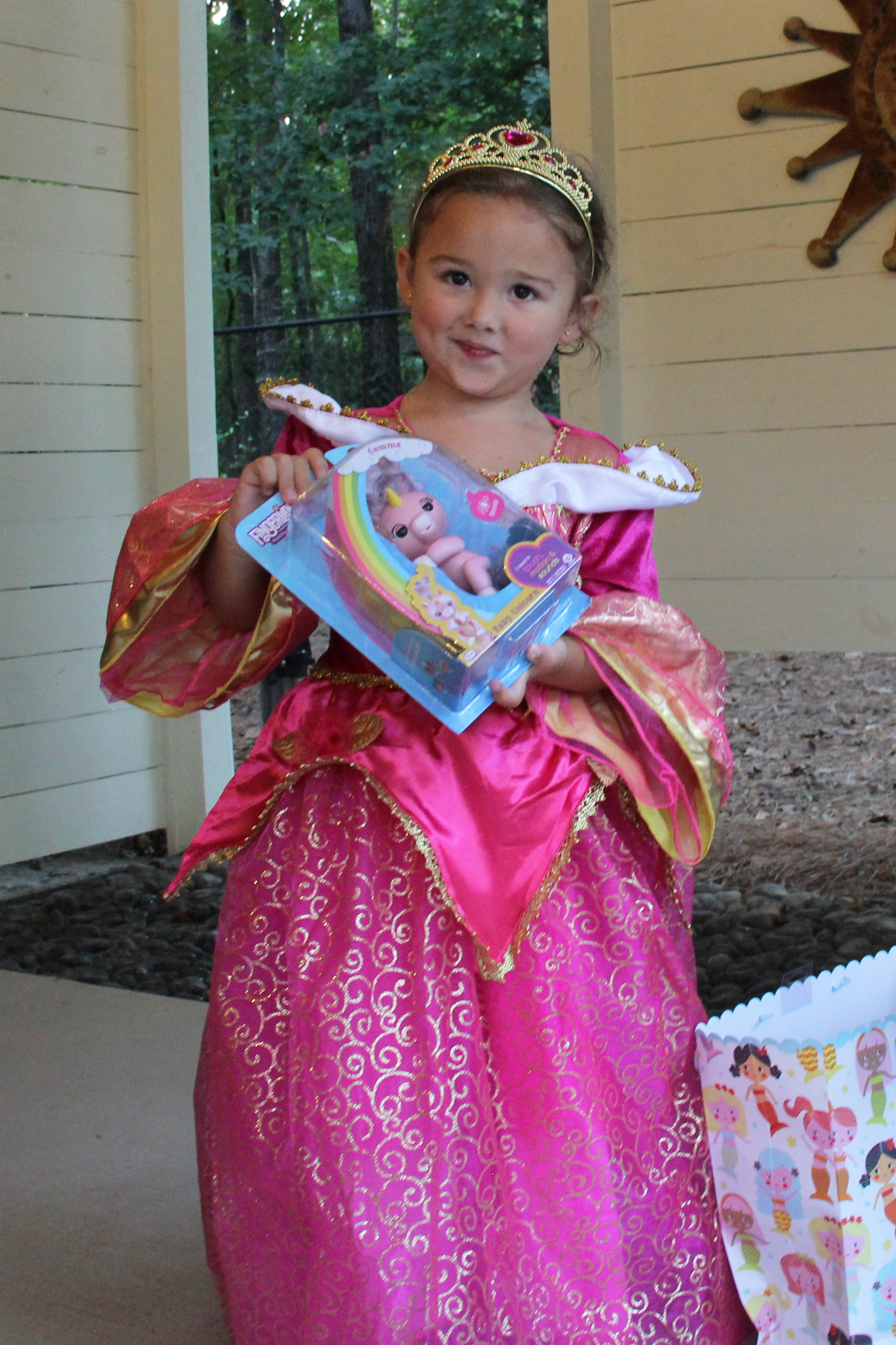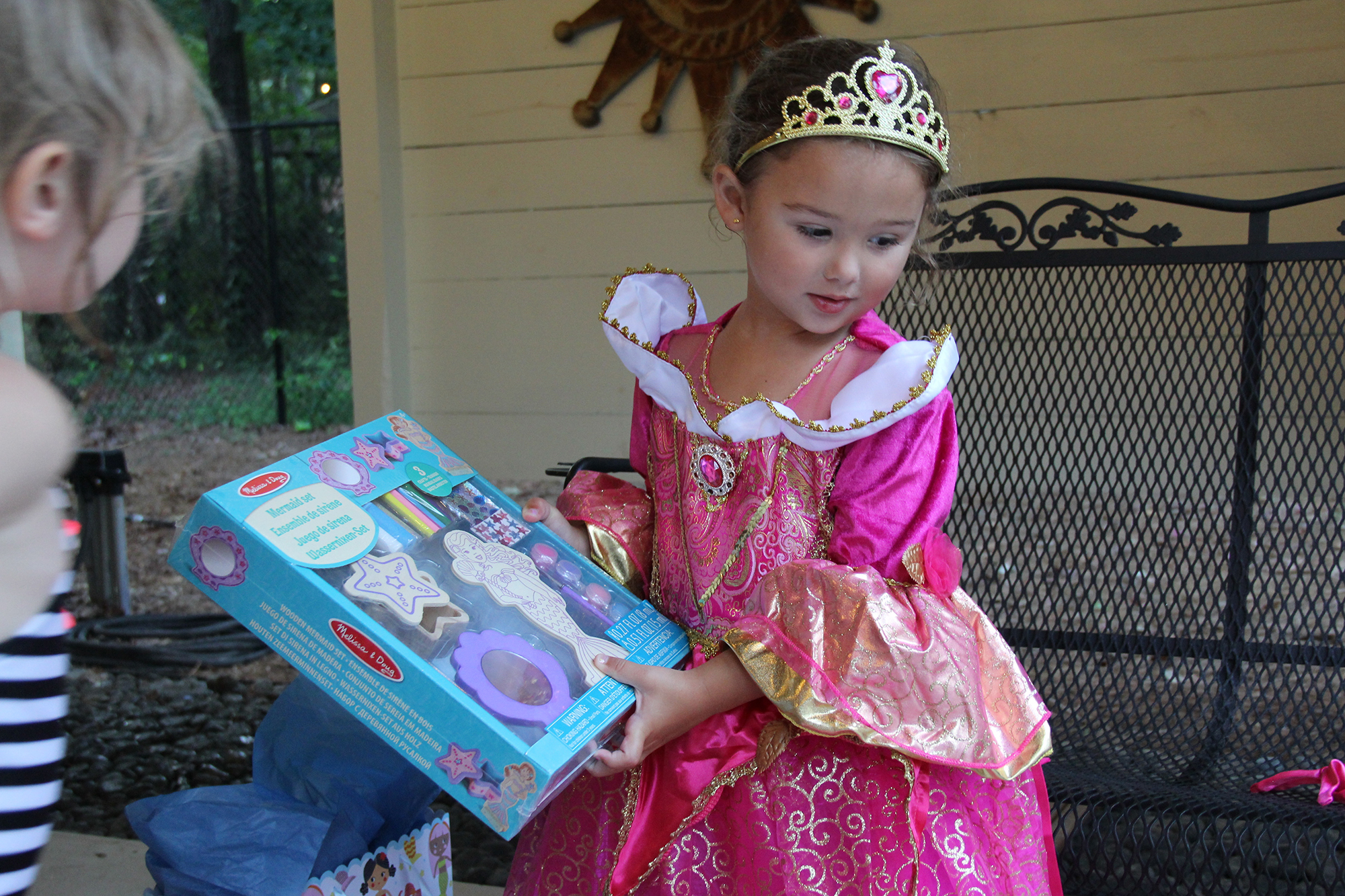 A really big thank you to everyone that came out to celebrate our sweet girl turning four years old! And an even bigger thank you to all the people that helped make the party happen, specifically my in-laws for hosting, my mother-in-law and aunt for the food prep, and my father-in-law, sister, and mom for helping me make all of those balloon arches and bundles! Joy Belle had a blast and we are so thankful for each of you.
(Cake and cupcakes by Sara White; food and cookies prepared by my sweet mother-in-law and aunt; balloon arch brought to you by the hands/hot air of my sister, mom, and father-in-law – teamwork, y'all!)
SaveSave