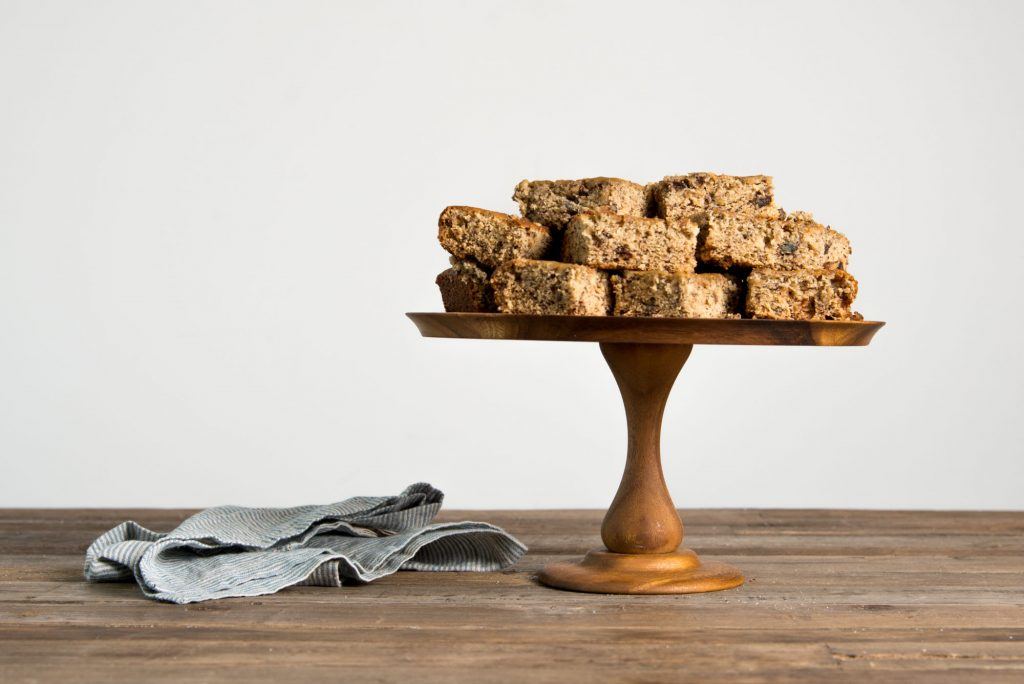 Like every other shiplap, Chip & Jo-Jo loving girl out there, I couldn't wait to get my hands on the Magnolia Table cookbook by Joanna Gaines. In fact, I'm pretty sure the day I bought it I tried a new recipe. One of our family's favorites is the after-school banana bread. It's simple enough the kids can help me with it and we almost always have all of the ingredients on hand.
We rarely finish an entire bunch of bananas. So instead of tossing one overripe banana at the end of the week, I've started grabbing a few extra. This recipe calls for 4-5 overripe bananas, so it usually works out perfectly.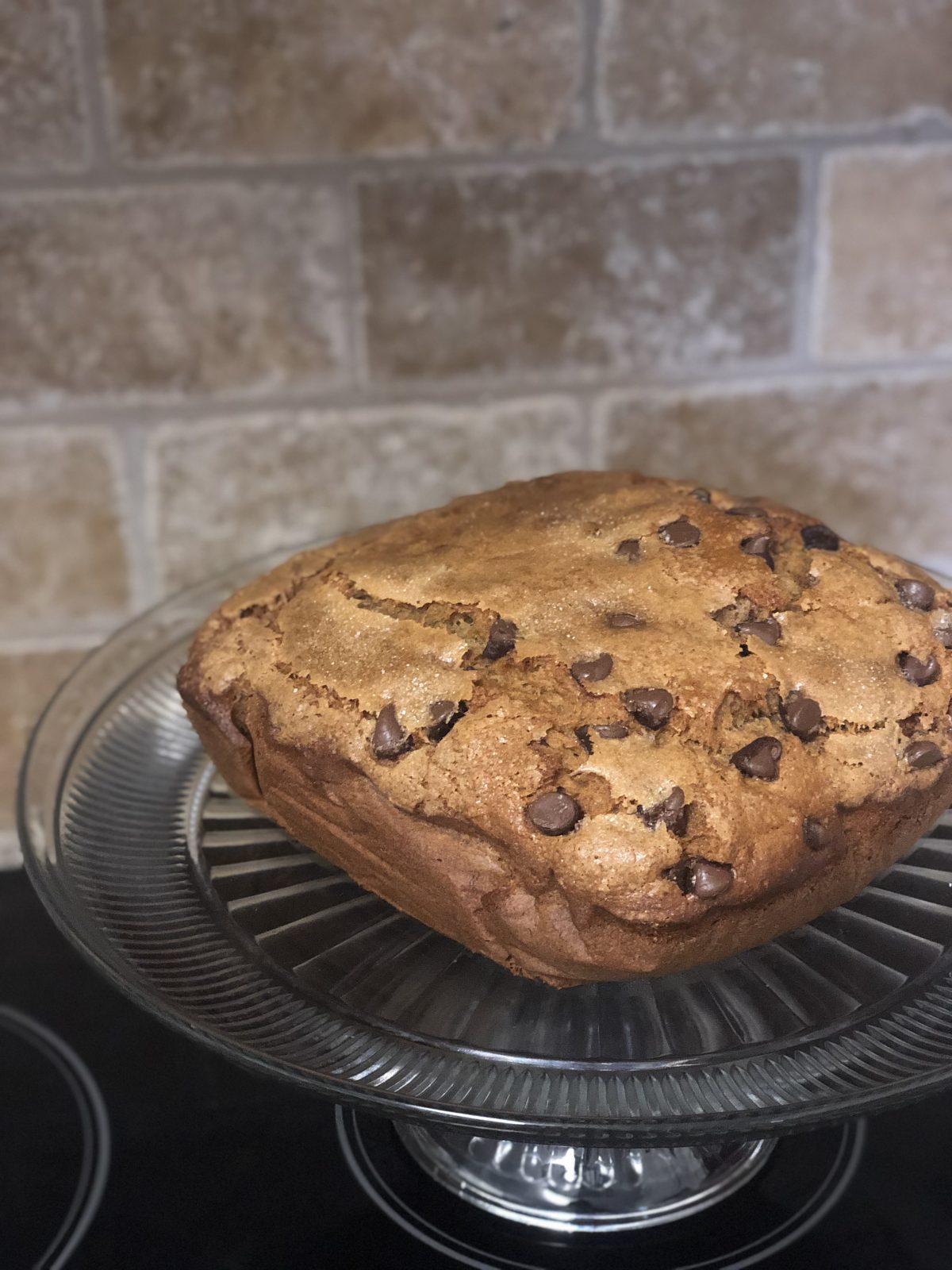 What do you need?
8 tbsp. (or 1 stick) salted butter, melted & cooled
1 c. of light brown sugar
2 large eggs, beaten
1 1/2 tsp pure vanilla extract
4-5 overripe bananas, mashed
1 1/2 cups all-purpose flour
1 tsp. of baking soda
1/2 tsp. of kosher salt
(optional) 1/2 c. chopped pecans or chocolate chips
(optional) 1-2 tbsp. of granulated sugar
Instructions
Preheat oven to 350 degrees. Spray an 8×8 baking pan with nonstick spray or line your pan with parchment paper.
In a stand mixer, beat together the wet ingredients (melted butter, eggs, vanilla) and brown sugar. Add the overripe bananas and blend until combined well.
In a medium bowl, whisk together the dry ingredients (flour, baking soda, salt). Combine with the wet ingredients and beat until combined. Stir in chocolate chips or pecans.
Pour the batter into the prepared pan and sprinkle the sugar on top. I added chocolate chips to the top of my last batch & it was delicious.
Bake for 45-50 minutes. Let cool slightly and serve warm. Enjoy!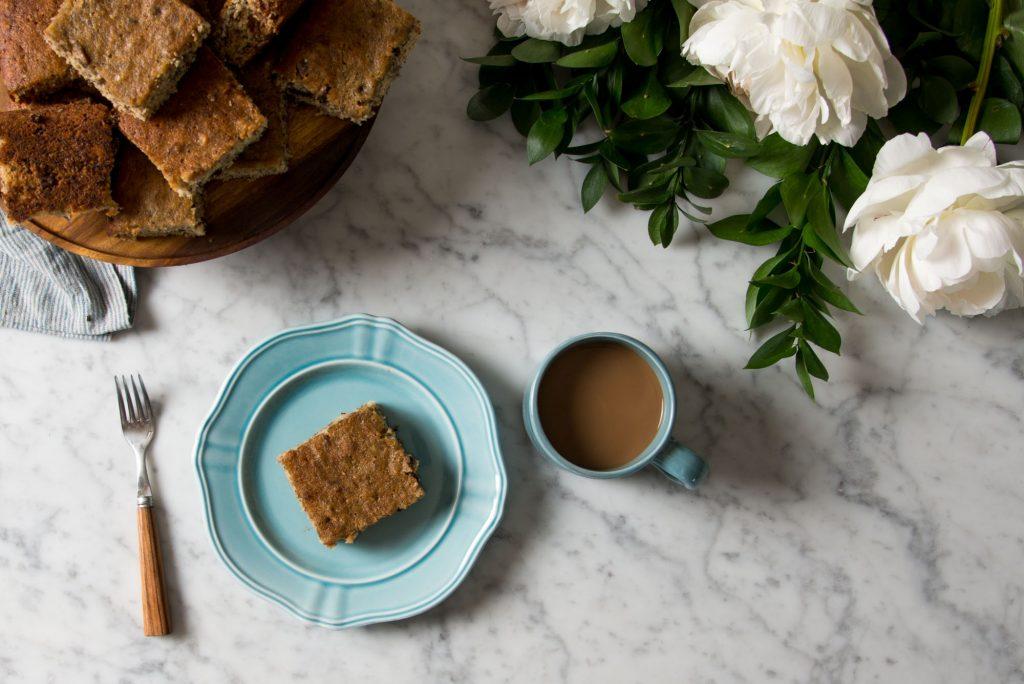 In the cookbook, Joanna calls it "after-school banana bread" but for us, it's more like breakfast banana bread. We love it for breakfast. But honestly, I love it any time of day with a cup of coffee.
(Photos by: Magnolia; Recipe via: Magnolia Table)