This week marked Joy Belle's first week of pre-school. After much consideration and prayer, we've decided to homeschool Joy Belle. It's been a great first week and I'm looking forward to watching her learn this year!
So why homeschool?
It was something I had wanted to do, but just wasn't sure how I would incorporate any type of curriculum with my job. Justin and I were both homeschooled until high school, so it was definitely something on my radar.
Whenever we considered some local preschools, I was discouraged by the fact that they were all 5-days for her age. There is something about knowing a child will be in school, 5-days a week for the next 13 years, that made me hesitate on starting her so early. Knowing pre-school isn't mandatory, I just could not commit her to 5-days a week at 4 years old. (No judgment if you do, it's all about doing what works for you & your family.)
Even considering all of our options, homeschooling her just wasn't a clear answer until… Once we learned that Joy Belle will need more physical therapy (possibly twice a week) and will most likely be back in casts this fall/winter for a period of time – it just seemed like a no brainer. No, it's not the easiest route. No, it's not the normal route. No, it's not for everyone. But, for us – it makes sense, at least for now.
After making the decision, we compared a handful of curriculums and ultimately decided on My Father's World. It's a Christian based curriculum, with 4-days of lessons per week. I like that it incorporates Biblical lessons with standard concepts like ABC's and simple math for pre-school age children. It's flexibility of 4-days of lessons allows us to plan outings and activities with friends and family too.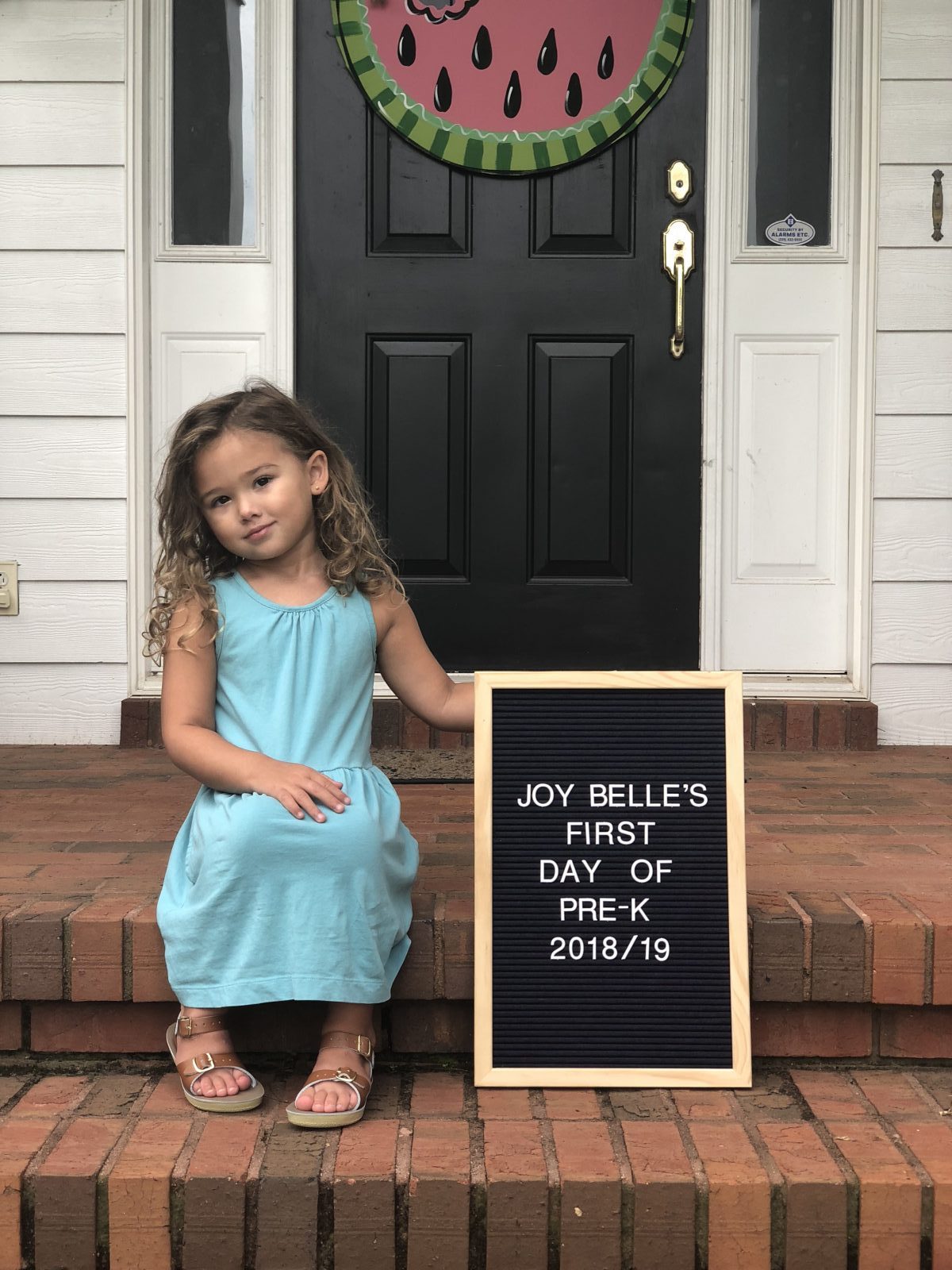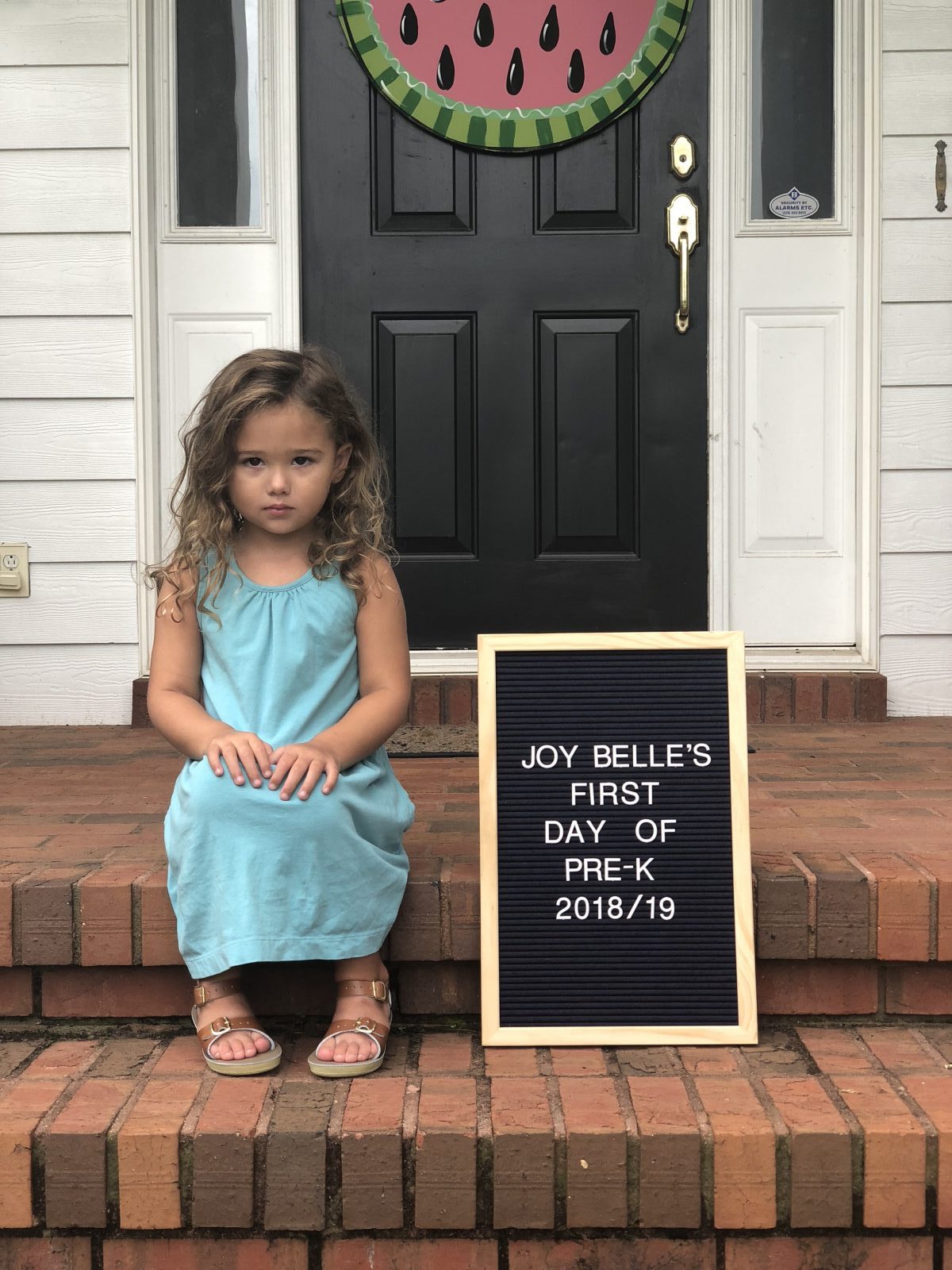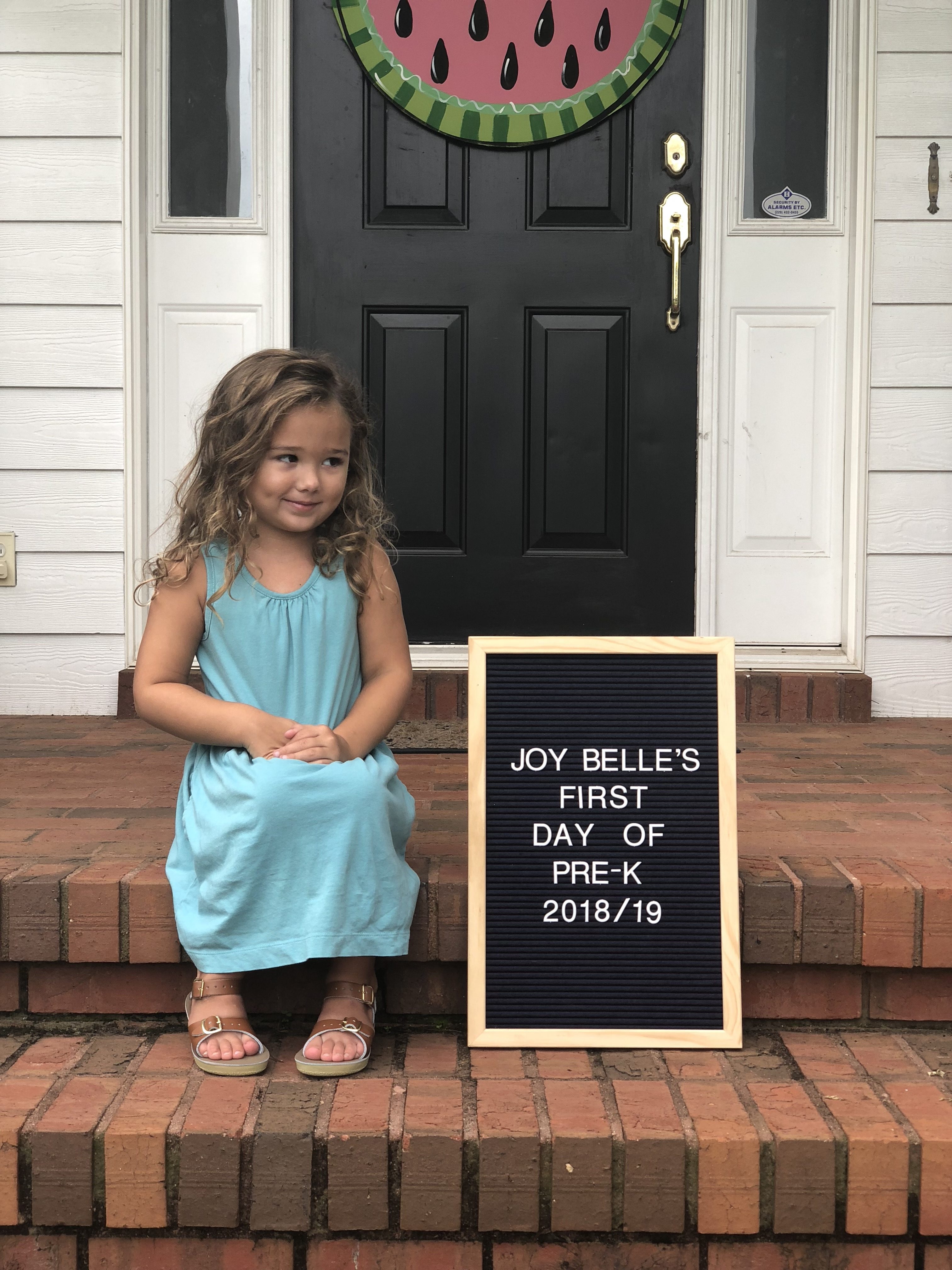 So this past week, we started our first week of pre-school at the Heape home! So far, so good. It's not only been good to incorporate more of a schedule for me and Joy Belle, but it's been great for our Britt man too. He's excited to watch, participate, and learn alongside his big sister. And Joy Belle has already learned so much. Isn't it amazing how much their little brains retain at such a young age?