Children's books are one of those things that I believe you can never have too many. We have a basket of books we keep in the living room, two bookcases in the little's playroom, and each child has their own personal stash of their favorites in their nightstand. We absolutely love to read.
Growing up, I was a total book nerd. I remember friends coming over to play and me leaving them with my sister so I could finish the next chapter of the book I was engrossed in at the time. Even when Justin and I were dating, I would read aloud to him when we were driving to dinner or on road trips. We would even challenge each other to see who could read the most books in a month. Now, we read and reread children's books.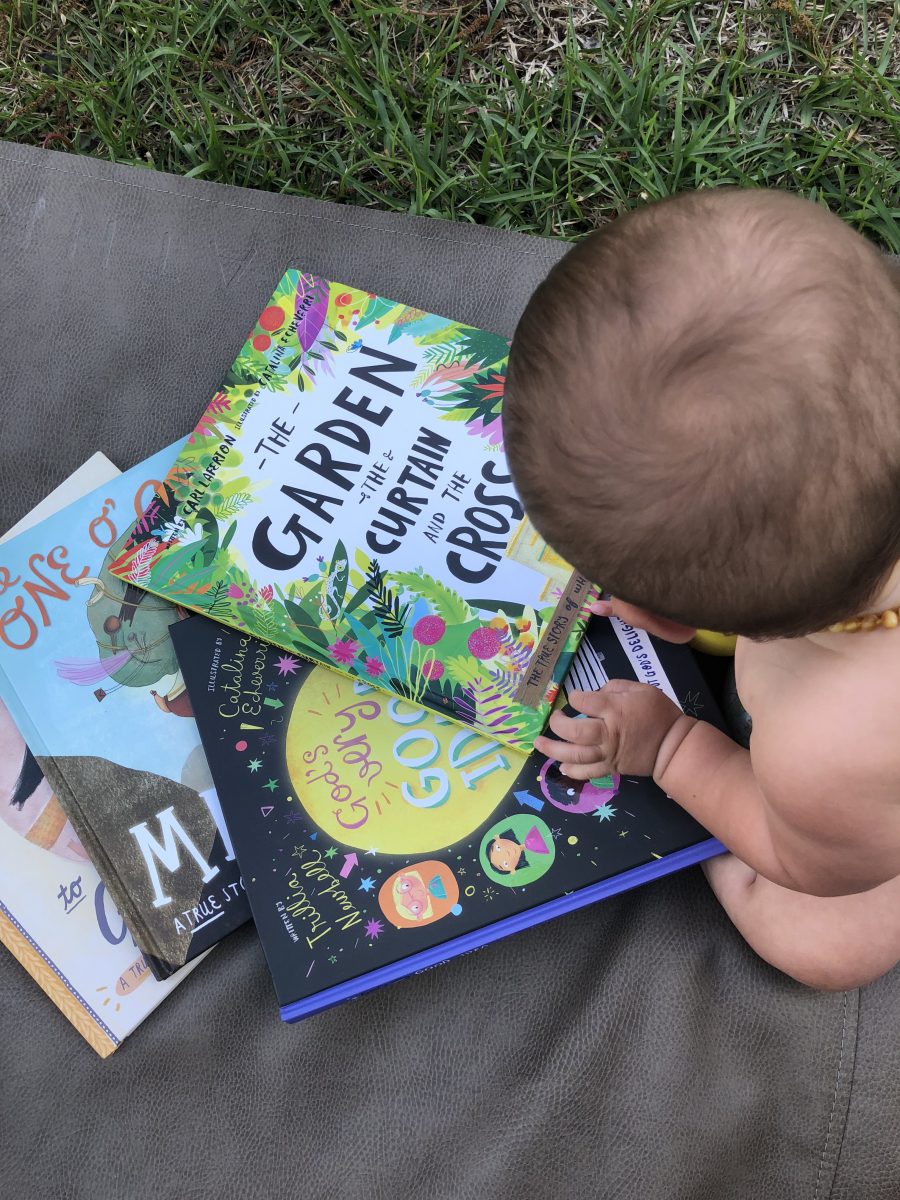 Einstein once said, "If you want your children to be intelligent, read them fairytales. If you want them to be more intelligent, read them more fairytales." And I believe it. I desire for our children's imagination to run as wild as our Britt man.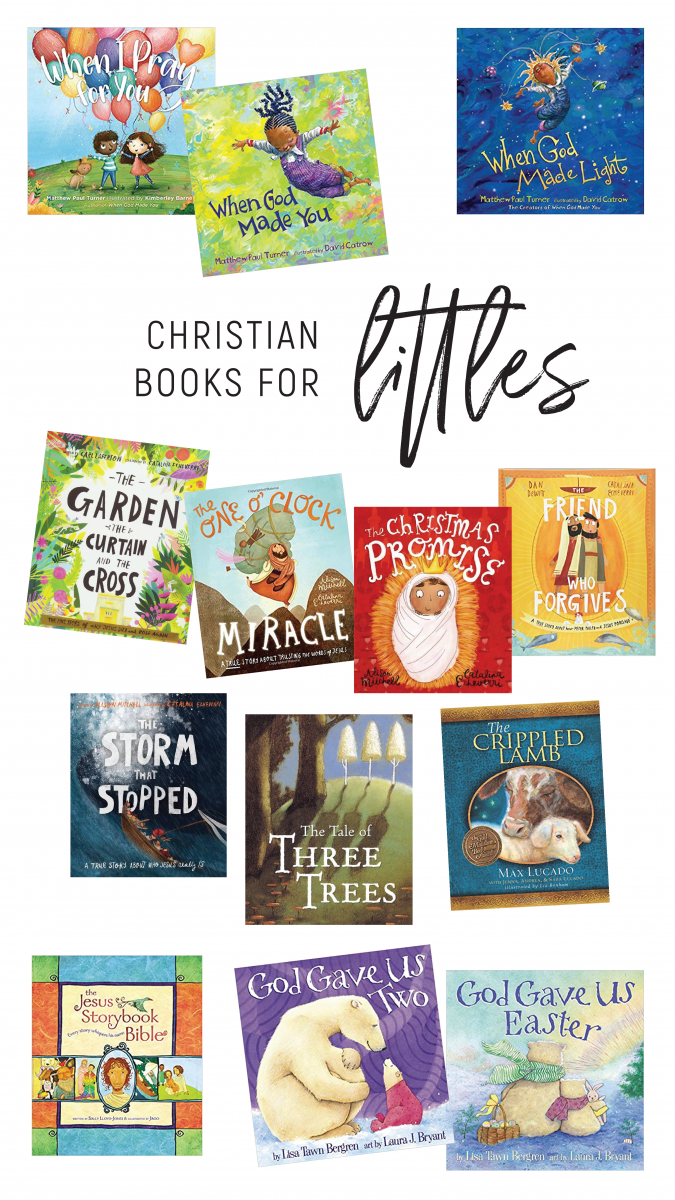 Our absolute favorite, Christian books for little ones
My personal favorites right now are all illustrated by the talented Catalina Echeverri. We have The Garden The Curtain and The Cross, God's Very Good Idea, The Storm That Stopped, and Goodbyes to Goodbyes. Not only are the illustrations absolutely gorgeous, but I love how simply the authors explain big truths!
I am a big fan of Matthew Paul Turner's books: When God Made Light, When God Made You, and his newest title, When I Pray For You. When I Pray For You is truly my prayer for my little ones. It's hard not to read it and imagine their future.
The "God Gave Us" series by Lisa T. Bergren is so good. We have God Gave Us You, God Gave Us Two, and God Gave Us Easter. I would love to get all of them over time.
Click here to check out other children's books that we enjoy reading and here for our favorite holiday books.