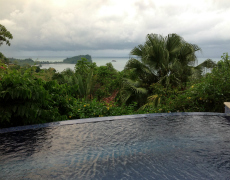 After spending 8 days in paradise, I'm eager to share our adventures! As some of you may know, our honeymoon destination was Costa Rica. However, Justin surprised me with a private, 4 bedroom mansion in the middle of the rain forest. Casa Dolce Vita in Manuel Antonio, Costa Rica. It was seriously heaven on earth. I contemplated the best way to compile our trip into one detailed post, but I couldn't. So, look forward to a 3 part series of the surprise, the nature, and our adventures!
Once we arrived at Casa Dolce Vita, I knew I never wanted to leave. I could have stayed forever. It was breathtaking. Not only was I surprised by the mansion, but the view was amazing. It's a pretty incredible moment when you see something so precious in nature and know, only God could create something so perfect. We reveled in the beauty, taking in each detail, and relaxed after our not-so-stress-free travel – which no longer mattered since, we made it! We made it to Costa Rica on our honeymoon!
Before I continue, I had to include some photos of our beautiful, temporary home in paradise.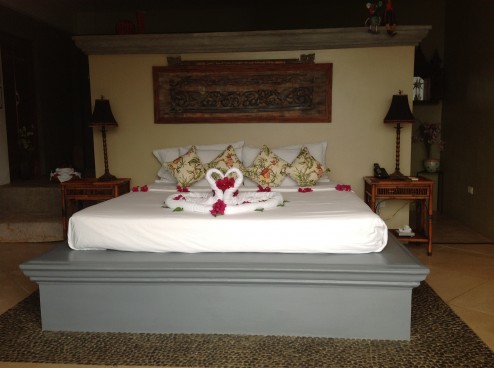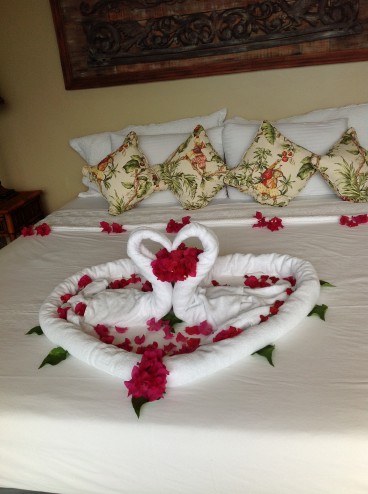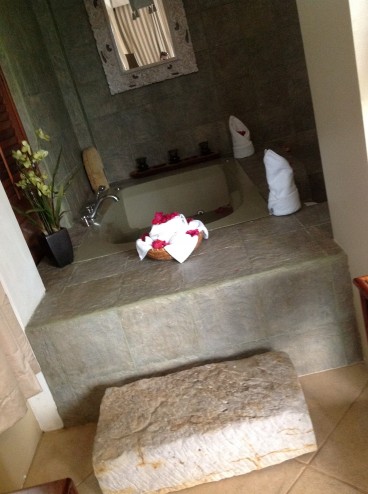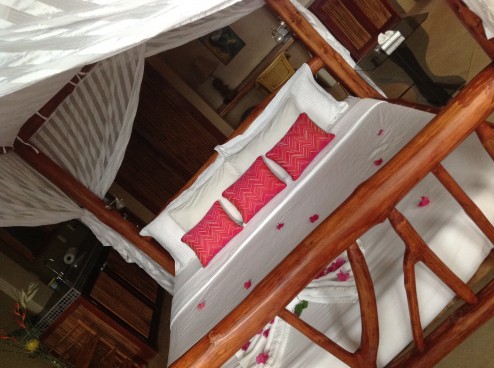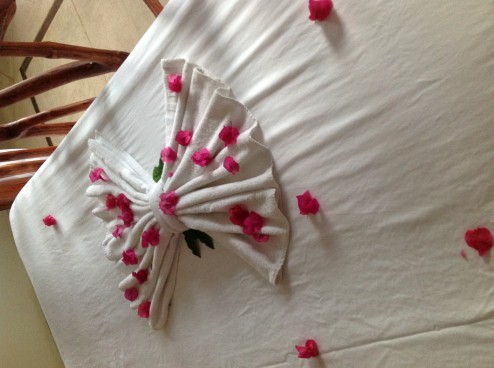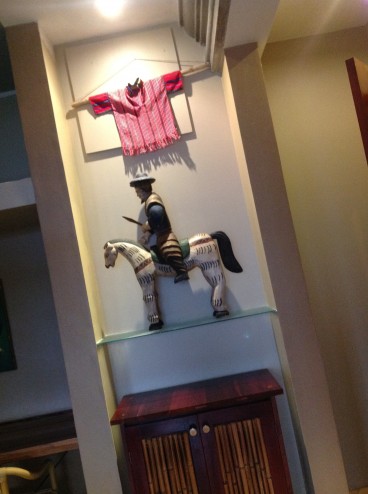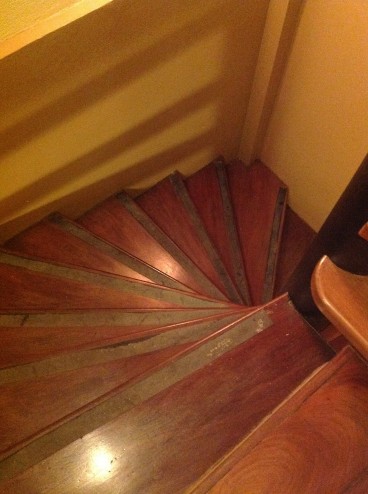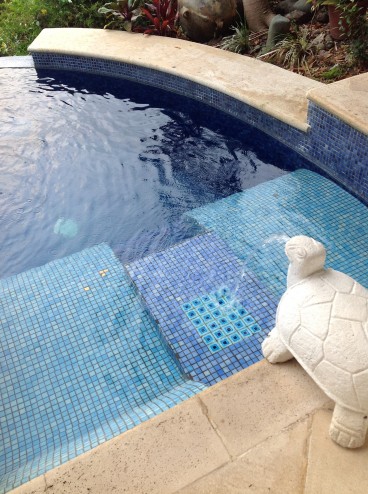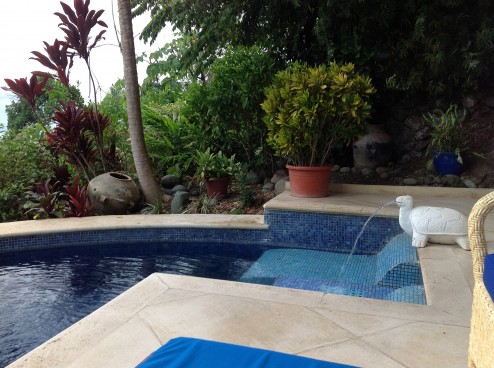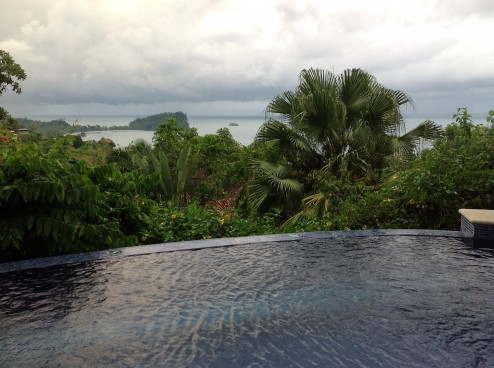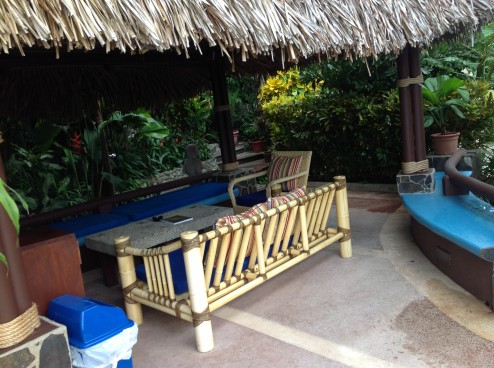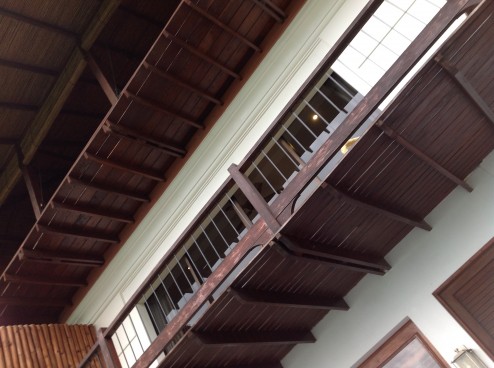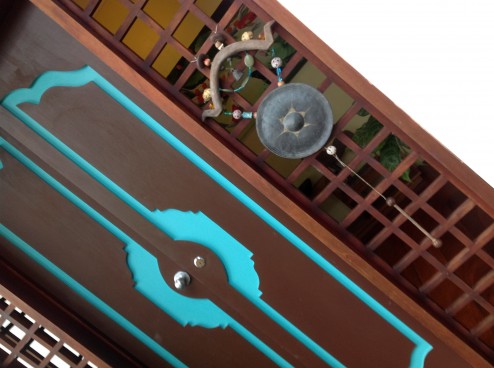 While we took a tour of our first home, our chef prepared a much needed meal. (The wedding was so overwhelming, we both forgot to eat!) I must confess, I have raved about this meal – it's seriously the best meal I've ever eaten. Chef Guido (yep, that's his name) prepared two delicious appetizers: fresh ceviche and gaspacho. Our main dishes were the best part, Caribbean style jumbo shrimp (the perfect combination of hot chipotle pepper mixed with sauce from fresh, local coconuts) and Davinci mahi mahi (served in an aphrodisiac concentrated mussel sauce, accompanied with au gratin potatoes and vegetables) – both were divine! Plus, I am a huge fan of presentation – I love for my food to look pretty (pretty is a favorite word I use to describe my food) and boy did it. As pretty as it was, it tasted a bazillion times better than it looked – if you can believe that.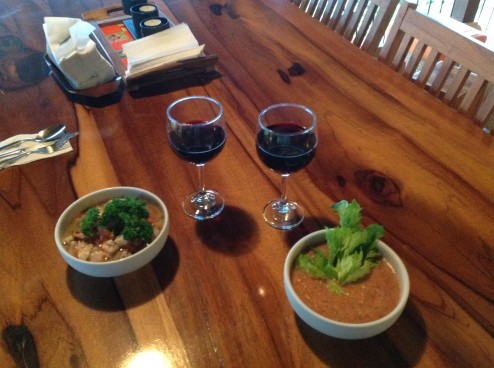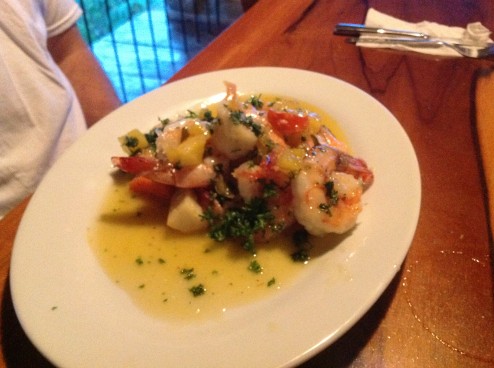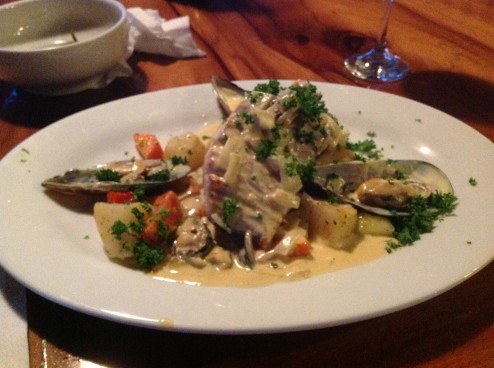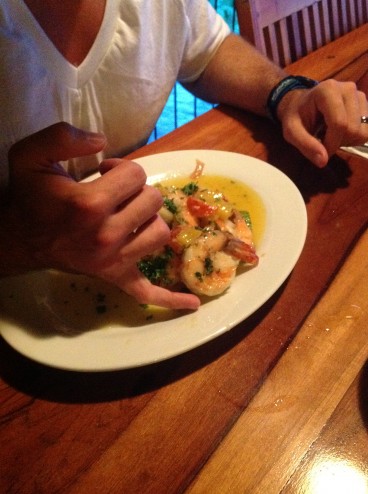 Not only was I surprised by our beautiful home for the week or the incredible food, but the view…simply breathtaking. Waking up each morning to this view and watching the sunset over the Pacific was phenomenal. I tried to capture the pure beauty of our surroundings, but I must admit – the pictures do NOT do it justice.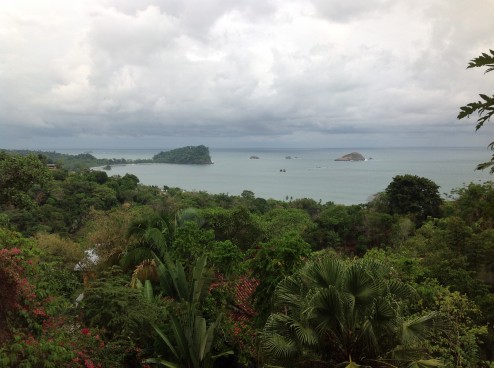 Can you spot the sloth?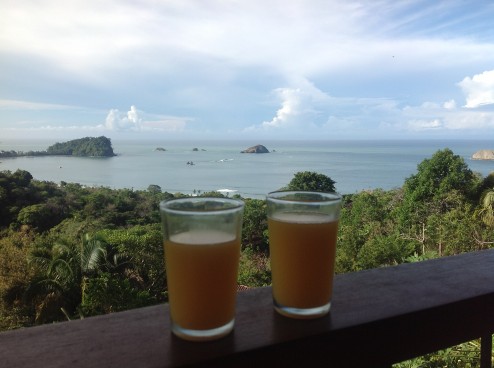 Each morning, we enjoyed a variety of fresh fruits, cereal (you know, the totally unhealthy kind – Trix and Nesquik), toast, eggs, and orange juice overlooking the Pacific Ocean. Seriously, how incredible is that view?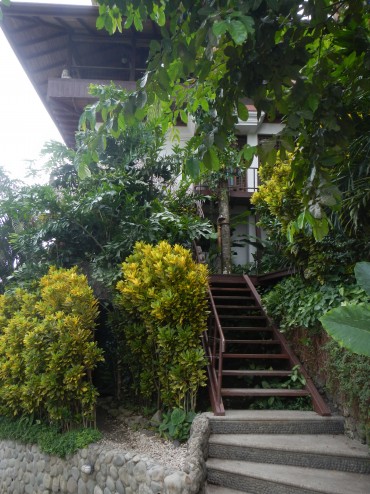 Not only was our honeymoon everything I could have ever dreamed, the sweetness of Justin surprising me made our trip even more perfect. Saying good-bye to Casa Dolce Vita was bitter sweet – as anxious as we were to see loved ones and settle into our new home, we were sad to leave. However, as I snapped this last picture of our honeymoon suite – we vowed to return!
Now that you've previewed our private mansion and a sneak peek into our week in paradise, I promise to provide more details about the Costa Rica culture and our honeymoon travels over the next few days. Yep, that means you'll have to check back to see the beaches in Manuel Antonio, videos of the monkeys, and photos of our zip lining excursion!
Happy Monday, from
the Mister and Misses
!