We're here to share another favorite and delicious recipe with you, black bean salad! We originally tried it with our cilantro lime, grilled shrimp tacos here, but it's great as a poolside chip dip or snack!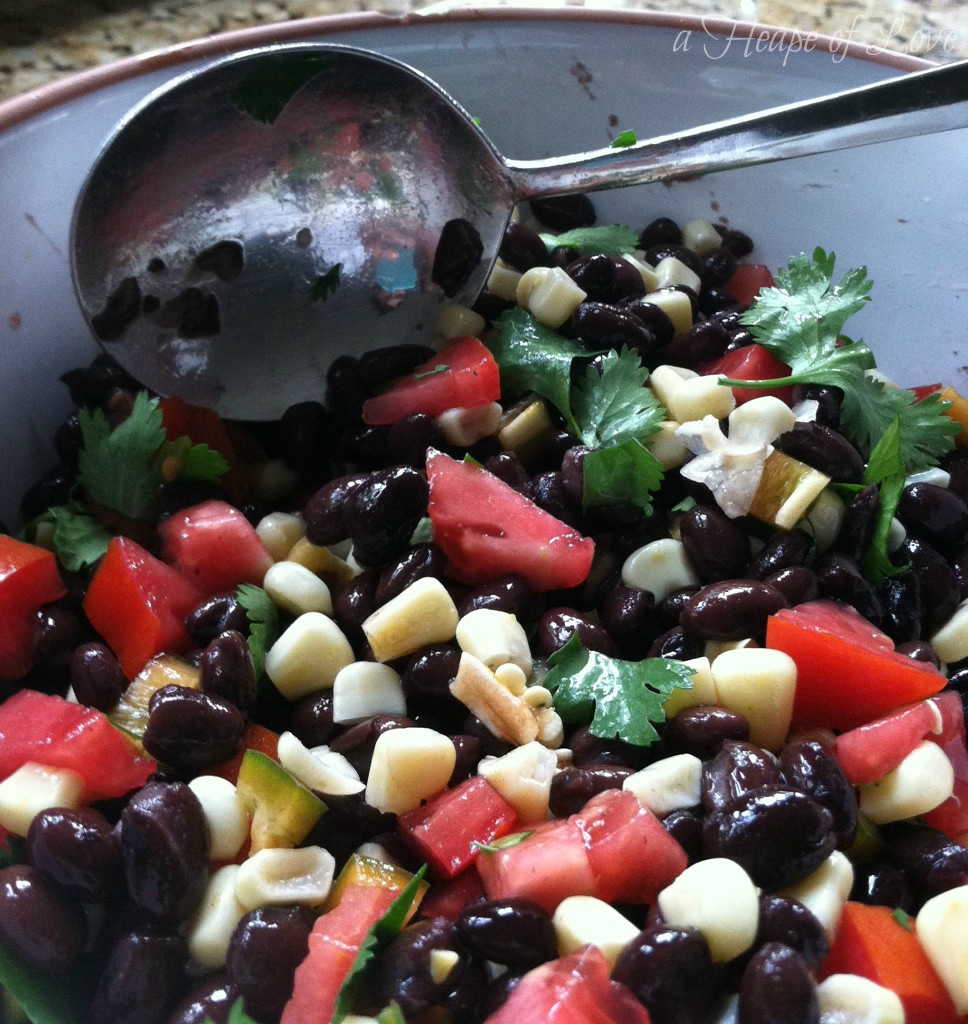 Ingredients.
2 cans of black beans
1 can of white corn
2 tomatoes
1 fresh jalapeno
2 limes
cilantro
onion (sweet Vidalia is my preference)
2 avocados
salt
Step 1. Drain and rinse both the black beans and the white corn. Combine together in large, serving bowl.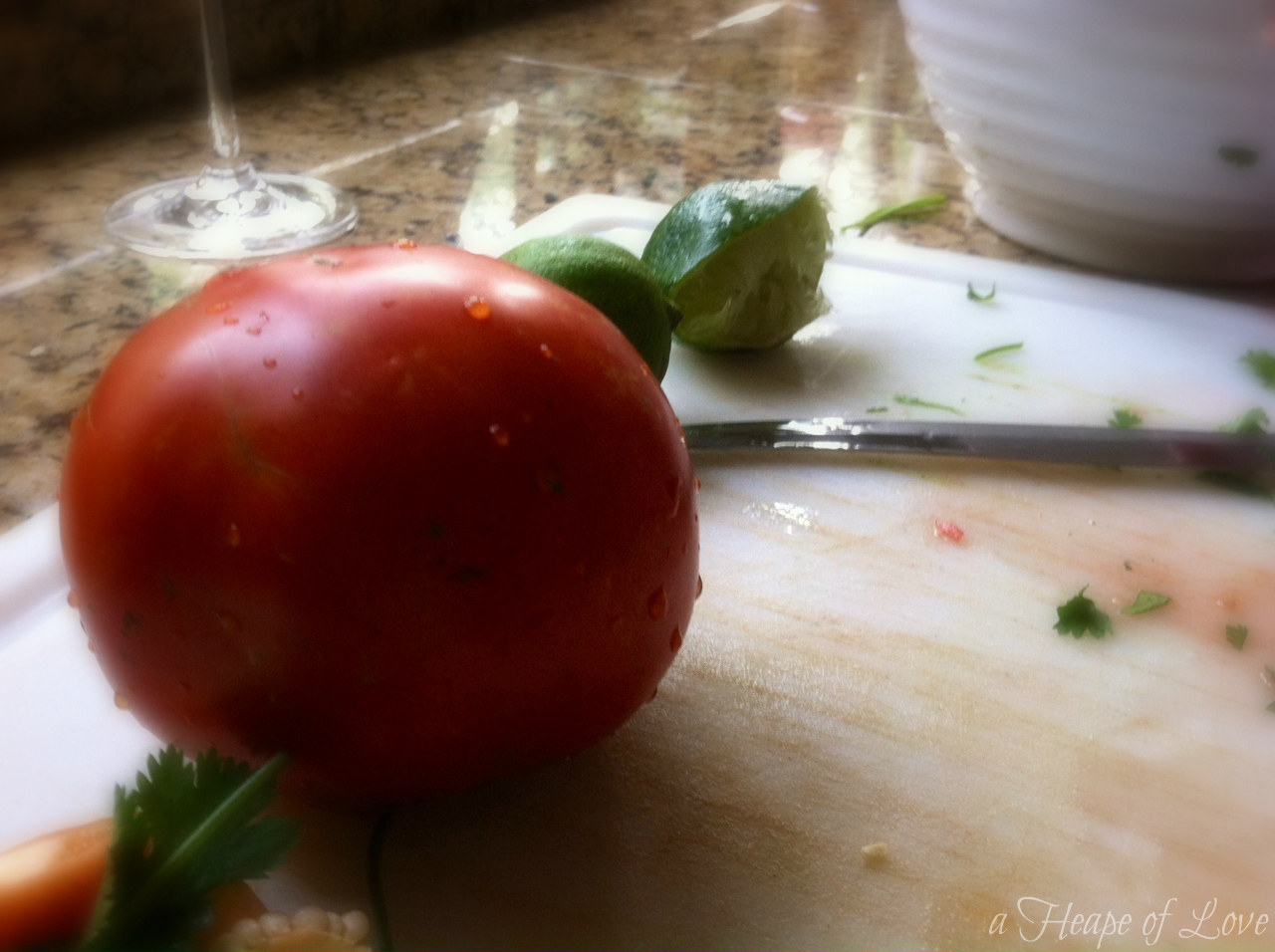 Step 2. Chop 2 tomatoes, 1 jalapeno, cilantro, 1/2 of the onion, and 2 avocados. Combine with black beans and corn. Add salt to taste.
Step 3. Squeeze fresh lime juice from 2 limes over the salad.
Step 4. Serve and enjoy!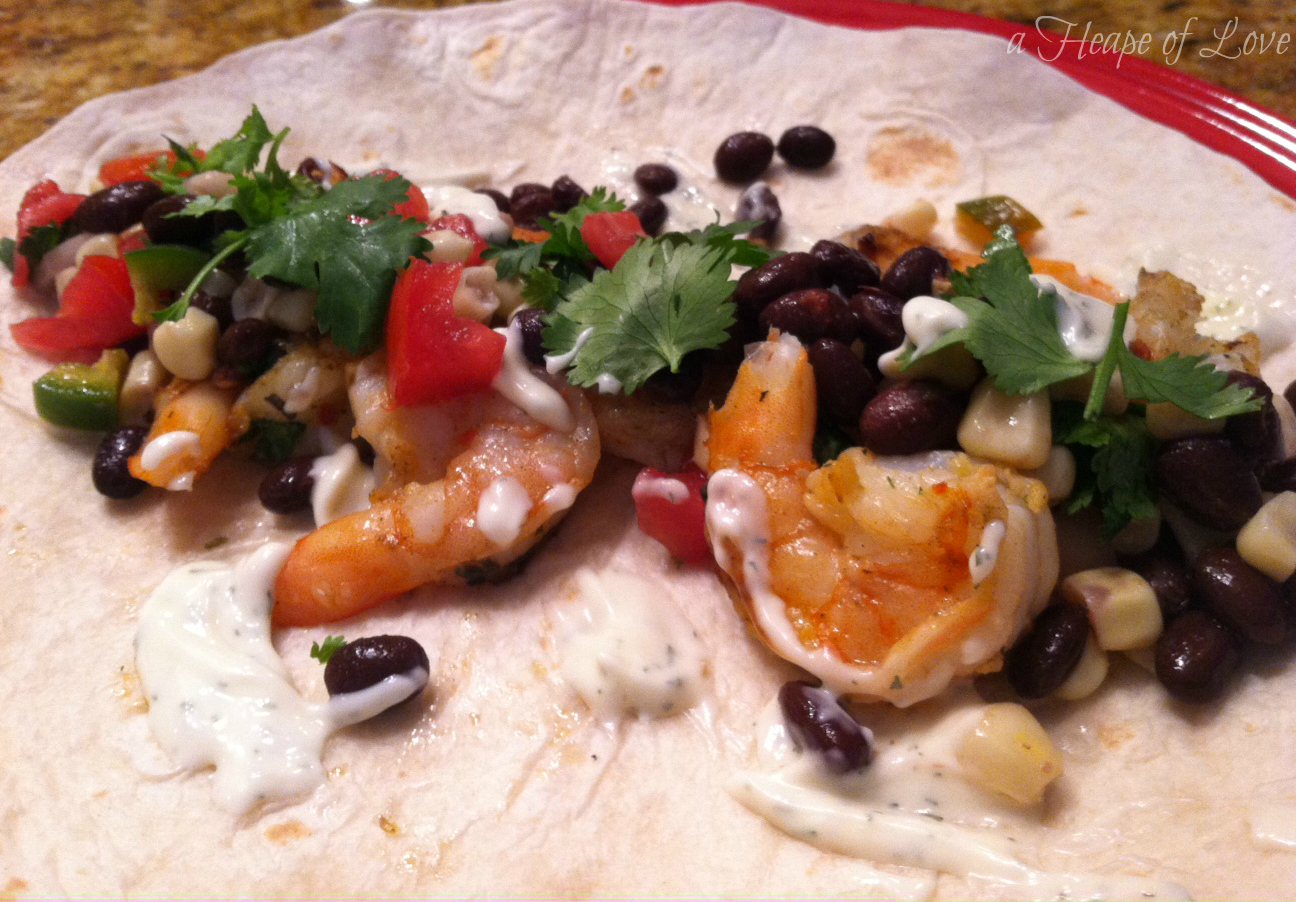 This recipe is great with chips, or served as a side to these cilantro lime, grilled shrimp tacos. It's one of those, perfect-for-a-party recipes that you just can't get enough of!
We are huge fans of this black bean salad recipe. Try it and let us know what you think!
happy eatin',
the newlyweds