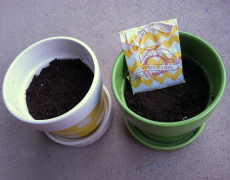 As wedding favors, Justin and I had a variety of cucumbers, hot peppers, and wildflower seeds neatly wrapped, tied with twine, and sealed with our signature stamp. When deciding on the perfect, yet simple "thank-you" for each of our guests, Justin and I both agreed on something with a green initiative. We wanted something that could last longer than a bag of boiled peanuts and could serve as a reminder of our special day. Combine that thought process with my love for veggies and Justin's love for spice… Tada, you have seeds for both! For the non-cucumber and non-pepper lovers, we had the option to pick wildflowers. Who doesn't love wildflowers?
Our hope was that each guest take one (or more), plant the seeds, and watch them grow into delicious cucumbers or peppers, or wildflowers – all the while, praying for Justin and I as we grow together.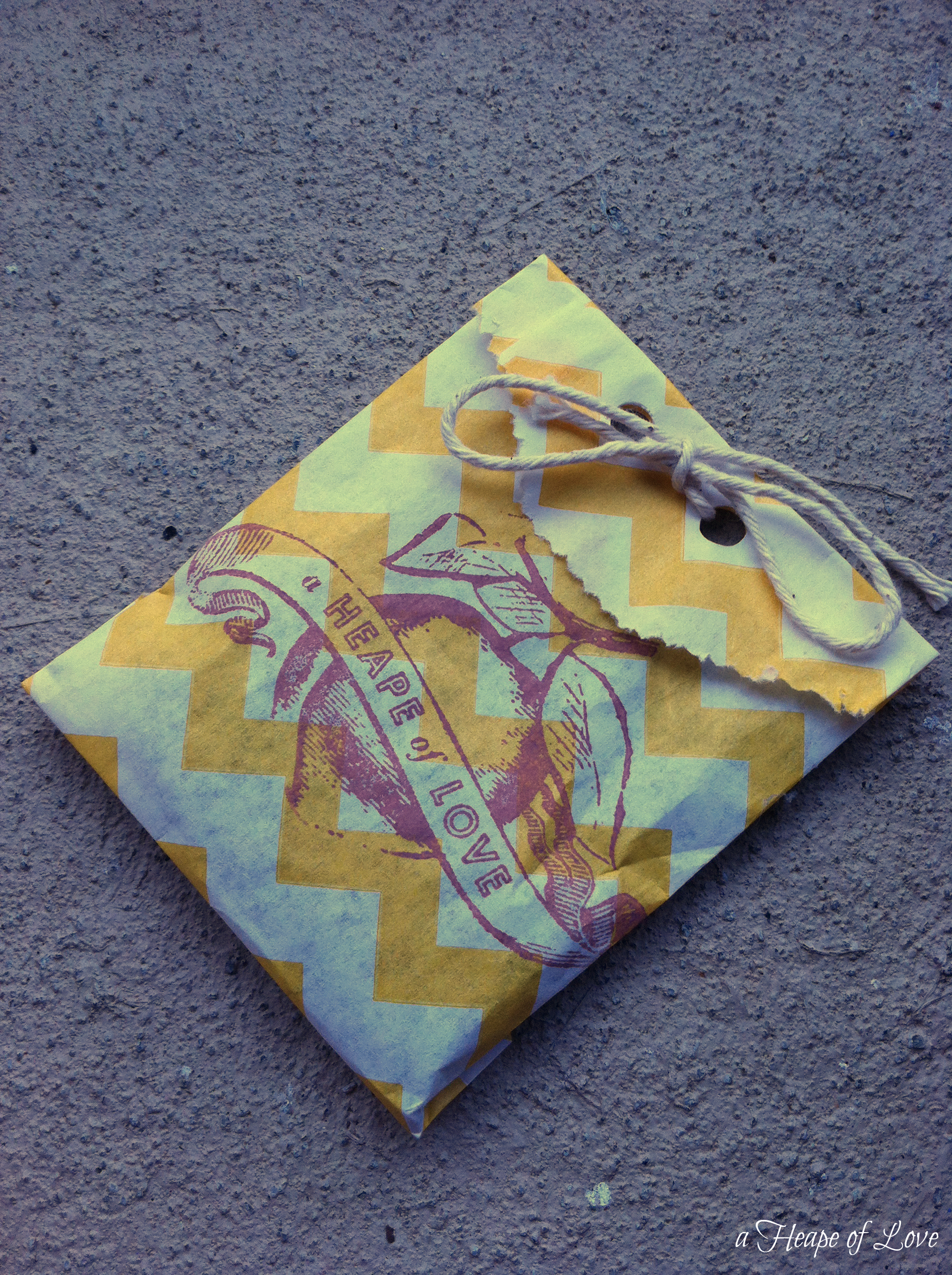 Above is one of the wildflower pouches. Each type of seed was packaged in different colored, chevron print bitty bags from Whisker Graphics. Wildflowers, yellow. Cucumbers, orange. Peppers, red. (Professional photos to come.)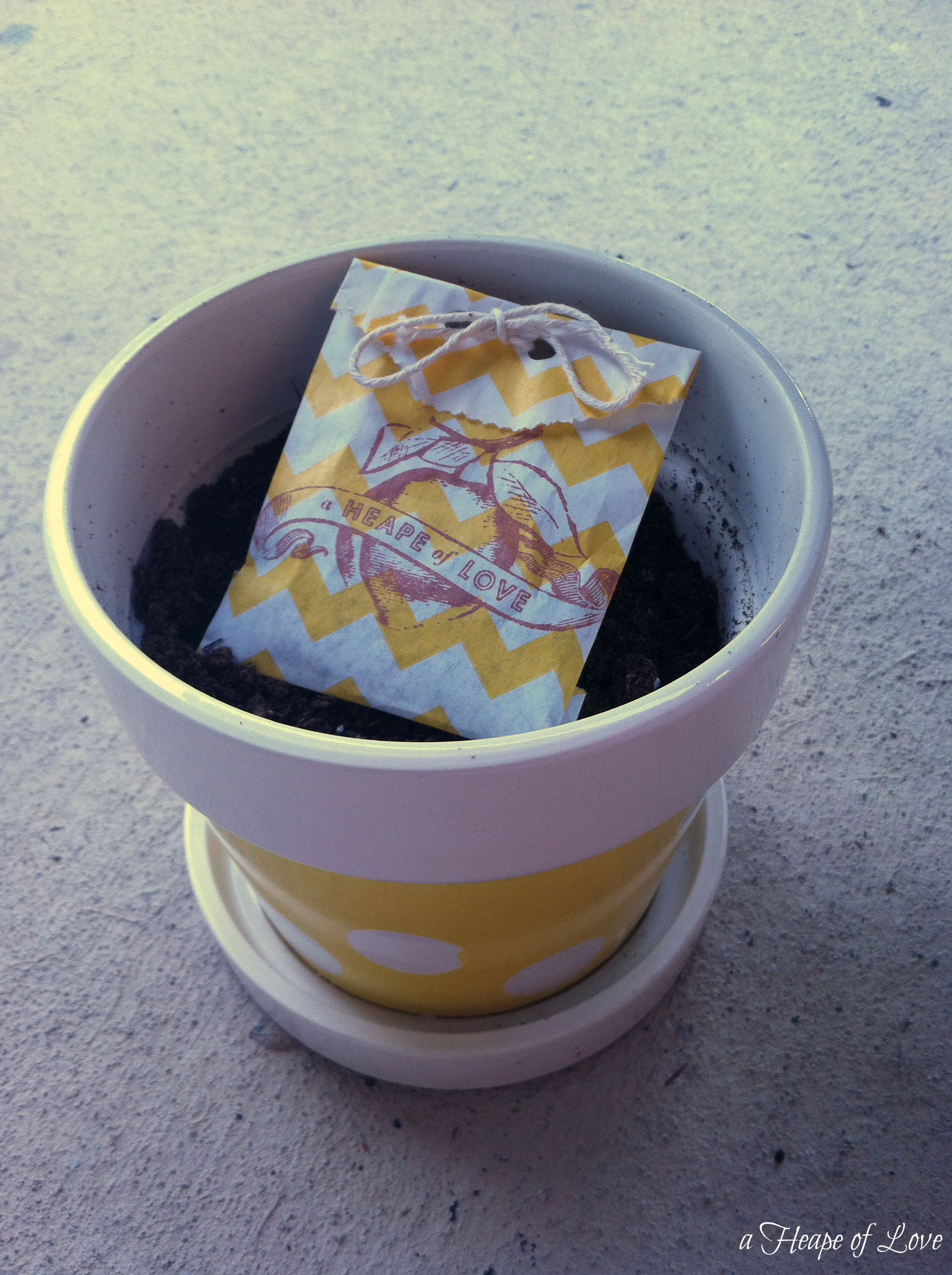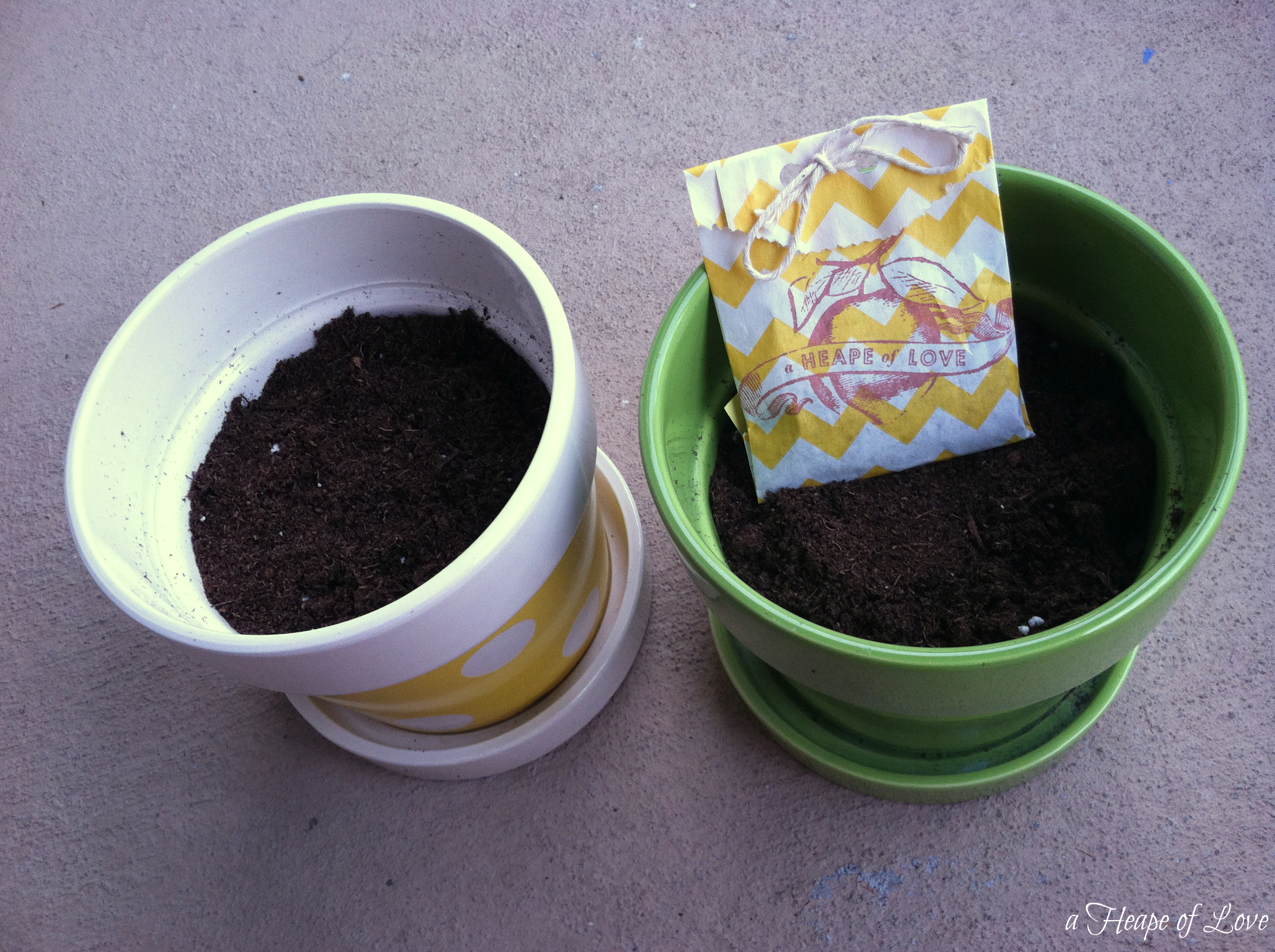 One of the many things jotted on our to-do list, plant the seeds from the wedding. With a little Miracle Grow, a new planter, and some of Justin's gardening skills, we were able to cross one to-do off our list. (plant the seeds from the wedding, check!) Soon, we hope to see our Caribbean hot peppers, habanero peppers, and wildflowers begin to sprout!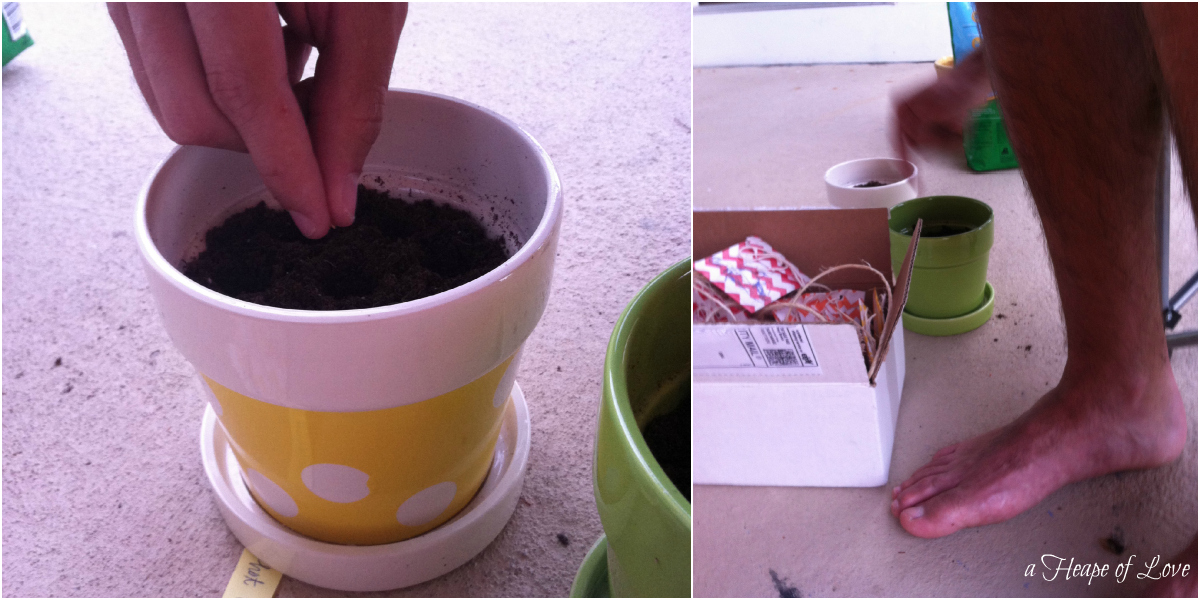 Now this I say, he who sows sparingly will also reap sparingly, and he who sows bountifully will also reap bountifully. 2 Corinthians 9:6
Of course, we have to ask! Have you planted your seeds from the wedding? If so, which ones?