Birthdays are a big deal in the Baggett and Heape household and Justin nor I have any intention of changing those traditions. We love to celebrate with family (& friends), eat good food, and make memories. Well today is my sweet Mama's birthday. Only a few years ago, on June 7th – my Mema gave birth to a beautiful, healthy, baby girl. My Mama. Today, we reflect on what a blessing that day was for my grandparents, my Daddy, and our family. Without this incredible woman, I wouldn't be the person I am today. (Nor, would I be here!)
So, meet my Mama. She's strong – in faith and spirit. She's an incredible, Christian woman. She's still as in love with my Daddy today, as she was 29 years ago when she said, "I do." She is honest. She is faithful. She is an encouragement to others. She is a hard-worker and dedicated to all she does. She is a supporter and cheerleader. Her selflessness has been evident through raising me, my siblings, and being there for my cousin. Everything she does, she does wholeheartedly. She is the definition of a true, Proverbs 31 woman.
As some of you may know, I chose to wear my Mama's wedding gown on my wedding day. It was such a privilege to have the opportunity and I was honored when she offered. The dress is a priceless gift and is one very, special detail that made my big day so perfect. So today, as I reminisce on many good times I've had with my Mama – I wanted to share a very special moment.
On my wedding day, before I walked down the aisle, my Mama and I stood on the front steps of the house I grew up in and looked at a photo that has always been dear to my heart. It's a photo of my Mama on her wedding day. Although this moment in time, I may have been filled with utter anxiety – it was a very special moment I will never forget. As we stood there, we talked and pointed out the slight alterations I made in the dress… but, it wasn't the conversation per se that I'll remember. It was just that special time… That special time between mother and daughter, that I'll never forget.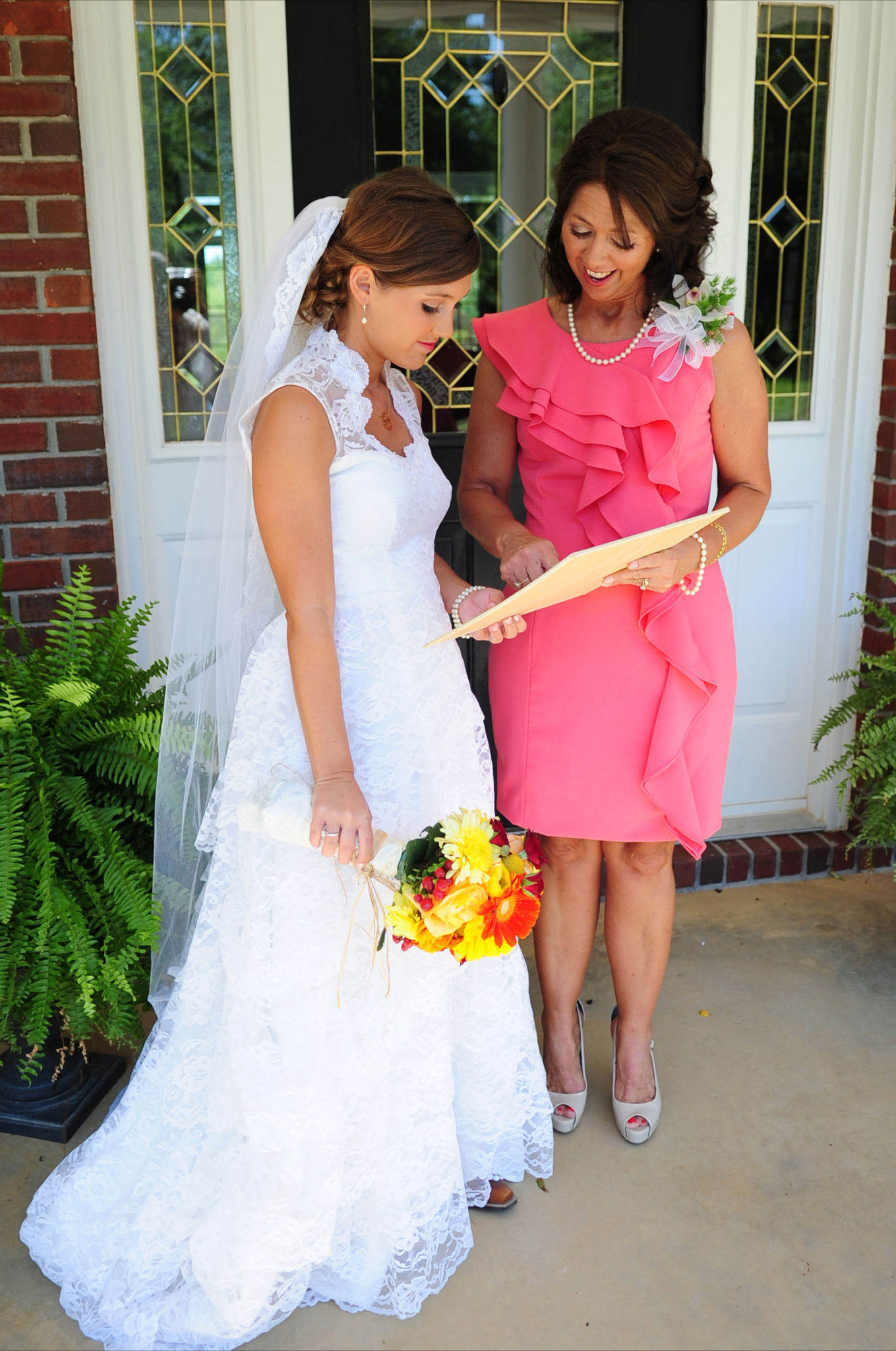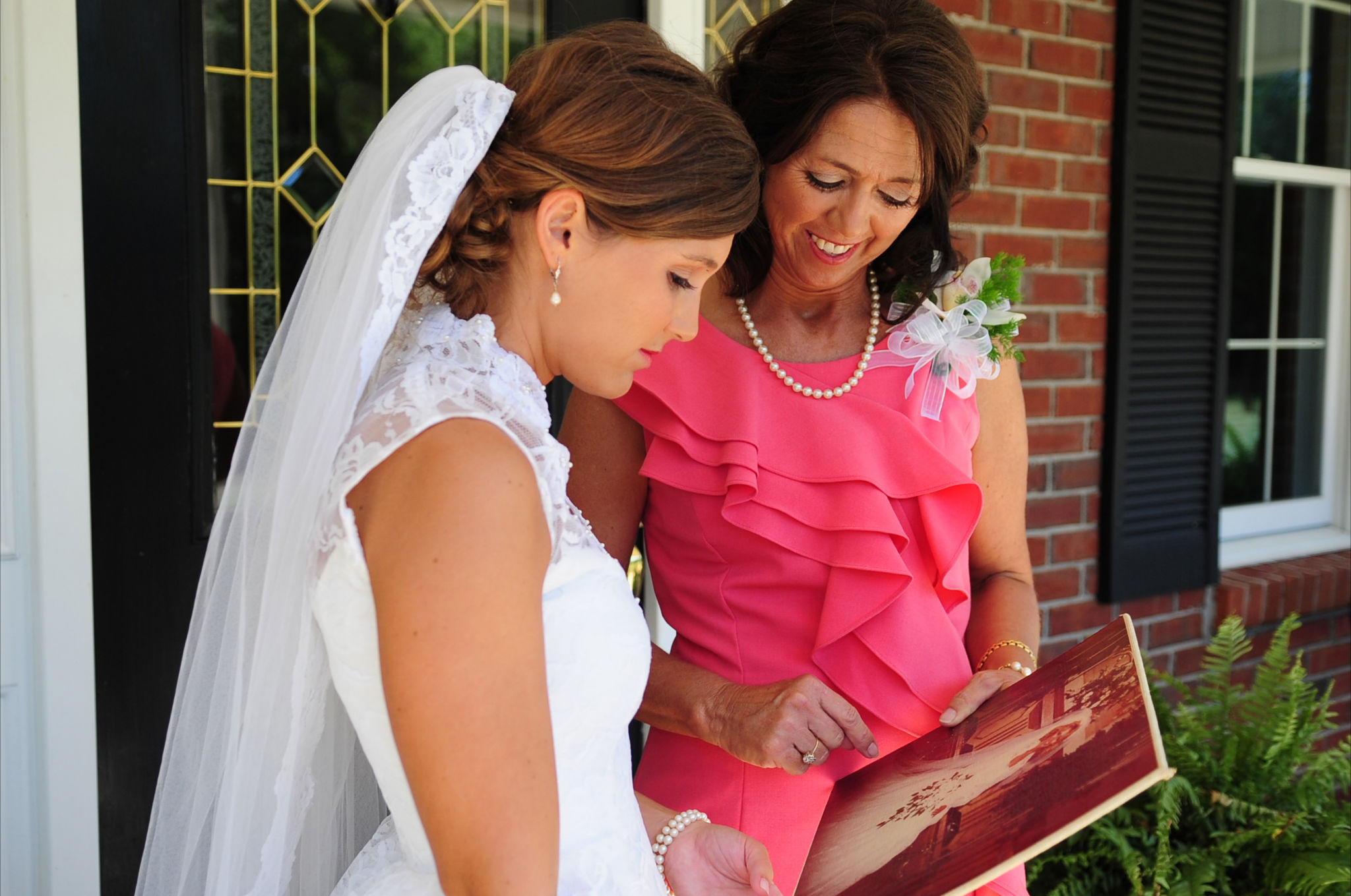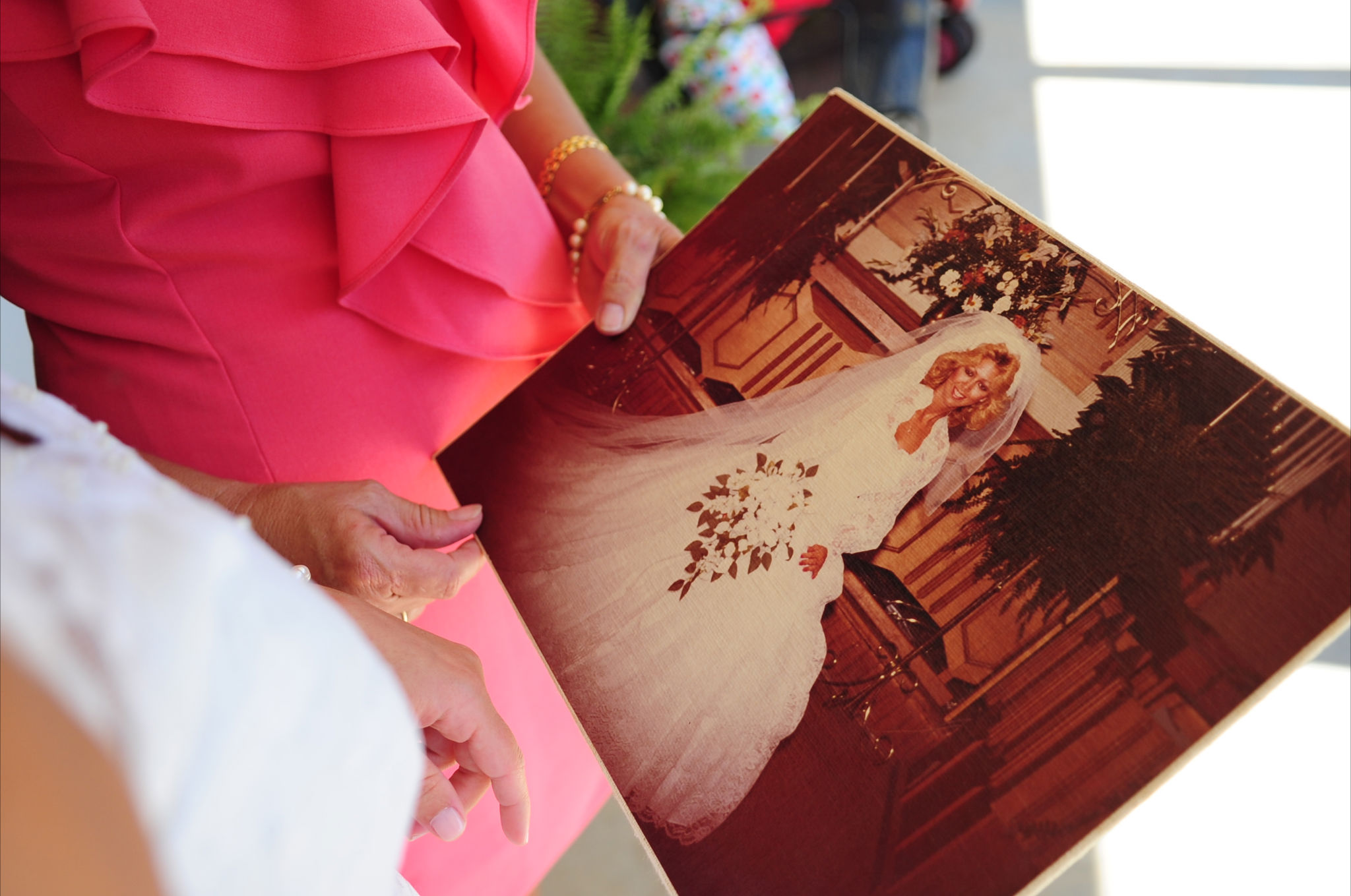 (photo credit to K&R Photography)
Mama, thank you for all you do and have done. Thank you for making my big day, so incredibly special. Thank you for the continued love, support, and encouragement. Thank you for being my mother, first and foremost – and for our friendship. Thank you.
Happy Birthday, Mama!
with love,
your firstborn, daughter & new son-in-law