Today is my mother-in-laws birthday! She'd kill me if I revealed her age, but you could never guess from her beauty or spunk. She's one incredible lady and I'm blessed beyond words to have such an amazing, selfless mother-in-law. I've told her before and I'd tell anyone, that growing up – as often as I prayed for my future husband, I prayed equally for great in-laws. This is only one of many answered prayers.
Below is one of my favorite, wedding day photos of Justin and I with our mothers. We are both extremely close to our Mamas and wouldn't be who we are today with out their strong Christian influence and love.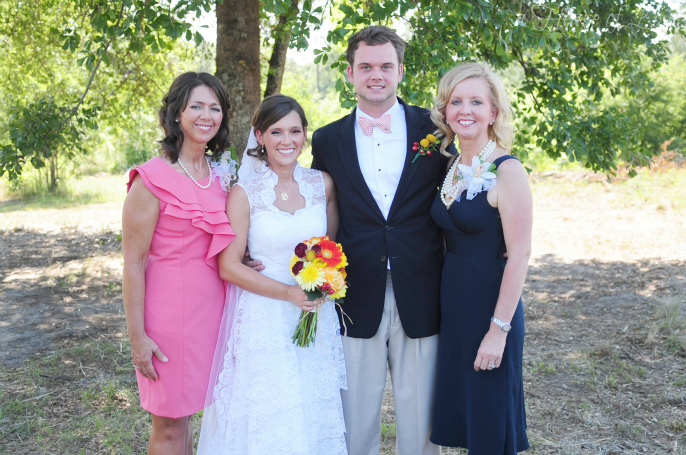 Thank you, Mrs. Teresa – for raising your son to be the man of my dreams and one sweet husband.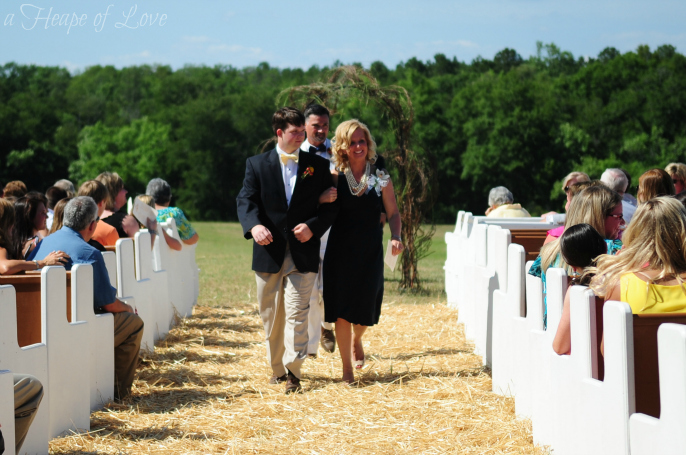 I couldn't resist including a few photos of Justin and his Mama during their mother/son dance.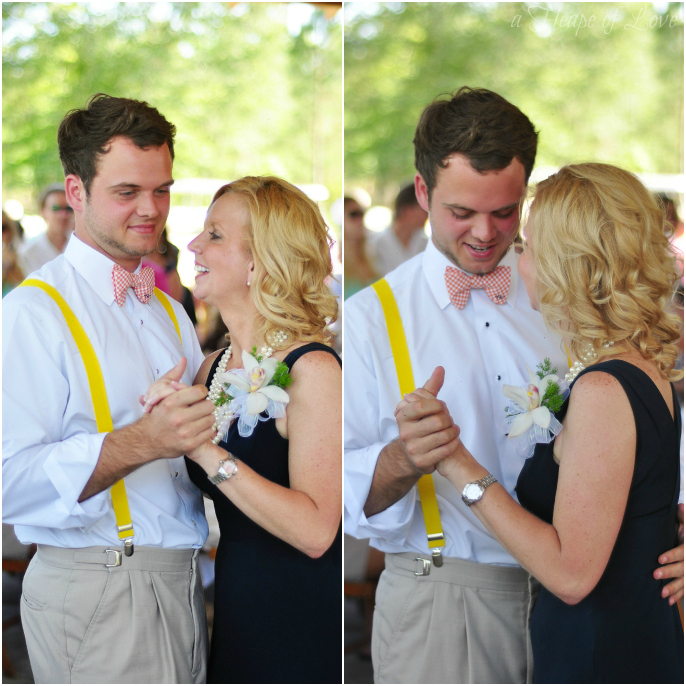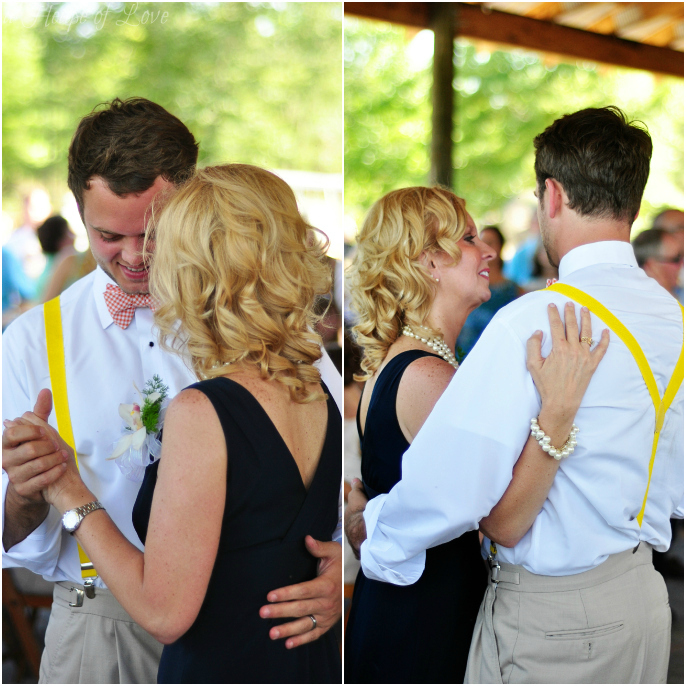 Before the ceremony, Mrs. Teresa and my Mama spent some time with me – getting our hair and make-up done. They also were sweet enough to lend me their pearls to wear on my wedding day. (More on this to come.) Below is a photo of my sweet, mother-in-law clasping her wedding day pearls onto my wrist.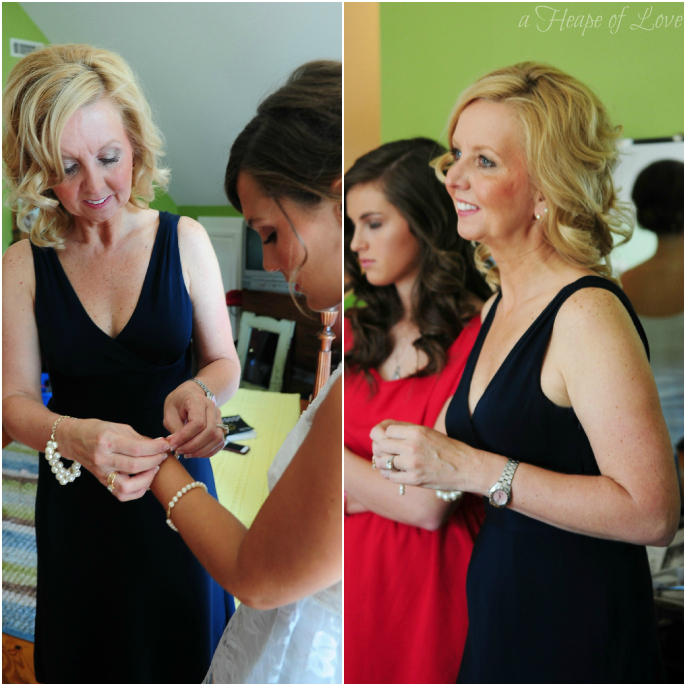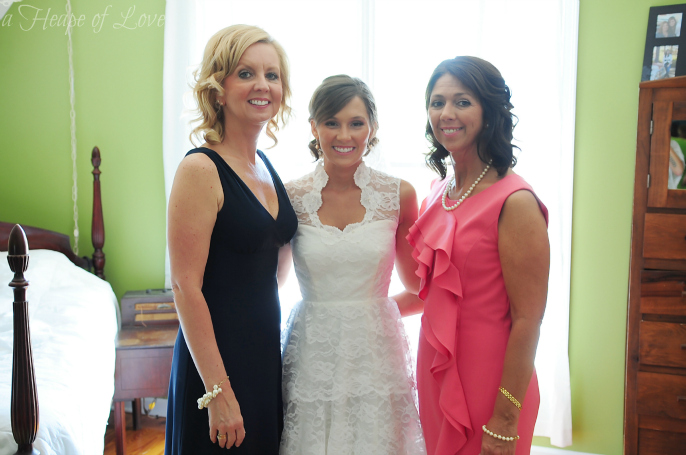 To celebrate Mrs. Teresa's birthday, the family gathered at Meme's for a spaghetti dinner! Meme cooking…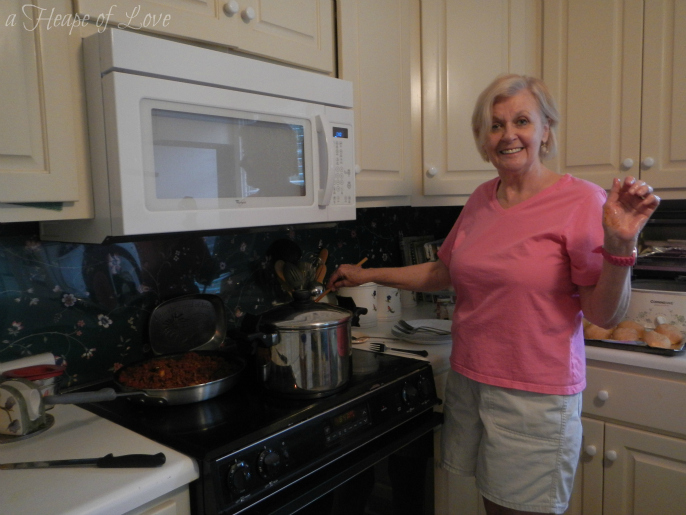 However, Meme doesn't bake – which explains the cake. Ahem, I mean she baked both of these beauties for Mrs. Teresa's birthday!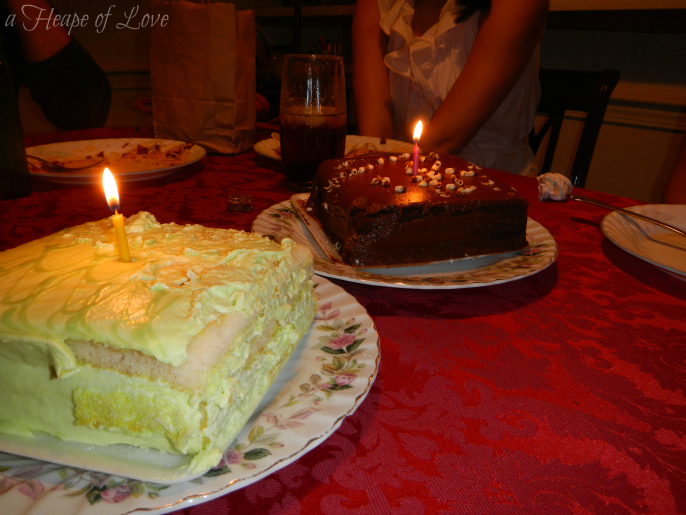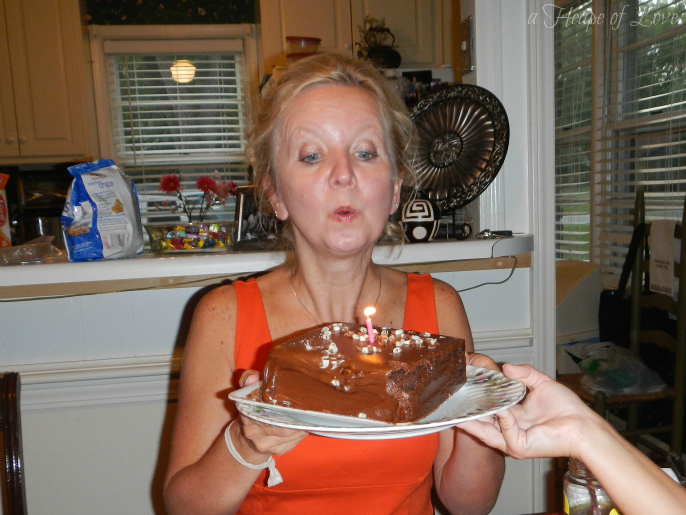 It only took 3 attempts to get the photo above just right.
Can you believe this present is her first monogrammed gift?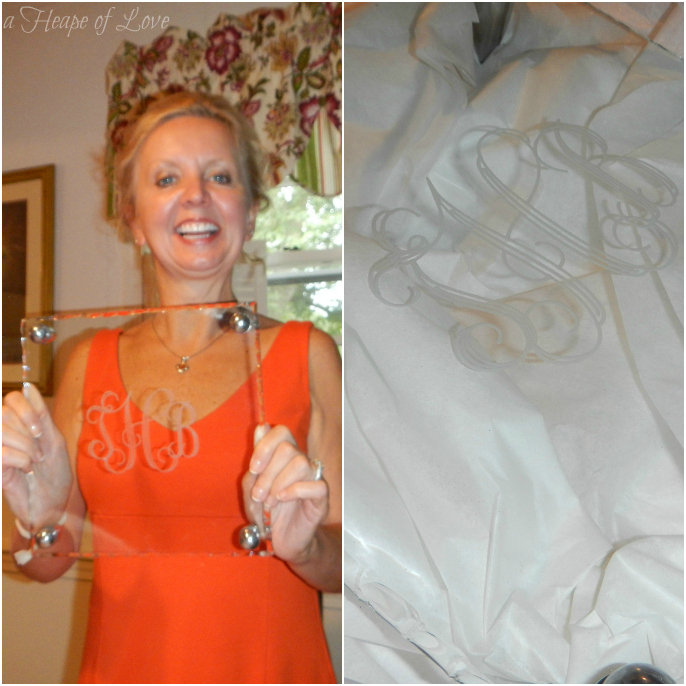 (My apologies for the blurred photography. She was excited, resulting in very quick movements!)
Happy Birthday to my incredible mother-in-law, Teresa! We hope your day is amazing and we looking forward to seeing you later, for a second celebration.
happy birthday! lots of love,
your son and daughter-in-law