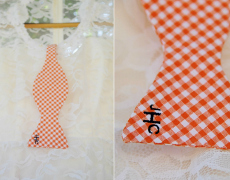 Justin and I are blessed to know two, very talented women – Martha Jackson and Sheila McBride. These two ladies put their talent to work to help make our day so special. From altering my Mama's dress for me, to monogramming each of the groomsmen's bow-ties, these ladies were amazing.
Mrs. Martha. I've known Mrs. Martha for years. We met back when I worked at Allen's Bridal Shop in 2005 and for what seems like forever, she's been altering dresses, jeans, and bridesmaids gowns for me. Whenever I decided a few years back that I would wear my Mama's wedding gown, I knew there was only one person I'd trust to alter it… Mrs. Martha. Initially, my Mama's gown had long, lace sleeves and was intended to be worn with a hoop-skirt. To personalize and transform my Mama's gown into my wedding gown, I envisioned the dress sleeveless and fitted. A few alterations later, the dress was just what I'd dreamed. The new design was custom to my figure and slightly cooler for the May weather. (See below for before and after photos.) Also, she minimized the size and puffiness of the bouffant veil. In fact, it was cut completely in half – which is amazing to think about since my veil was long, just image the veil's length when my Mama wore it. After all the hard work – she said to consider the work her personal gift to me. Mrs. Martha is a rare gem; she is truly amazing!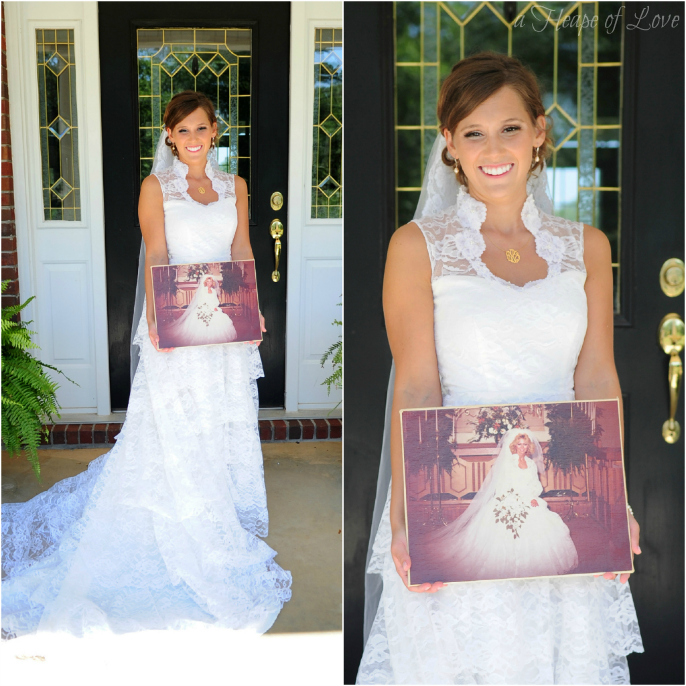 In addition to the wedding dress and veil alterations, Mrs. Martha salvaged the lace from the sleeves and train to make garters for me, my sister, my brother's bride, Bailey, Destiny, Maddie, and Derek's bride. (Derek, Destiny, and Maddie's mother also wore this dress on her wedding day, see here.) Below is a photo of my homemade garter,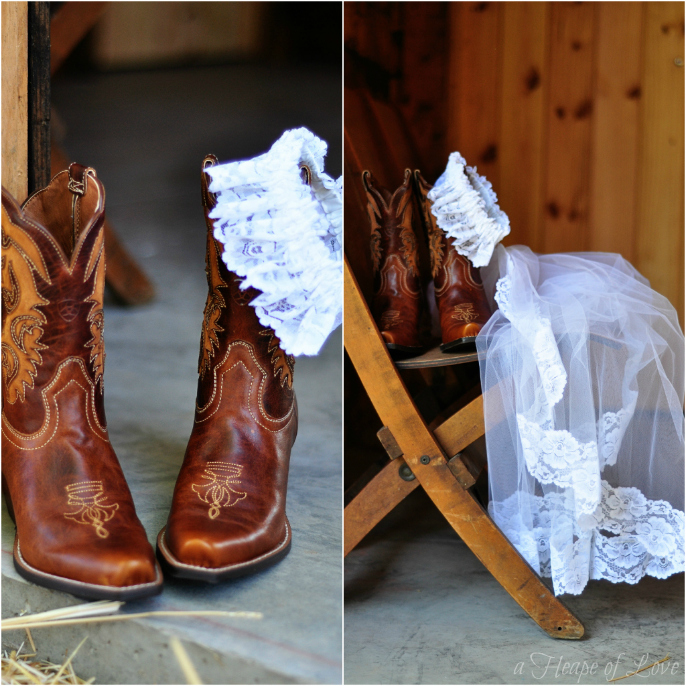 Mrs. Sheila. Justin and I met Mrs. Sheila when we first became friends with this guy – which was a while back. Not only did she monogram Justin's and each of the groomsmen's bow-ties, but she also inscribed messages on hankies for my Daddy, my father-in-law, and grandfathers.  Did I mention that all of this was another gift of many from the McBride's? Not only did she give her time and talent to embroider these for us, she shared her heart with me during our 5 months of marriage counseling. She is a very special person in our lives, along with her husband. They've both been there for Justin and I like second parents and we couldn't be more appreciative.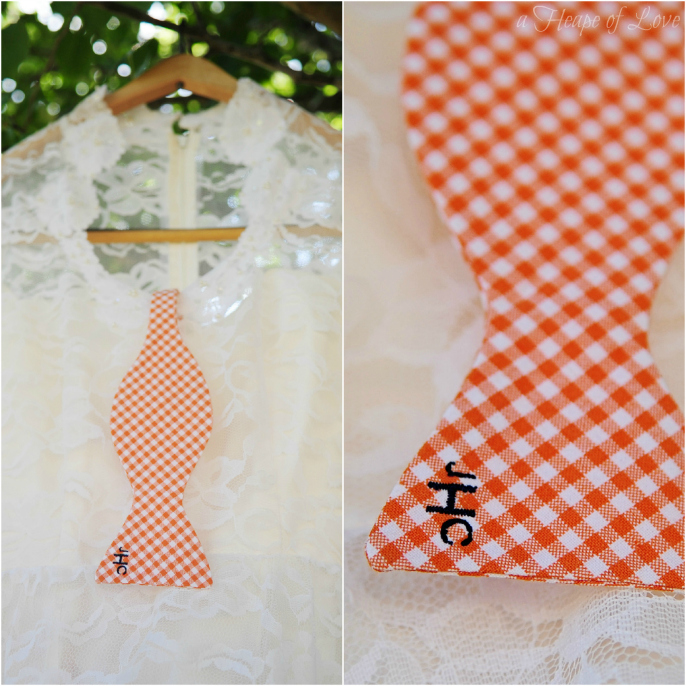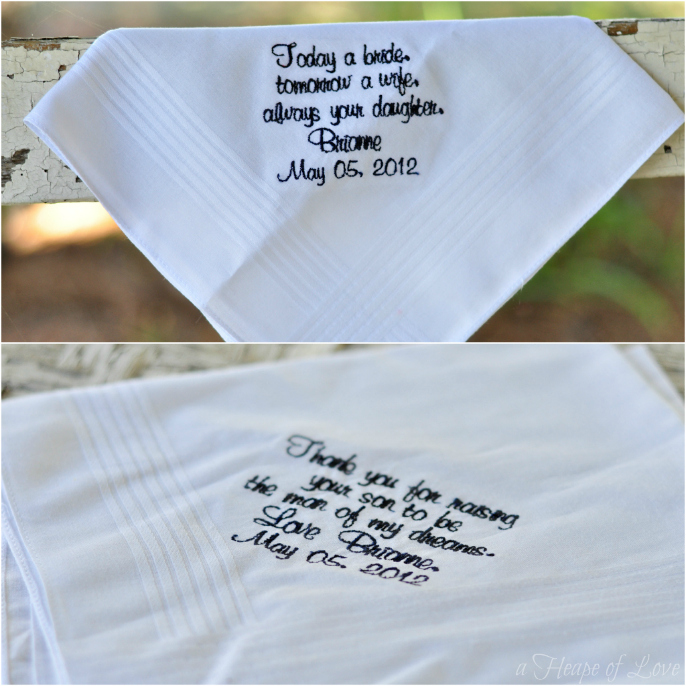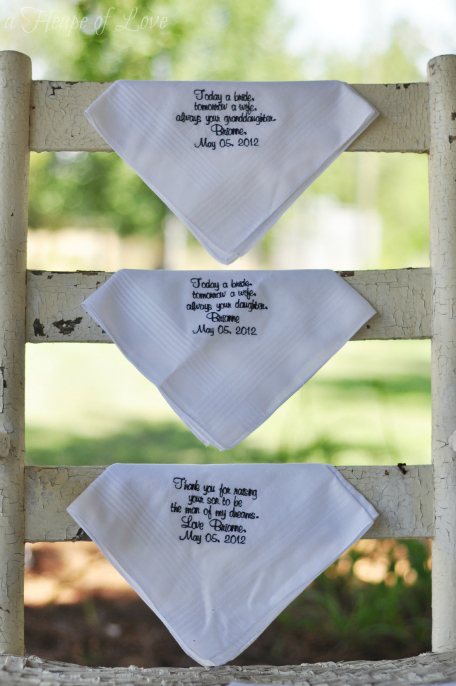 (photos by K&R Photography)
We can't say thank-you enough to these two women. Their hard-work and tedious efforts made perfect gifts to our family and friends – and to me, because my dress couldn't have been more ideal!
Mrs. Martha and Mrs. Sheila… thank you!
thanks so much,
the newlyweds