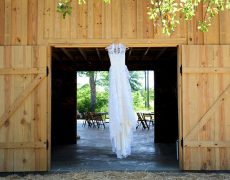 Our wedding day attire. Bow-ties and suspenders, lace and pearls, we wanted each detail of our wedding day attire to reflect us, our southern heiritage, and our personalities.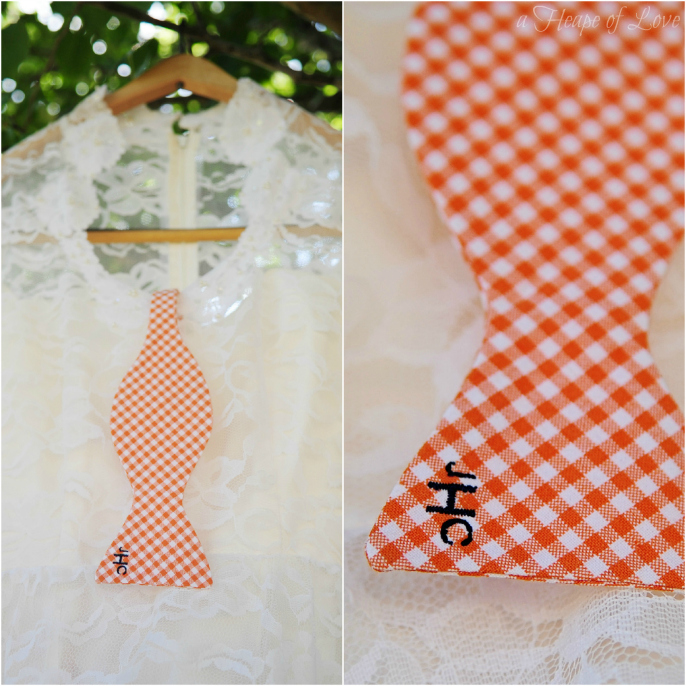 The groom. In a navy blazer and slacks, we aimed for a southern proper appearance that was equally appropriate for a field wedding. Add yellow suspenders with an orange gingham, monogrammed bow-tie… perfection. It was exactly the look we were going for and the guys really enjoyed the quirkiness of the mix 'n' match look. (Justin wore yellow suspenders with an orange bow-tie, while the groomsmen wore orange suspenders with yellow bow-ties.) Isn't he handsome?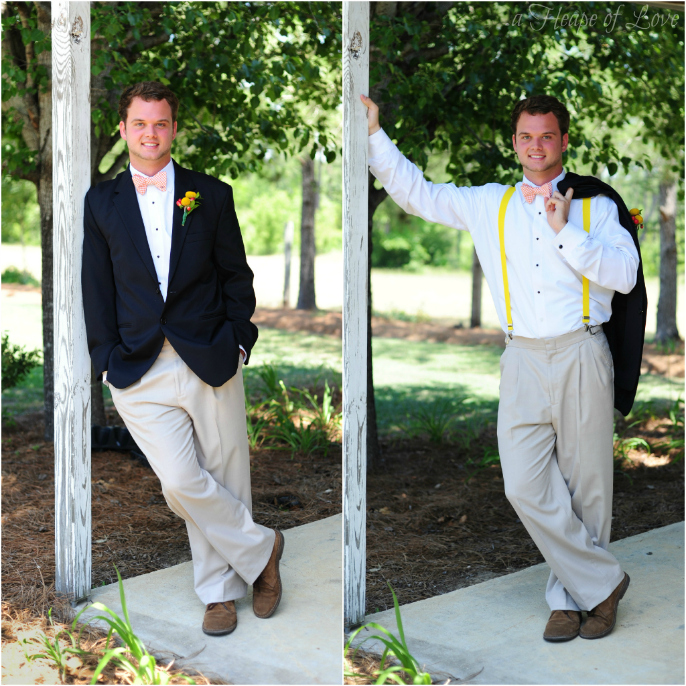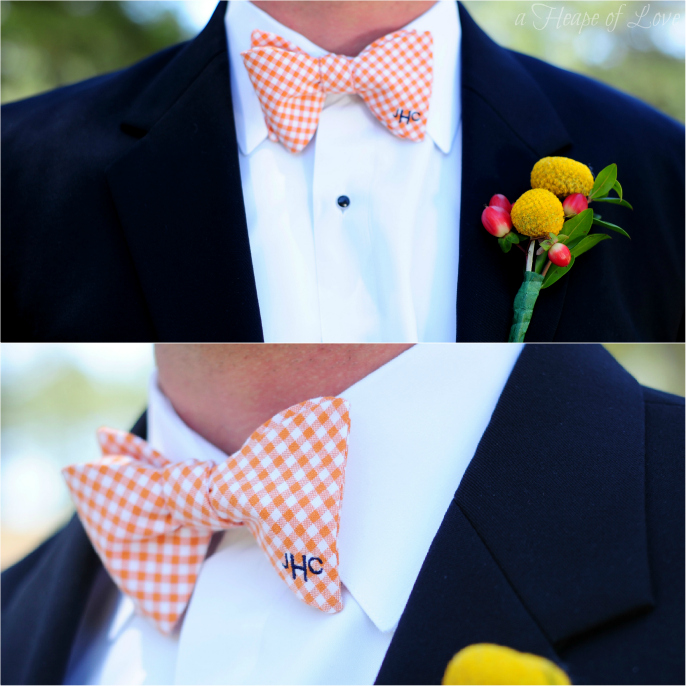 The bride. Dressed in the same gown, veil, and pearls worn by my Mama almost 30 years ago, it was a dream come true. Several years ago, my Mama offered for me to wear her wedding dress one day. At first I was hesitant, but only out of fear of a hoop-skirt and a bouffant veil. However, it didn't take long for the idea to sink in or for me to fall in love with the dress. It was like she offered and once I looked at it, I knew – it was the dress, my dress. With a few, slight alterations and the shortening of the veil, it was perfect. (Thank you, Mrs. Martha!) My vision was to wear the gown fitted and sleeveless… From the extra lace of the sleeves, Mrs. Martha made me a garter. (Additional ones were made for my sister, my brother's bride, Bailey, Derek's bride, Destiny, Maddie, so they could each have a part of the dress.)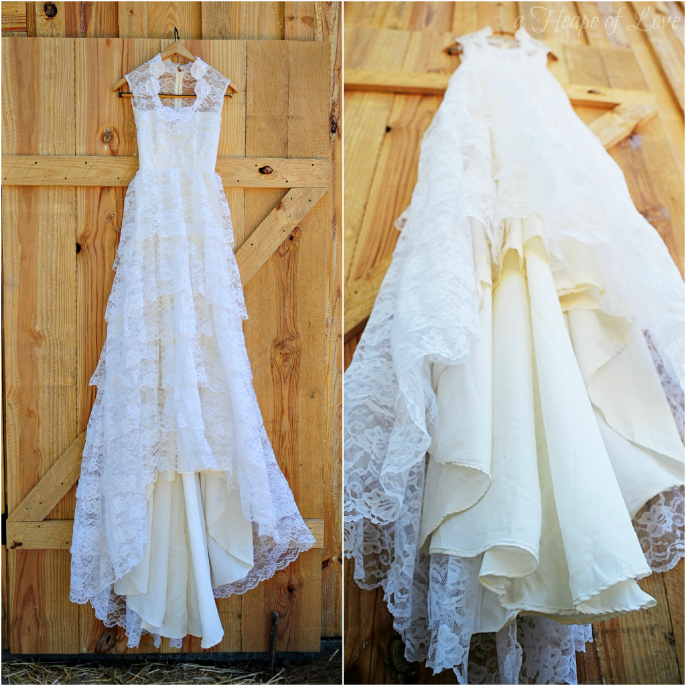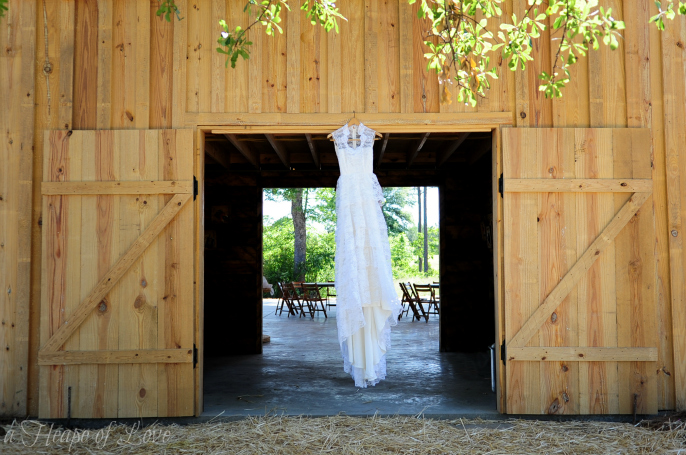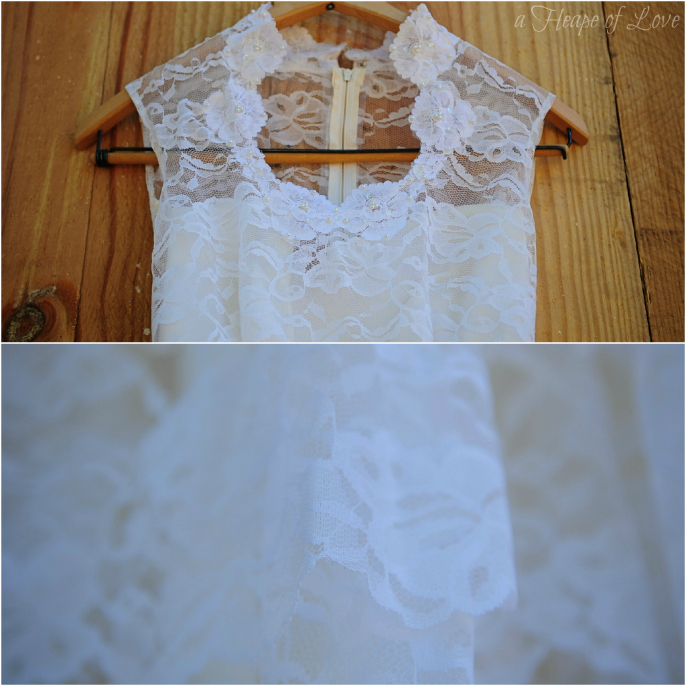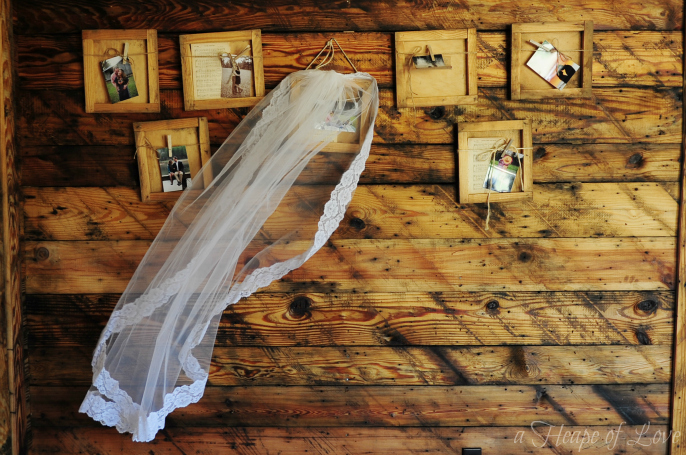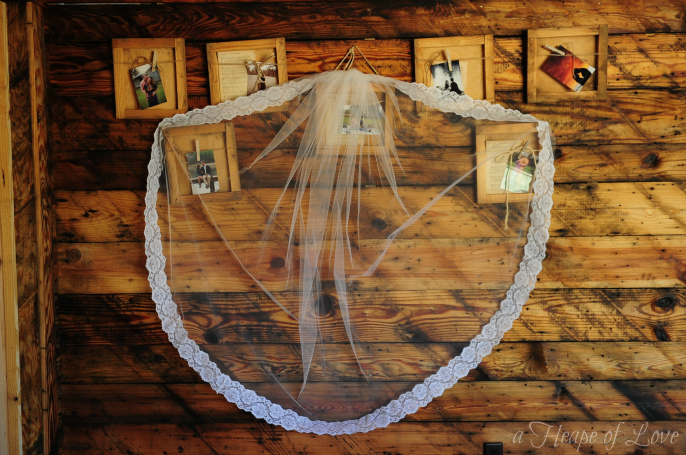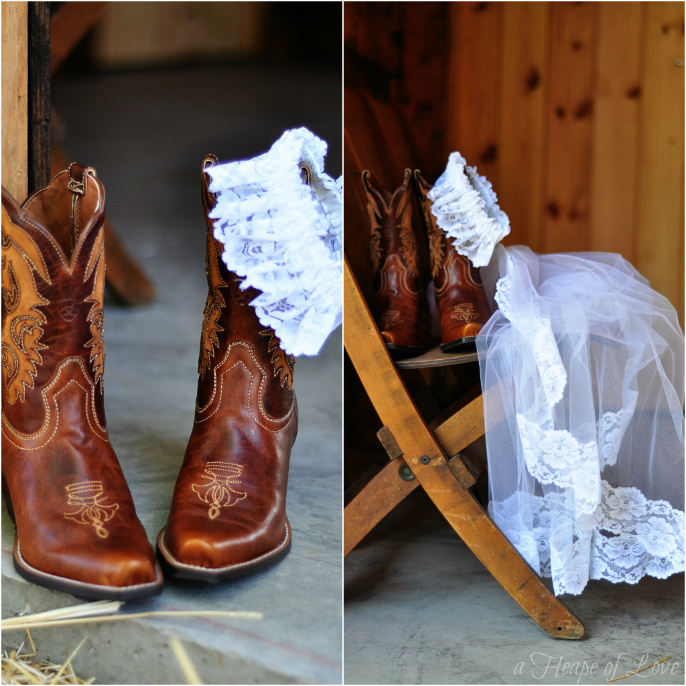 In addition to the gown, I wanted to wear the pearl bracelet my Mama wore on her wedding day. Her groom gave it to her as a wedding gift. Similarly, my Mother-in-law was given a (almost identical) pearl bracelet from her groom. In turn, on our wedding day – I wore the matching pearl bracelets from my Mama and Mother-in-law as my something borrowed.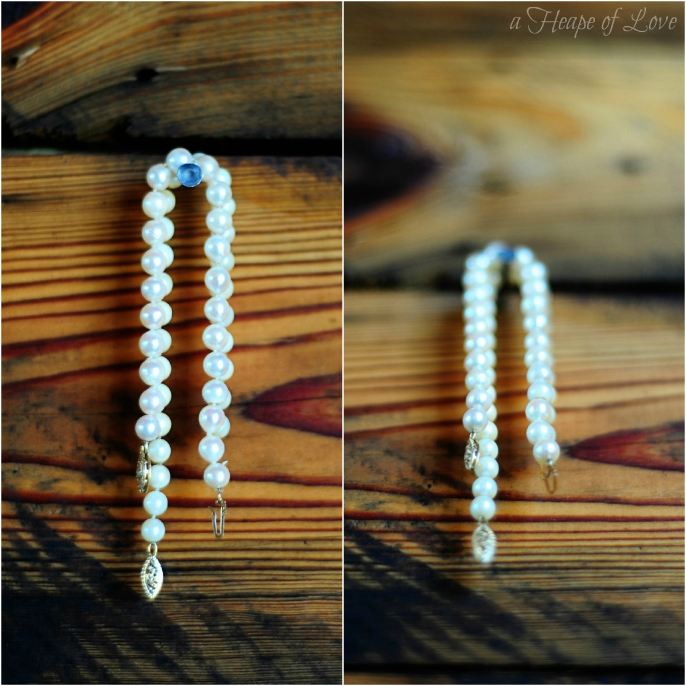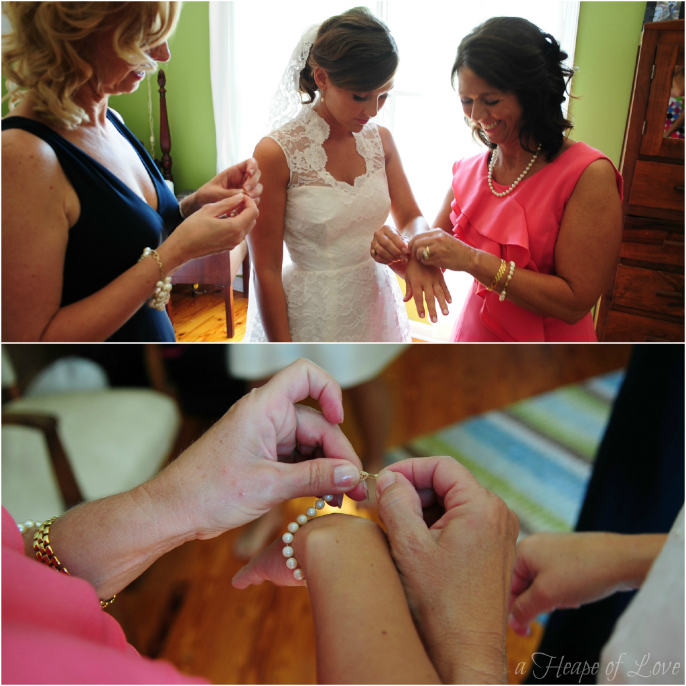 As a gift, Justin gave me a Moon & Lola necklace of my new monogram. It couldn't have been a better gift or a better day to wear it.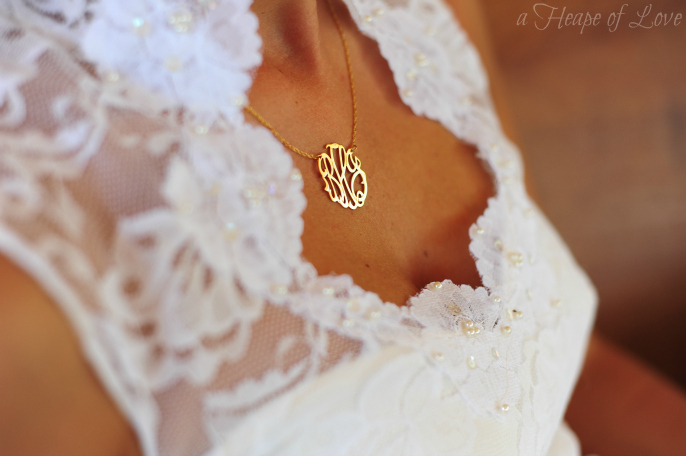 Overall, our attire from head to toe mirrors our style, personalities, and southern heritage, while reflecting us as a couple.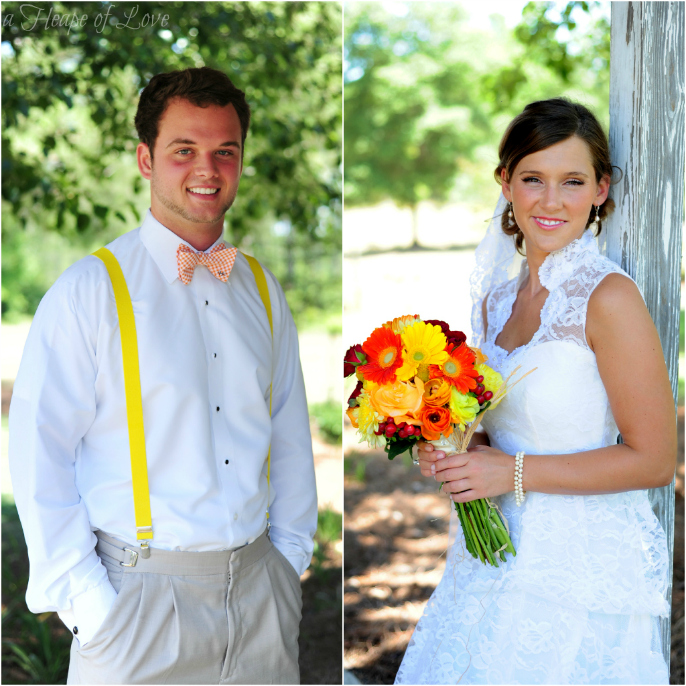 (photos by K&R Photography)
What do you think about our wedding attire? Did we nail the southern style with the navy blazers and monogrammed, gingham bow-ties? What did you think of the heirloom dress and pearls?
because of Him,
the newlyweds