Included on our must-say-thank-you list are my aunt, Cheryl Meagher and cousin, Michelle Banker. These two women prepared a delicious brunch for my bridesmaids and myself to enjoy before the wedding. With homemade biscuits & gravy, scrambled eggs, grits, bacon, fresh pico de gallo, fruits, and chocolate covered strawberries, served on their fine china –  it was a brunch fit for royalty.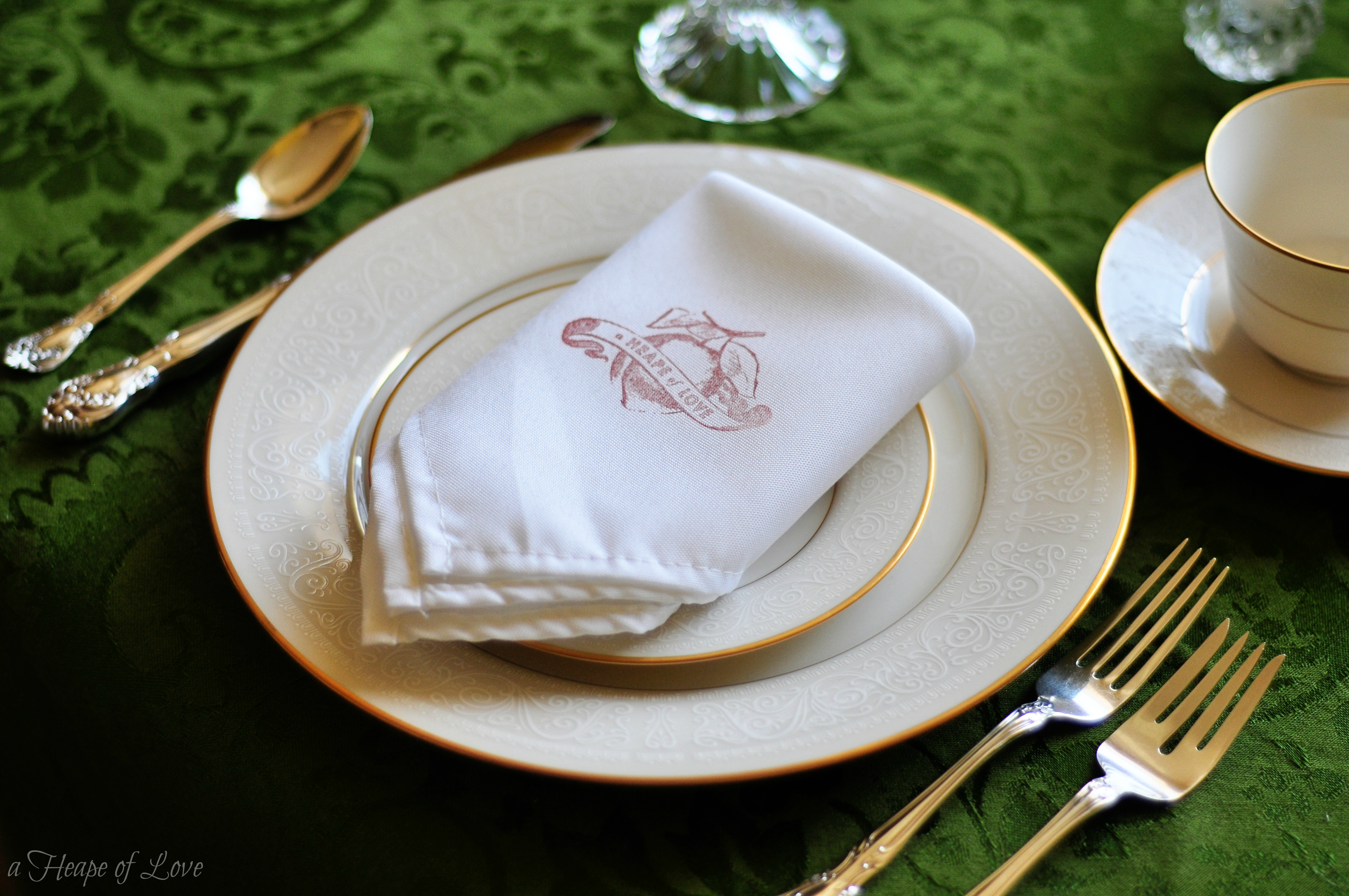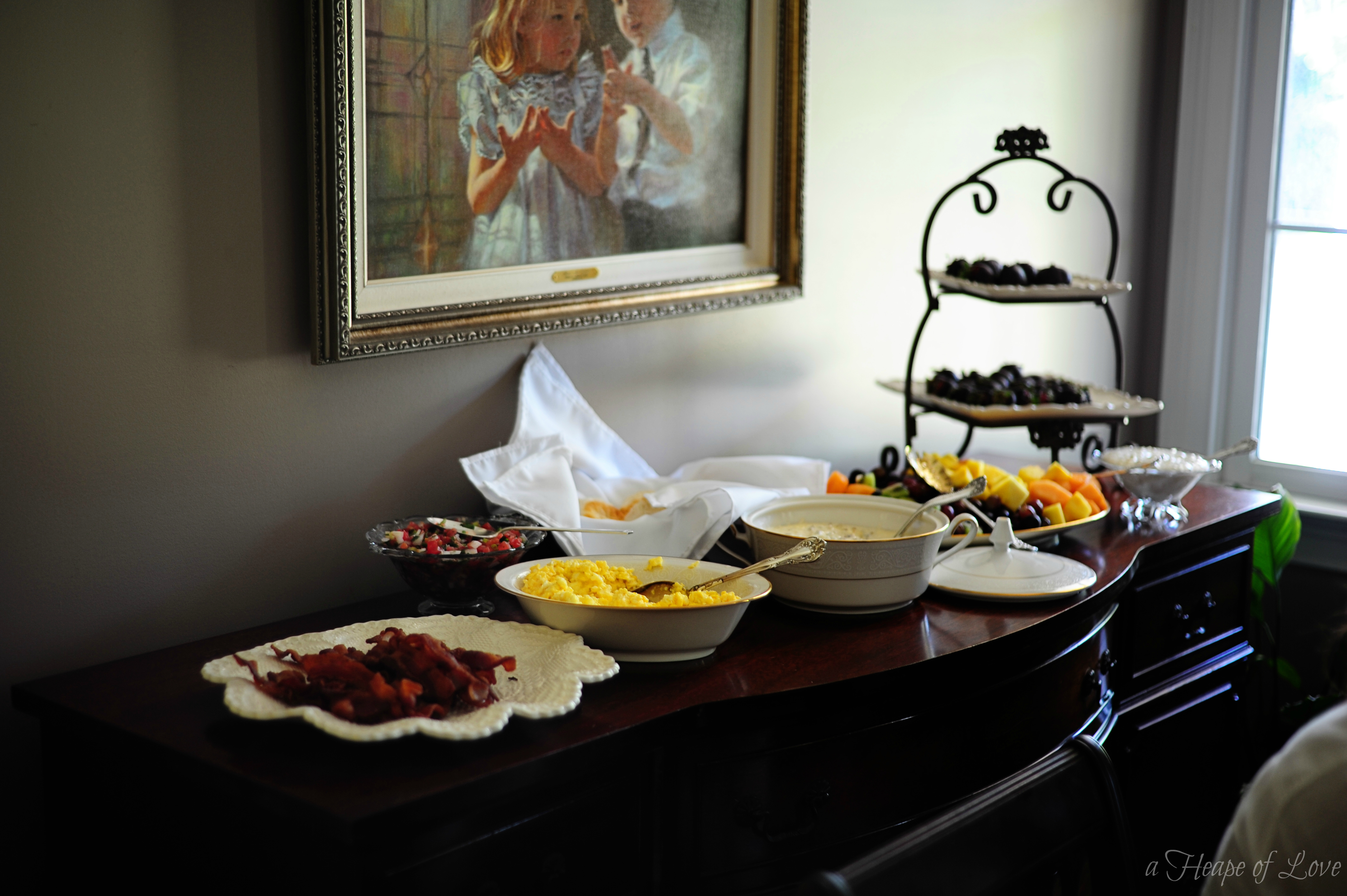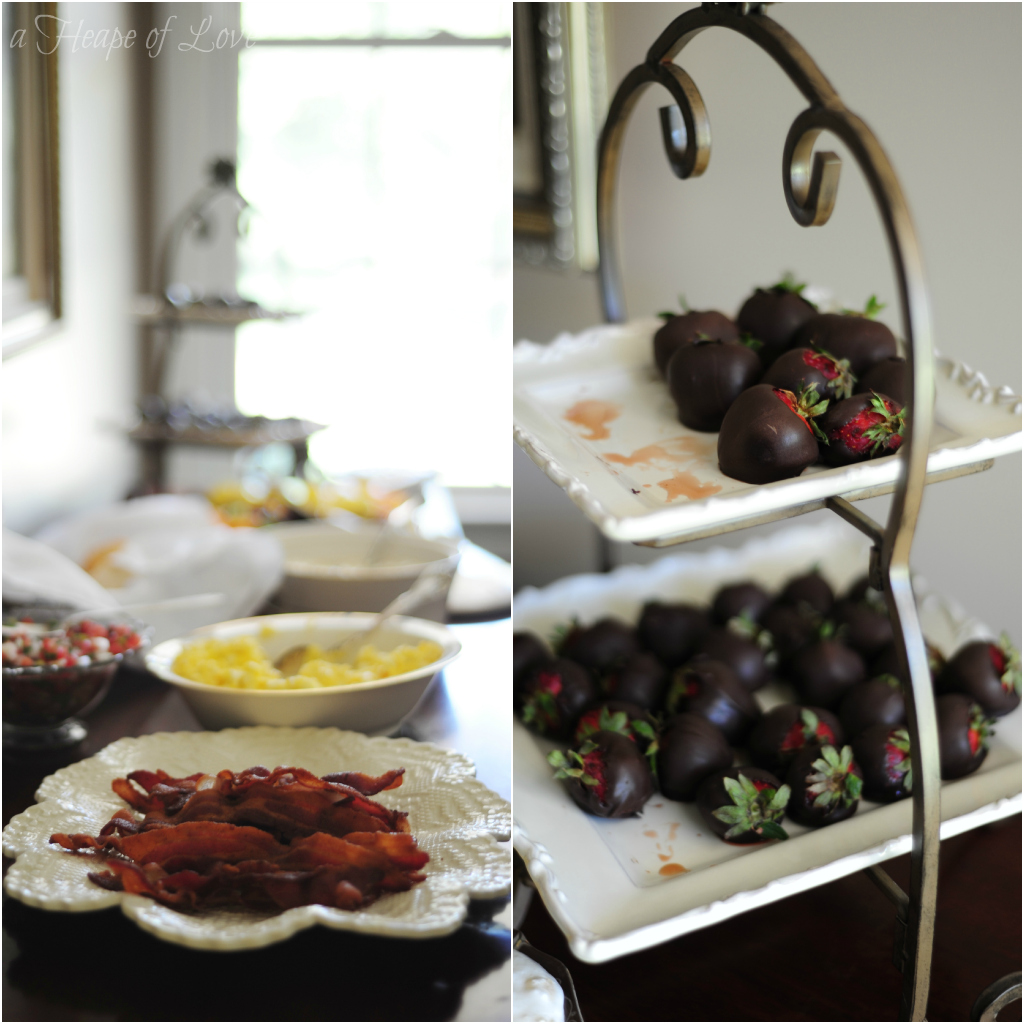 Everything tasted just as good as it looks! The presentation was perfect and I'm a sucker for a pretty presentation. Someone must have tipped them off, because I'm also a bacon lover. Not just a bacon lover, but a crunchy, bacon lover and this bacon was cooked to perfection.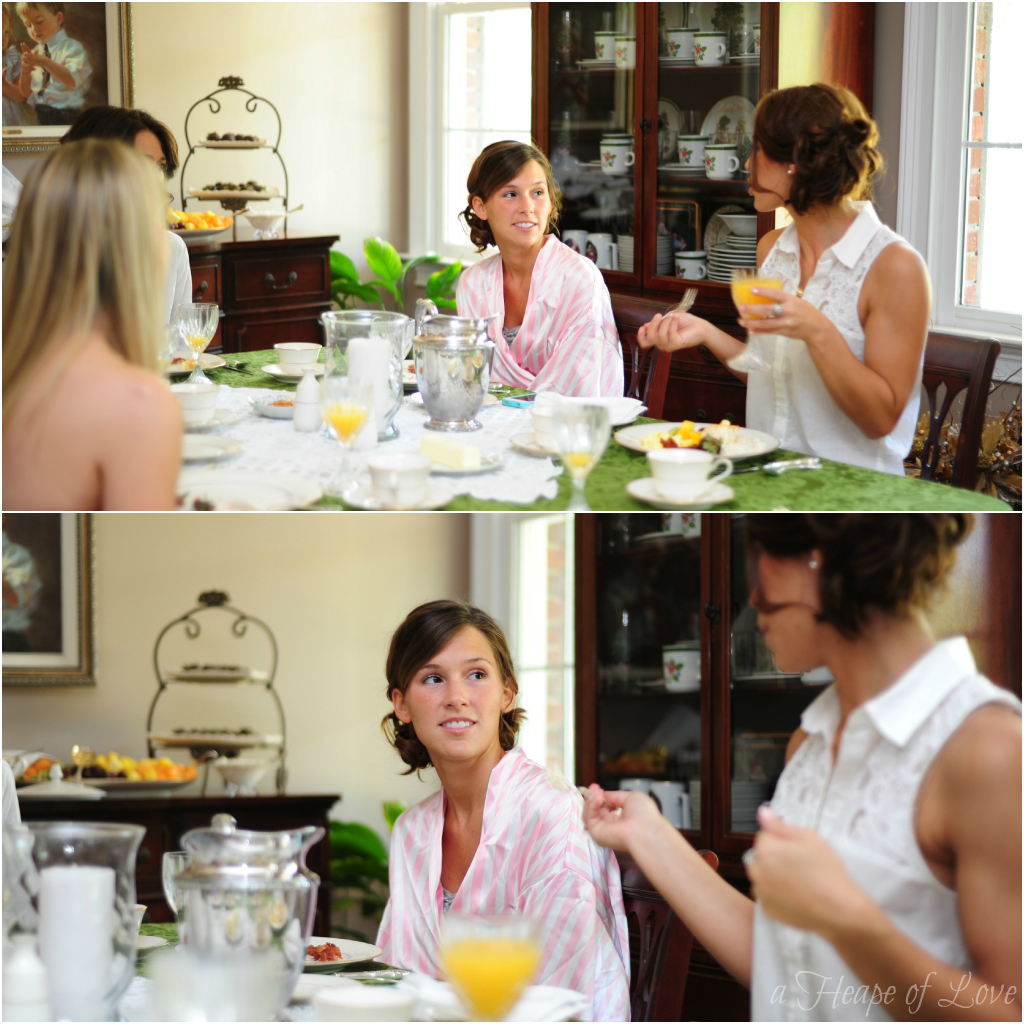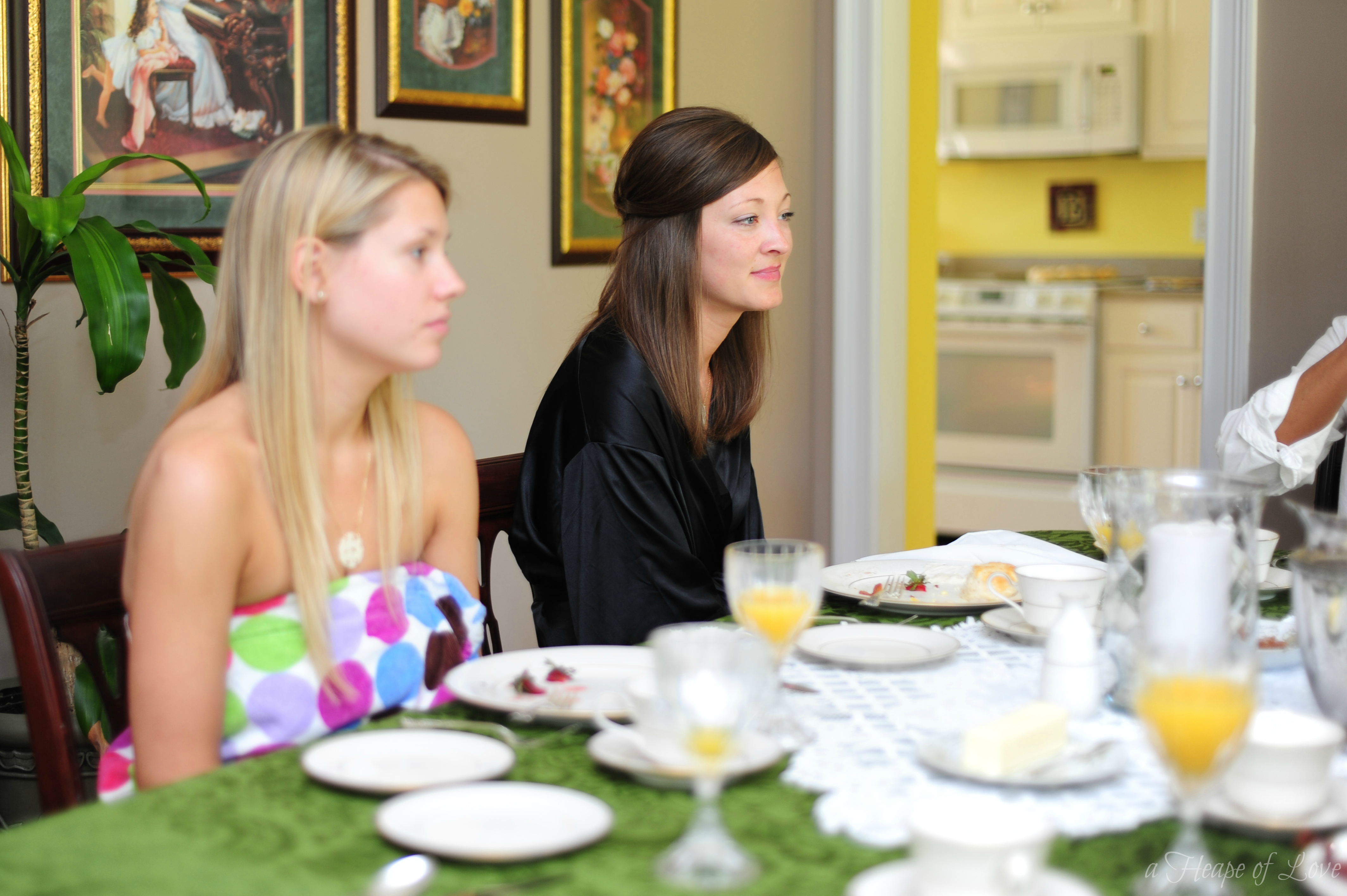 Although the moment sailed by so quickly, I am so grateful for this time before the wedding – when I was able to sit down, enjoy good food, and just chat with my sister, bridesmaids, and Mama.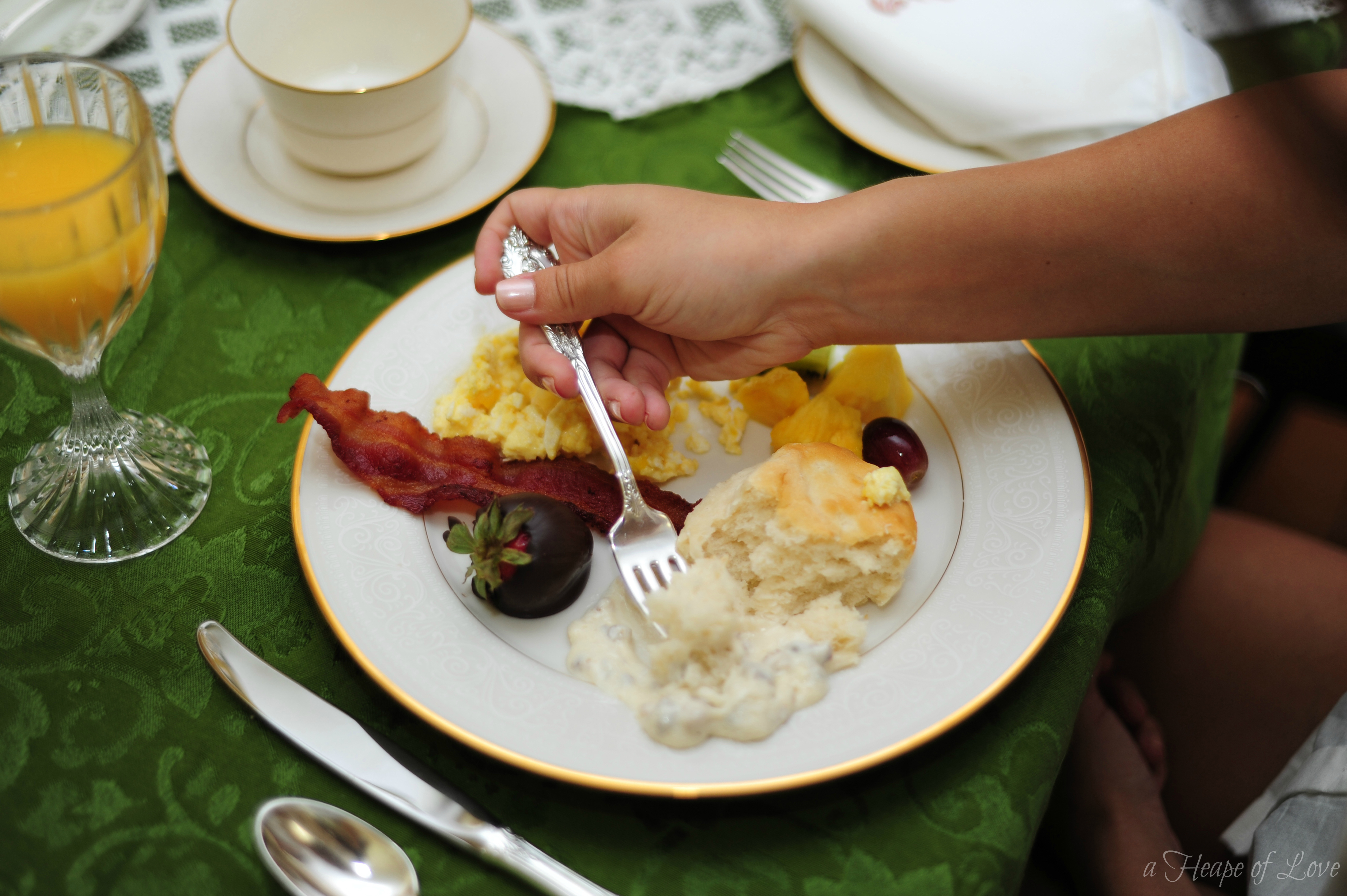 Thank you, Aunt Cheryl and Michelle for the delicious meal. It means so much to me, just knowing how much time and preparation you two put into making this brunch so incredibly special for me. It's a time on my wedding day, that I will never forget. So again I say, thank you. You two went above and beyond and it was evident. Thank you so much!
so much love,
the bride