In yesterday's post, I mentioned that I'd be sharing a new recipe with you all. Well I like to keep my promises, so here it goes!
What you will need…
shrimp 
pasta
Philadelphia Italian Cheese & Herb Cooking Creme
spinach or veggies optional
(I included spinach)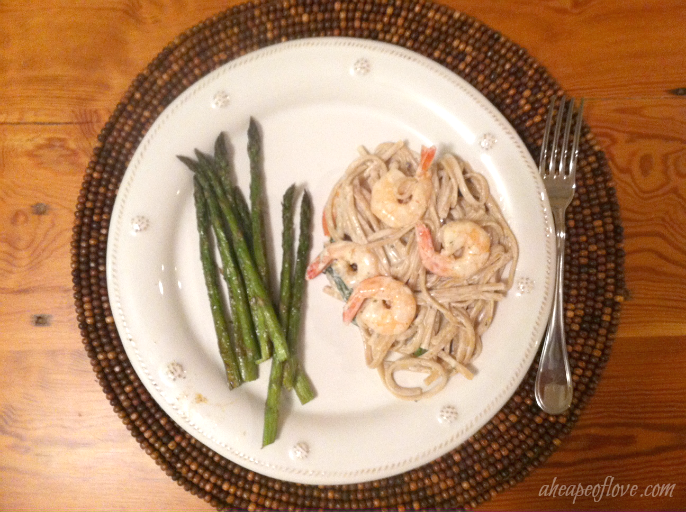 For the pasta, I chose whole wheat, fettuccine noodles but you could use any thickness you prefer. While following the cooking instructions for the pasta, I suggest simmering a little over half of the Philadelphia Italian Cheese & Herb Creme in a skillet. (Note: the packaging suggests to use the whole tub, I recommend not! It's wayyy too creamy for our preference.) To keep the sauce from becoming too thick, I suggest adding a 1/2 cup of water (or milk) to the creme while simmering. Add the shrimp to the sauce during simmer at about 2 – 3 minutes. Continue simmering for another 5 minutes, or until the shrimp is fully cooked.
Drain the pasta, then combine with sauce. Let stand for approximately 5 minutes before serving.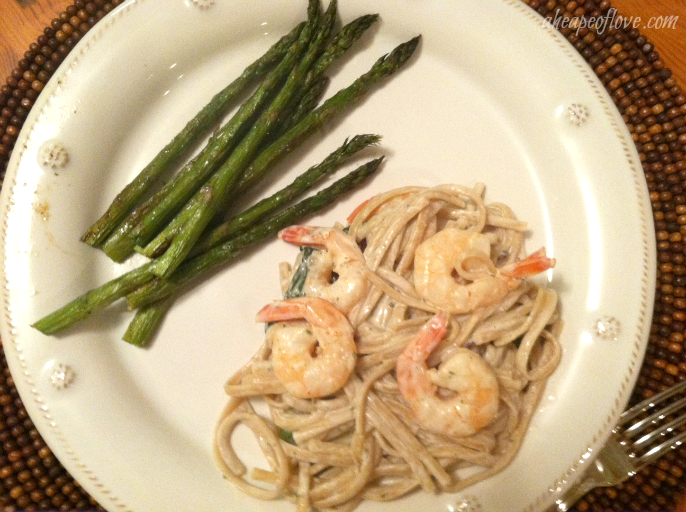 Some of our favorite vegetables include asparagus, so it was an obvious side option for us! Other vegetables I would suggest include, steamed broccoli, baked okra, or veggie medley.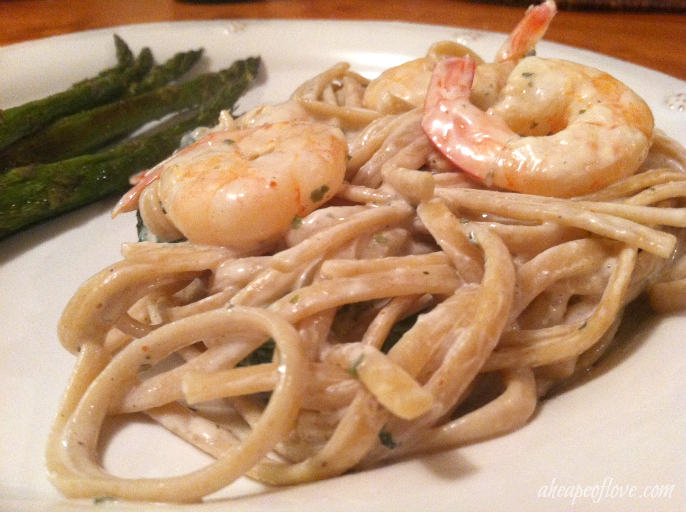 Serve and enjoy!
My only other suggestion, remove tails from shrimp before cooking. This step will eliminate any complaints from your husband – not that this happened to me or anything. My perfect husband would never complain, ever! I'm sure your husband/family wouldn't complain either, but just in case – remove the tails.
This recipe takes about 20 minutes to prepare and is what I consider an easy, last minute dinner option. Be sure to try it out and let us know what you think!
hope you enjoy,
the Heapes